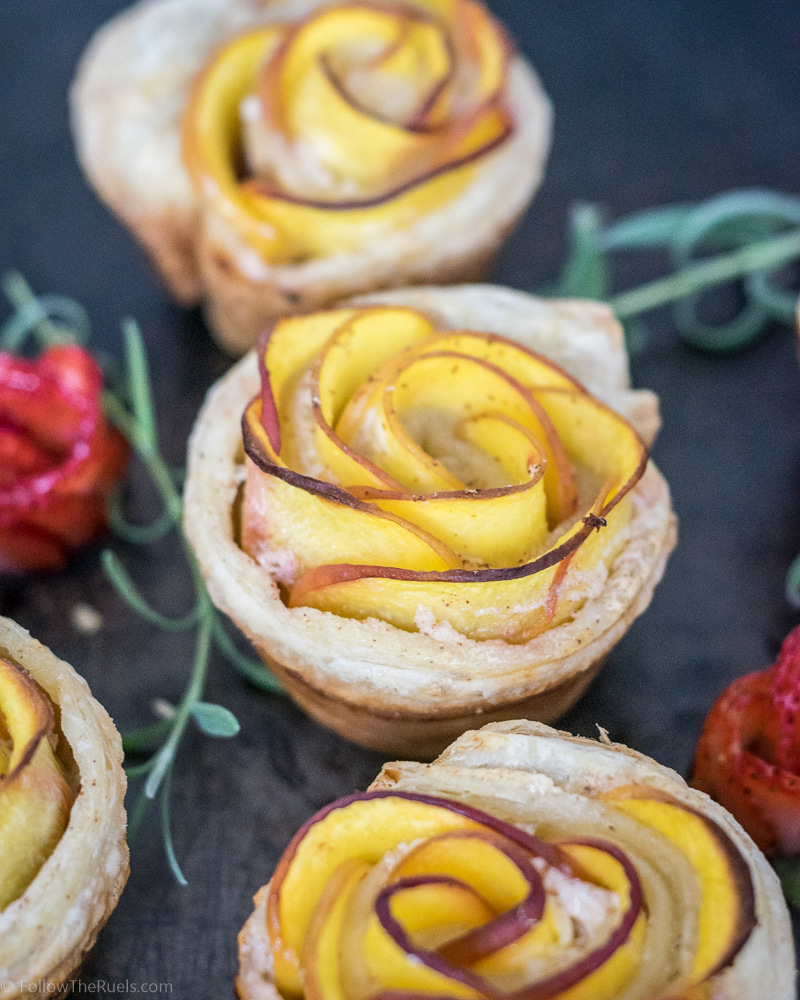 If you are looking for an impressive dessert you can bring to your Summer parties, I have got the recipe for you! Don't let these little peach tartlets fool you, they are actually really easy to make and only require six ingredients.
Peaches
Puff Pastry
Mascarpone
Sugar
Cinnamon
Nutmeg
I'm sure it wasn't the ingredient list that concerned you about this recipe. What you are probably thinking to yourself is, "there is no way I can make these look like a rosette!". Ok, you may not be thinking that, but that's what I was thinking. I was willing to give it a try, but was convinced that they would end up looking like crap.
Sure the first one wasn't my best, but I got the hang of it really quickly!
I'll show you exactly how I made them.
First, I sliced a couple peaches into very thin slices. Like, I sliced them just about as thin as I could. In hindsight, using a mandolin would have been a good idea to get consistently sliced peaches.
Next, I unfolded a puff pastry sheet and rolled it out so that it was pretty thin (it should be thinner than what you see in this picture). Then I cut it into 6 strips. I spread out the mascarpone mixture onto each strip.
Now comes the tricky part (hint: it's not that tricky). To make the pretty rosette pattern with the peaches, I layered the peach slices one on top of the other along one half of the puff pastry strip making sure that a significant portion of the top of the peach was sticking out. On some of the tartlets, I added a second layer of peach slices just below the first. Not only did it help me use up all my peach slices, but the ratio of peach to puff pastry was much better.
Then I folded the other half of the puff pastry up and rolled the entire thing into a tight spiral. The trick to getting the peaches to roll is to put your thinner peach slices on the end that will be in the center and the thicker ones on the outside.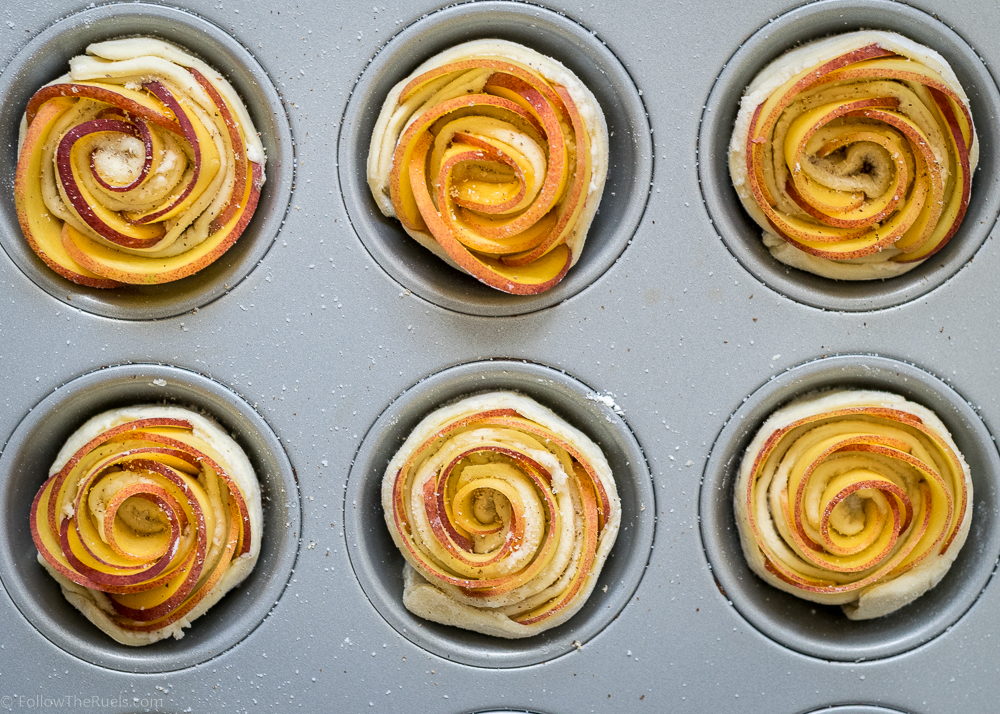 I placed each of the tartlets in a muffin tin then sprinkled some more sugar and nutmeg over the top of the peaches. All that was left to do was bake them and pray they still look like rosettes afterwards.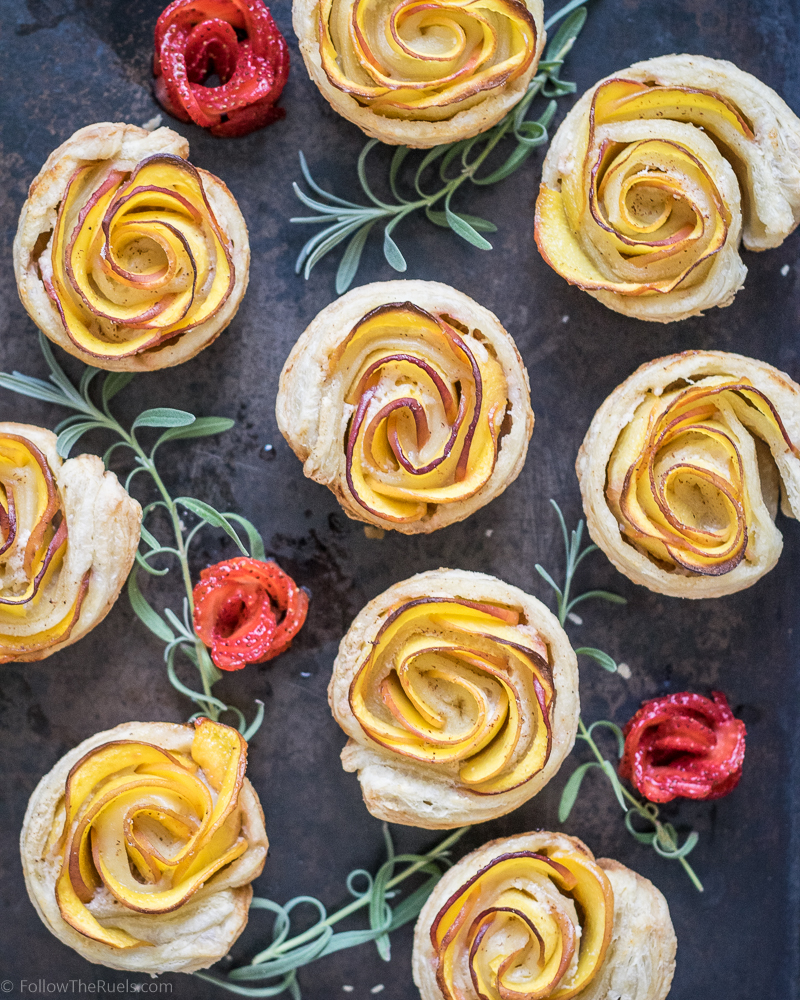 And once they were out of the oven I breathed out a big ol' sigh of relief because they turned out super cute! Not to mention, they are delicious with a side of some vanilla ice cream!
Don't they look like they just walked out of a bakery? You could totally impress your friends with these pastries, don't you think?
[amd-yrecipe-recipe:63]