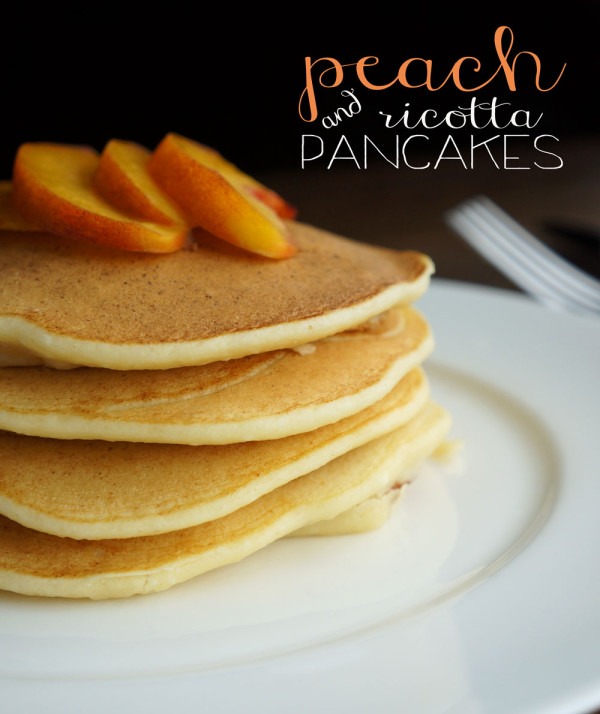 No matter how old I get, pancakes will still be my favorite breakfast food. They are simple and sweet and remind me of Saturday mornings watching cartoons as a kid. Even though there is nothing wrong with plain, unadulterated pancakes, they might be my favorite breakfast food to experiment with. A great foundation to add whatever sorts of flavors I like. And being that it is summer and peaches are in full supply here in the South, it seemed like an obvious choice to me!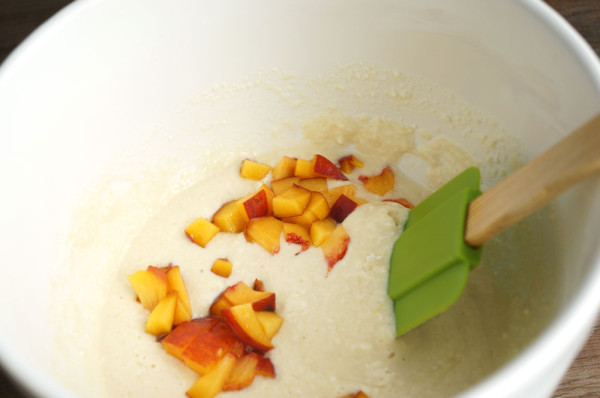 This also seemed like the perfect opportunity to try out a ricotta pancake recipe. A ricotta pancake batter is very similar to normal batter, except that part of the milk is replaced with ricotta cheese, making the resulting pancakes very creamy. Once the batter was mixed, I folded diced peaches directly into the it.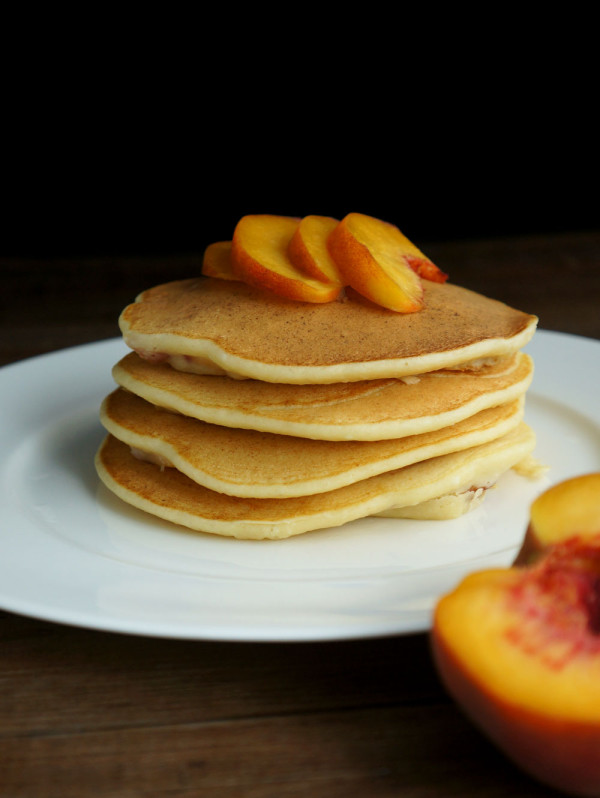 I poured about 1/4-1/3 cup of batter onto a griddle heated up to 375 degrees. Once the pancakes formed bubbles on top, I flipped them over to cook the other side. Each side took about 2 minutes.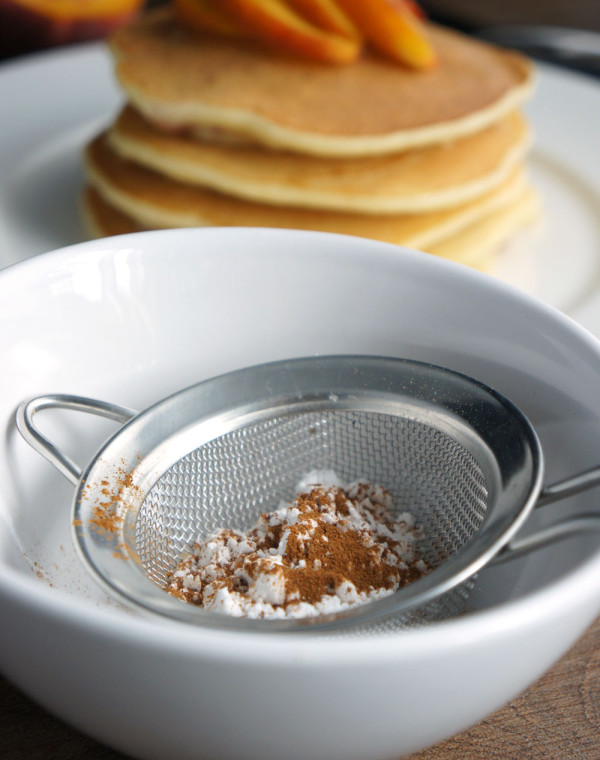 For me, pancakes aren't complete without butter and syrup. But syrup just didn't seem right for these pancakes. So instead, I sprinkled a bit of powdered spiked with nutmeg and cinnamon over the top.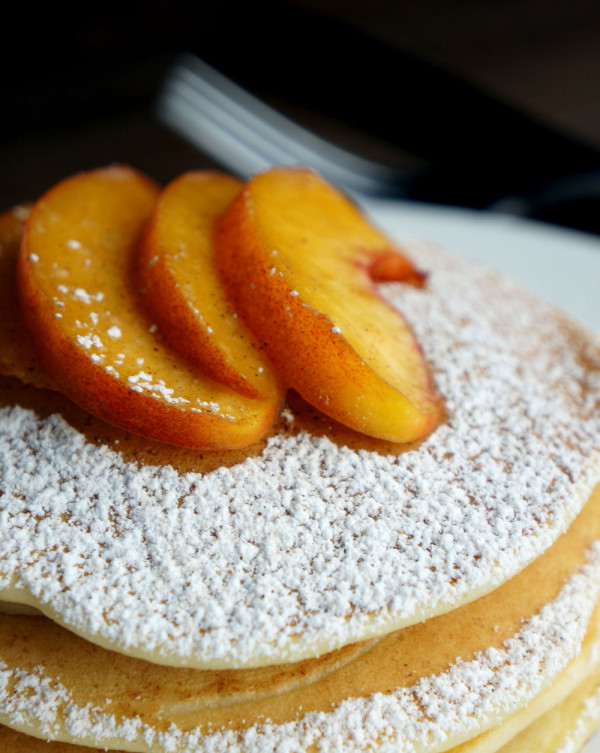 The powdered sugar adds the sweetness that you would get from the syrup and the cinnamon and nutmeg are the perfect compliment to the peaches.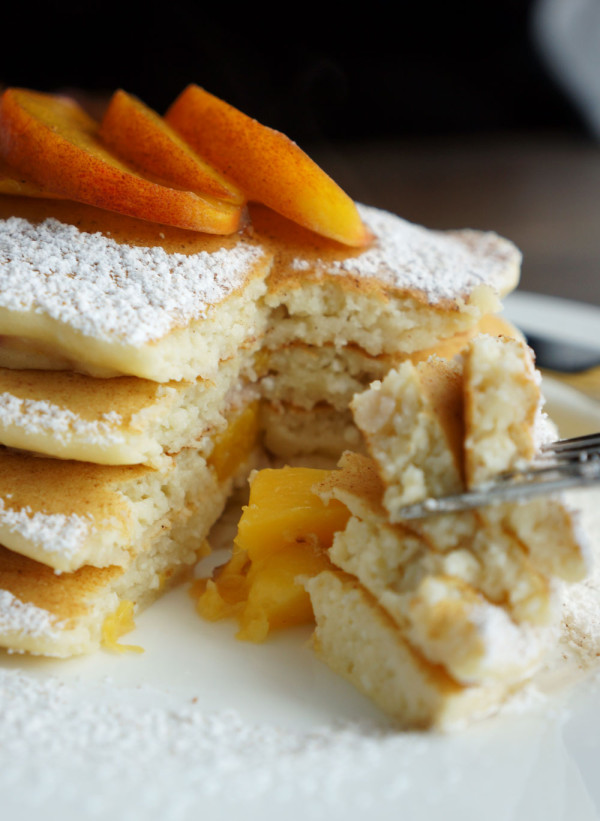 The pancakes themselves are creamier than normal pancakes, thanks to the ricotta. But they are still supper fluffy! With the peaches mixed directly into the batter, it ensures that there is a little piece of peach in each bite.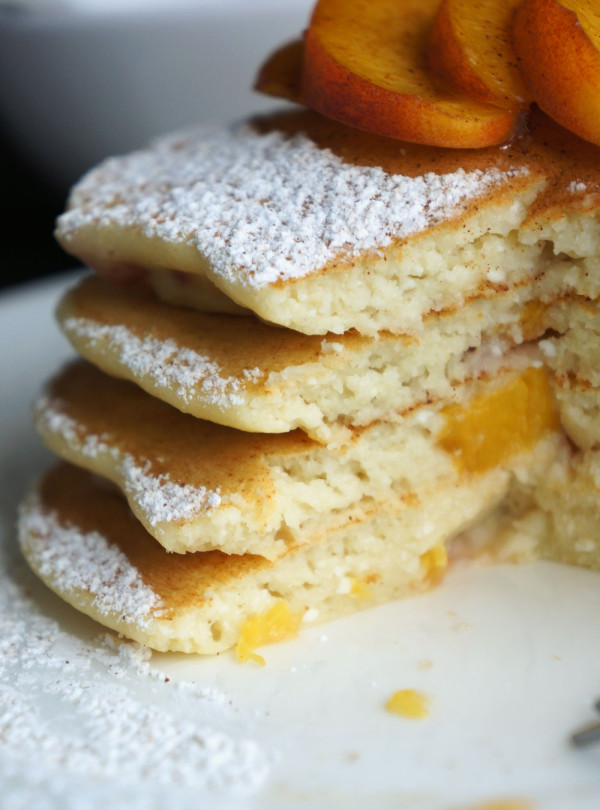 What is your favorite pancake flavor? Or do you prefer the basics?
[yumprint-recipe id='39']