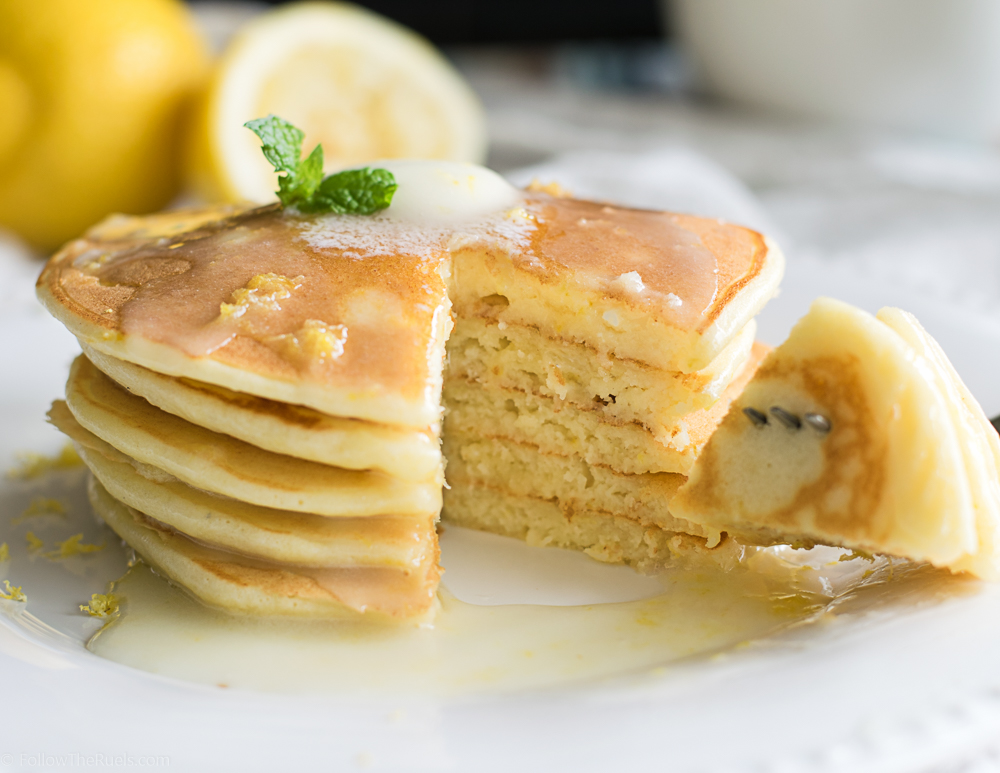 Remember when I made homemade ricotta cheese a couple weeks ago? Well, as soon as I made it I knew what I wanted to do with it: make lemon ricotta pancakes!
If you have never had lemon ricotta pancakes (or any ricotta-based pancake) you are missing out! It is not your average pancake. Instead of being light and fluffy, it's a bit more dense and creamy. It's almost like if a cheesecake and a pancake had a baby. Almost.
Just trust me on this guys, it's good.
I adapted the Kitchn's ricotta pancakes to make my lemon version, and they turned out fantastic! I am slightly ashamed to admit that I ate the entire stack of pancakes myself. But only slightly. If you had tasted them, you would understand.
Start by mixing together your dry ingredients – flour, baking soda, salt, and sugar – and your wet ingredients – ricotta, lemon juice, lemon zest, milk, and egg yolks. Keep the egg whites separate.
Then mix the flour into the wet ingredient, stirring only until the flour is barely incorporated. Meanwhile, whip the egg whites until they are nice and fluffy. This will help make your pancakes nice and light and fluffy to counter act the dense ricotta. Then fold the egg whites into the rest of the batter.
While you are mixing up the batter you can heat your griddle to medium heat. I love using my griddle/panini press gadget because I can set my temperature to 300-350 degrees, which is the perfect temp for perfect pancakes.
Use any sort of spoon or cup to spoon about a quarter cup of batter onto the griddle. An ice cream scoop also works perfectly. Cook until tiny bubbles form on the top of the pancake and the sides look a bit dry. Then flip!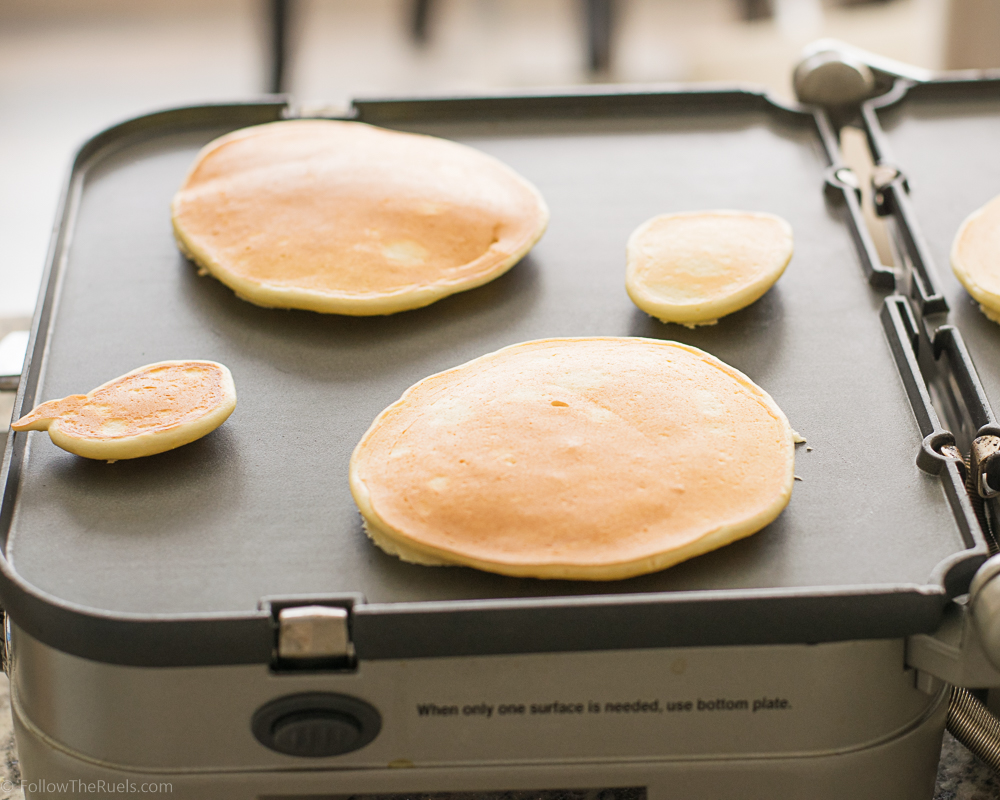 After another 2 or so minutes, they are ready to be stacked up!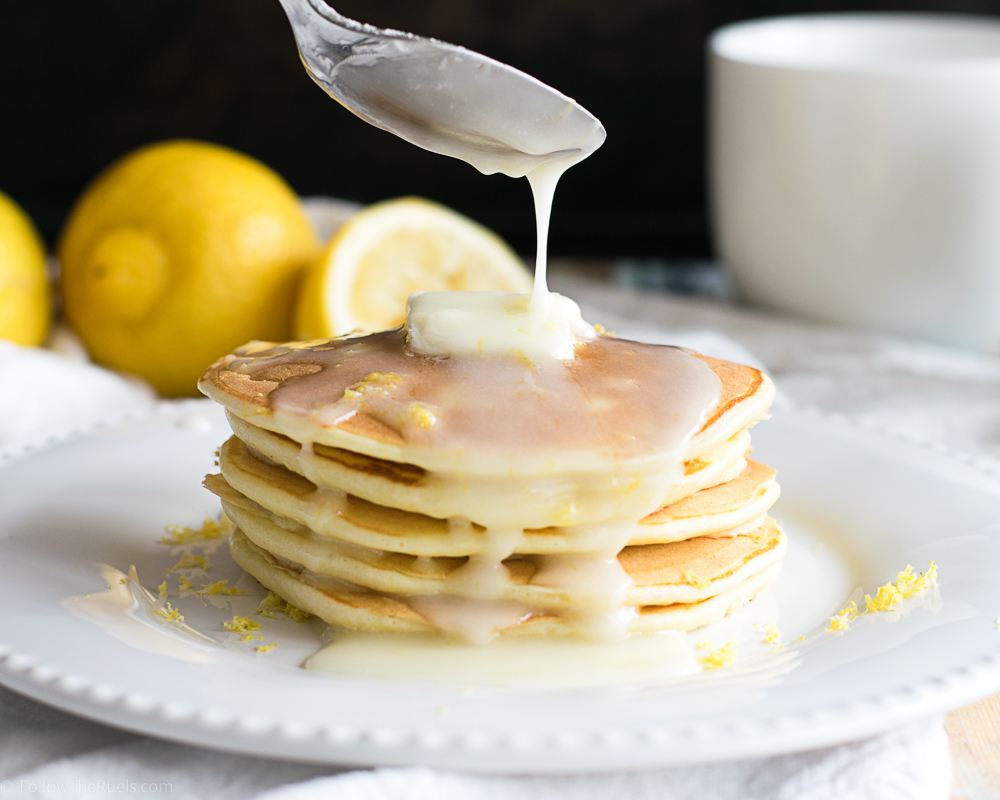 Instead of maple syrup, I made a quick and easy lemon glaze to pour on top of these bad boys. It was just lemon juice, lemon zest, milk, and confectioners sugar. It was the perfect addition to these lemon ricotta pancakes!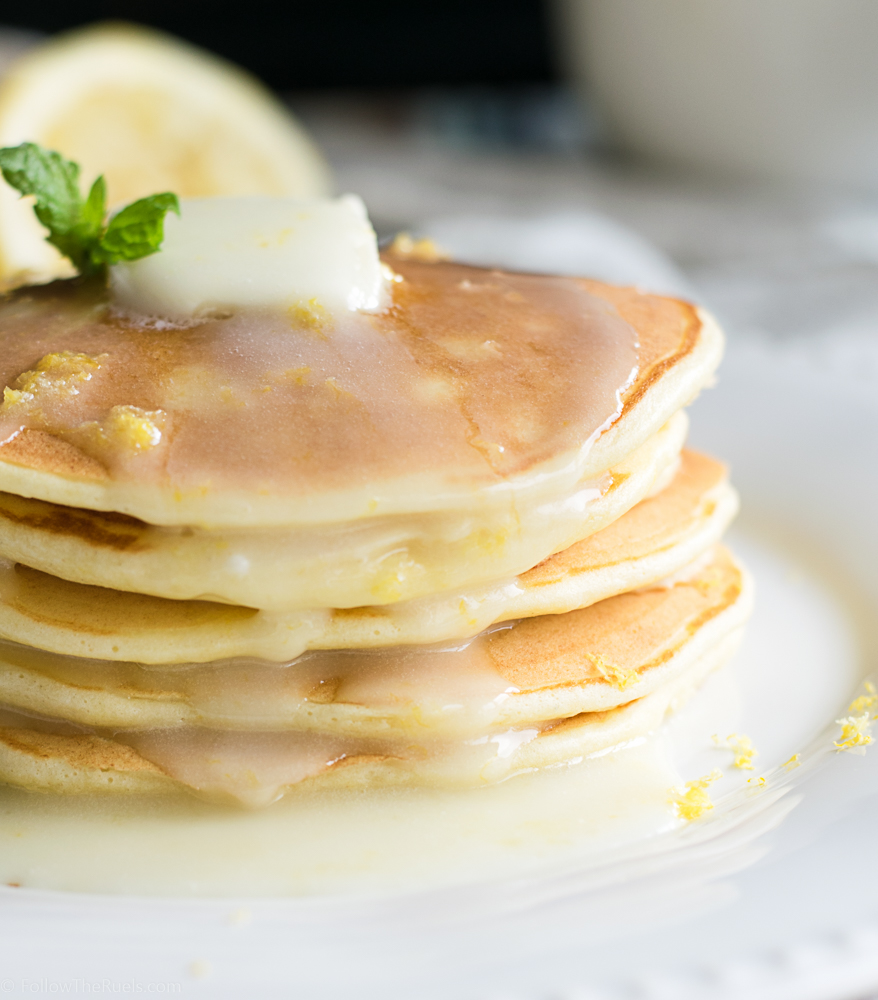 Now do you blame me for eating the whole stack?
I didn't think so!