Well, friends, this may be the fastest turn-around in the history of the blog. As I sit here typing this I am still sipping on the very blood orange margarita that I took pictures of just moments ago.
Truth be told, I took the photos 2 hours ago, but I am such a light-weight that I drink most of my drinks very slowly!
Anyways, I had to get this post up today because, by a sheer stroke of luck, today happens to be National Margarita Day! This is actually a wonderful coincidence because I had no idea it was National Margarita Day until about 30 minutes ago. Now I no longer have to feel guilting about drinking at 2:00 pm on a weekday because really I am just celebrating the holiday!
And this blood orange margarita is a delicious way to celebrate!
How to Make It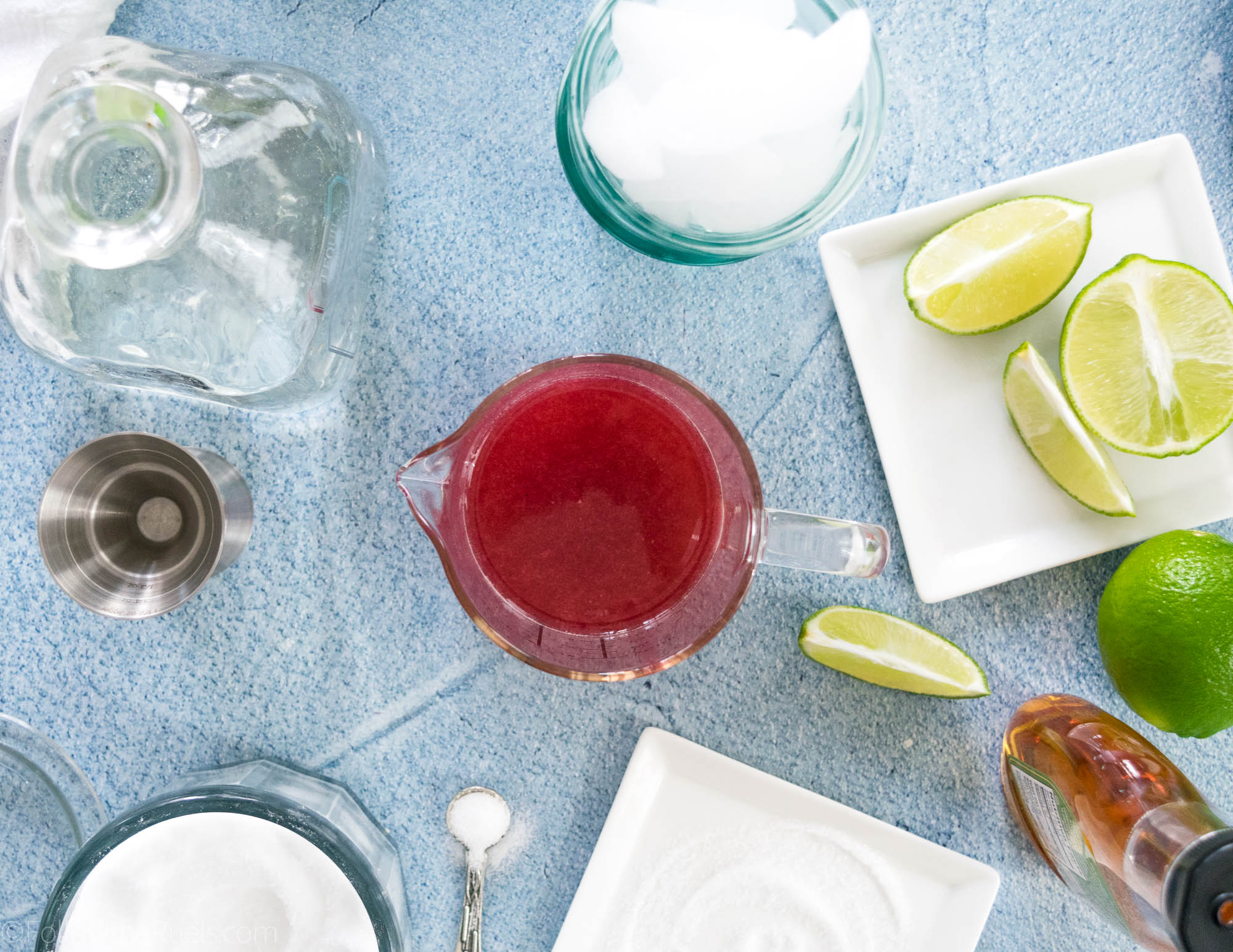 For this recipe you will need:
Blood oranges
Limes
Tequila
Agave syrup (or sugar/simple syrup)
Salt
You have all of that on hand, right? No? Okay, I will wait here while you go to the store and get them.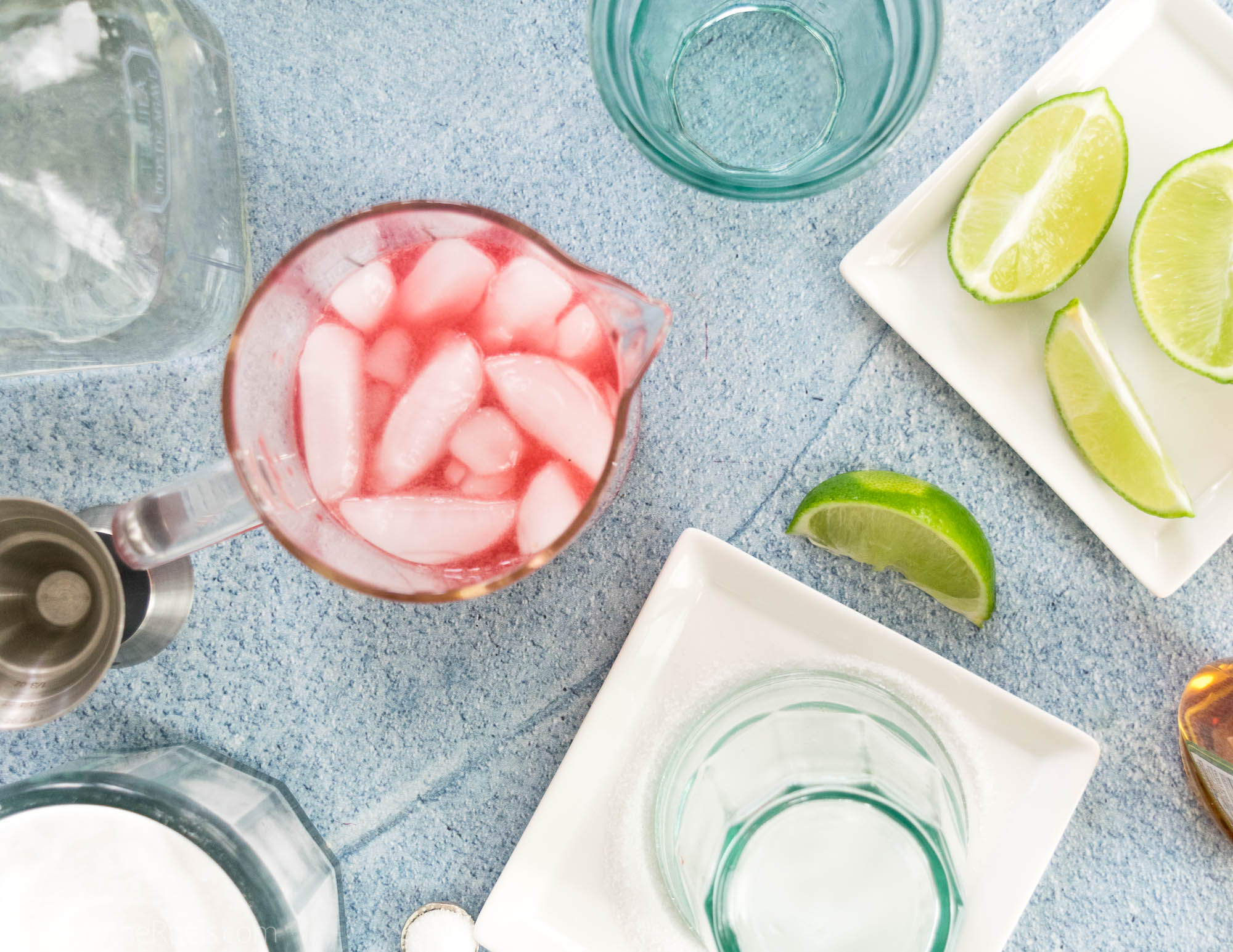 Alright, now you are ready to make some margaritas!
Juice a blood orange and a lime and then measure out 2 ounces of the juice. Combine the juice with the agave syrup (or your sweetener of choice) and tequila.
If you have a cocktail shaker, it's time to dust that puppy off and shake your margarita mix with some ice cubes to get it nice and cold. If you are like me and do not have a cocktail shaker, just stir it around in a large glass until it's chilled.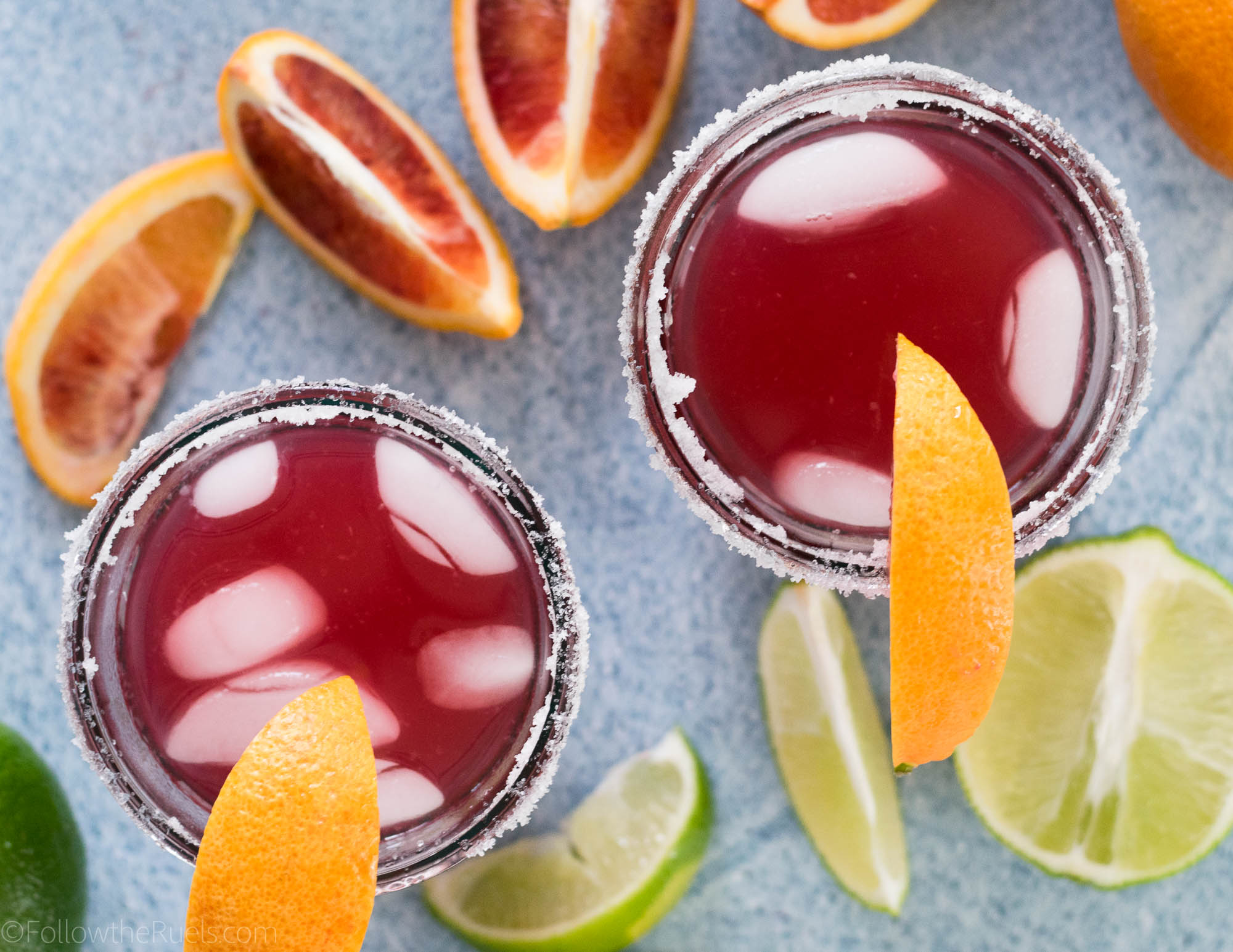 I personally like a salt rim. If you are, too, you will want to rub a lime wedge around the rim of your glass then dip into some coarse salt. Once your glass is ready, you can pour in your blood orange margarita!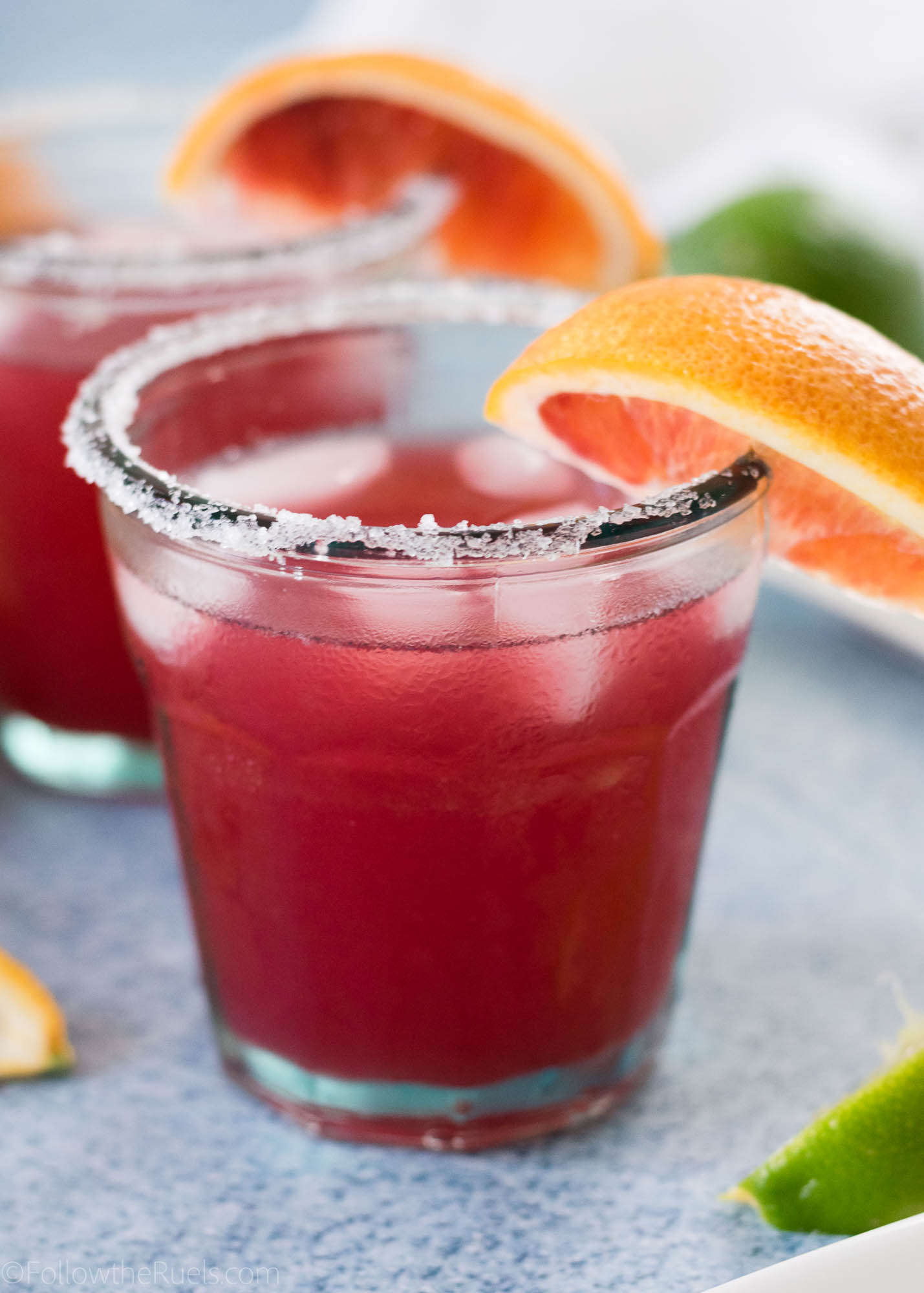 Now you are ready to celebrate with me!
[yumprint-recipe id='162′]