Turmeric is so hot right now. Have you noticed? Everywhere I look, turmeric is popping up in very unexpected places. In milk. In cake. In supplements. And now in this mango turmeric smoothie!
There is a reason turmeric has become so popular – it is so good for you! Who knew that this bright yellow spice could also help prevent Alzheimer's, lower blood sugar, treat arthritis, boost your mood, and cure cancer! Okay, that last one is a bit of an exaggeration, but just barely.
Because of all those reasons (and more), I now start my day with this delicious mango turmeric smoothie.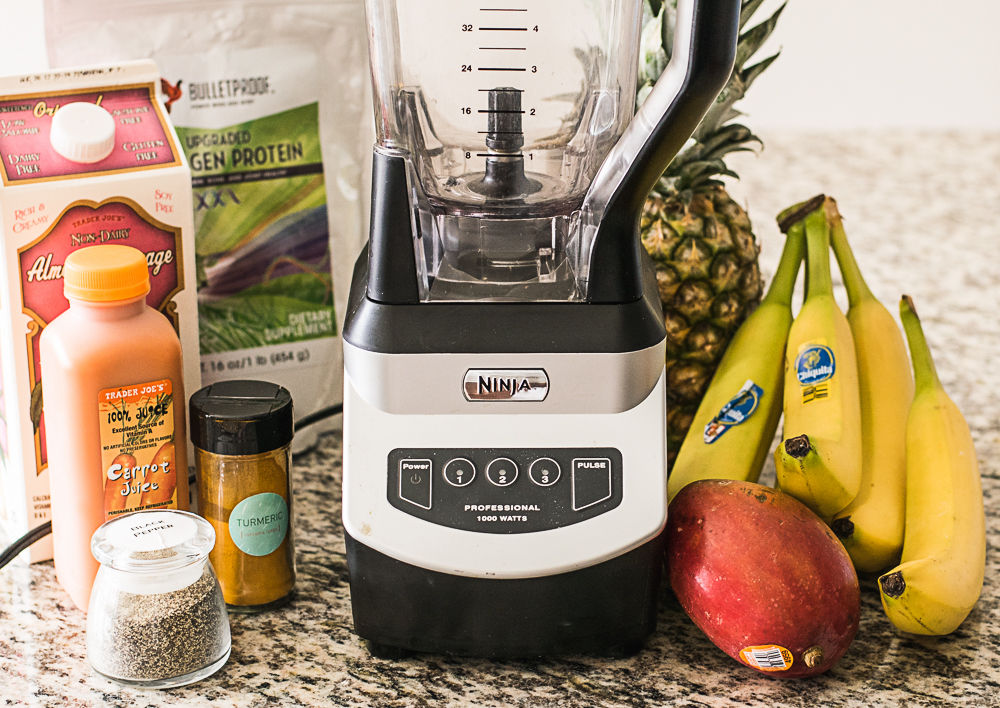 This smoothie doesn't just have the added benefit of turmeric, but I also snuck in some carrot juice. Gotta have some veggies in there!
To give the smoothie its flavor, I mixed together some of my favorite Summer fruits: mango and pineapple which create a delicious tropical flavor!
Now, you may also notice an unlikely ingredient lurking down in the corner of the picture – pepper. Why on earth would I add pepper to my smoothie? I'll tell you why! All those benefits of turmeric aren't well absorbed without it. Basically, don't bother adding turmeric if you aren't going to add the black pepper.
The good news is that you can't even taste the pepper. I don't add a lot, just a pinch of two. Enough to make sure my golden mango turmeric smoothie isn't consumed in vain.
Since you all know how to make a smoothie, I won't bore you with those details. Instead, I will tell you about some other things I like to add to my smoothies.
I almost always add a protein powder to my smoothies. Right now my favorite is collagen protein because I like to think that it's helping my joints and my skin (let's be honest, it's really about my skin).
If I am drinking my smoothie right away, I may add some chia seeds, too. However, if I am taking my smoothie into work, I will leave the chia seeds out because after a few minutes then turn into a gelatinous blob….not super appetizing in a smoothie.
Also, for the most part, I only use frozen fruit in my smoothies (don't be fooled by the fresh stuff in these pictures). I do that because 1) frozen fruit is always available, and 2) there's no need for ice cubes! I even freeze my bananas. Since I typically only use half a banana per smoothie, I will cut the other half up and store it in the freezer for those days when I run out of the naners.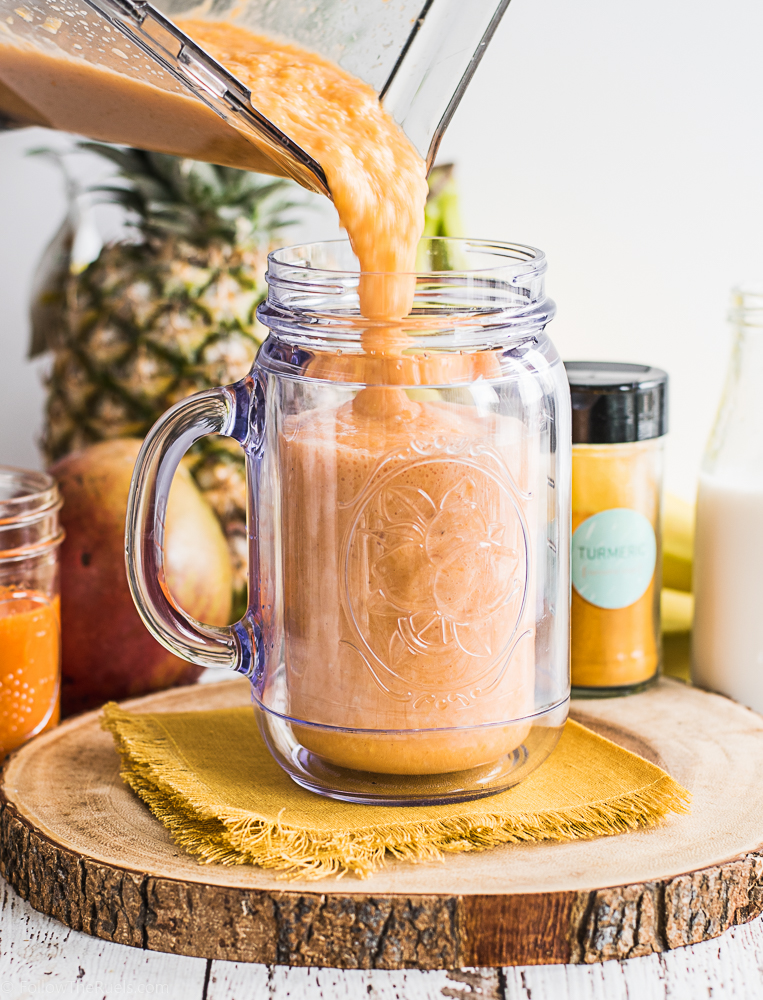 Ok, enough about the intricacies of smoothie-making. Who knew it could be so complicated?!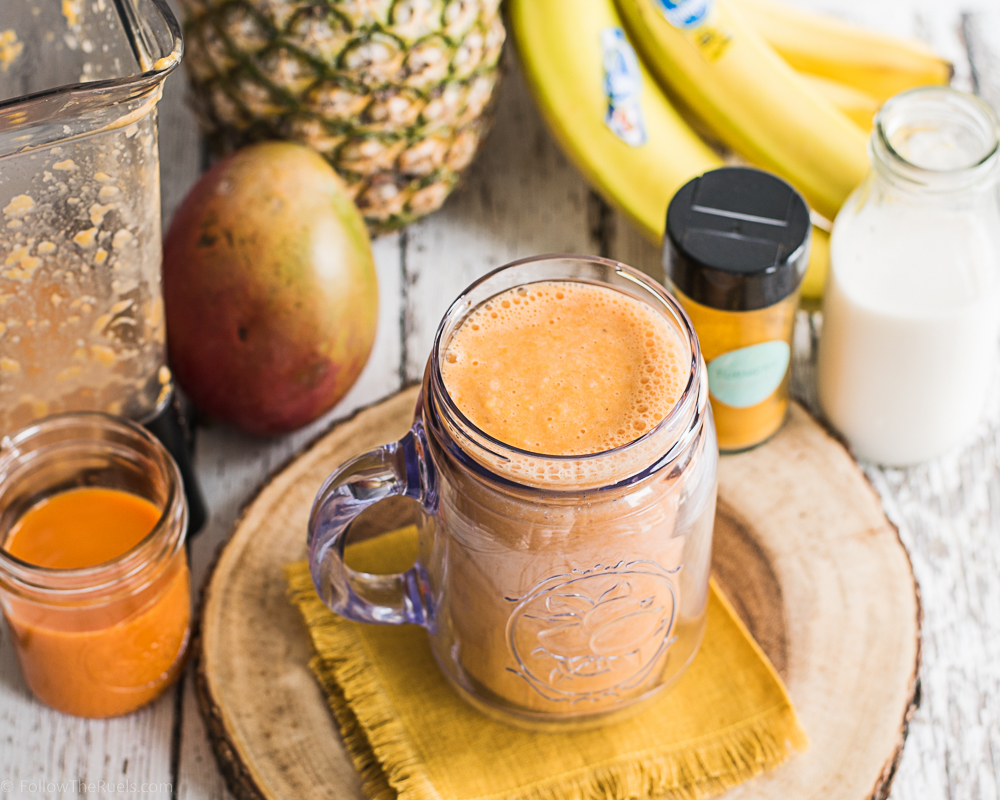 This mango-turmeric smoothie is my go-to breakfast right now. Not only does it help me beat the heat after my train ride into work, it is delicious and extra nutritious!
If you want to make this smoothie at home but are not convinced about adding carrot juice, you can swap it with some orange juice instead. But definitely give the turmeric a shot. I promise you will be all the better for it!
[show_shopthepost_widget id="2760415″]
[yumprint-recipe id='120′]