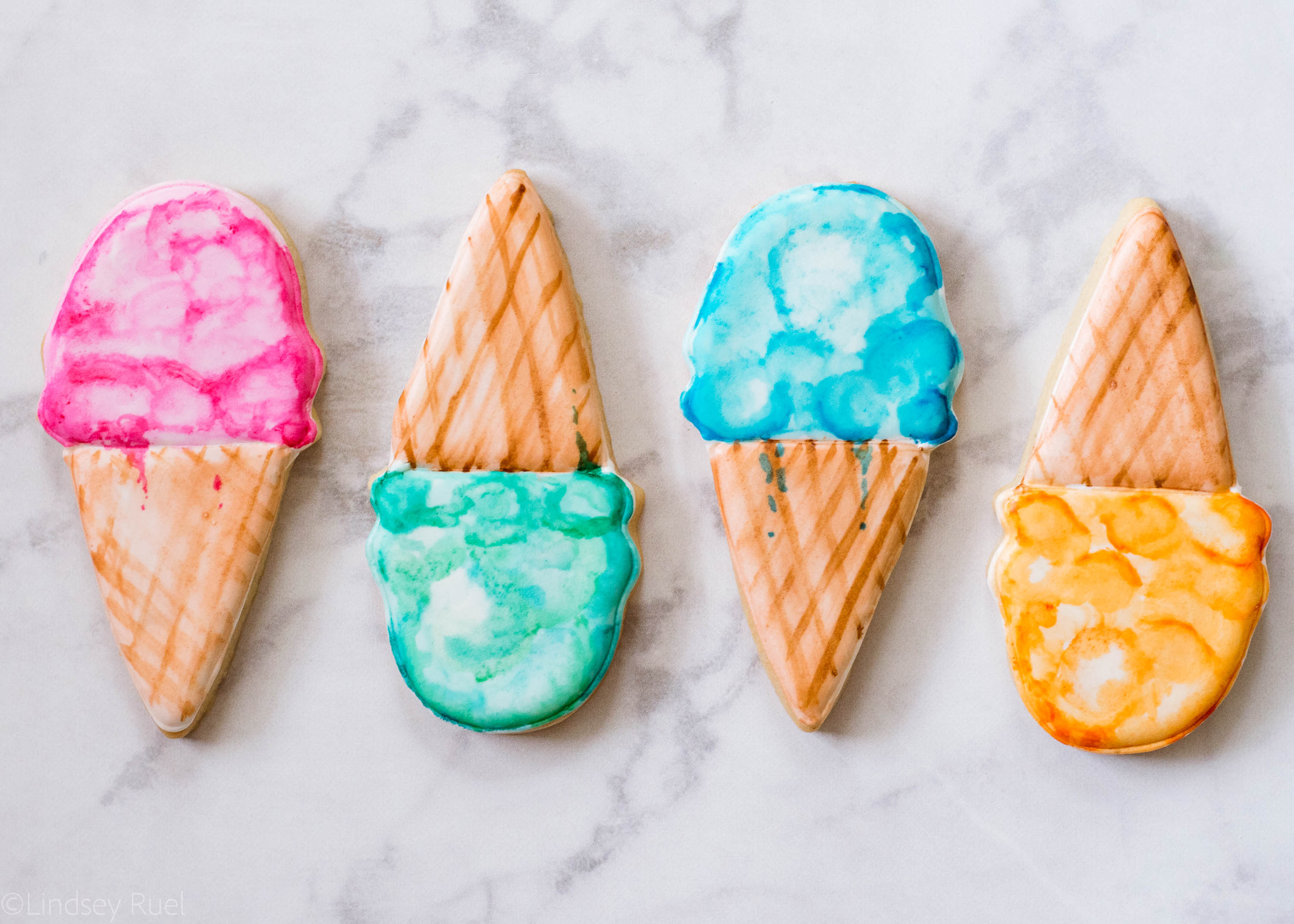 Even though it seems like Summer is winding down, it is certainly heating up around these parts (literally). We are pushing triple digits here in Georgia, which I know most of the rest of the country is all too familiar with.
I'm looking at you, Texas.
While actual ice cream would be just as good (if not better for these scorching Summer temps), I thought it would be fun to make some ice cream inspired cookies to get us through these dog-days of Summer.
Recipes and Supplies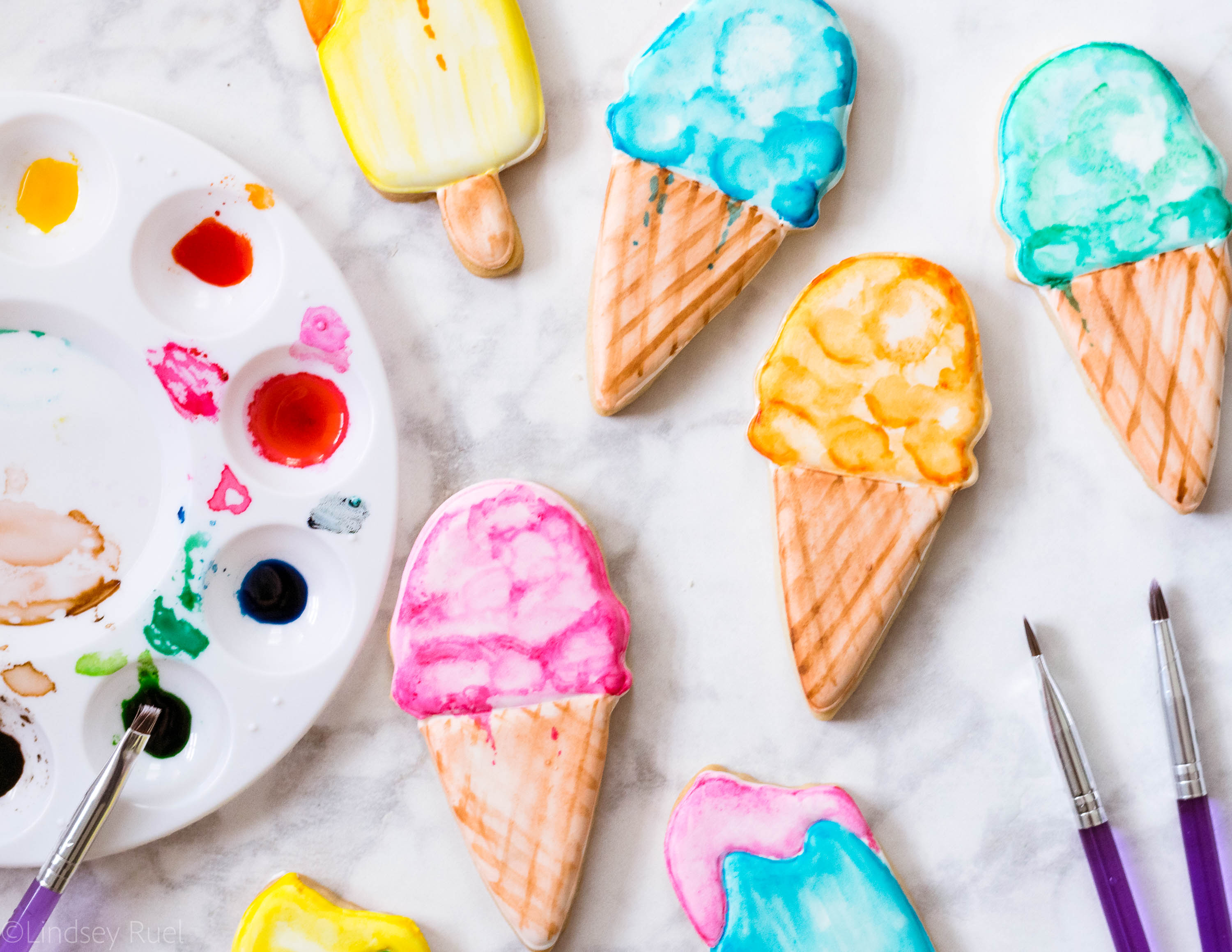 Of course, you will need some sugar cookies cut out into your favorite ice cream shapes. You could use my basic sugar cookie recipe, but I think one of my Summer sugar cookie recipes would be even better (shameless plug).
You will also want to make a batch of royal icing thinned down to flood consistency icing.
Since these are painted cookies, you will also need some gel food coloring in your favorite ice cream colors, paint brushes, and a little clear alcohol.
To make the edible watercolors, add one or two drops of food coloring to a plate or paint pallet, then add in a couple drops of alcohol. Stir the two together with your paintbrush until you have a nice watercolor paint.
[show_shopthepost_widget id="3224606″]
How to Make Them
Start by outlining and filling each cookie with white icing, letting the icing dry completely before painting.
Then start painting!
These turned out so much cuter than I could have hoped! I think I found a new favorite cookie to paint!
What do you think?