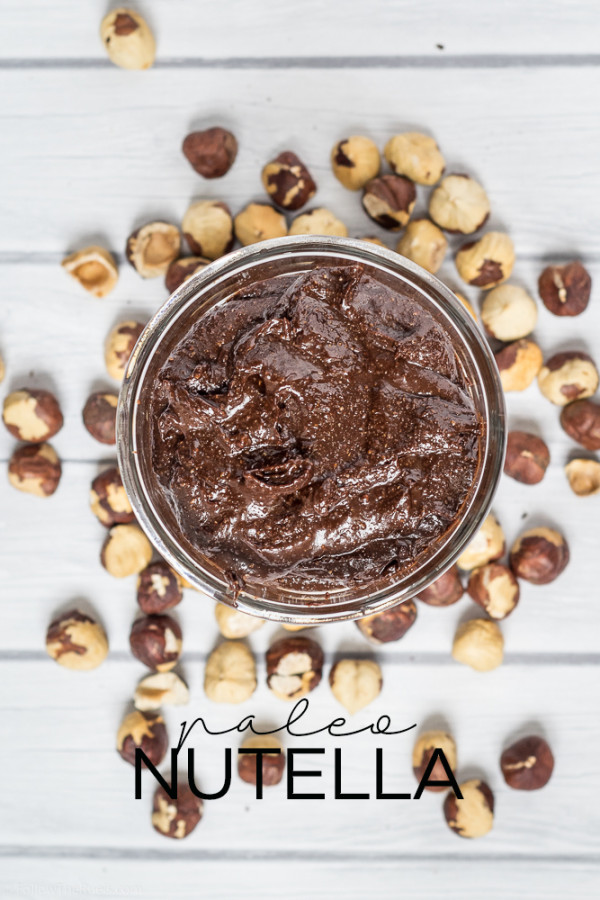 After 30 days on the Whole 30 Challenge and 12 days reintroducing foods back into my diet, I learned two things: sugar and dairy do not agree with me.
Do you hear that?
That's just my world shattering around me.
Almost ALL of my favorite things have dairy and sugar in them:
Chocolate
Ice Cream
Chocolate Ice Cream
And above all else….NUTELLA!!
That's right folks, the days of enjoying Nutella without a care in the world are gone. Oh, don't worry. I will still eat Nutella if I have to (i.e. I happen upon an open container and a spoon – shoot, who needs a spoon, I have 10 clean fingers).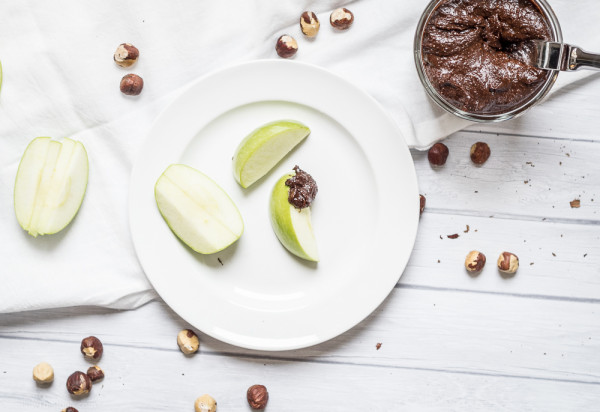 So what does this girl do to remedy the situation? Learn to live without the heavenly chocolate-hazelnut spread? Oh hellllls no! She makes her Paleo Nutella.
It's actually quite easy. You see, there is this magical plant out there that solves all of our problems – the coconut! I subbed in coconut sugar for granulated sugar and coconut milk for the milk that you would find in a bar of chocolate. The result: a creamy, chocolatey, sweet, nutty, Paleo Nutella that would make a piece of cardboard delicious.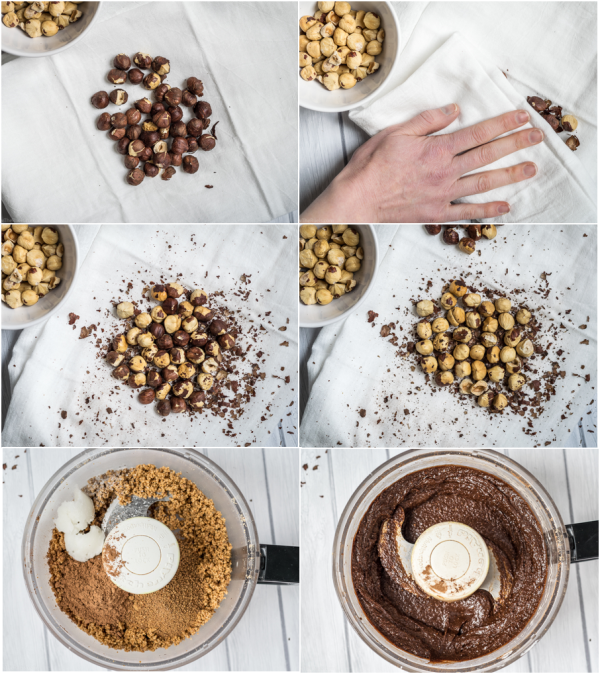 It all starts with some hazelnuts (and a few almonds because hazelnuts are expensive!). First I toasted them, then I roughed them up a bit in a dish towel to get as much of the skins removed as possible. Then I ground them up in a food processor until I got something akin to hazelnut butter. From there I added in the cocoa powder, coconut sugar, coconut oil, and salt. I kicked the food processor back on, and drizzled in the coconut milk until its smooth and creamy. Too little milk and you will have a ball of hazelnut dough.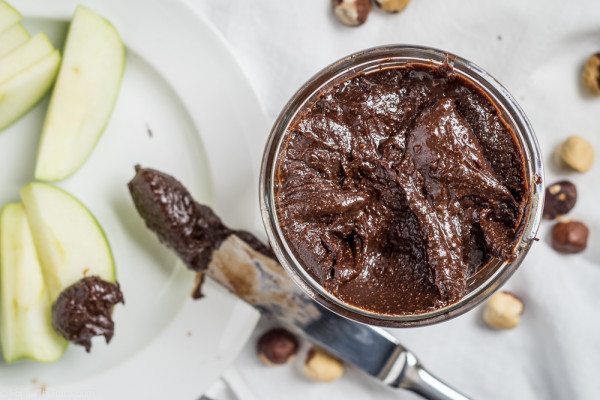 I wasted no time spreading this on about everything I could find. An apple, a cracker, a banana slice. Man this stuff is good. And I wouldn't believe it if I hadn't made it myself that there isn't any sugar or milk in it at all.
Maybe there is hope for me after all!
[yumprint-recipe id='103′]