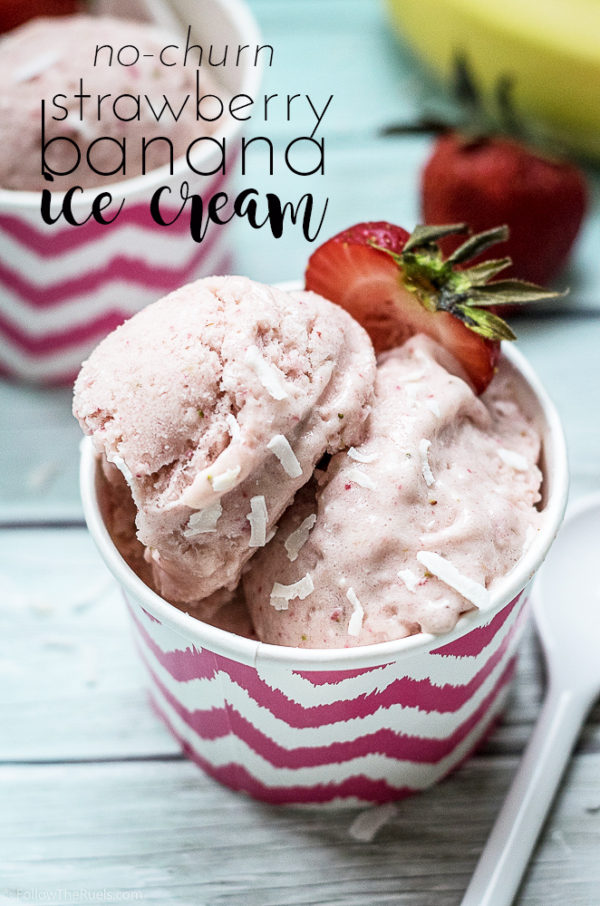 Boy it's starting to feel like Summer. It got up to almost 90 degrees here this weekend. Perfect ice cream weather! Of course, since I am trying to stick to a Paleo diet right now, real ice cream is out of the question. No diary or sugar allowed for me! But that doesn't mean my craving for ice cream is going away anytime soon.
Instead of diving head first into a carton of cookie dough ice cream, I decided to McGuyver some frozen bananas into a no churn strawberry banana ice cream (maybe more or a sorbet?) that would satisfy my craving. Being on a Paleo diet means getting really creative with the foods you can eat to make them into the foods you can't.
In the morning, I chopped up some strawberries and bananas and tossed them in the freezer. When I got home, the fruit was nice and frozen and all I had to do was blend them up with a bit of coconut milk. It's essentially like making a smoothie, but much thicker and colder. The blender did warm up the mixture a bit, so I poured it into a shallow dish and popped it in the freezer for a couple hours to let it set up.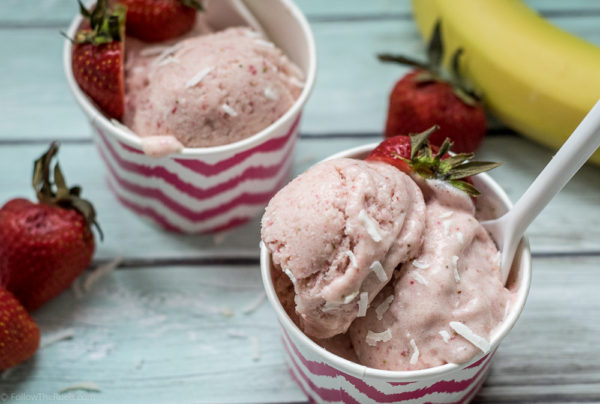 After that, it was good to go! I scooped out nice big scoops of ice cream and topped it with some shredded coconut. And boy did it hit the spot. Sure, I would have loved a few chocolate chips thrown on top, but this certainly was delicious all on it's own.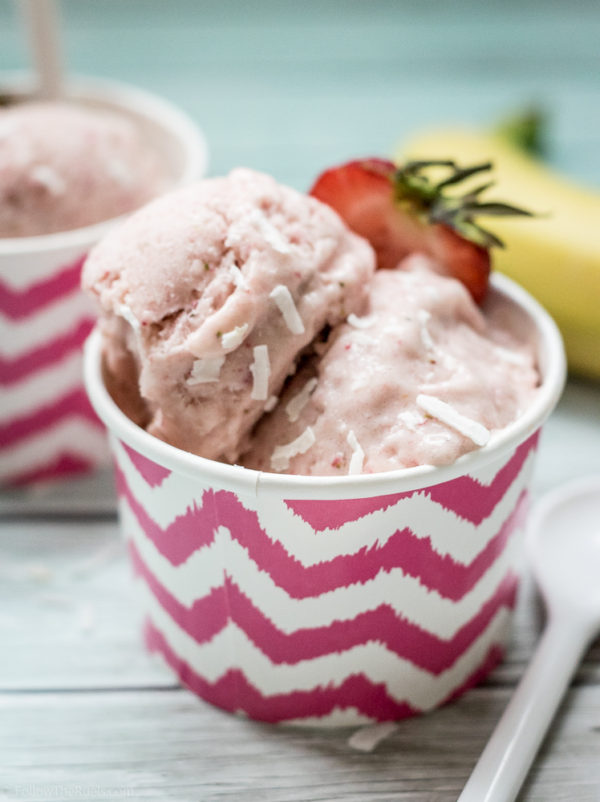 It's perfect for a warm Summer day since it's so light and refreshing! And it won't derail anyone's plans on getting that bikini body since it's 95% fruit! I will definitely be making versions of the ice cream all Summer long. I am going to try chocolate next!
[amd-yrecipe-recipe:28]