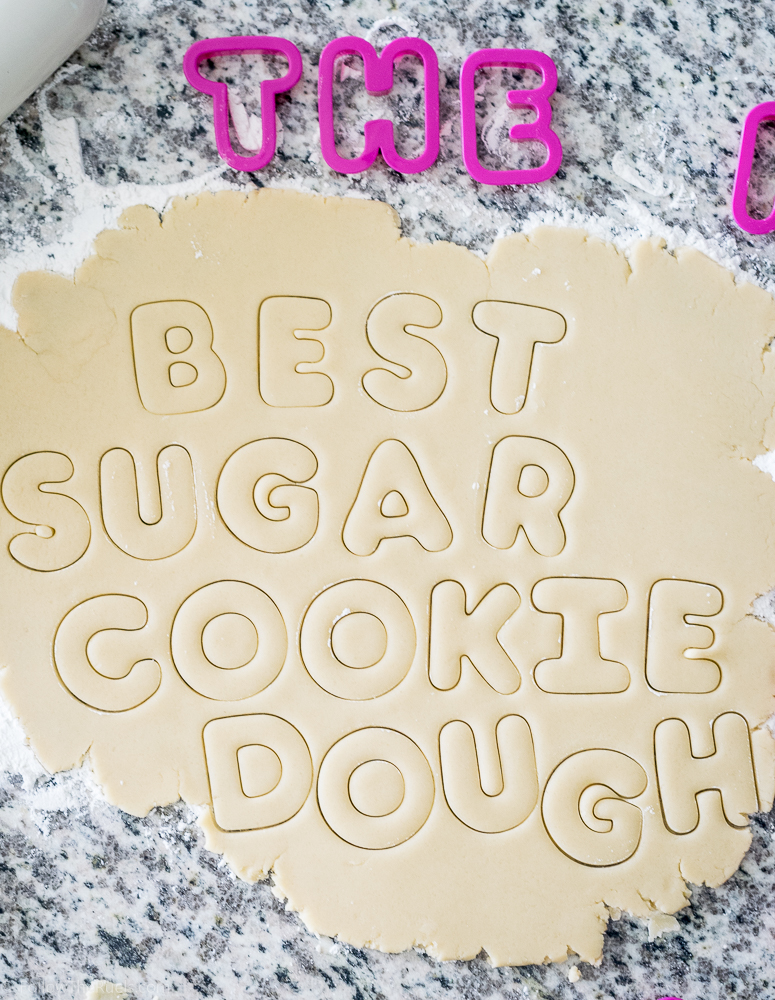 [UPDATED ON NOVEMBER 24, 2016]
I have been fiddling with my sugar cookie dough recipe for the past couple months trying to find the best dough for decorating cookies. Trust me, there was nothing wrong with my old recipe. It is still a great sugar cookie dough, but I wanted to make a dough that kept its shape when baked but wasn't as hard as a rock (you know what I'm talking about!). All it took was a couple tweaks to my basic sugar cookie recipe to make an even better cookie dough!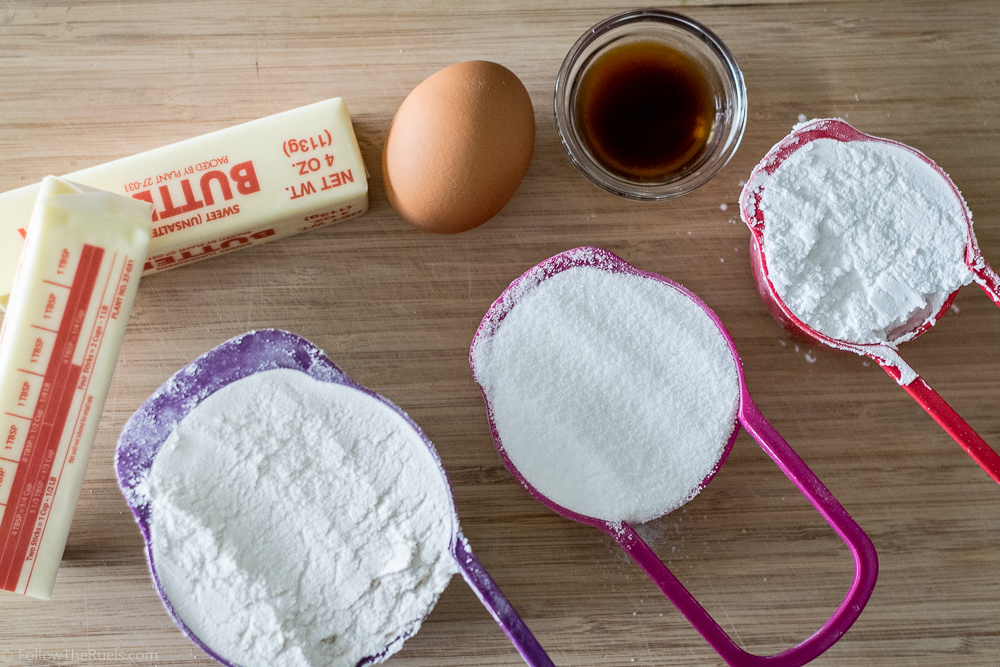 So what's different? Well, there is no baking powder. I hate it when my sugar cookies grow in the oven, completely losing their shape. Even though the old recipe had very little of the leavening agent, they puffed up too much for me. So out it went!
The other change is the addition of powdered sugar. The powdered sugar makes the cookies lighter and smoother. Since I eliminated the leavening agent, I didn't want the cookies to be so dense. While testing of the recipe, I tried making this dough with ALL powdered sugar, but I missed the texture from the granulated sugar. It was almost too smooth and way too sweet. The resulting recipe is a combination of both granulated and powdered sugars that still has a nice texture and is still relatively soft.
Now that I have all the changes out of the way we can get to making some cookies! I like to mix my butter and sugar together until it's nice and fluffy. This takes about a minute on a medium high speed in my Kitchen Aid. Then I gently mix in the egg and extracts (my favorite combination is vanilla and almond). Next is the flour, which I mix in one cup at a time, again until it's barely combined. The less mixing the better.
The tricky part about this recipe is that sometimes I add more or less flour. While 2 1/2 cups is what I used most often, there are times when I only add 2 1/4, or sometimes 2 3/4. Bakers will understand that sometimes you just know how a dough or batter should look or feel. I know what this dough should feel like when it's perfect. For some of you, that is the worst thing you could hear! But don't worry, I have an easy way to check the dough! I poke it!
In the first photo, I have only mixed in 1 1/2 cups of flour. See how the dough just sticks right to my finger? Not ready! So I add 1/2 cup more, still sticking to my finger when I gently press it into the dough. I add my last 1/2 cup and try again. It's perfect! Hardly anything sticks to my finger, but the dough still feels a bit tacky. THAT is what I am going for. If anything were to stick to my finger, I would only add 1/4 cup at a time until I got it right!
Once the dough is formed, I turn it out onto some plastic wrap to wrap it up and put it in the fridge. Its good to let the dough rest and all the flavors to meld, but sometimes I don't have that kind of time. Because this dough is pretty stiff, it can be rolled out immediately and does not need to be chilled first.
Speaking of rolling out the dough, I like to use rolling pin bands (or I found this cool rolling pin that does the same thing!) to make sure that my cookies are all evenly thick. I like my cookies to be as thick as possible, so I use the thickest band, about 1/4 inch.



One other thing that I didn't actually demonstrate in the picture above, but I would highly recommend is to roll out your dough on some parchment paper using as little flour as possible. Because the dough is already pretty dry, adding more flour will make the cookies crack in the oven. I just sprinkle down enough flour to keep the rolling pin from sticking. This will ensure that your cookies are perfectly smooth and ready to ice!
After a quick bake, these cookies are ready to be enjoyed or to be decorated with royal icing. Not only are they the perfect canvas for some sugar art, they taste delicious. I personally love the taste of the almond extract, but of course, you can add whatever flavorings you like and make these cookies your own!
[amd-yrecipe-recipe:26]
PRODUCTS USED IN THIS POST:

[show_shopthepost_widget id="2423763″]