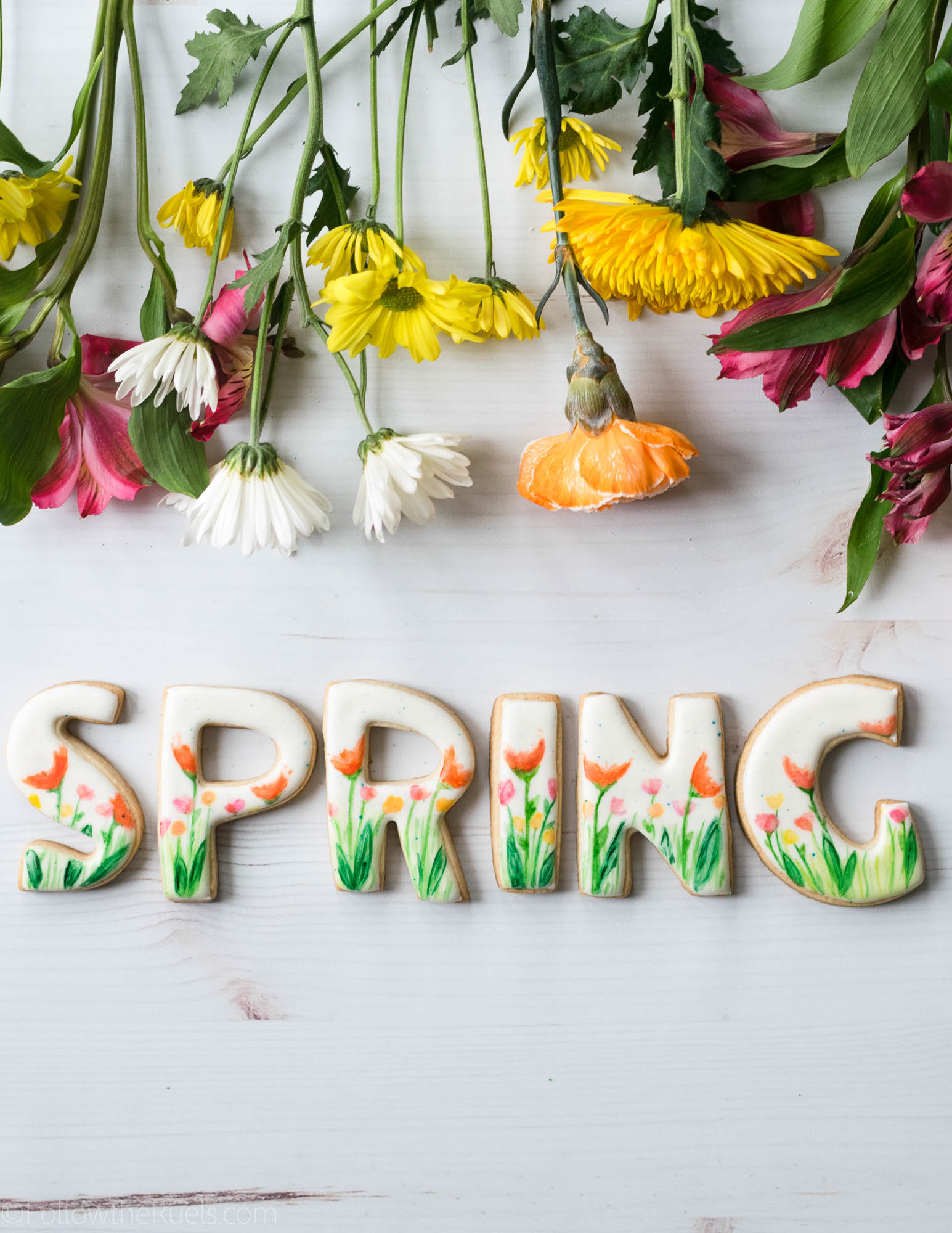 Spring is in the air! Do you feel it?!
Today it is officially Spring.
Since it's my favorite of all the seasons (I mean the flowers, the sunshine, the trees, the baby animals, what's not to love?) I wanted the beginning of Spring with some of my favorite cookies to make – floral letters!
These are inspired by a Spring garden and I absolutely love them! Painting on cookies is one of my favorite techniques and it's actually really therapeutic to just sit and paint. It's also therapeutic to eat them when they are done.
How to Make Them
Painting on top of royal icing is not too dissimilar from painting on paper. The main difference is that the icing doesn't absorb the watercolor. So to layer the colors, you have to let one layer dry before adding the other.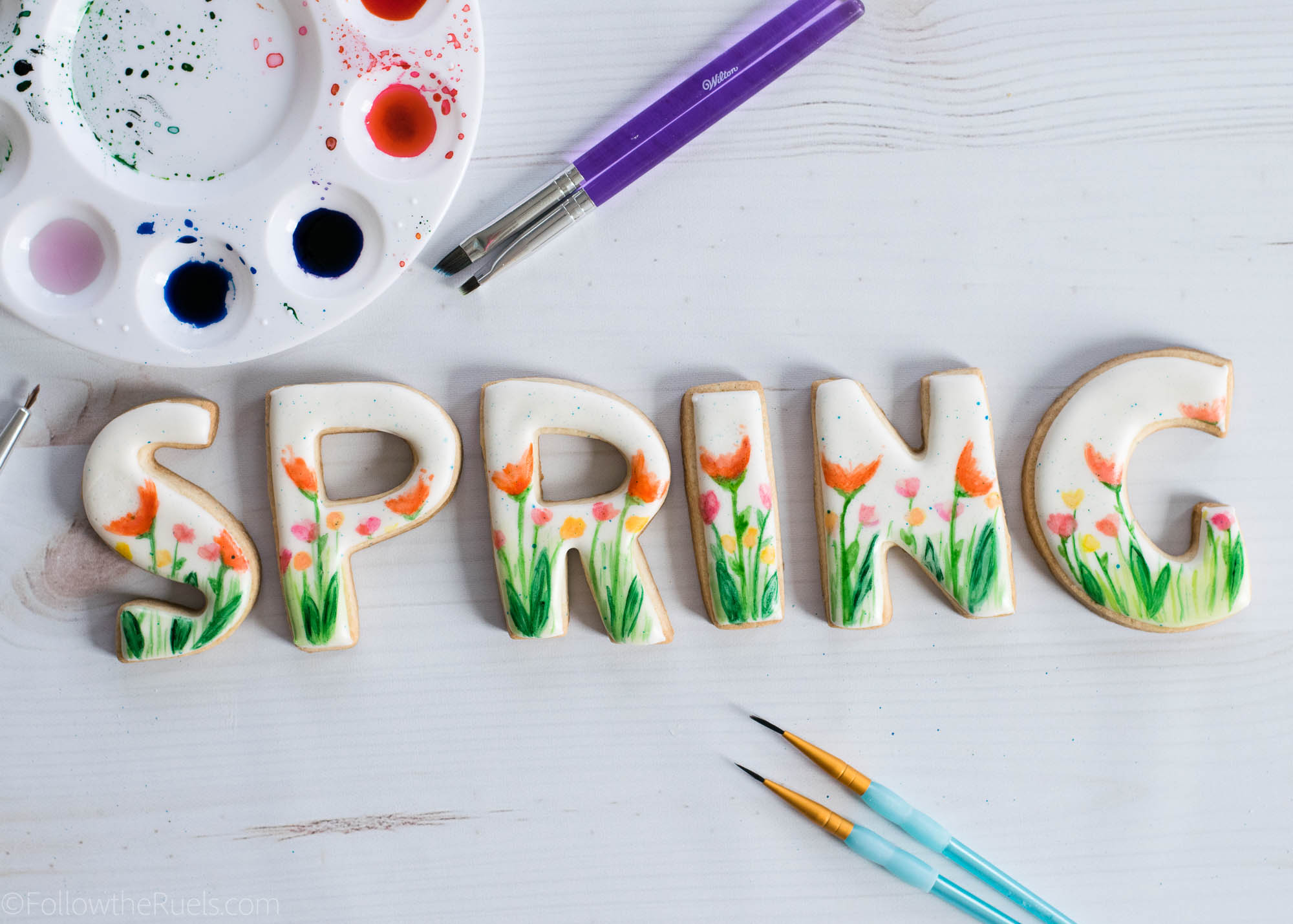 I start by painting very light shades of color where I want flowers, grass, stems, etc. Then I add a darker shade of paint on top, layering different colors and shades until I am happy with the finished product.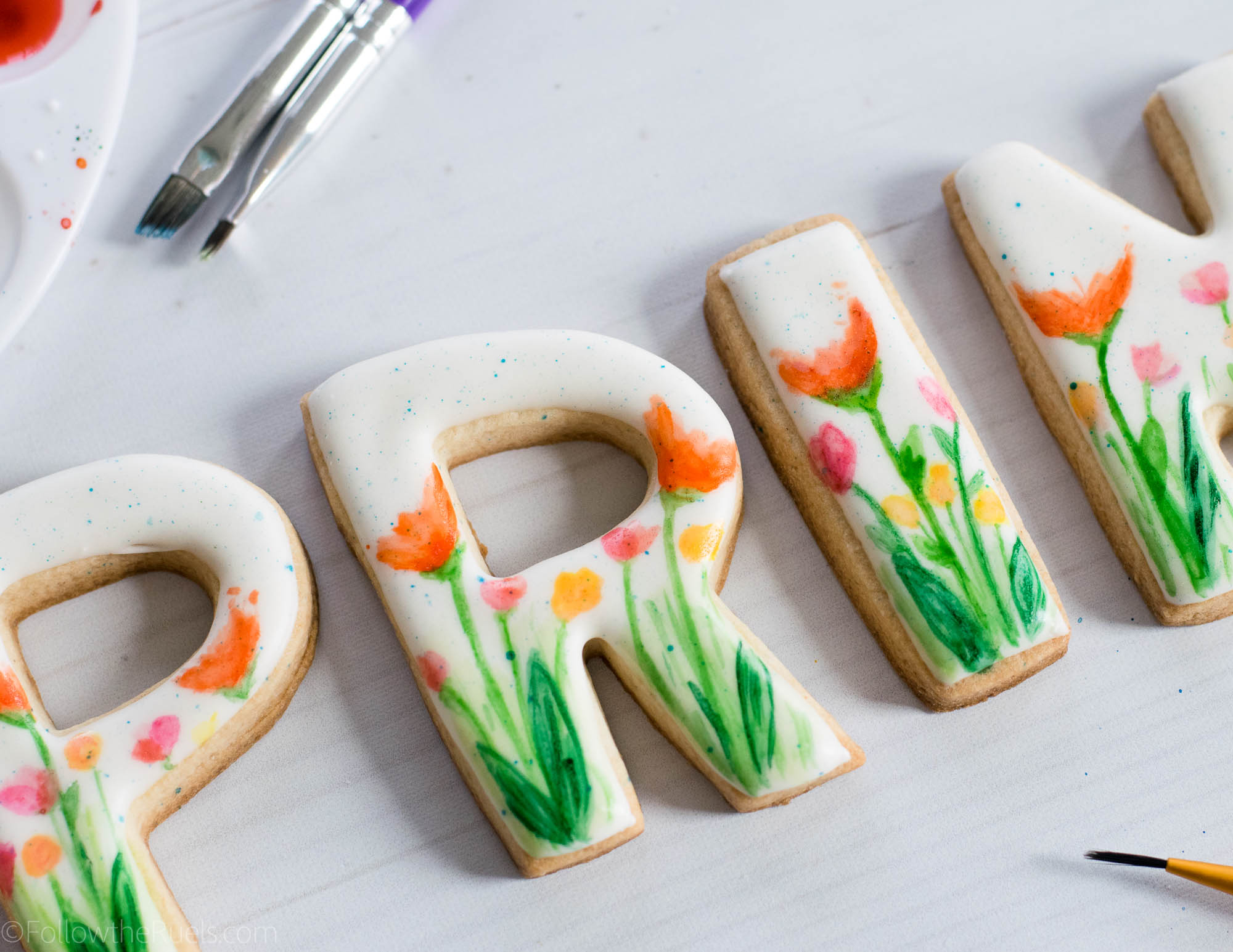 One thing I didn't show in the video is the blue splatter I added at the end. I just wanted to work in some blue without painting sky, so I just sprayed some blue paint over top.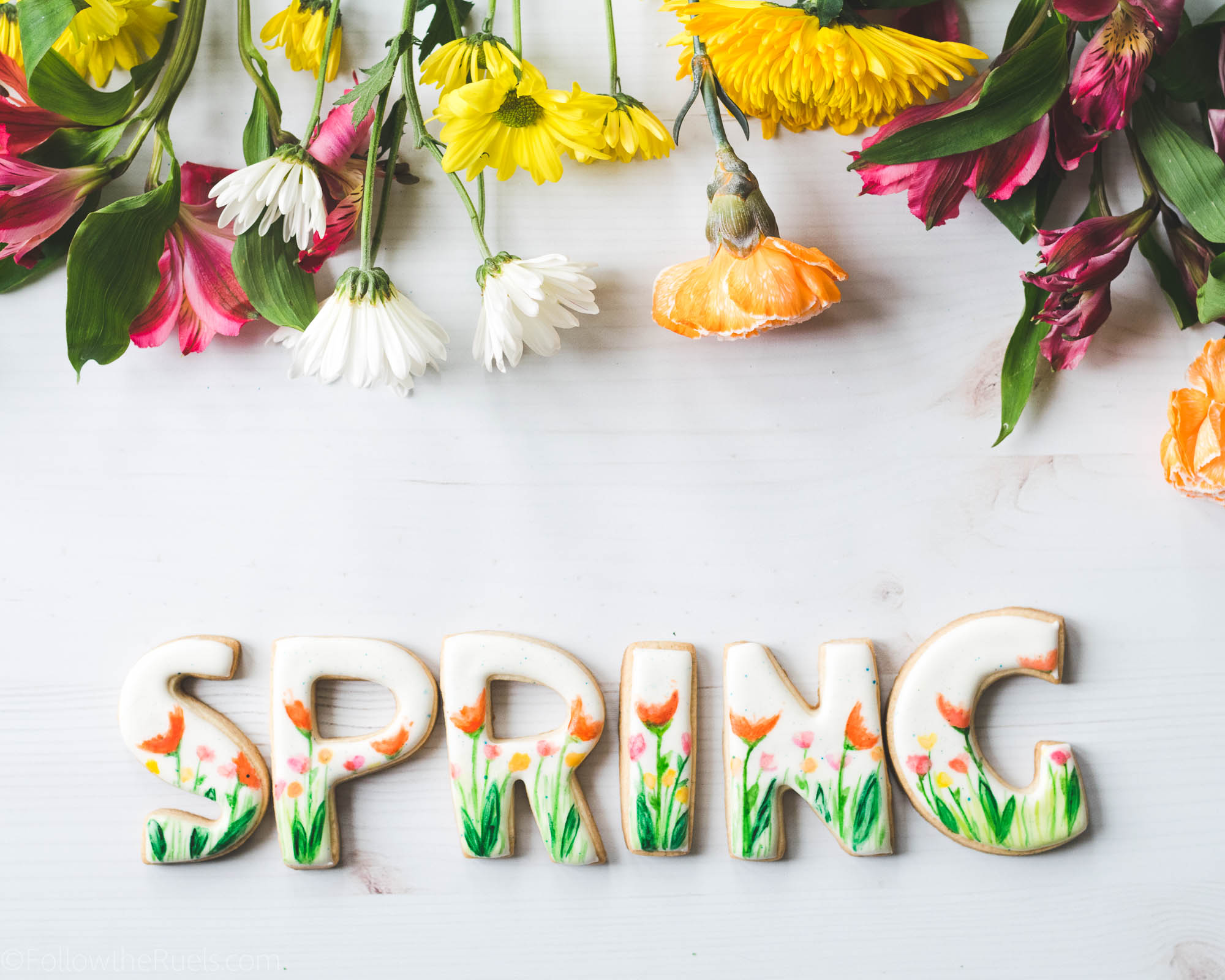 The perfect Spring cookies!
Products and Recipes Used
[show_shopthepost_widget id="3068523″]