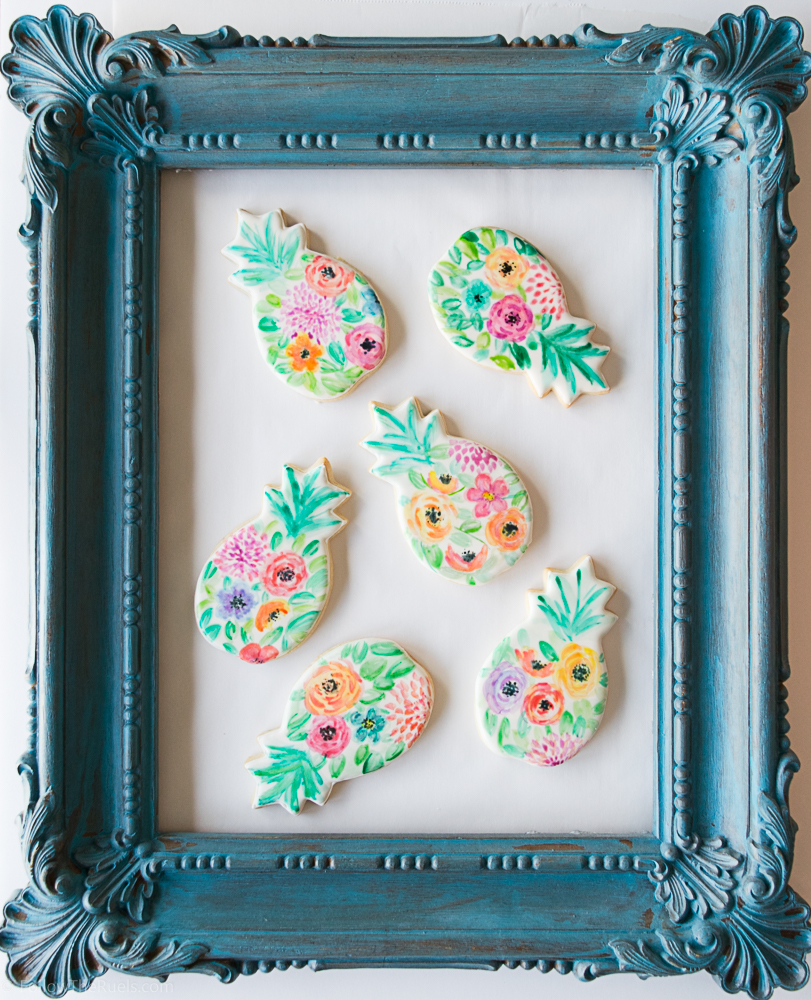 One of my favorite cookie decorating techniques lately has been watercolor on cookies. I really love the look of them, but I mostly rlove not having to make so much royal icing!
So with a good friends birthday around the corner, I knew I wanted to make some watercolor cookies for her. In looking for creative inspiration for her cookies, I came across a couple images that I absolutely adored! This sweet pineapple card and this beautiful pineapple print.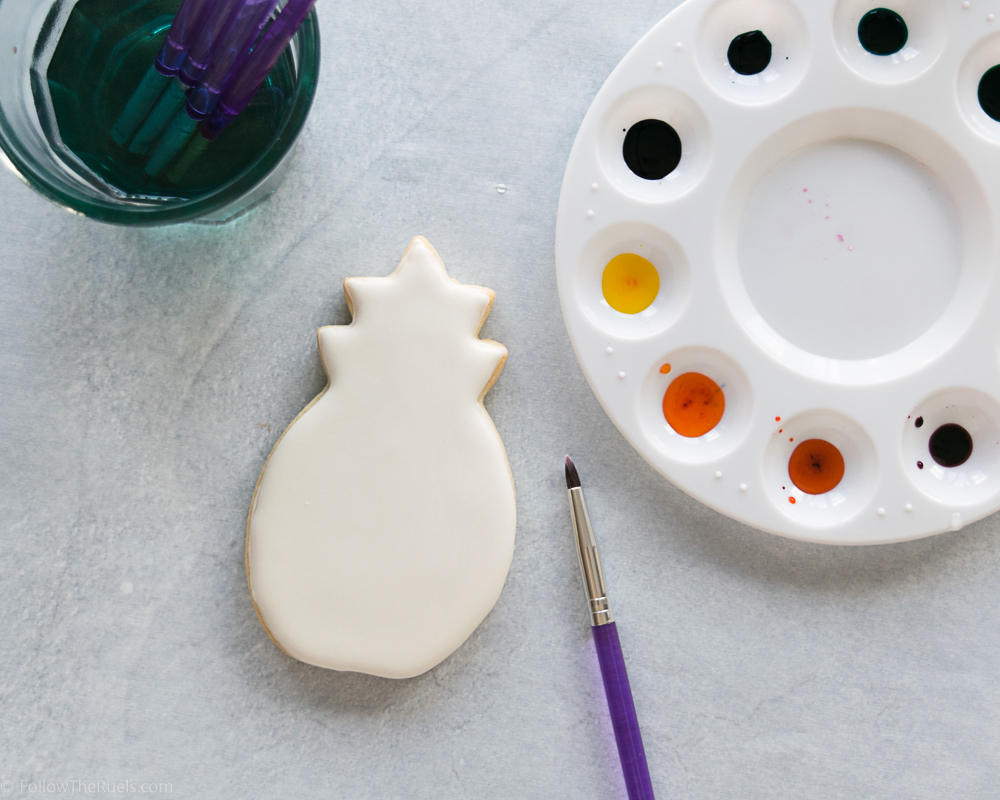 From there I was inspired to make these watercolor flower pineapple cookies!
To paint on cookies, you do need a few supplies you may not normally use during cookie decorating…mainly a big bottle of vodka (really any clear extract or alcohol will work, but I prefer vodka). It's always amusing to my husband to see me painting cookies with a bottle of vodka next to me on the counter.
Supplies you will need:
I absolutely love how these cookies turned out. I probably say this about every cookie, but these may be my favorite yet.
I guess it's like children, you can't really pick your favorite. But in this case (at least for now) these are definitely my favorite!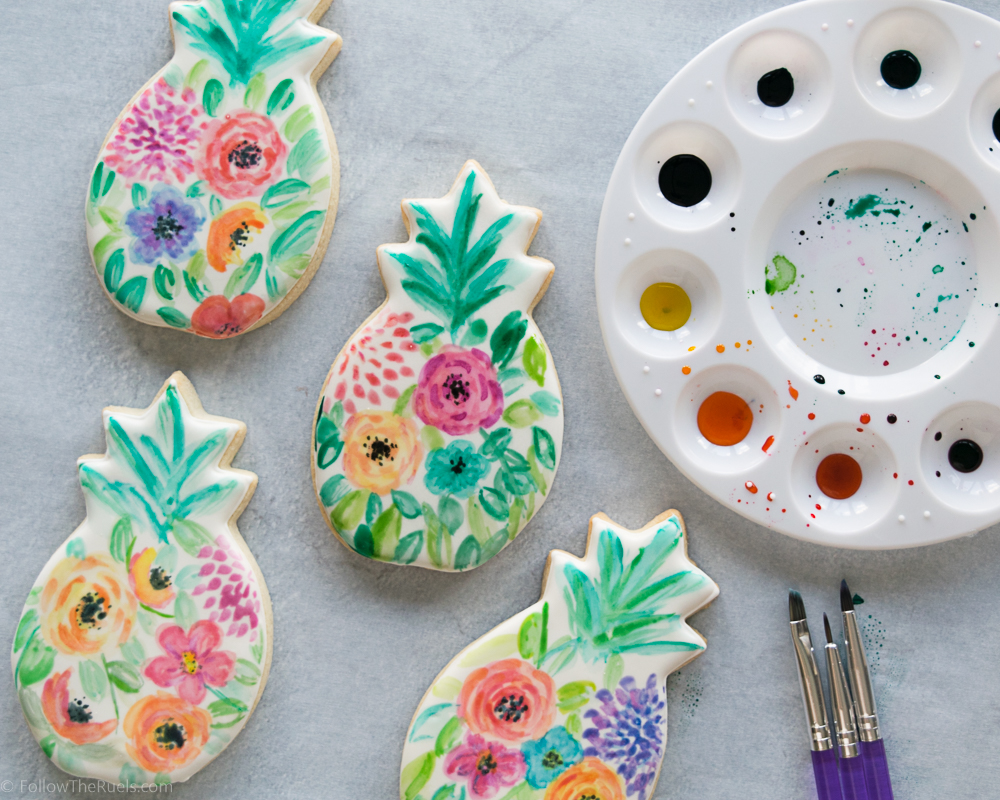 And, you don't have to be an artist to make these. I am by no means an artist (as you may or may not be able to tell). So painting cookies can really be fun for anyone, even the kids!