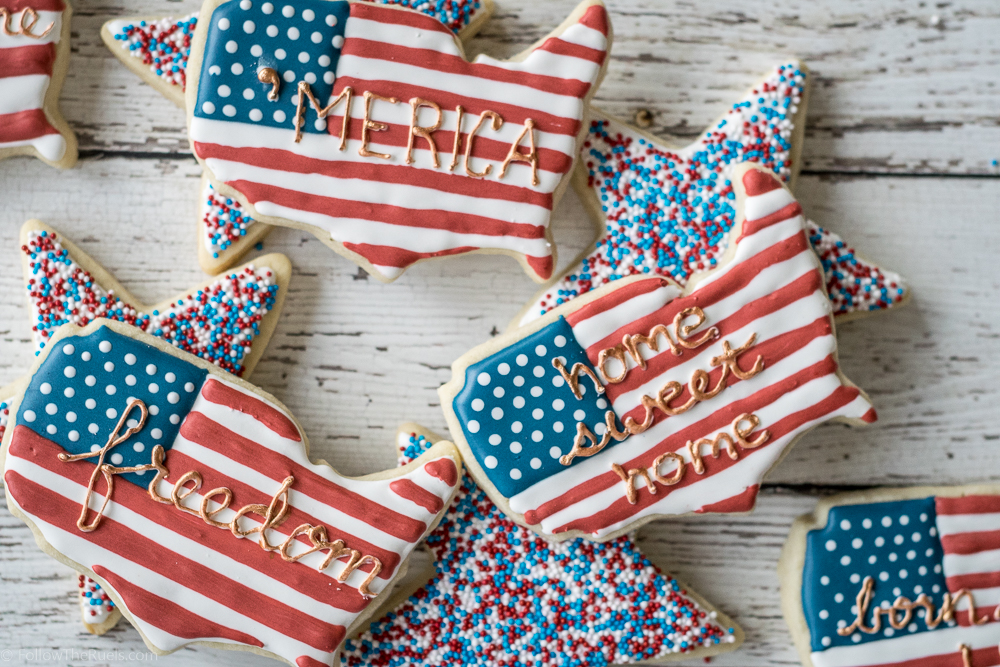 By now you guys probably know that decorating cookies is one of my favorite hobbies. It was just last 4th of July that I shared one of my first decorated cookies here on the blog. While the stars and stripes cookies were very festive, I knew I could step my game up this year to make some even better 4th of July cookies.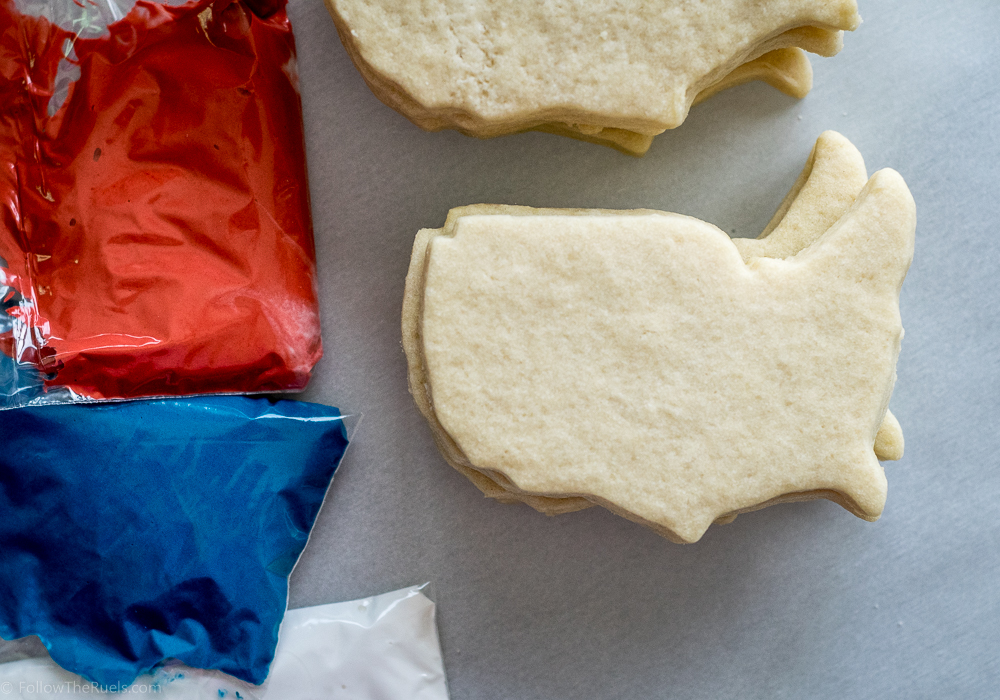 To make these cookies, I used a United States shaped cookie cutter that I picked up from Sur La Table. At the time I figured I would only use it for 4th of July, but now I have come up with lots of other ideas for USA shaped cookies. Like for the Olympics or to celebrate moving across the country (which I may be making soon for a friend who is moving to North Carolina from Kansas).
To create the flag design on the cookie, I marked out 13 evenly spaced lines from top to bottom. I then marked off where I wanted the blue square to start and stop. Of course, if you don't want to pipe so many stripes (it was a pain in the butt), you could do fewer. Once I was happy with the lines, I piped out the field of blue with flood consistency royal icing. I then dotted several lines of 5 or 6 dots across for the stars.
Next, I piped the stripes, starting with red, then white, then red, and so on with flood consistency icing. I used a scribe tool (you can use a toothpick), to move the icing as close to the stripe above so that there were no gaps between the red and white. If you just can't picture how that works, I would recommend watching the video I made for the stars and stripes cookie to see it in action. If that seems too difficult, you can also fill the whole striped portion of the flag with white icing, and then pipe, paint, or draw on the red strips. If you look at the "Freedom" flag in the picture at the top, that's what I did. I piped the whole thing in white, then piped over it with red stripes. I just couldn't fit as many stripes in that way.
I let the cookies dry overnight so that the icing was completely hardened. The next day, I used piping consistency icing to pipe on some fun patriotic words and phrases like, "born in the USA" or "'Merica". The latter was my husband's suggestion. Actually, he wanted me to spell it "Murica". We compromised. Once that icing had dried, I brushed over it with some edible gold paint.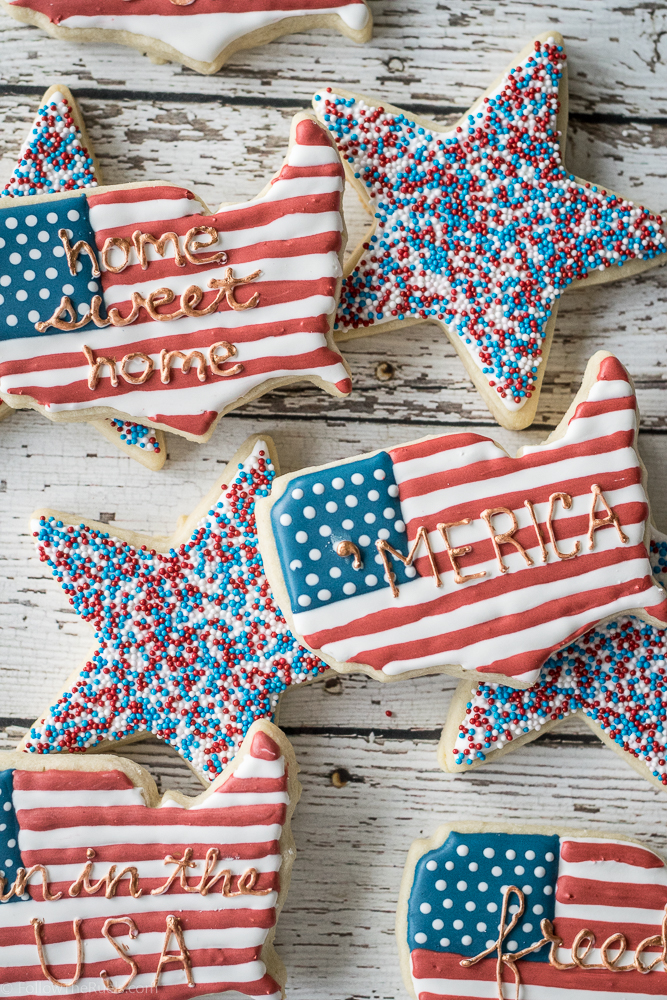 I will definitely be saving these in the freezer and bringing them to our 4th of July festivities. One of my husbands friends just moved to town, so we are excited to show him and his fiance how Charlotte celebrates the 4th! I hope you all have a wonderful holiday weekend and let me know if you attempt these cookies! I would love to see how they turn out!
I used this sugar cookie recipe and this royal icing recipe.