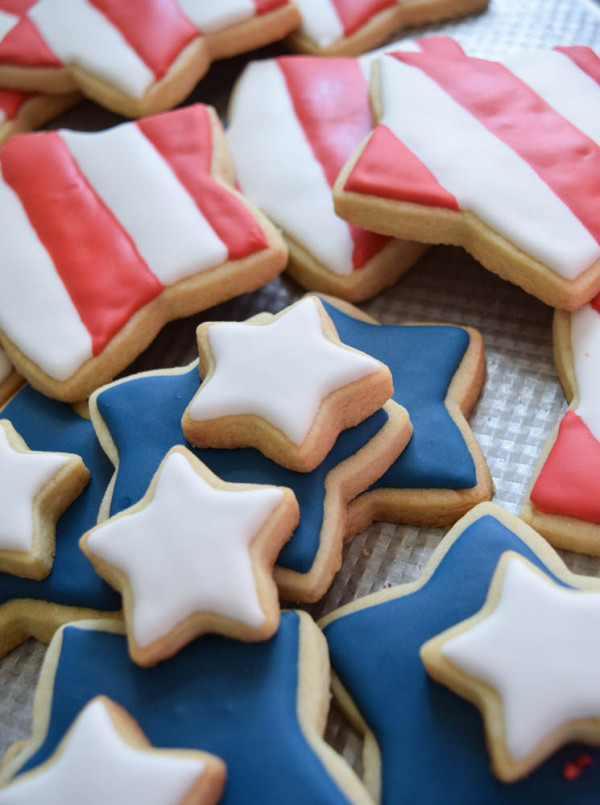 For those who know me personally or follow me on Instagram know that I have been really getting into cookie decorating lately. It's taken a lot of practice, but I feel like I have finally got a hang of the art form.
With 4th of July coming up, I wanted to make some patriotic cookies for a bake sale we were having at work. I whipped up a batch of my go-to sugar cookies, cut them into 3 different sized stars, and flooded them with red, white, and blue flood consistency royal icing.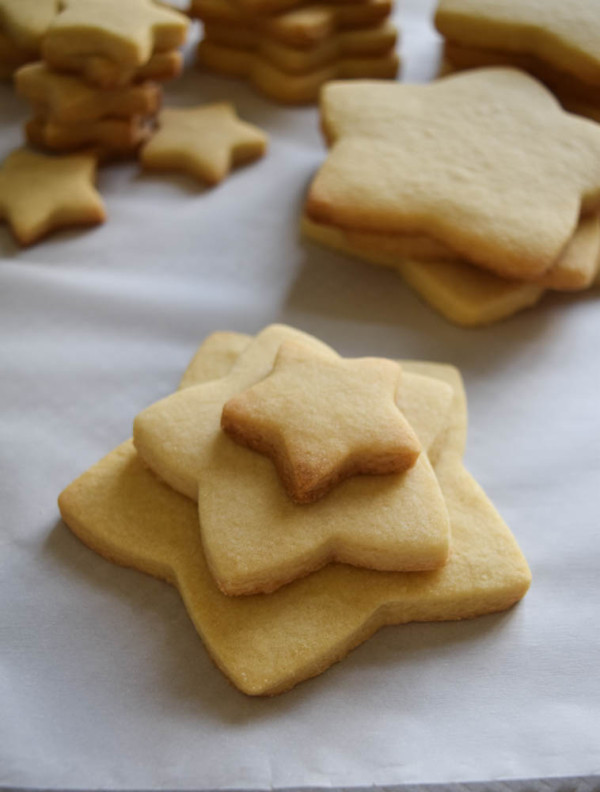 I started with the smallest stars and filled them with white icing. I outlined the edge first, filled in the center with icing, used a toothpick to spread the icing evenly over the surface, then tapped the cookie on the counter a couple times to shake out excess air bubbles.
Then I repeated the process with the medium-sized cookies and blue icing.
I made the largest cookies red and white striped. To create the stripes, I iced evenly spaced lines across the cookie. I then outlined every other section using the red icing, filling in the space, and spreading out the icing with the toothpick. For the sections in between, I outlined the edge in white, then created a white line right next to the edge of the red section. Then filled in the space with the white, repeating the same process with the red.
I packaged them with one of each cookie, stacked on top of each other. But they could also be arranged with the blue cookies in the top, left corner of a large platter, the red and white cookies filling the remaining surface area, and the little white cookies scattered over the blue ones to make a little flag.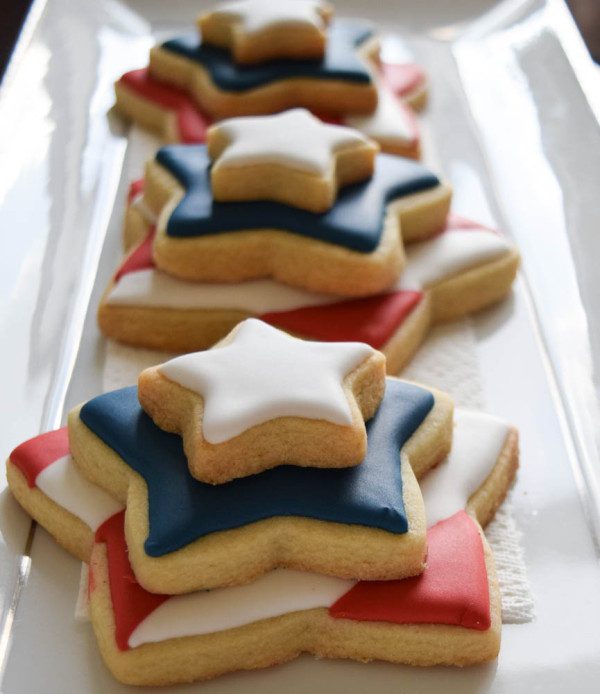 For those of you who are more visual learners, here is a little video of the creation of these cookies.
Happy Independence Day!