There are so many recipes that I make at home that never make it to the blog. Some I photograph, but the finished product just doesn't look or taste right.
Others I make, but never photograph, only having to make them again.
This was almost one of those recipes.
After the weather threatened our chances at making actual s'mores for our 4th of July cookout, I thought I would try something a little different. A total experiment. S'more Rice Krispie Treats!
However, after I made these and served them to my husband and neighbors, it was determined that they HAD TO GO ON THE BLOG.
My very picky husband literally called these S'more Rice Krispie Treats "amazing".
So here they are, on the blog….with almost no photos. Don't worry, though. They are very easy to make and require very little visual guidance.
How to Make Them.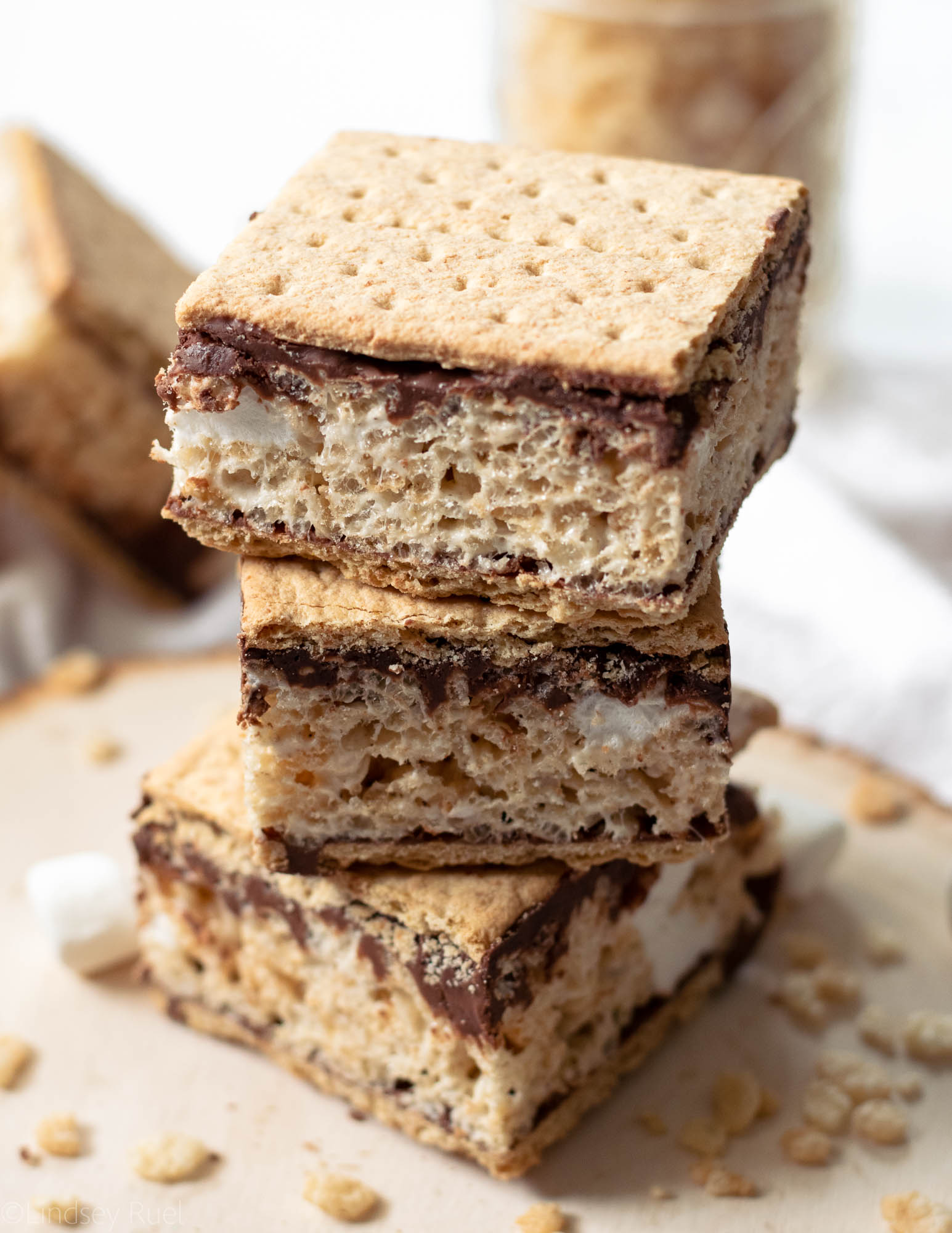 First, lay down a layer of graham crackers. My square baking dish didn't fit them perfectly, so I had to break a few in half to get the entire bottom of the pan covered in graham crackers.
Then, pour melted chocolate over the graham crackers and carefully spread it out so that there is a nice thin layer of chocolate over the crackers.
Now it's time to make the Rice Krispie treats! Follow the directions on the box or make your very own version of the classic and then dump the Rice Krispie mix on top of the chocolate covered crackers. Use a spatula to press the Rice Krispies down into the chocolate so that the entire pan is full.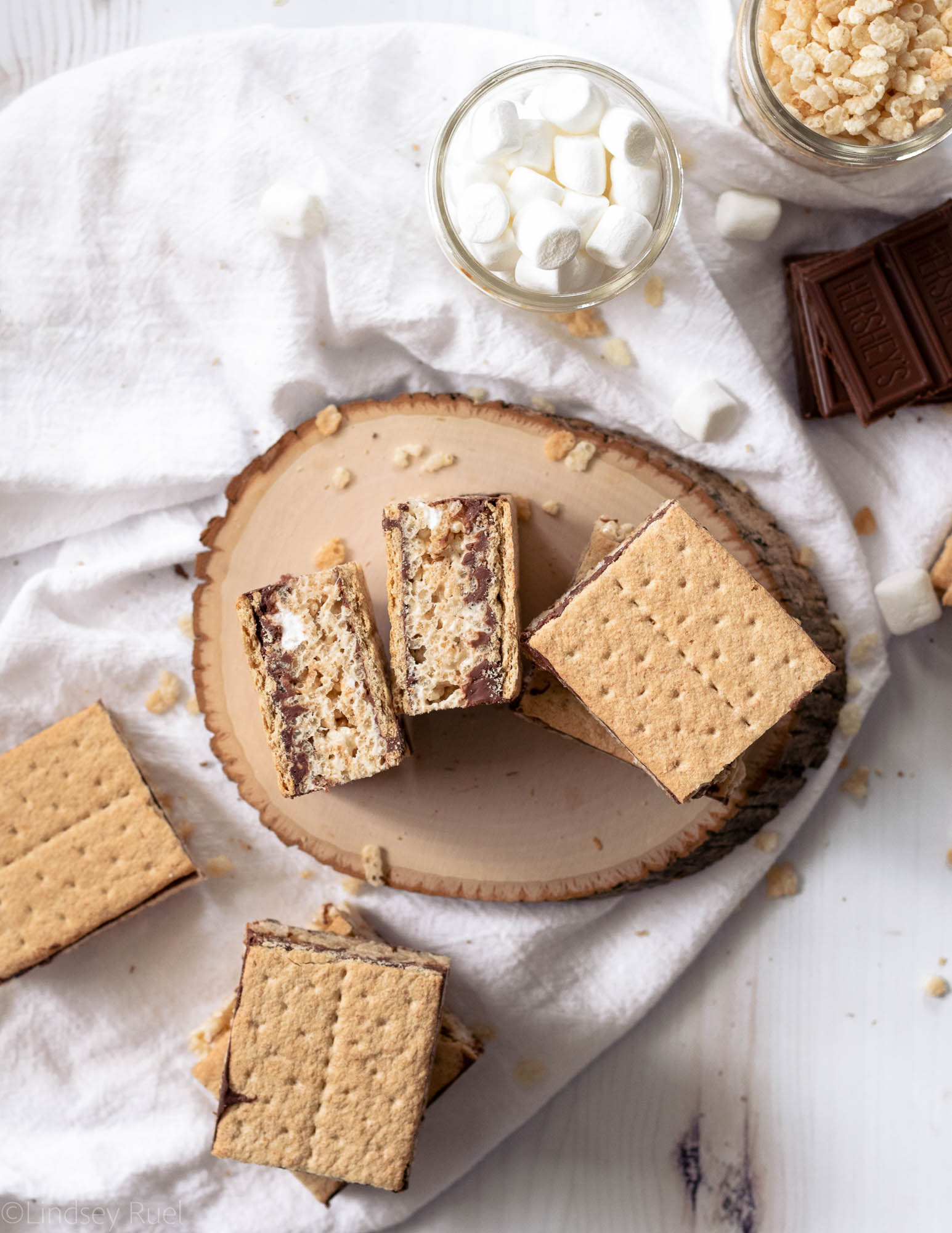 Then do everything in reverse! Melt some more chocolate, pour and spread it on top of the Rice Krispie treats, then top with more graham crackers.
Let the entire thing sit and harden for about 30 minutes or until the chocolate has hardened.
Finally, cut them into squares. You can use the top graham crackers as a guide, but they may not line up perfectly with the bottom grahams.
See, so easy right?
Recipe
[yumprint-recipe id='188′]