You haven't had a true Belgian waffle until you have had a Liege waffle. You have probably had lots of waffles masquerading as "Belgian", but they are a bunch of liars! Liege waffles are the one and only Belgian waffle and are a little different than your classic waffle. They aren't light and fluffy like the waffles you are used to. They are crispy on the outsides and flakey on the inside.
The signature ingredient in Liege waffles is pearl sugar, which is large bits of sugar that melt into the waffle and caramelize on the outside. The melted sugar on the inside of the waffle create layers of dough and sugar which make these waffles almost pastry-like.
Because they aren't as soft and light as a traditional waffle, they can be made ahead of time and reheated very easily. They would make the perfect brunch food for Mother's Day, Easter, a baby or bridal shower, you name it!
How to Make Them
One other thing that makes liege waffles a bit different than any other waffle is that they are made with yeast. Which means the first thing you have to do is bloom the yeast.
Mix yeast with warm milk and a bit of sugar until it bubbles up into a foam.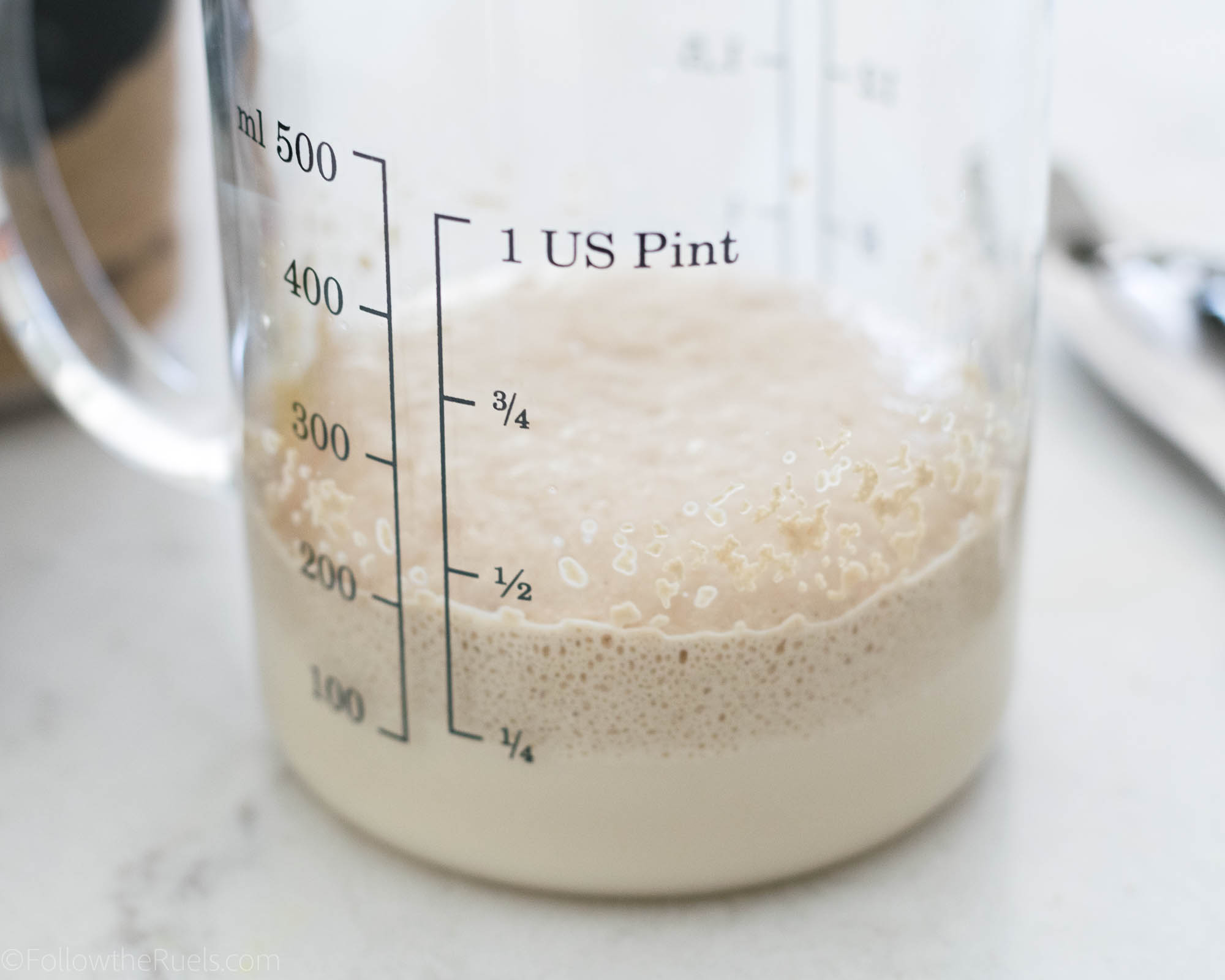 Make sure that the milk isn't too hot. Anything over 110 degrees F will kill the yeast.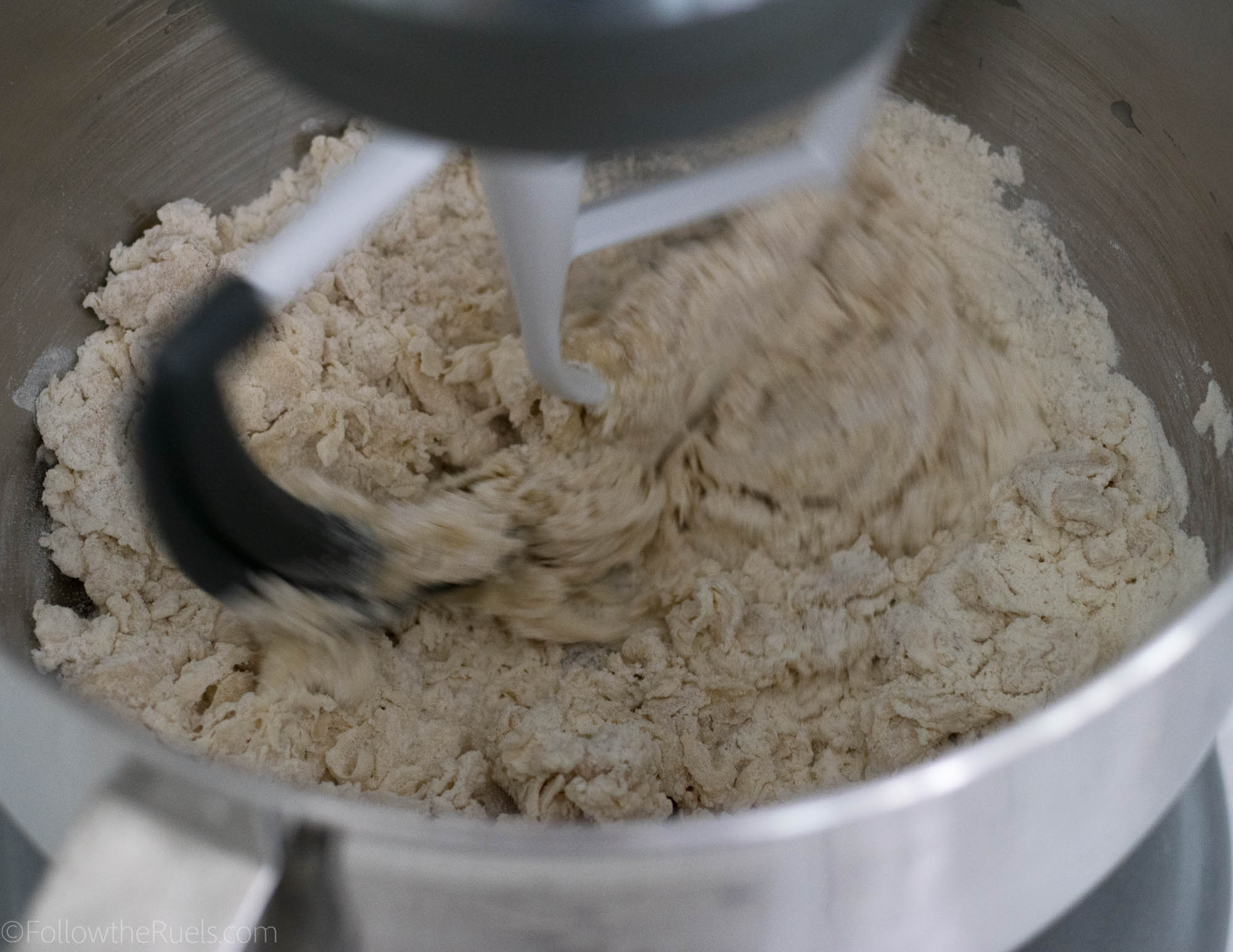 Next, mix the yeast and milk mixture with flour to form a very dry, crumbly dough.
I recommend using bread flour if you have it available as it has more gluten and will puff up even more.
Then add in the egg and butter.
The resulting dough will be very sticky and loose. You can keep kneading it in a stand mixer with a dough hook, or…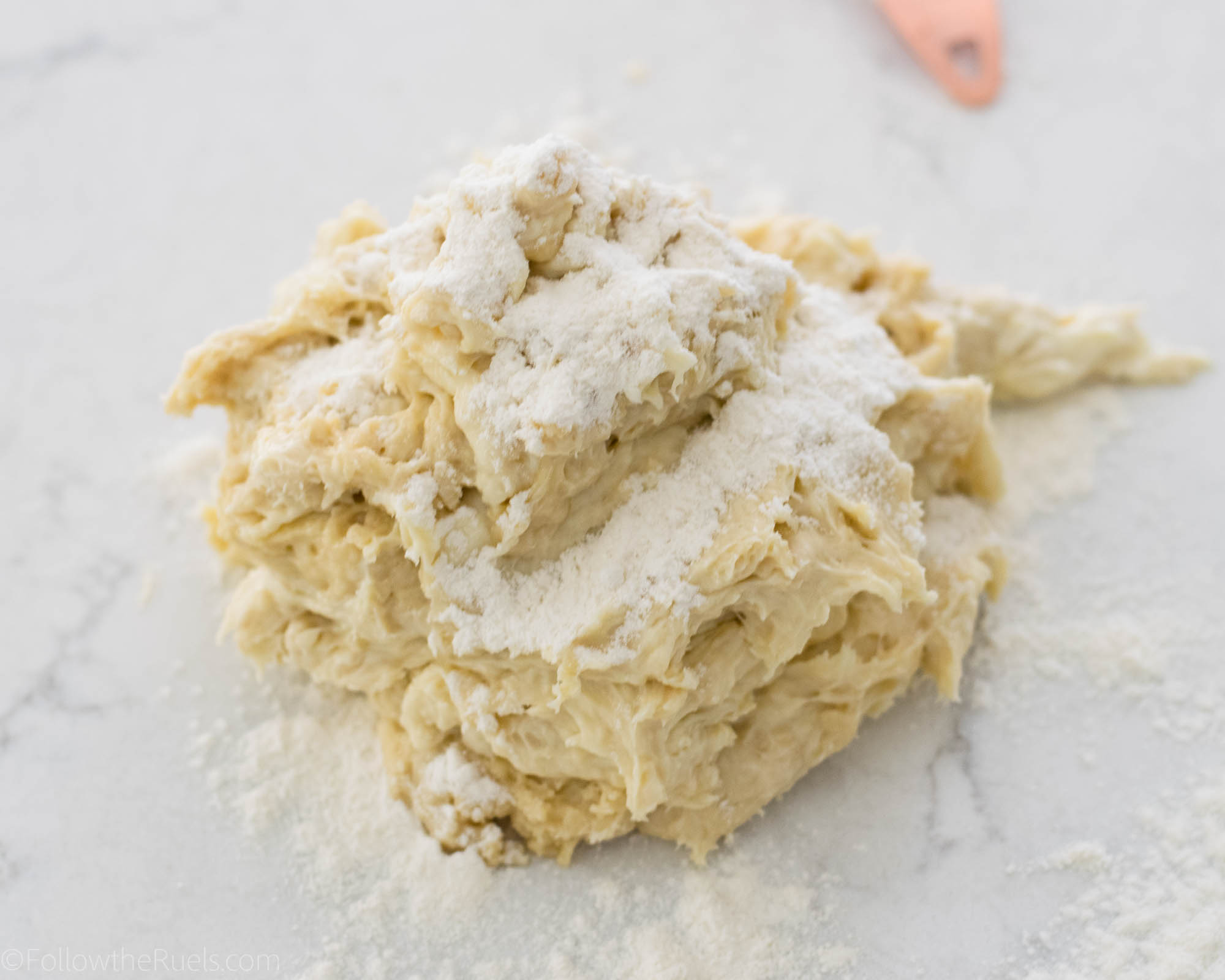 …turn it out onto a clean counter top and knead by hand with a little bit of extra flour. This is the messier, but much more fun version!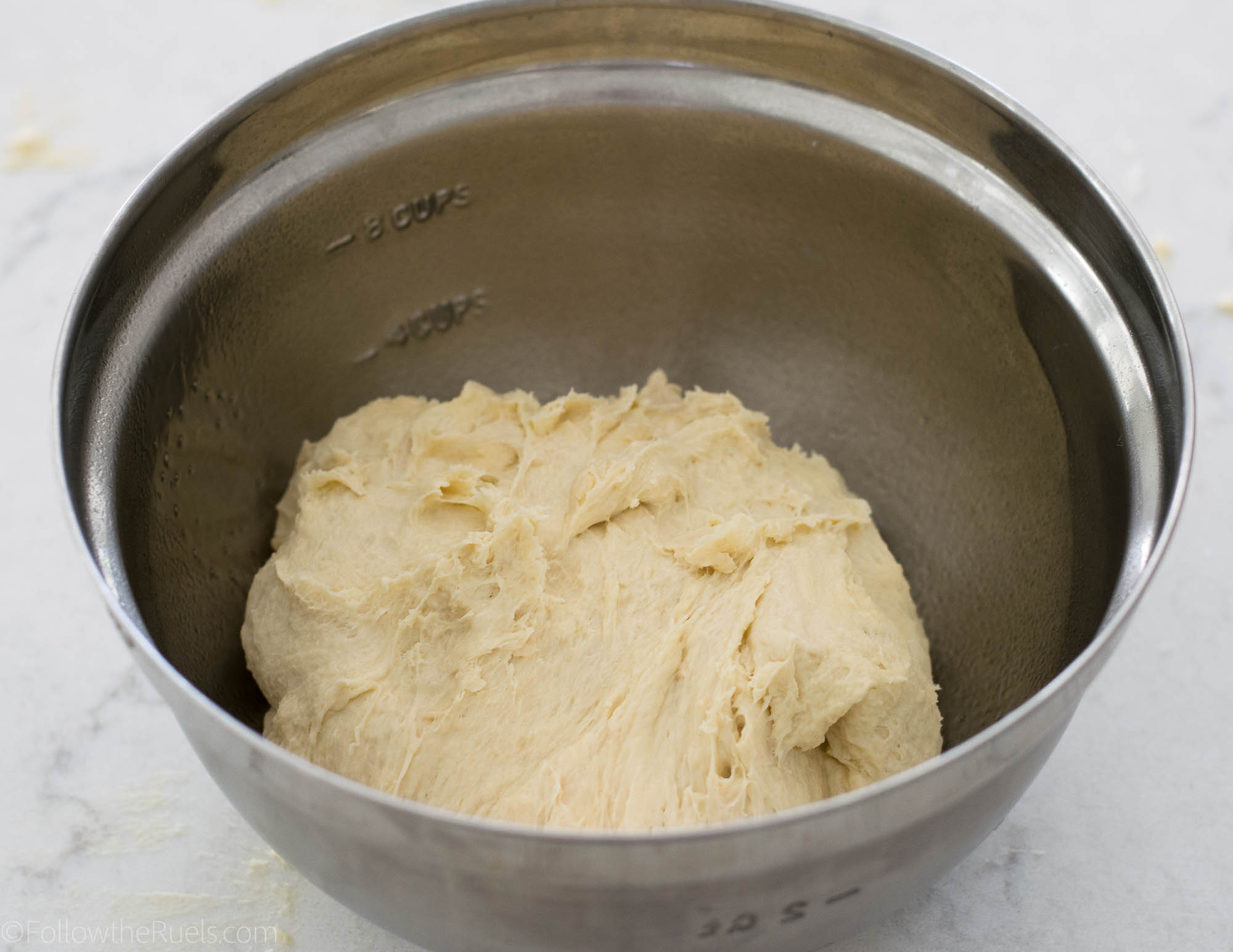 Once it's been kneaded for about 5 minutes, form it into a ball and place it in a greased bowl. Cover with a dish towel or plastic wrap and let rise until doubled in size.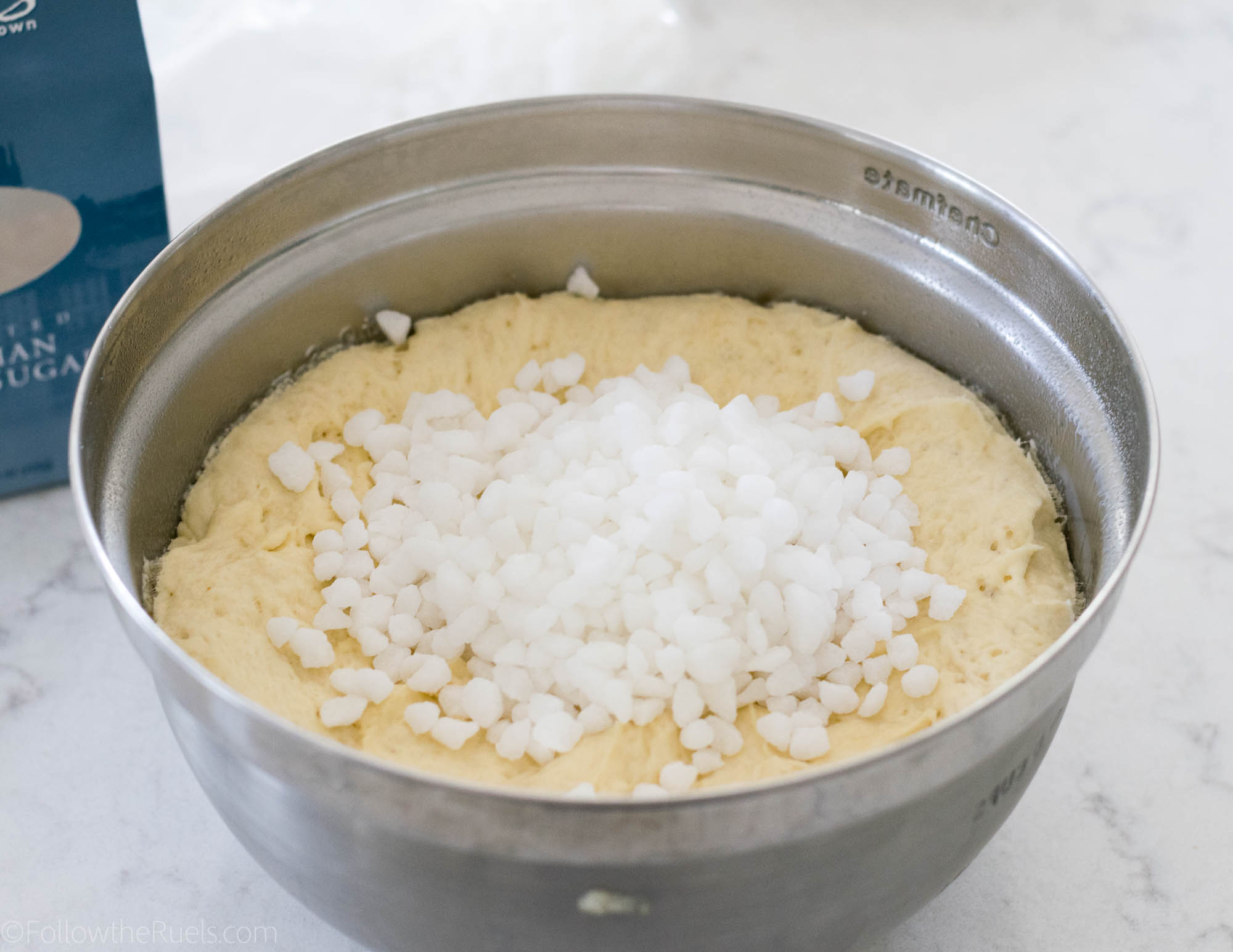 Once the dough has proofed, mix in the pearl sugar until it is completely incorporated.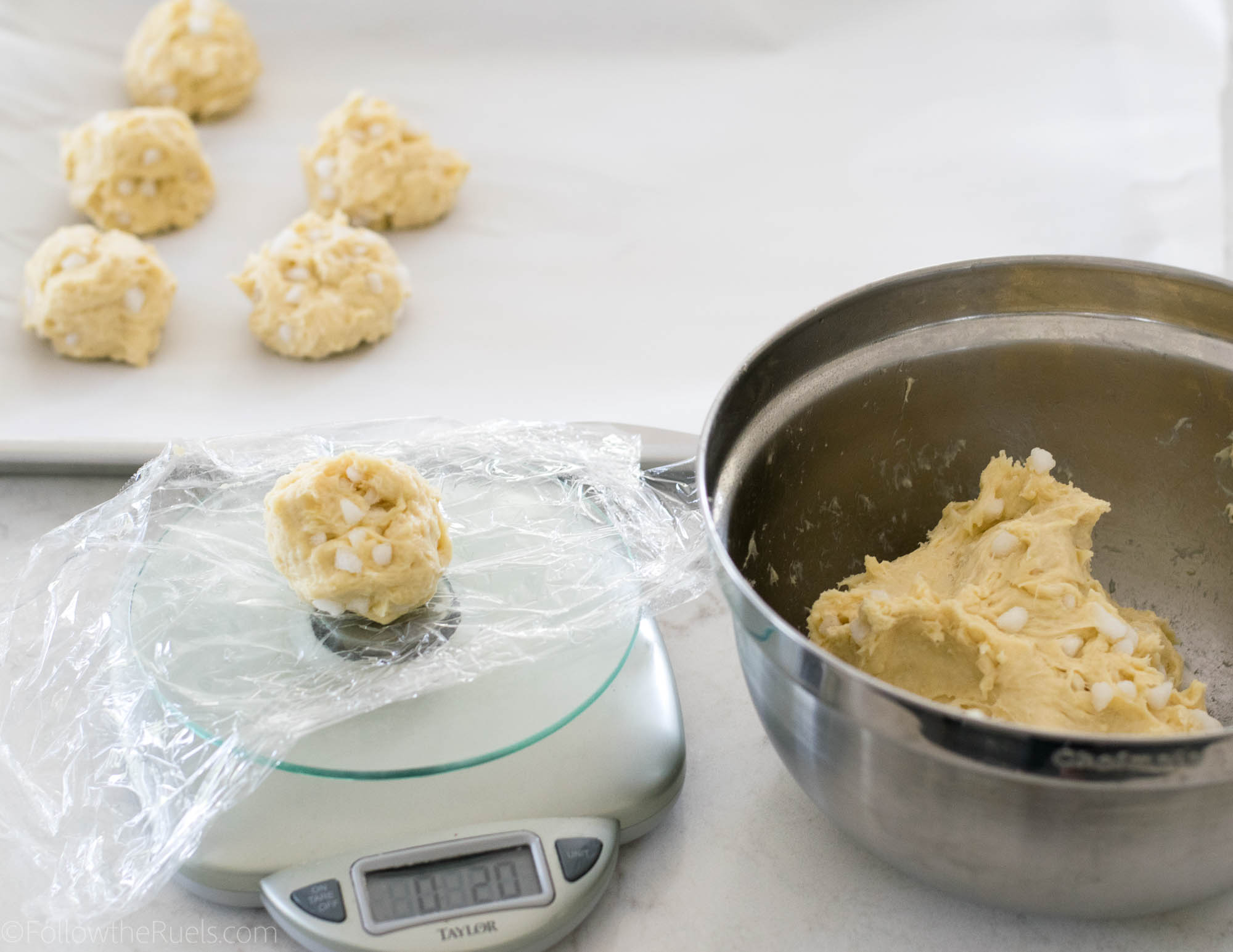 Then form the dough into individual balls of dough. I think that a 2-ounce piece of dough makes the perfect sized waffle.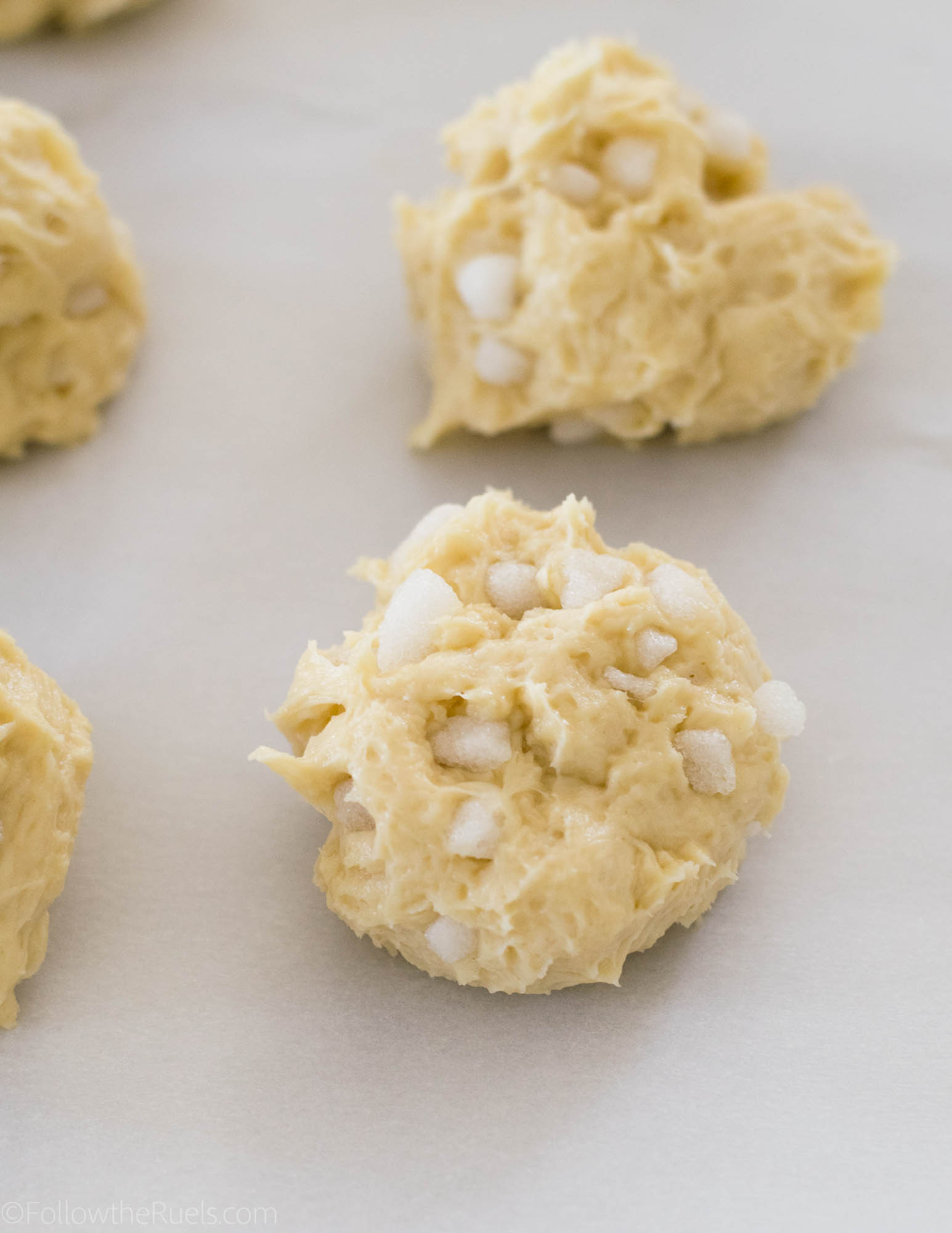 Let the dough rise again for another 15 minutes while the waffle iron heats up.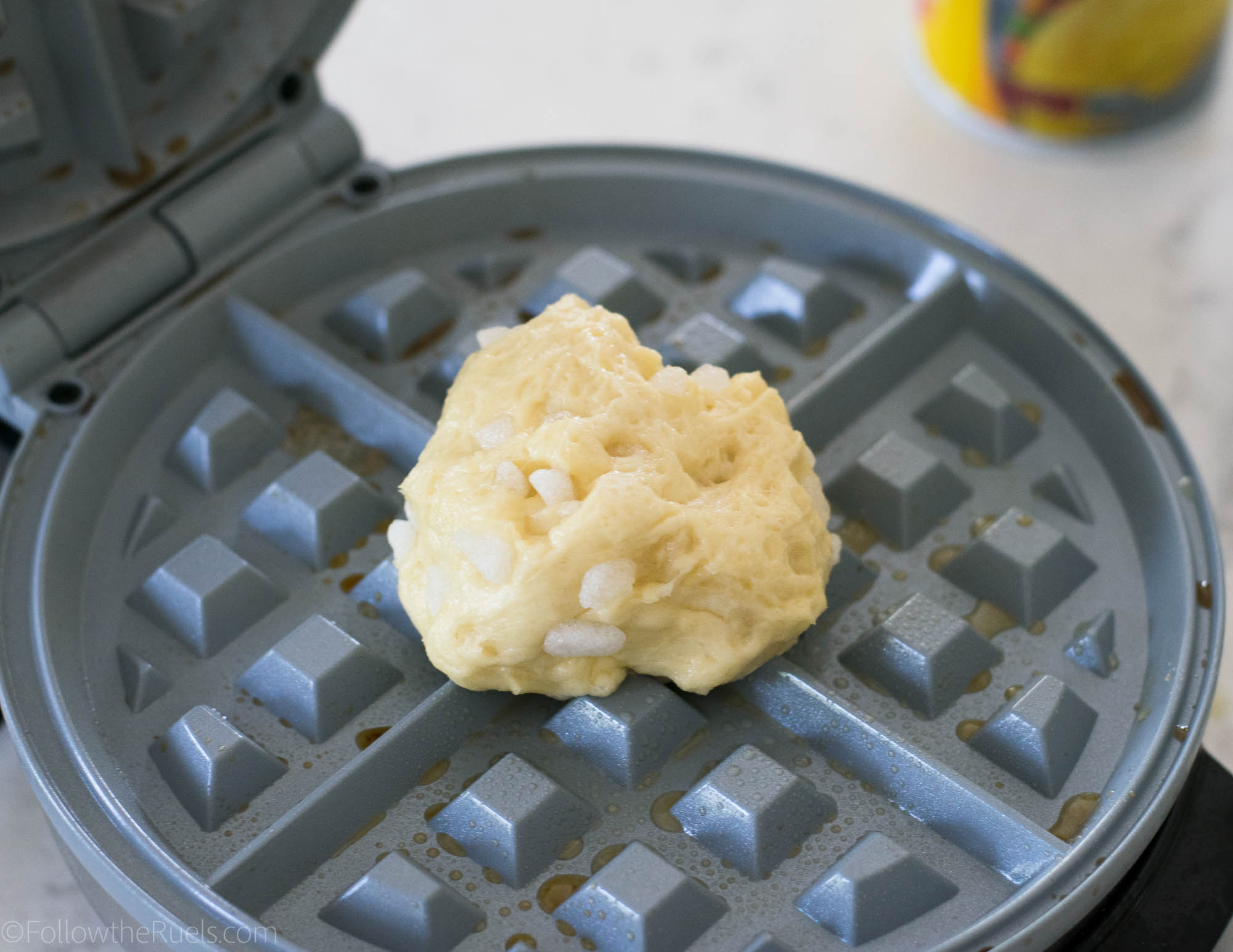 Before each waffle, spray down the waffle iron with a little nonstick cooking spray to ensure the waffle doesn't stick.
Cook for about 5-7 minutes, or until the waffles are golden brown on each side and the sugar on the surface has melted.
These waffles can be made ahead of time and reheated in the oven at 300 degrees. Or you can keep them warm in a 250 degree oven until they are ready to eat.
Because this recipe makes about a dozen waffles, it is the perfect dish to make for an easy brunch! Just set out the waffles with some fruit, berries, and other toppings and you have yourself your very own Belgian waffle bar!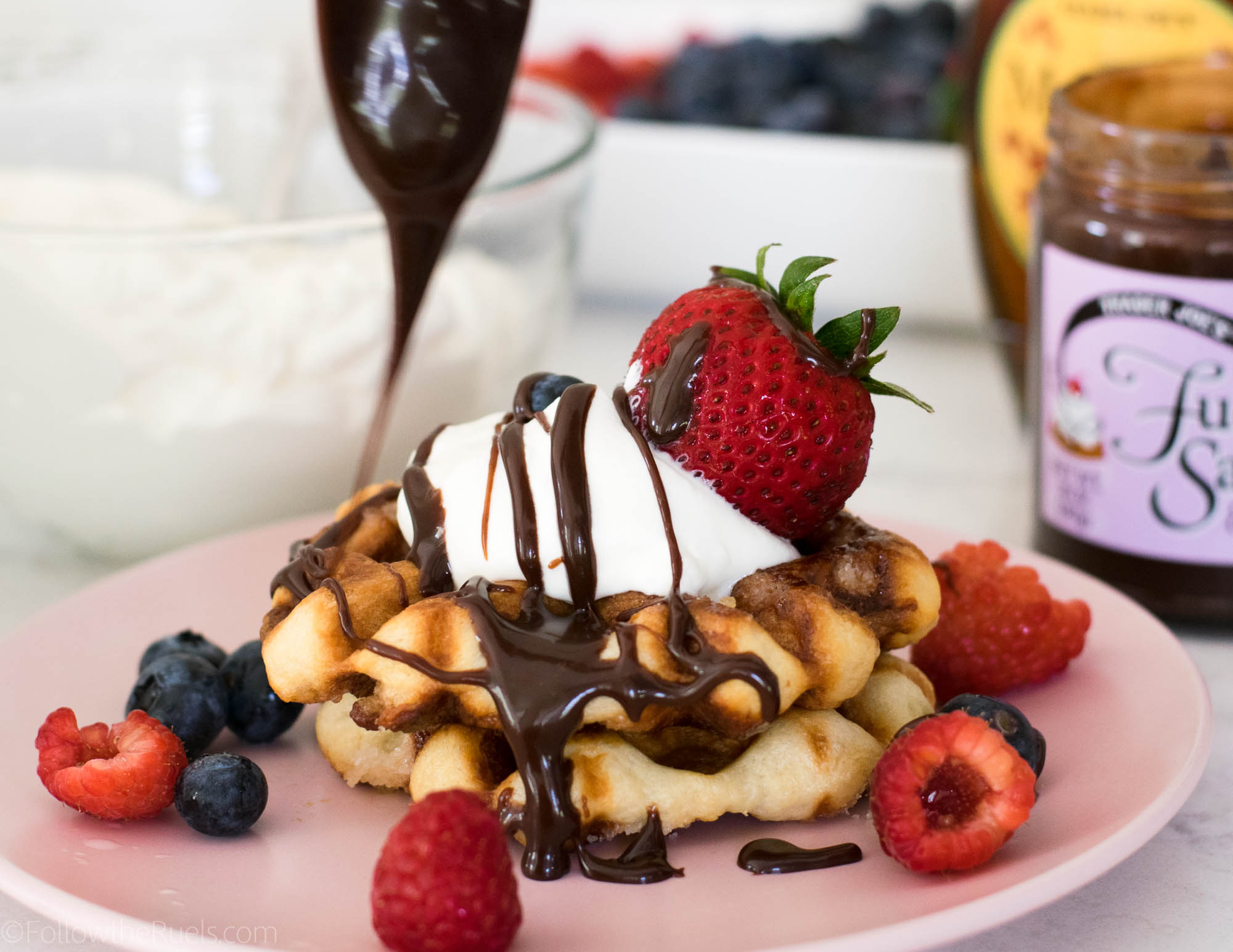 I personally like my waffles with a bit of whipped cream and chocolate sauce.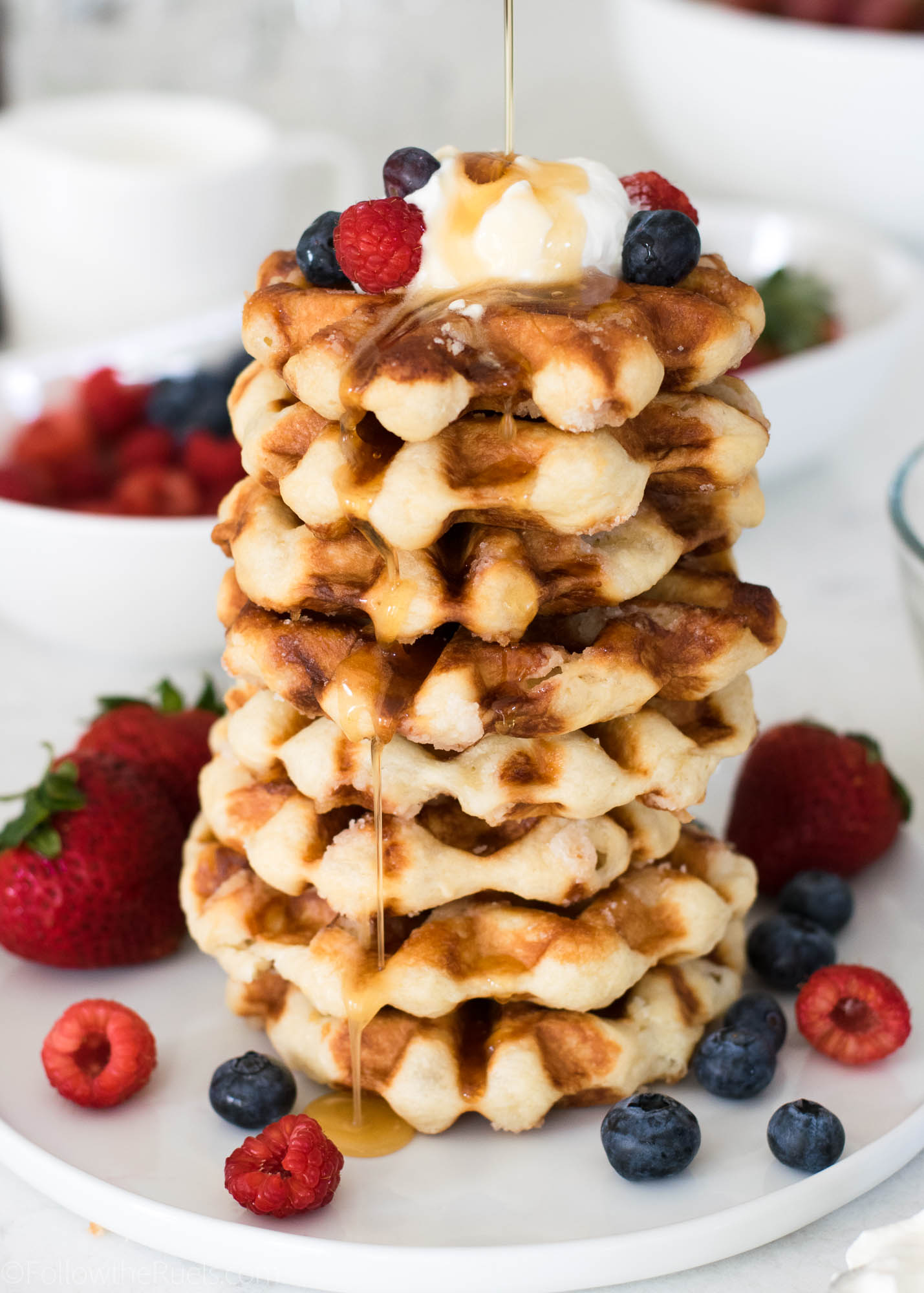 Or you can go with the more traditional butter and maple syrup combination!
Either way, you are in for a treat! These waffles are unlike any other waffle you have had.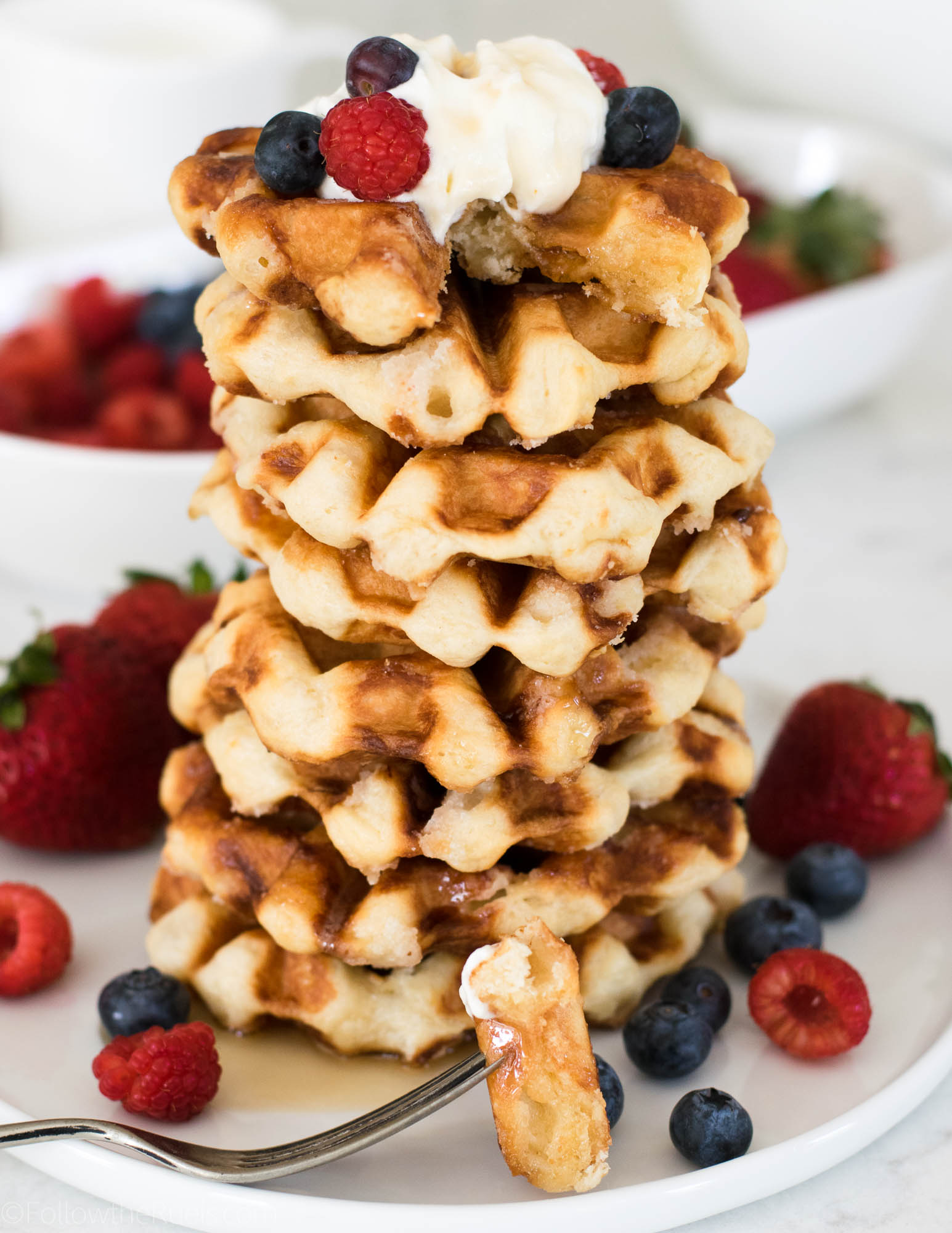 And if you don't feel like serving them for lots of people, they save very easily in the freezer. Just pull one out and defrost it as you like! It makes for a very easy and decadent breakfast (or dessert)!
Supplies and Recipe
[show_shopthepost_widget id="3129815″]
[yumprint-recipe id='176′]