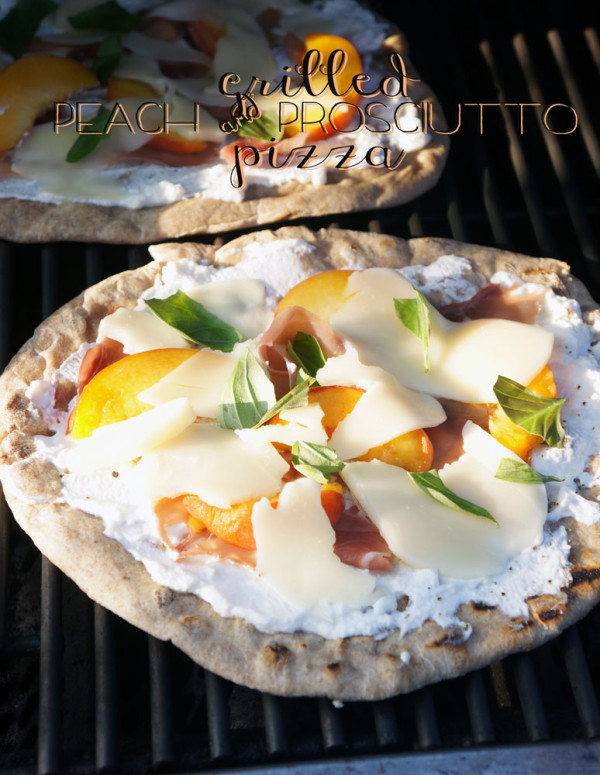 There are a few things to me that are quintessential to summer. 2 of them are grilling out and peaches.
To kick off my "summer vacation" (the week off I had between jobs), my husband combined those two things with our favorite Friday meal, pizza, to create the grilled peach and prosciutto pizza.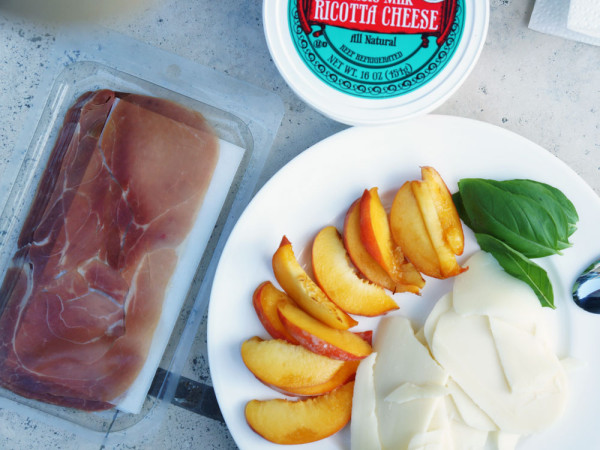 I have to admit, we had never grilled pizza before. So what follows are some guidelines that we should have followed, not exactly what we did do.
We started with some gorgeous and juicy peaches from the previous weekends farmers market haul, prosciutto, mozzarella, basil, and ricotta. I would also highly recommend mixing in some garlic into the ricotta and drizzling balsamic on top. While the pizza was delicious, those two things would have added some more depth of flavor.
The first thing we did was grilled off the pizza dough. We placed the dough right on the grill over in direct heat. What we should have done was heat up the grill with the cover down until the thermometer read 400 degrees. While the grill is heating up, you can prep the dough and all the other ingredients, then once its hot toss the dough on there and cook on each side for a few minutes.
Once the dough was a bit crispy and more crust like, I removed them from the grill and started layering on the ingredients, starting with the ricotta, the prosciutto, peaches, cheese, and then the basil.
We put the pizzas back on the grill over indirect heat and closed the top to let them cook for another couple minutes until the cheese got nice and bubbly.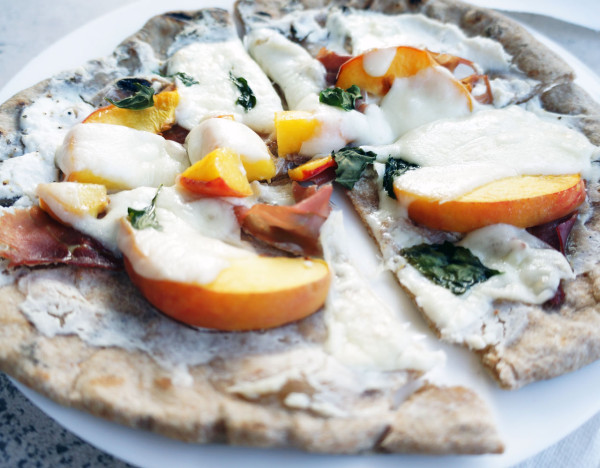 Grilling pizza really isn't all too different from cooking them in the oven. I really enjoyed the extra flavor that we got from the direct fire. There is something about that charred flavor from the grilling and the sweetness from the peaches that make this the perfect summer meal.
Do you grill pizzas? What are some of your favorite flavors?
[yumprint-recipe id='2′]