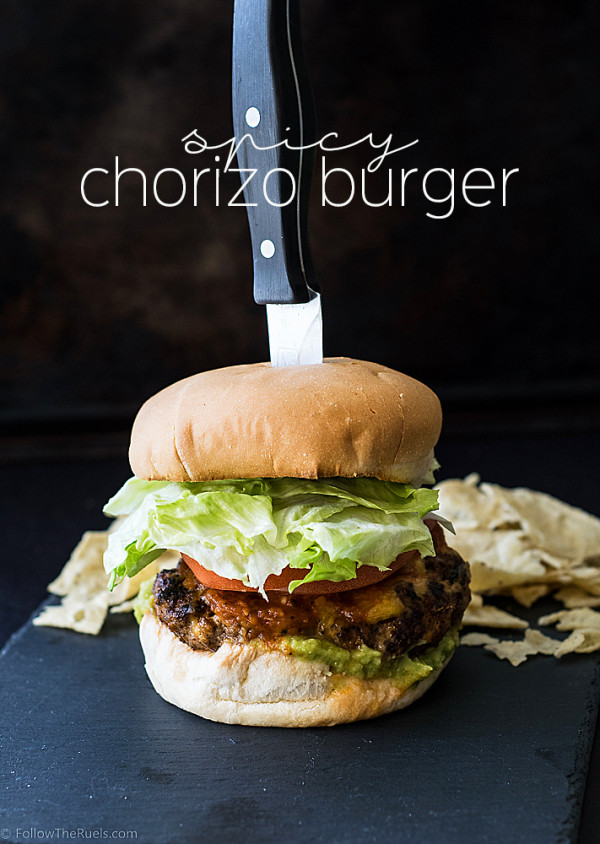 I don't know about you, but I watch a lot of Food Network. I know, you are shocked. For me, it's just so easy to sit back, watch people make delicious food, and get inspired. Which is exactly how this chorizo burger came about.
This burger was 100% inspired by a Diner's Drive-Ins and Dives episode my husband and I were watching last weekend. The episode featured a English-owned restaurant that made a delicious looking chorizo burger. How could an Englishman get a Chorizo burger wrong (sarcasm implied). But of course Guy made it sound like it was the best thing he ever ate. And it really did look good, so my husband and I set about making our own.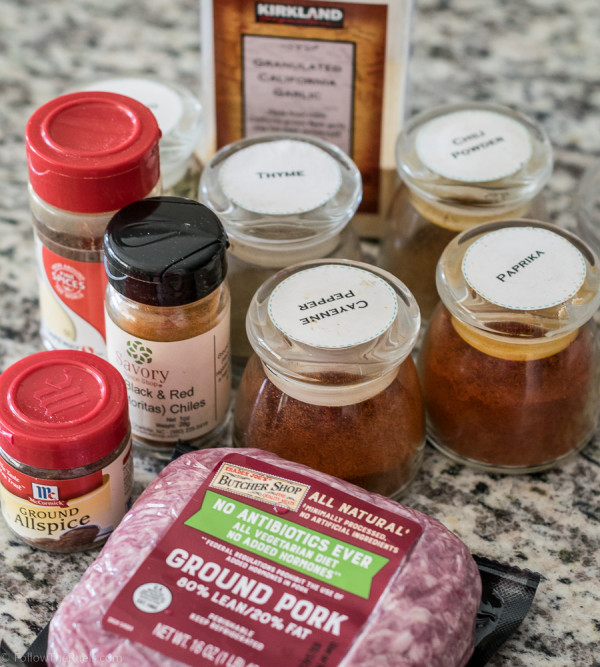 My original intention was to buy pre-made chorizo and just mix that in with ground beef. Turns out, here in North Carolina, chorizo isn't that easy to find. It also turns out that it's not that hard to make assuming you have a well stocked spice rack. To make the chorizo, you just mix up ground pork with about a hundred different spices, sugar, and a bit of vinegar.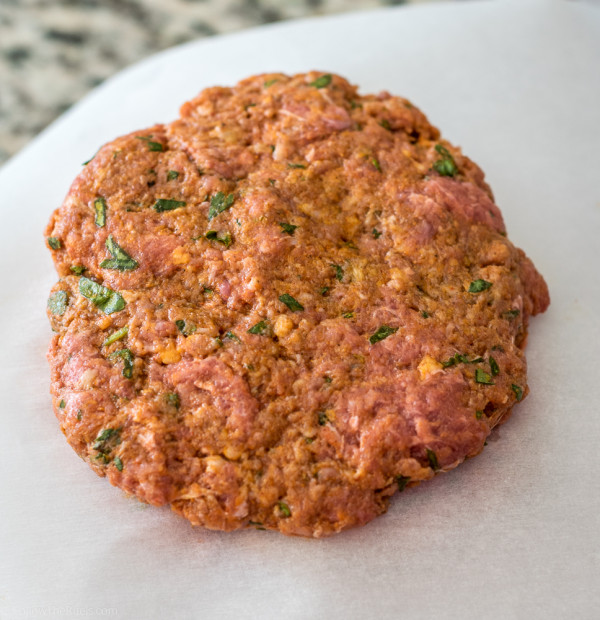 Once the chorizo is made, the rest it pretty much like making a regular-ol hamburger. I just mixed the chorizo in with some ground beef and cilantro (just like the DDD recipe) and formed that mixture into patties. In the picture above, you can sort of see the marbling of the pink beef with the orange-tinted pork.
To cook the burgers, I seared them on both sides, then covered them and cooked on medium heat until they got to 160 degrees. Unfortunately, since they contain pork, you probably aren't going to want anything less then well done.
But what's is so great about this burger, besides that flavor, is that the pork really makes the burger extra moist and flavorful. The lady a Trader Joe's told me that it was her husband's secret to a juicy hamburger.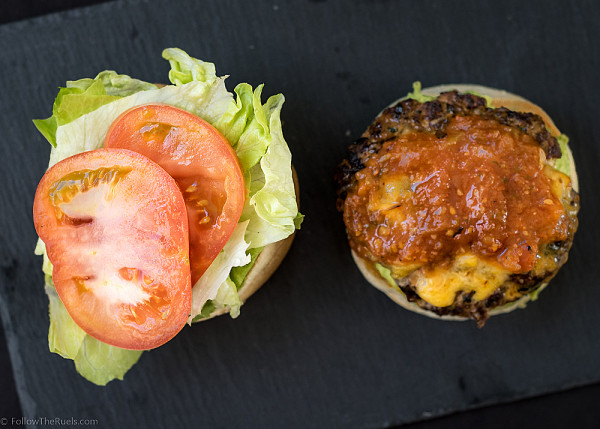 I topped this spicy burger off with cheese (for my husband, at least) to help balance out all that heat from the chorizo, and I stacked the burger on a heaping portion of guacamole, doused the top with some salsa, and topped it off with lettuce and tomato.
If you are like me and are avoiding bread and cheese, I can tell you that it is just as good without the cheese and wrapped in lettuce, which is exactly how I ate mine.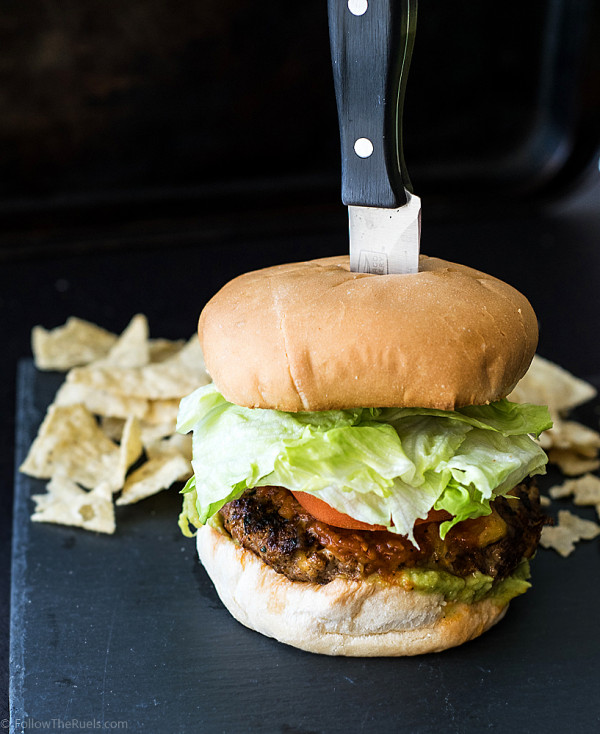 I hope you give this recipe a try, especially over the Summer when you start firing up that grill. It is a whole new spin on the classic burger that is super flavorful and definitely has a kick.
Enjoy!
[amd-yrecipe-recipe:5]