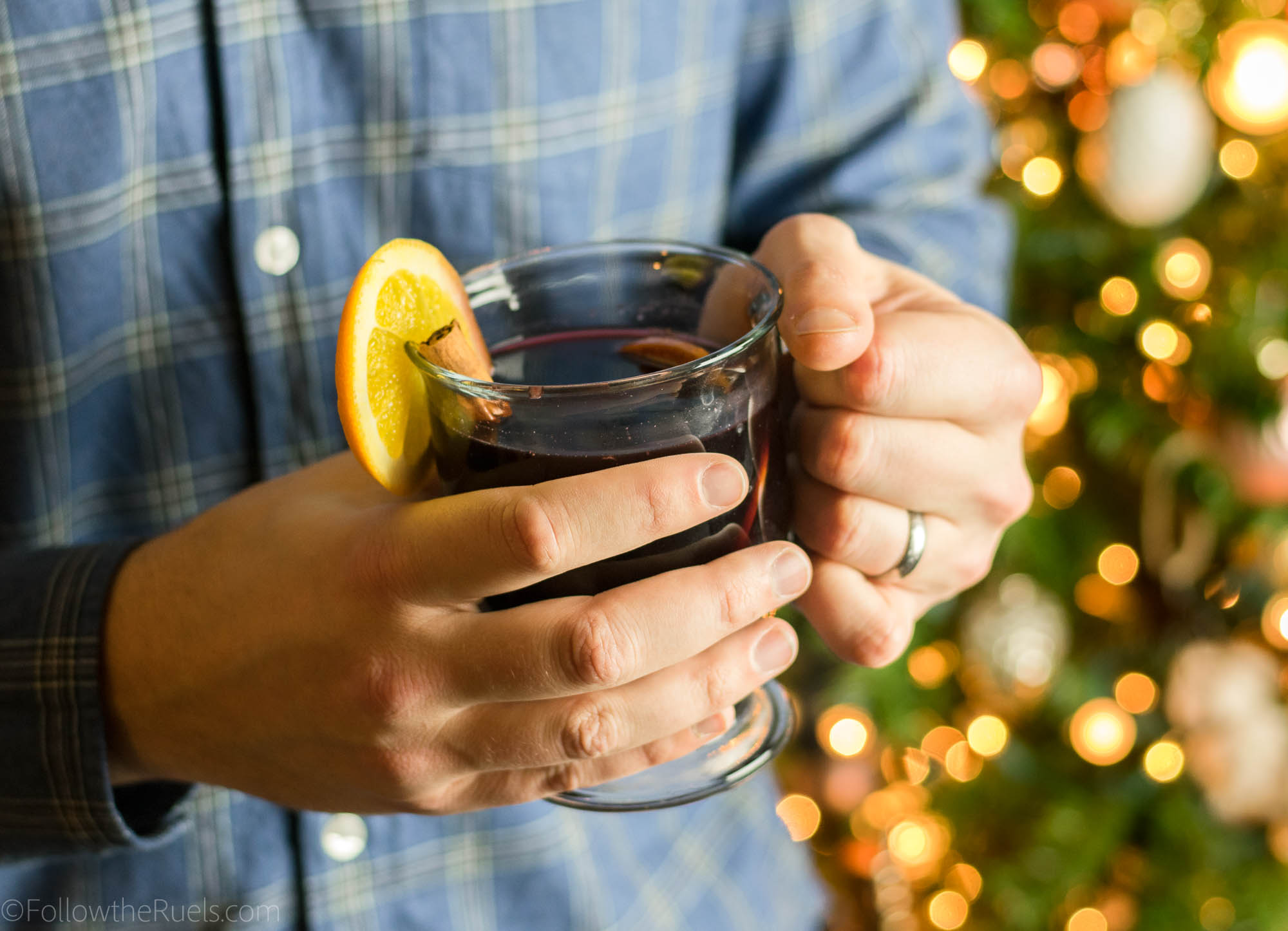 Christmas is just a few short hours away, which means that hopefully, you have done all of your holiday shopping, you have your holiday outfit picked out, and you are already enjoying time with your family.
If you answered no to the first two, I am not sure how much I can help with that. But if its spending time with your family you are worried about, I have just the trick: mulled wine!
Mulled wine is the perfect holiday drink for those who are not into eggnog. First of all, it's wine. Who doesn't need a little wine when hanging out with the fam? Also, it's a warm drink which is great for these cold winter days. Lastly, it's actually really easy to make! Of course, that is key when you are running around the day before Christmas trying to tie up any loose ends.
Mulled wine gets its flavor from oranges and some classic Christmas spices. Mainly, clove, cinnamon, and cardamom.
First, bring water, sugar, and the orange peel to a boil to get all those flavors out of the orange zest. Then add the spices. Hopefully, you already have some whole spices on hand (if not, you may need to make a quick trip to the store). Let the spices get all cozy with the orange zest, then turn down the heat before adding in the wine.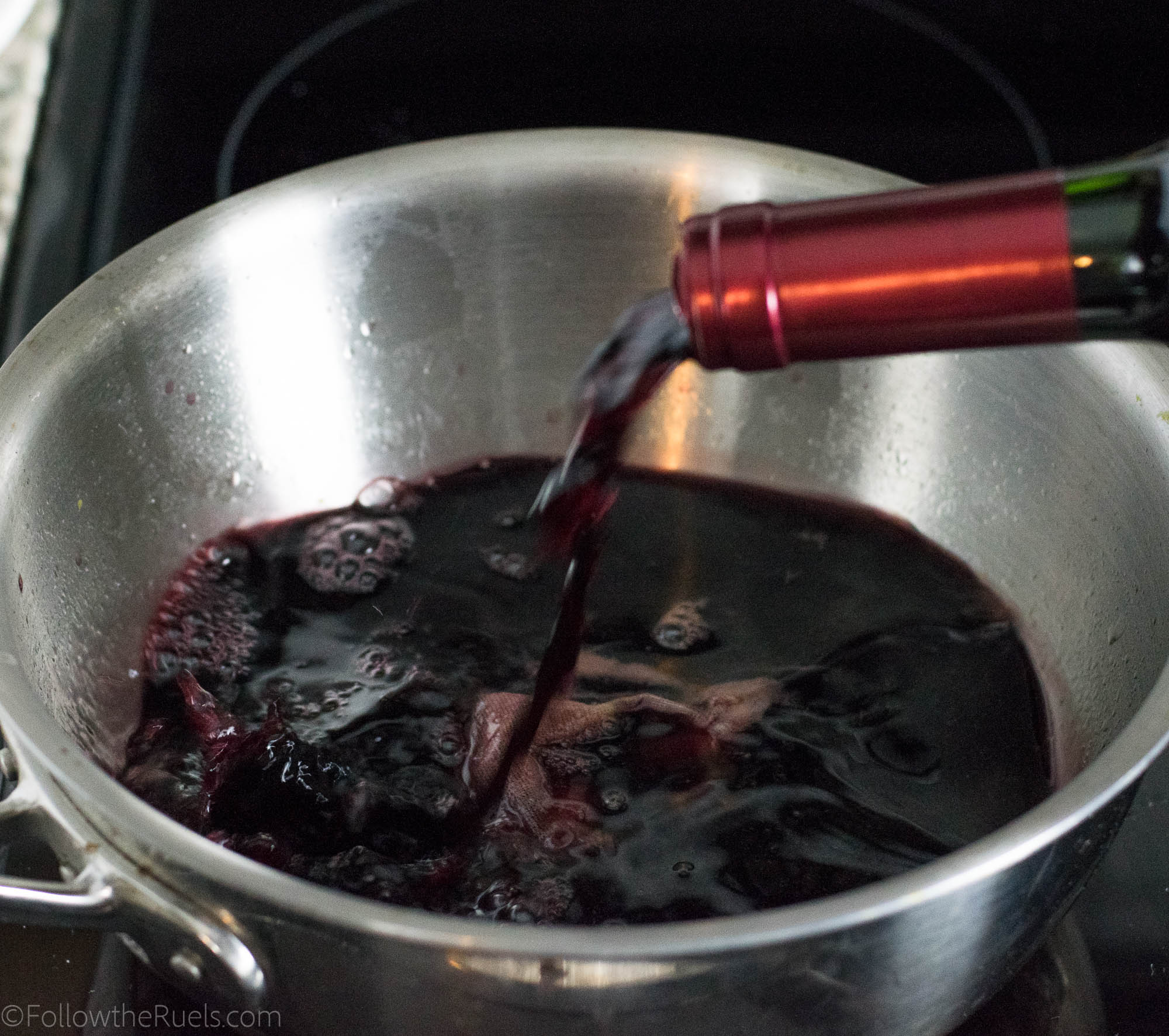 It is very important that you don't boil the wine.
I repeat, DON'T BOIL THE WINE!
If you boil the wine, all of the alcohol will cook out of the wine, which is the opposite of what you want to happen.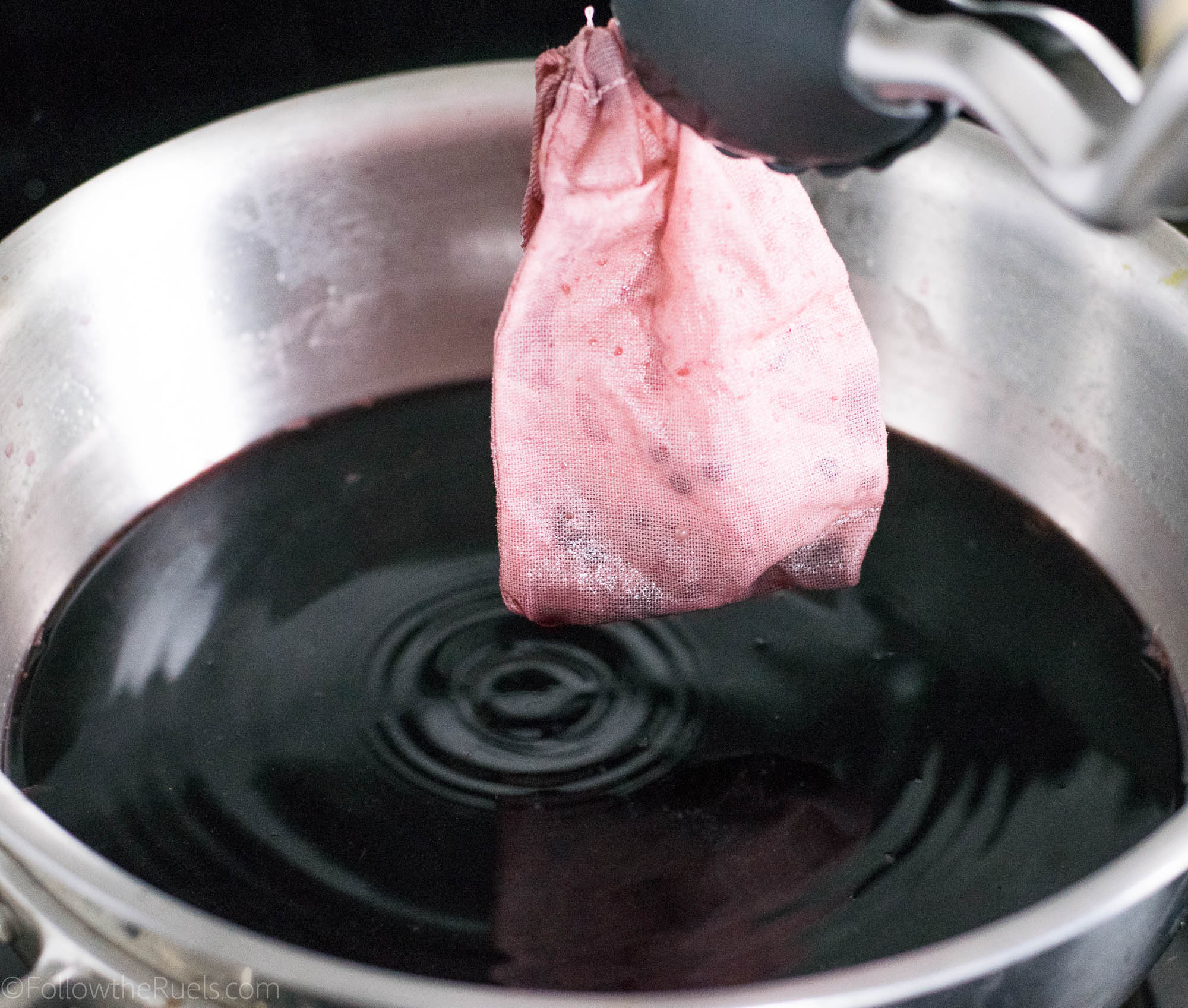 After about 15 minutes, remove the spices from the wine. Now it's ready to serve.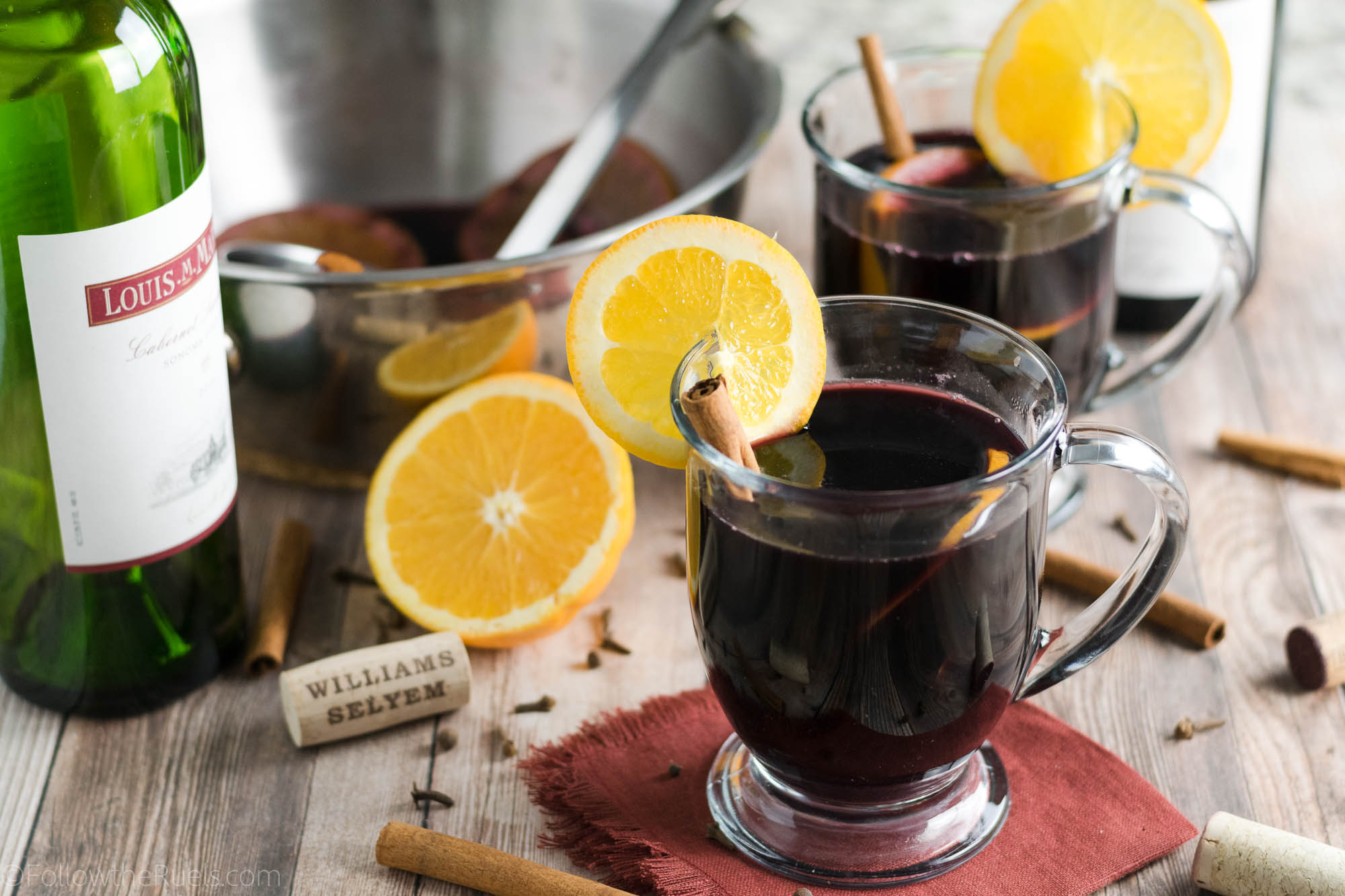 I like to add some orange slices to the wine to add a little more orange flavor.
For those who haven't had mulled wine before, it reminds me a lot of sangria with a little extra spice. It delicious, trust me.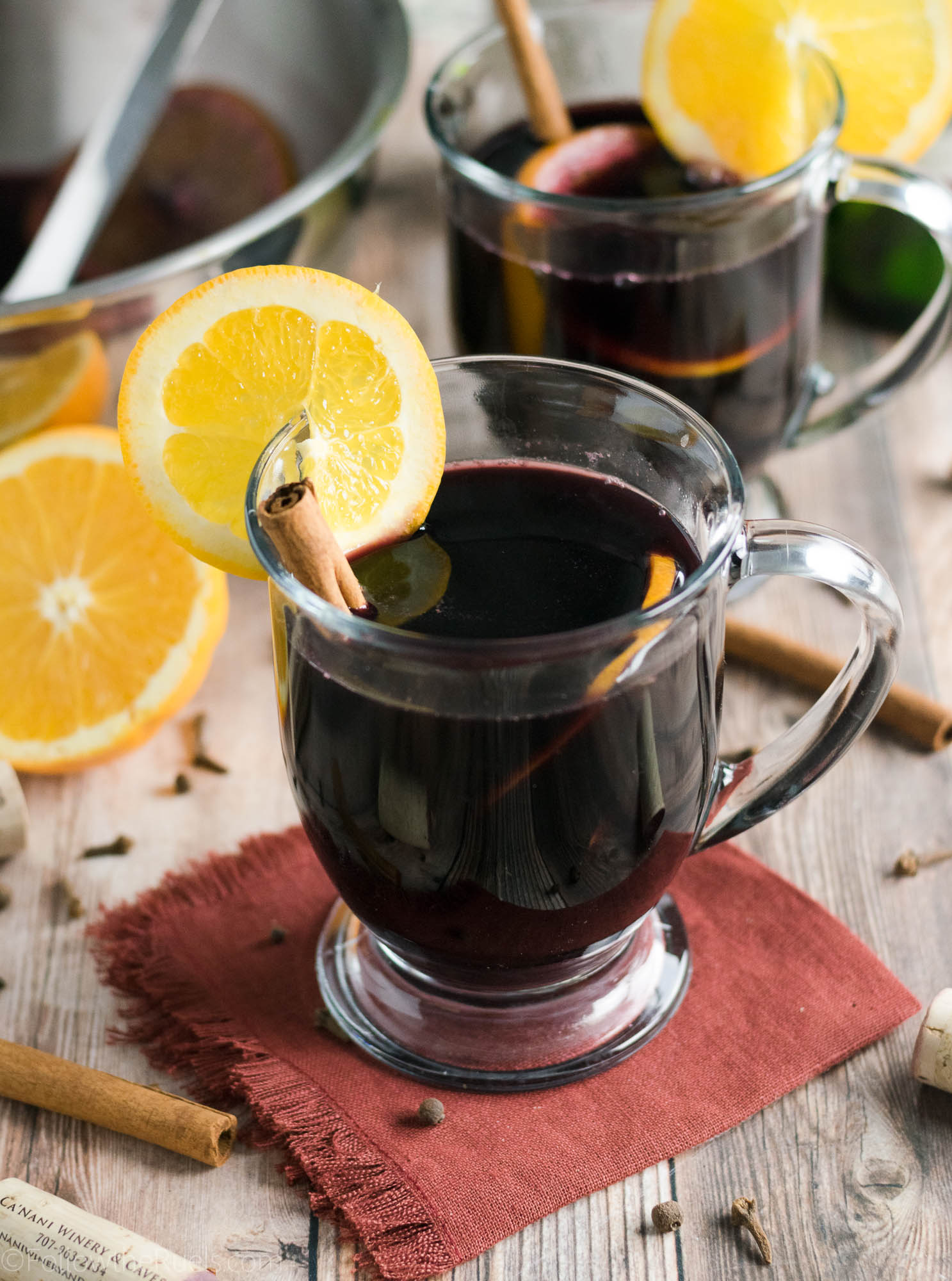 And it's perfect for holiday parties, family gatherings, or when you can't decide between a warm drink and wine. With mulled wine, you can have both!
[yumprint-recipe id='153′]