If you thought January first marked the end of the gift giving season, think again. We have Valentines Day right around the corner. Then Mother's Day and Father's Day right after that. And what about all those friends getting married, buying a new home, having babies? There's a lot of gift giving left, my friends.
My favorite kinds of gifts to give, especially as wedding gifts or to celebrate a new baby, are those that are personal and show the person how much they mean to me. Something that they couldn't get just anywhere.
Lately, I've had a lot of friends have babies and my favorite thing to give the new mom is a beautiful necklace that holds some meaning. Uncommon Goods has a lot of unique, hand made jewelry pieces that would be great for anyone. They also have a lot of other unique gifts to give for any occasion. Here are some of my favorites: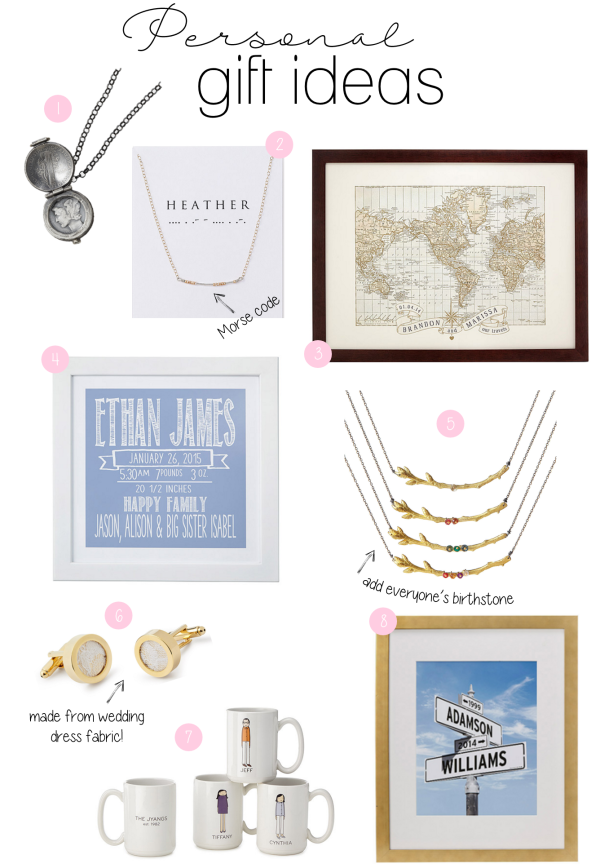 There are so many other amazing personal gifts that would be perfect for your significant other, newlyweds, new parents, or family members at Uncommon Goods. This cutting board would be a great wedding shower gift. This necklace looks like initials carved into a tree and would be perfect for your girlfriend or wife. Here is another great birthstone necklace for a mom or grandma. We also have a few friends who have either gotten these custom whiskey barrels to use for their wedding ceremony or to give for the wooden anniversary.
Thanks to Uncommon Goods for sponsoring this post. Words and opinions are my own.