Do you love dry, crumbly cakes? Well then, this cake is not for you. Tres leches cake is one of the most moist and spongy cakes I have ever had.
Tres leches is a classic Southern American cake made by soaking the cake in a mixture of three different milks: evaporated milk, condensed milk, and heavy cream.
But there is actually a forth milk in these cupcakes in the form of the dolce de leche topping, which is essentially a caramel made from sweetened milk. There are lots of ways to make dolce de leche, but my favorite (because it requires little to no babysitting) is the slow-cooker method. You place jars of sweetened condensed milk in a water bath in a slow cooker and let them cook on low for 8 hours. When they come out you have a delicious, caramel sauce.
When I made these tres leches cupcakes, I started with the topping since that would take literally all day. But I went on with my day (in this case, work), and came home to find all the hard work done for me.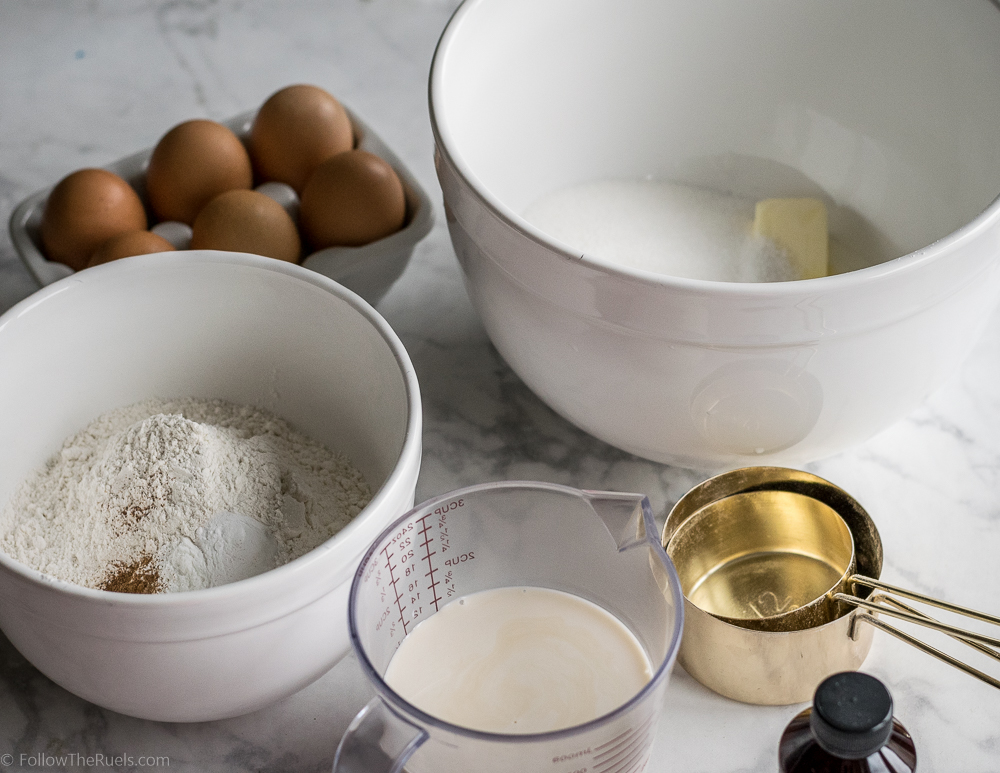 The cupcakes aren't quite so easy, in that you actually have to lift a finger. The recipe is very similar to a yellow cake, but I added a touch of cinnamon and nutmeg for some extra flavor.
Start by creaming together the butter and sugar. Then add the egg yolks in one at a time. Whisk the egg whites up separately until they are nice and fluffy. Alternate mixing in the dry ingredients with the wet ingredients until you have a nice smooth batter. Then fold in the egg whites. This will make sure your cupcakes are nice and airy.
Once the cupcakes have cooked and cooled, whisk together your milks: evaporated milk, condensed milk, and heavy cream. Pour that (carefully) over the tops of your cupcakes.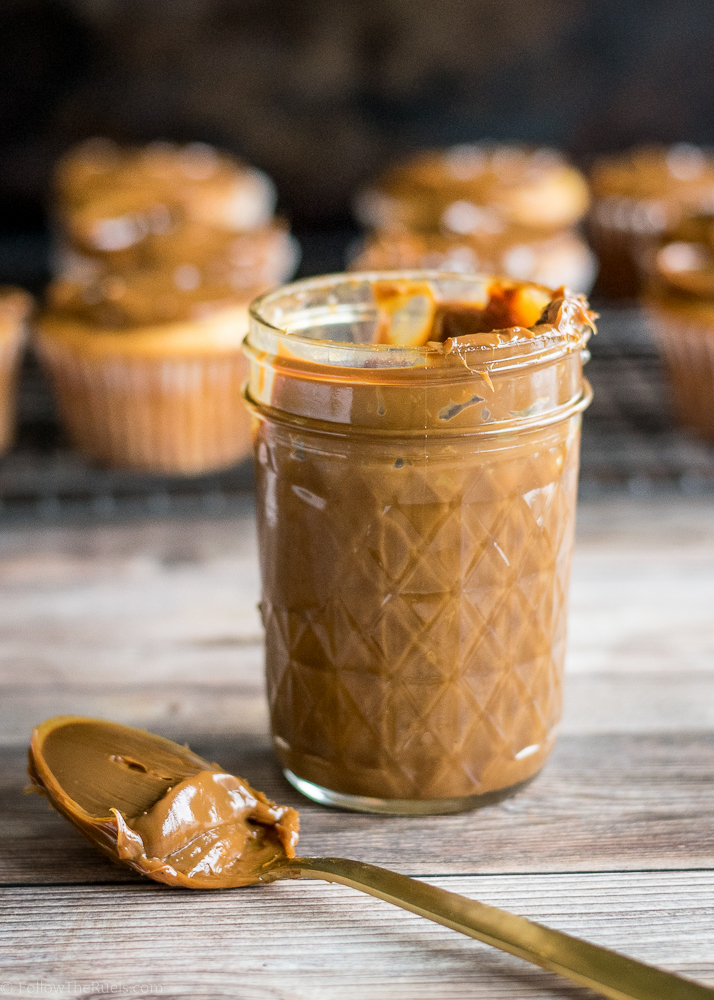 Once your cupcakes have soaked in all that milk you can determine if they need a little more. It may feel like you are adding a lot of the milk, but I promise they will soak it right up.
When they are all milked out, you can top them with the dolce de leche topping. Just slather that stuff on the top. You really can't go overboard with it.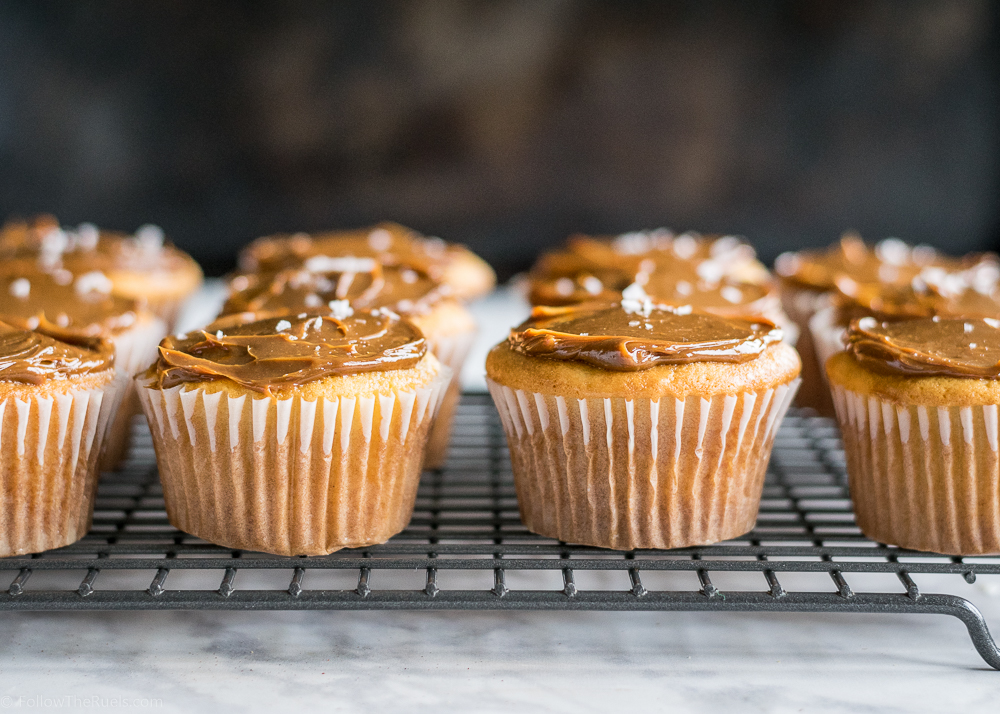 And because caramel needs a little something extra, sprinkle some sea salt on top and thank me later. All that sweetness needs something to balance it out.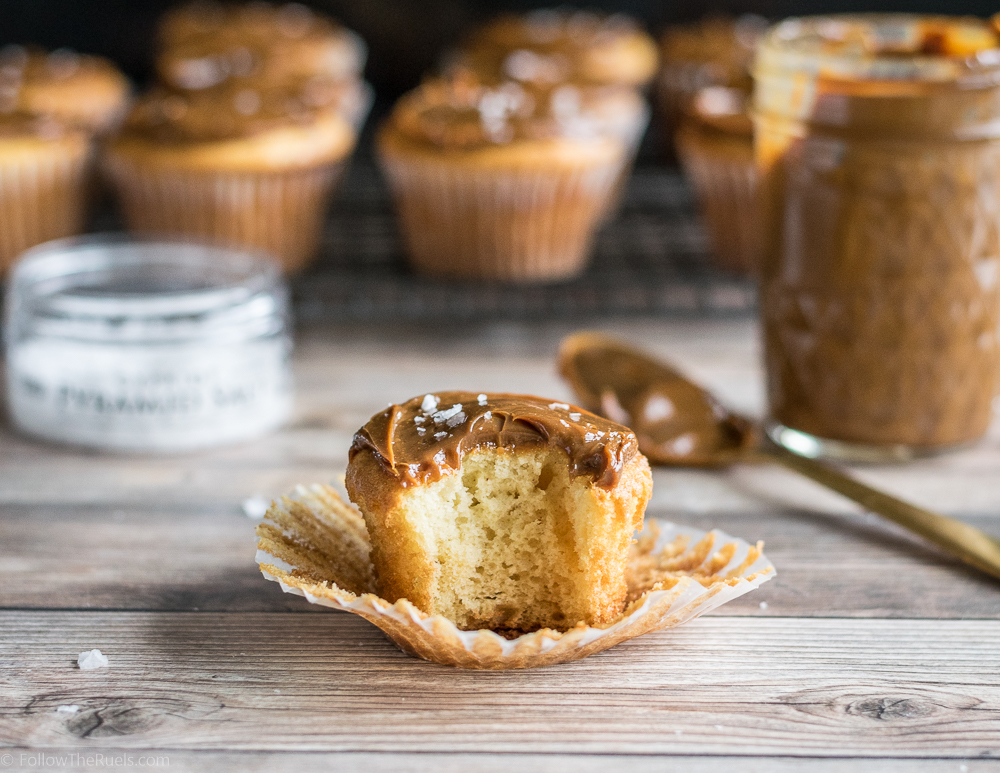 These cupcakes were to. die. for. The cake is super moist but not soggy. It's also nice and light and airy. The dolce de leche is the perfect topping because the cake isn't overly flavorful on it's own. The kiss of sea salt at the very end just puts it over the top. You should probably charge your friends and family $4 a pop for these cupcakes, because the only other place you will find a cupcake this good is in a fancy bakery.
But if cupcakes aren't your thing, you can make this same recipe in square pan and cut out slices. There is truly no wrong way to eat tres leches cake.
[amd-yrecipe-recipe:161]