It's that time of the year. That time when Pumpkin Spice takes over the world. Frankly, its a little early for pumpkin spiced anything for me, but if it makes Fall come faster, then I will play along.
I'm kicking off this pumpkin season with these pumpkin bars. They were inspired by a Williams Sonoma Instagram post. I was hoping to find the recipe on their website, sadly the post was just promoting their pumpkin bar mix. Boo! So instead of giving up, I decided to reverse engineer the recipe from the ingredients in the mix. Which wasn't as easy as I had hoped. Sure, it gave me the ingredient list, but not the measurements. Turns out, that's kind of important.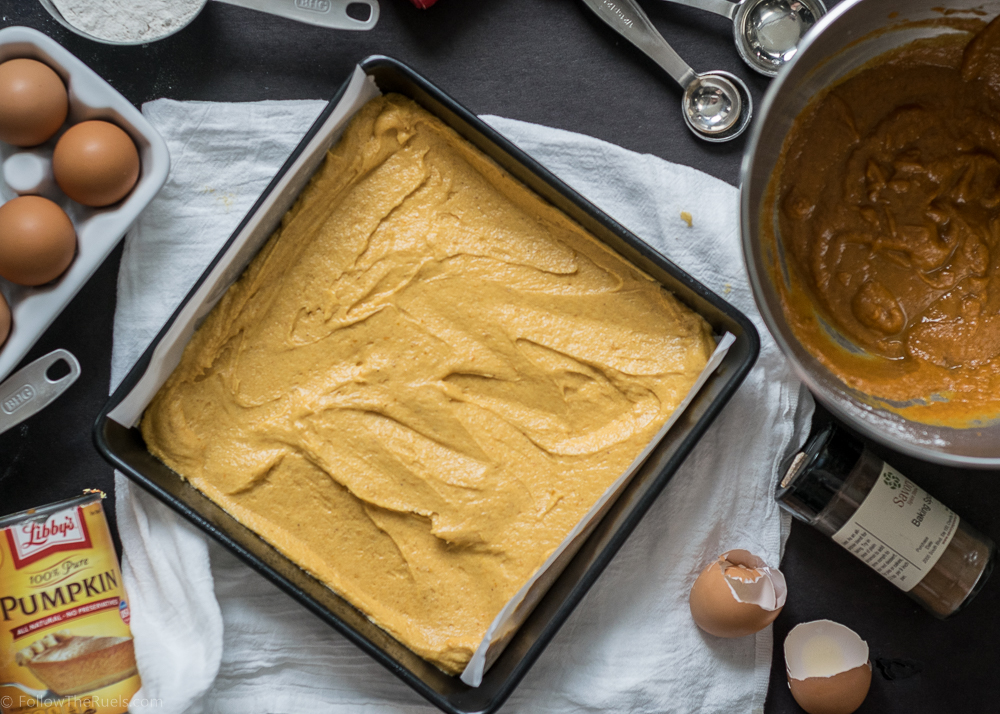 After some trial and error, I think I came up with a pretty great pumpkin bar. It wasn't exactly what I expected, but it't like the perfect combination of pumpkin cake and pumpkin pie. Soft on the bottom, gooey on top.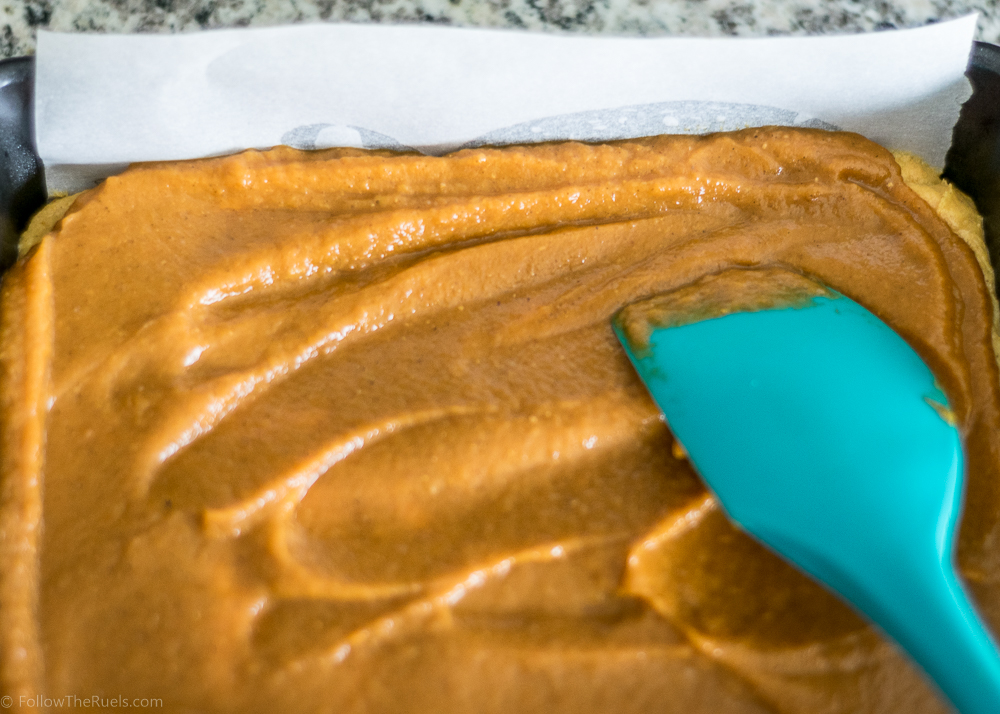 The great thing about this recipe is that, while it is two layers, it is all baked at once. Also, it using a whole can of pumpkin puree. I don't know about you but I hate it when I use a can of anything, only to have part of it left over.
It's the little things in life.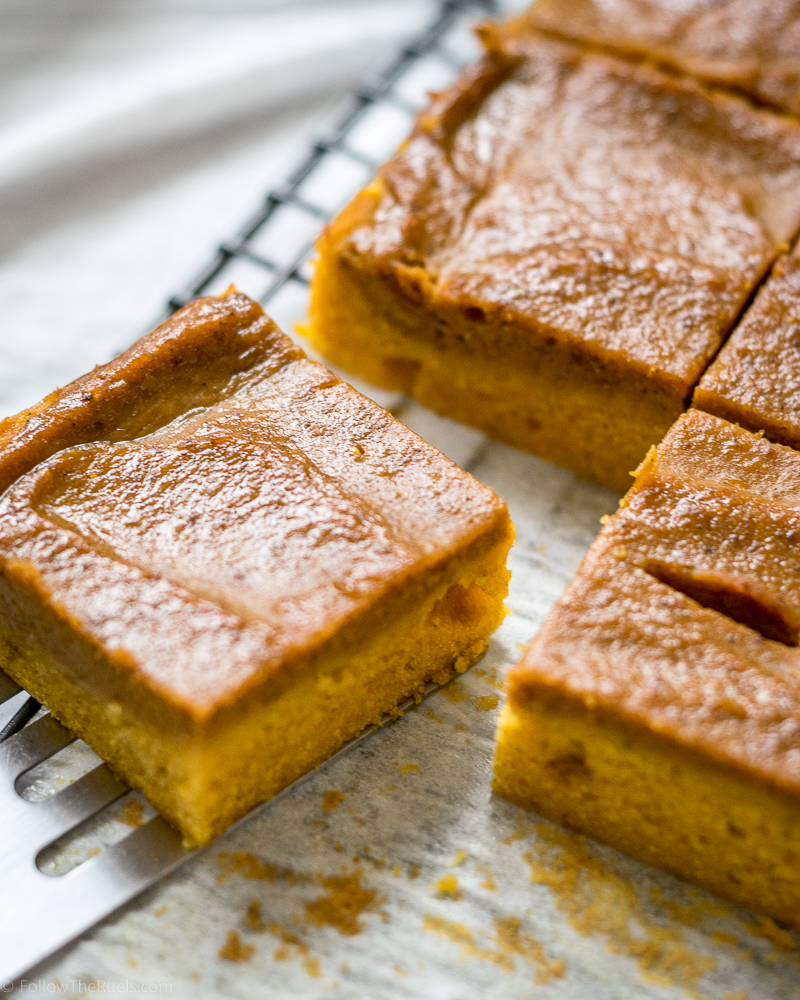 I was actually a little disappointed when I first cut into them. I was aiming for a thicker, dryer bottom layer so that it was almost the crust to the pumpkin pie-like topping. But in the end, the bottom layer was a rich pumpkin cake, almost a pound cake, with a creamy pumpkin layer on top. After one bite, I was converted. Like I said above, it turned out to be the best of both a pumpkin cake and pumpkin pie.
To be sure, I brought them to Small Group to taste test. The verdict, two thumbs up! I love that my Small Group has basically become my recipe test group.
PIN NOW, MAKE LATER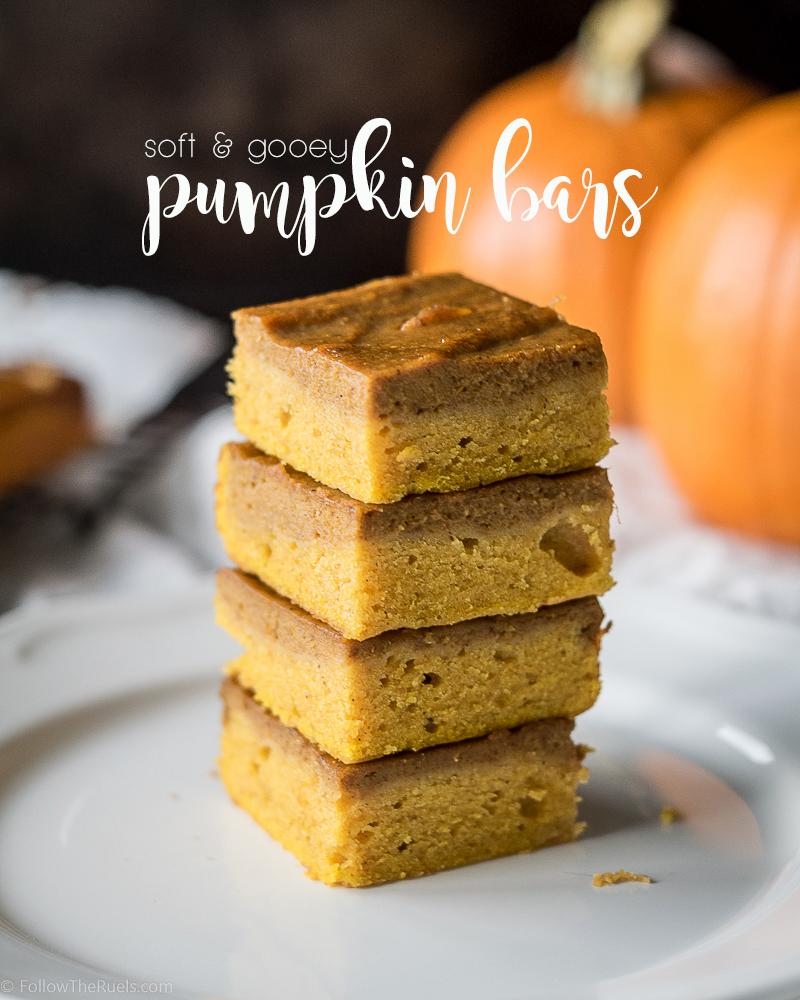 [amd-yrecipe-recipe:78]