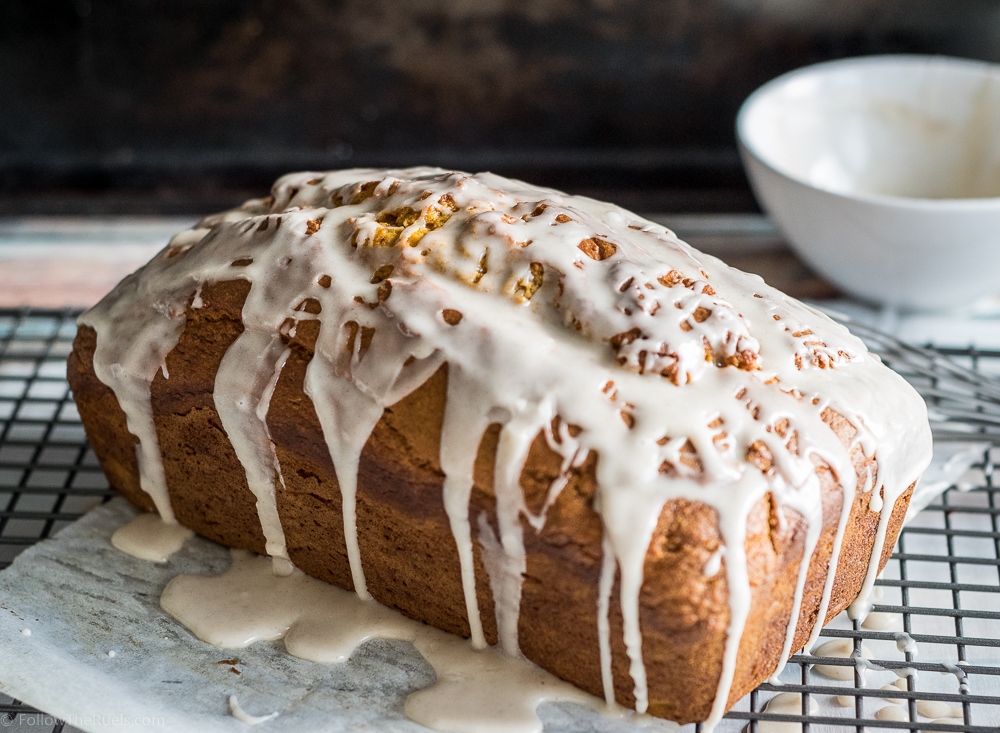 I started a new job on Monday. While I am still at the same company, I am in a whole new department on an entirely different floor. While I am excited about this new job, it was really hard to leave all my friends in my old department. I would like to say that my coworkers were sad to see me go, too, but I think they are really going to miss all the baked goods I bring in. Actually, I don't have to assume…many people down right told me that they expected me to still drop off cookies and muffins.
So on my last day in the group, I decided to wake up a bit early and make them one last treat – pumpkin bread. And if you are wondering why there are no pictures of the process, it's because this was thrown together before the sun came up.
Whipping up the batter for this quick bread was really easy and, well, quick. But it does take some time to bake. Which was fine for me. I put it in the oven then I went on upstairs and got ready for work. It actually worked out really well. It also helped that since it was my last day in the job, I wasn't too worried about being late.
But because of the time crunch, I didn't really have a chance to test this out before I brought it into the office. Sure, I licked the bowl and the batter was delish, but of course things could have changed in the oven. Once it was dropped off in the break room, I waited for someone else to cut in so that I could finally steal a bit. Fortunately, it was good….it was really good. That pumpkin bread was gone within the hour.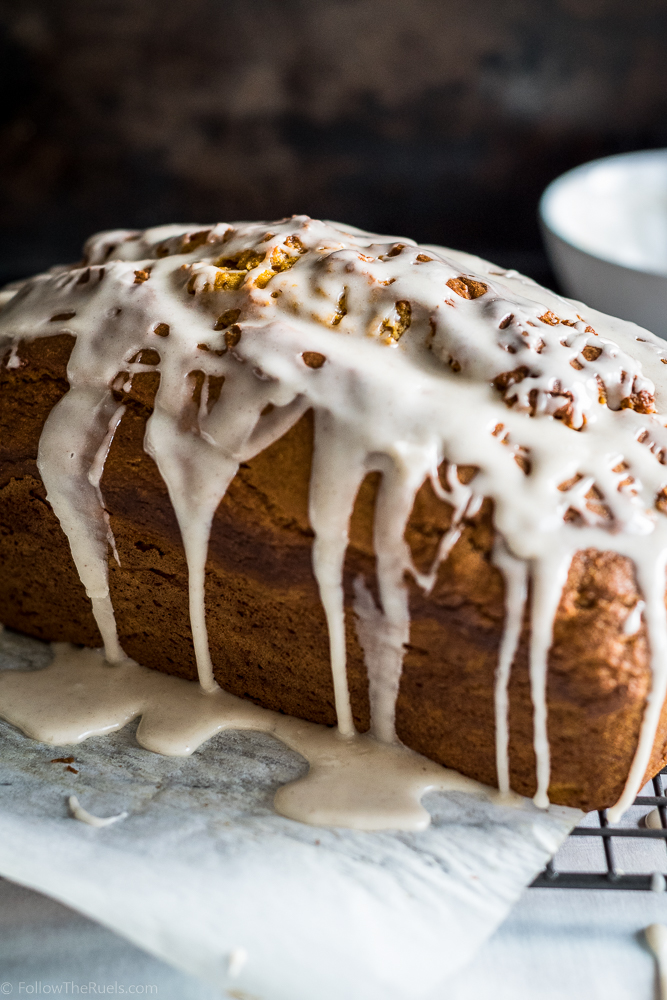 I'm going to miss my old coworkers. They were such good recipe taste testers and barometers, and they didn't even know it! I always knew I had a good recipe if the food was I brought was gone by lunch or someone asked for the recipe. I guess I will have to keep dropping off some baked goods for them.
PIN NOW, MAKE LATER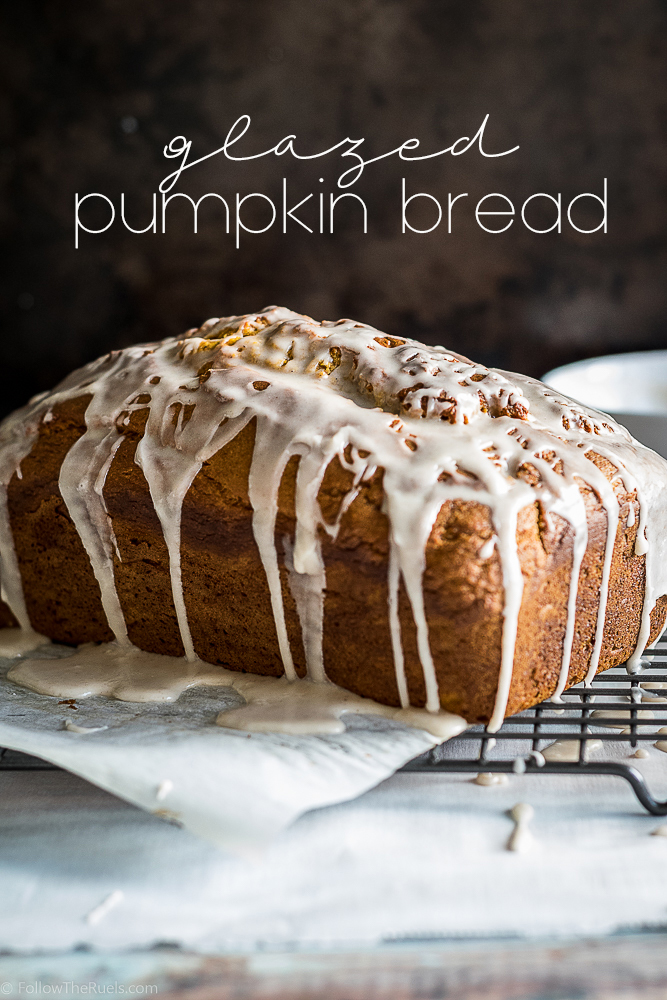 [amd-yrecipe-recipe:83]