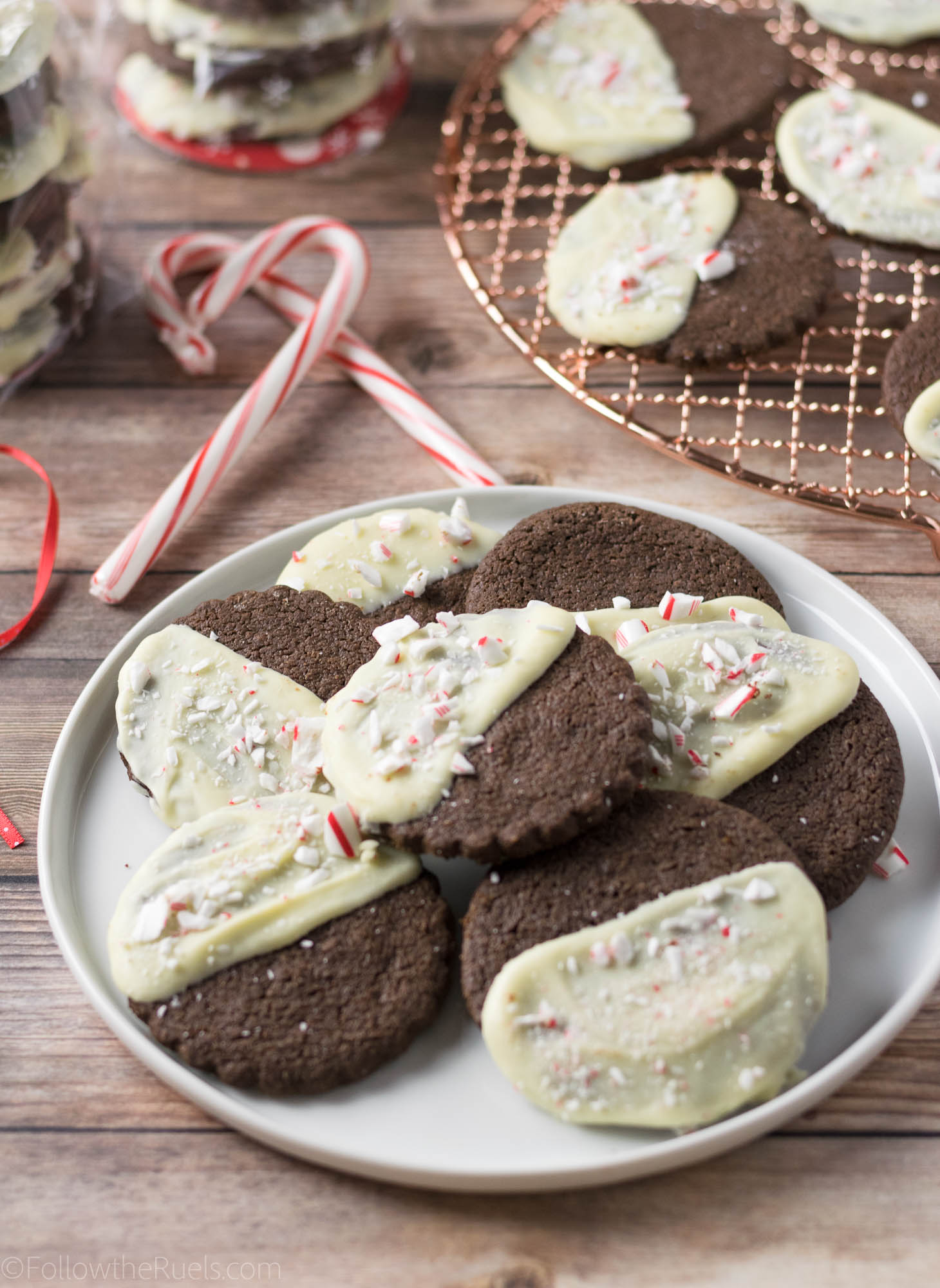 How many versions of peppermint bark are there? Tons, I bet. I think I have made half of them, myself. It's a holiday staple!
But there can always be more, right? So I thought I would add this cookie version of peppermint bark into the mix. (Although, I'm sure someone else has already thought of this, so it's just new to me.
What I like about these peppermint bark chocolate Shortbread cookies is that they are, well, cookies. I would pick a chocolate cookie over a chocolate bar, any day of the week. But for those that need a chocolate fix, there is a nice white chocolate coating.
Speaking of which, for the white chocolate coating of these peppermint bark cookies I just melted down some white chocolate chips and also tossed in a drop or two of peppermint extract to give it even more peppermint flavor.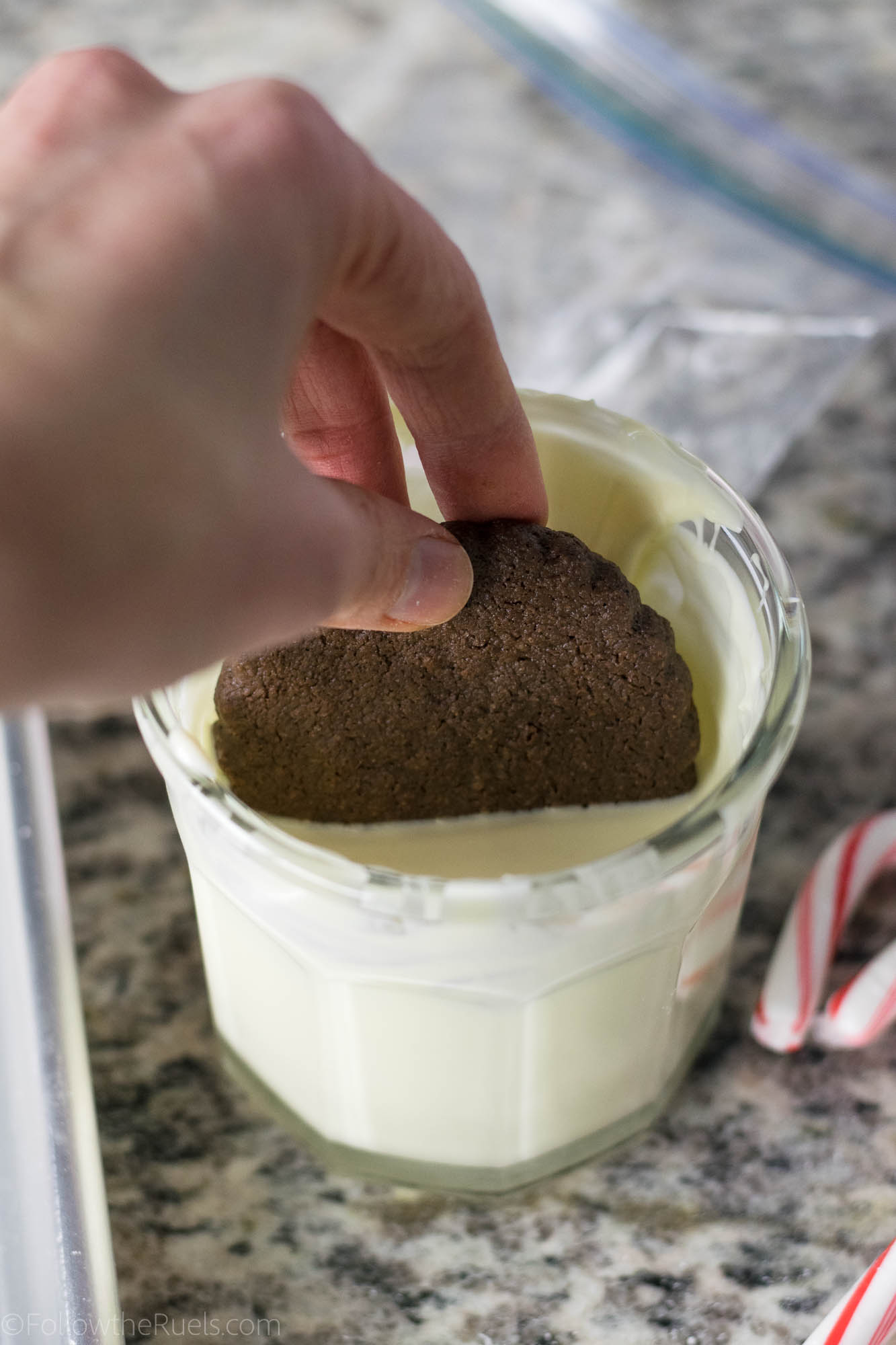 Then I dunked the cookie right in the melted chocolate. You could also spread the chocolate on the cookie, or drizzle. It's up to you!
As for the cookie itself, I made a chocolate shortbread, which is one easy cookie to make. Classic shortbread is just butter, sugar, and flour. These obviously also have some cocoa powder.
The beauty of these cookies is that you can use whatever cookie you want, be it homemade or store bought.
Oh yes, my friends, I am not above buying some store bought chocolate cookies, dipping them into some chocolate, sprinkling with candy cane pieces, and calling them homemade. Okay semi-homemade.
It's the holidays. We're all busy. Work smarter, not harder.
Okay, rant over. Now onto the finishing touche…candy canes!
I threw a couple candy canes into a zip top bag and then smashed the heck out of them until I had itty bitty pieces. Some we're a bit ittier and bittier, but I liked the contrast of larger chunks and candy cane dust.
While the chocolate was still wet, I sprinked a generous amount of candy cane pieces of top.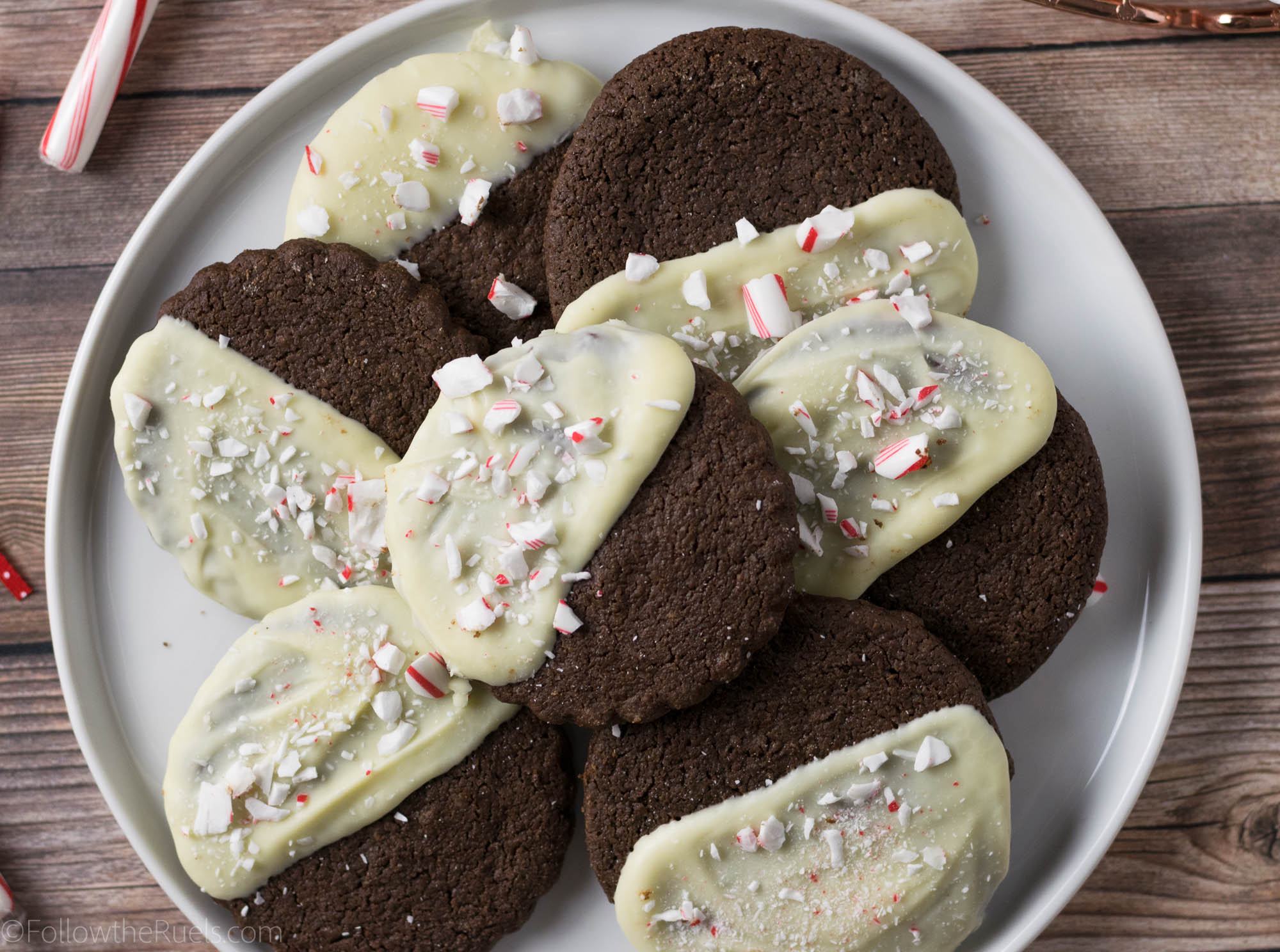 And that's it! Delicious homemade (or semi-homemade) peppermint bark chocolate shortbread cookies.
Make them asap before the holidays are over!
[yumprint-recipe id='151′]