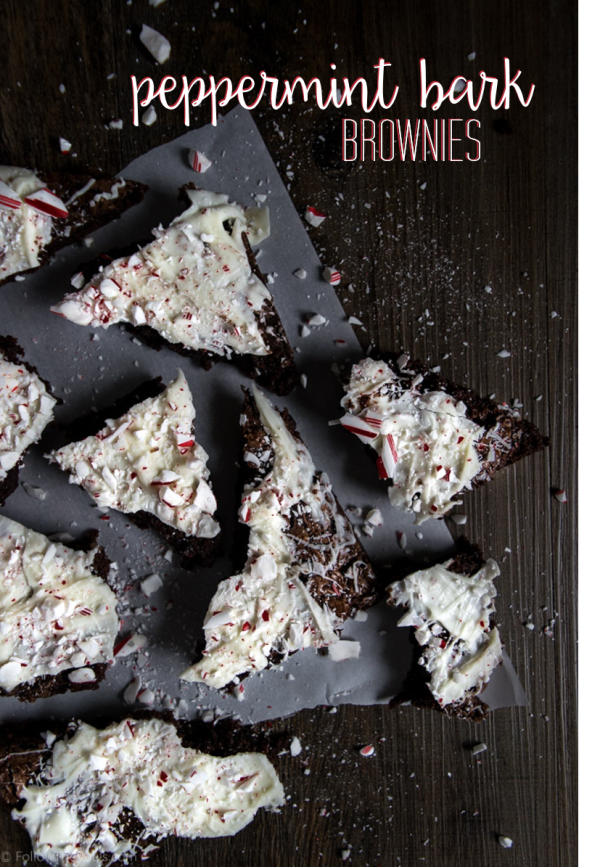 I made these peppermint bark brownies this weekend after coming home from Charleston (because if there was anything I needed after the Thanksgiving holiday, it was more baked goods). After baking them and taking pictures, I put them out on the counter and my husband commented, "these are so creative". I thought he was just being nice, because…come on, its essentially peppermint bark.
Then after a Costco trip on Monday, my husband came home and excitedly told me that Costco had stolen my idea. "They are selling these huge bags of chocolate covered in peppermint candy, just like your brownies." Bless his heart. He had never heard of peppermint bark before, and he really did think I was creative. I barely had the heart to tell him that this is not a new idea, and I am not really that creative. I just swapped the milk/dark chocolate for a brownie.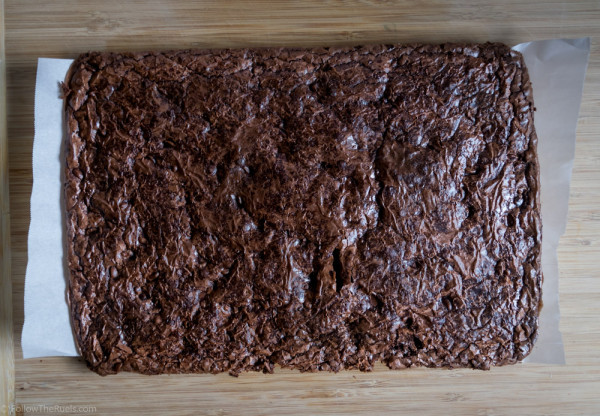 It all starts with a large slab of brownie. I whipped up a box of my favorite brownie mix (Ghirardelli) and poured it into a 9″x13″ pan, which is larger than the recipe called for. I used a large pan so that the brownies were thinner and a little bit crispier so that the brownies can break into pieces a little bit better. This, of course, is a personal preference. If you like gooey brownies, just cut these up with a knife instead of breaking into pieces.
While the brownies cooled, I put 3 unwrapped candy canes in a plastic zip-top bag, zipped the top, the whacked the crap out of them with a meat tenderizer until only small crumbs remained.
Once the brownies were totally cooled (this took over an hour), I melted about 8 ounces of white chocolate in the microwave, then stirred in a bit of peppermint extract. Once all the clumps were stirred out of the chocolate, I haphazardly poured it over the top of the brownie then smoothed it out with the back of a spoon.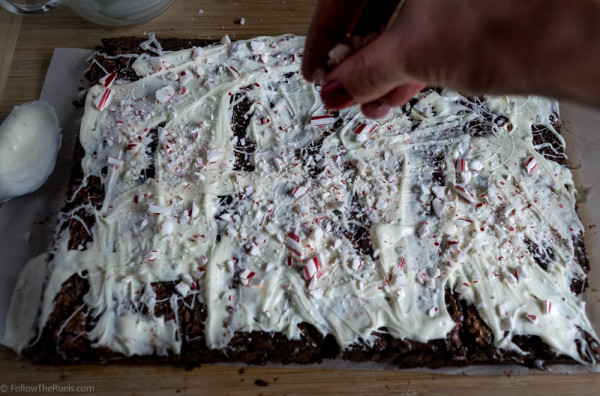 While the chocolate was still wet, I sprinkled the crushed candy canes all over the top until I was satisfied with the candy cane to brownie ratio. Or until I ran out of candy cane crumbs.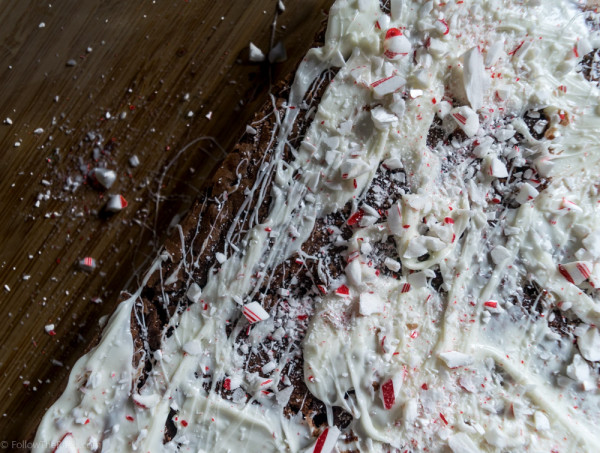 The end result is a little bit peppermint bark and a little bit brownie. Enough of each to be totally satisfying!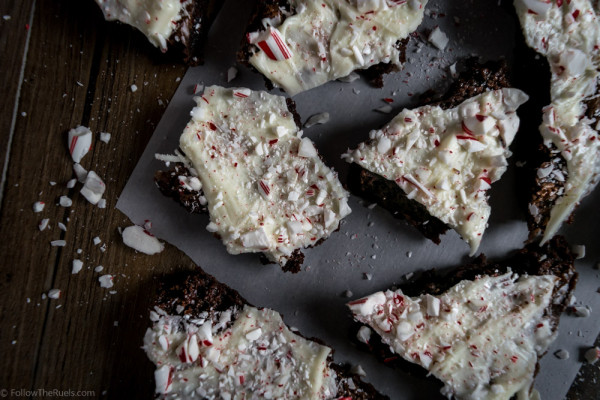 [yumprint-recipe id='86']