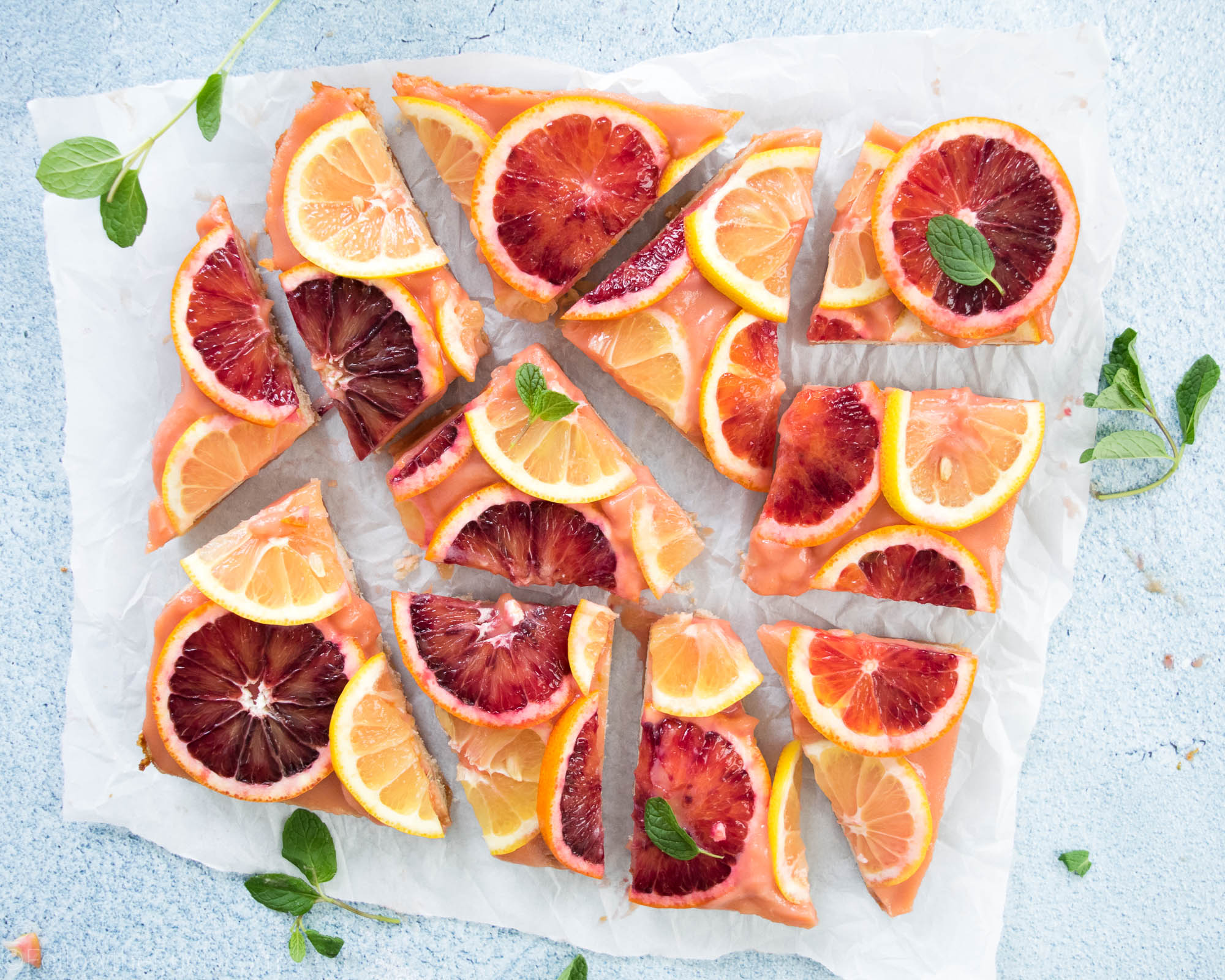 And my obsession with blood oranges continues (example here and here)….
When I first picked up a bag of blood oranges at the grocery store the first thing I wanted to make with them was actually these blood orange lemon bars. I love a good lemon bar, so it seemed like a no-brainer.
Where I went wrong, and why it took me so long to post this recipe, was that I decided to try out a new recipe. Instead of sticking to my tried and true lemon bar recipe, I tested out a couple on the Internet. Even following them to a tee, they turned out horribly. Sure, they tasted fine, but the look and texture were just off.
So I went back to my favorite recipe. Why I ever decided to stray is beyond me. This recipe is delicious, easy, and totally customizable, as evidenced by the two ways I have made it (I even have a Paleo version).
For instance, maybe you want to make this recipe after blood orange season, then make it with normal oranges. Or maybe you like some strawberries with your lemons, make strawberry lemon bars (using this recipe as your guide).
The options are endless.
How to Make It
The foundation of these lemon bars is the crust. What is great about this crust is that it's a mix between a pie crust and a shortbread. Oh, and you can make it in a food processor!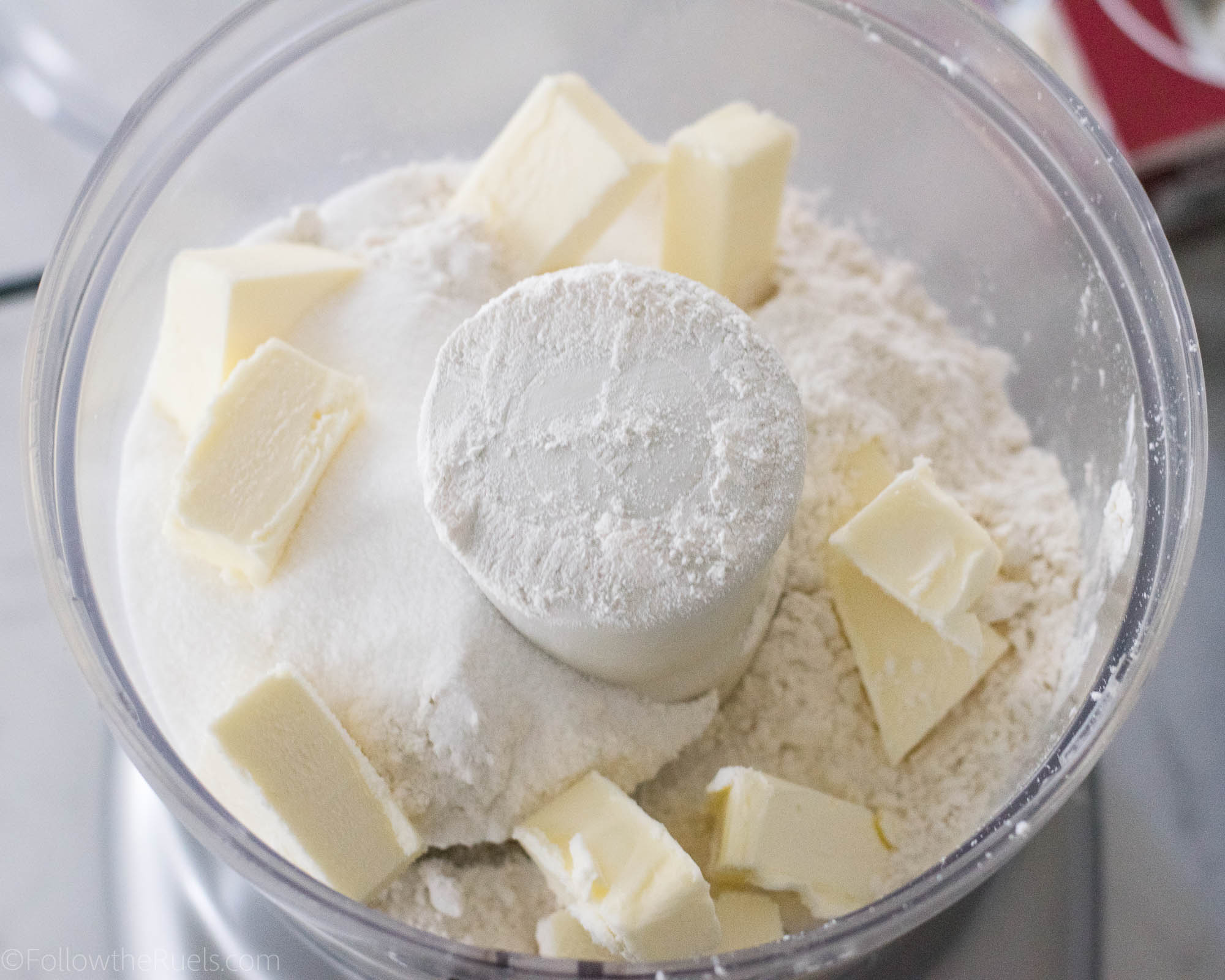 Pulse together the flour, sugar, and butter in a food processor until it forms a crumbly ball. If it is too dry, add a itty bit of water until it starts to come together.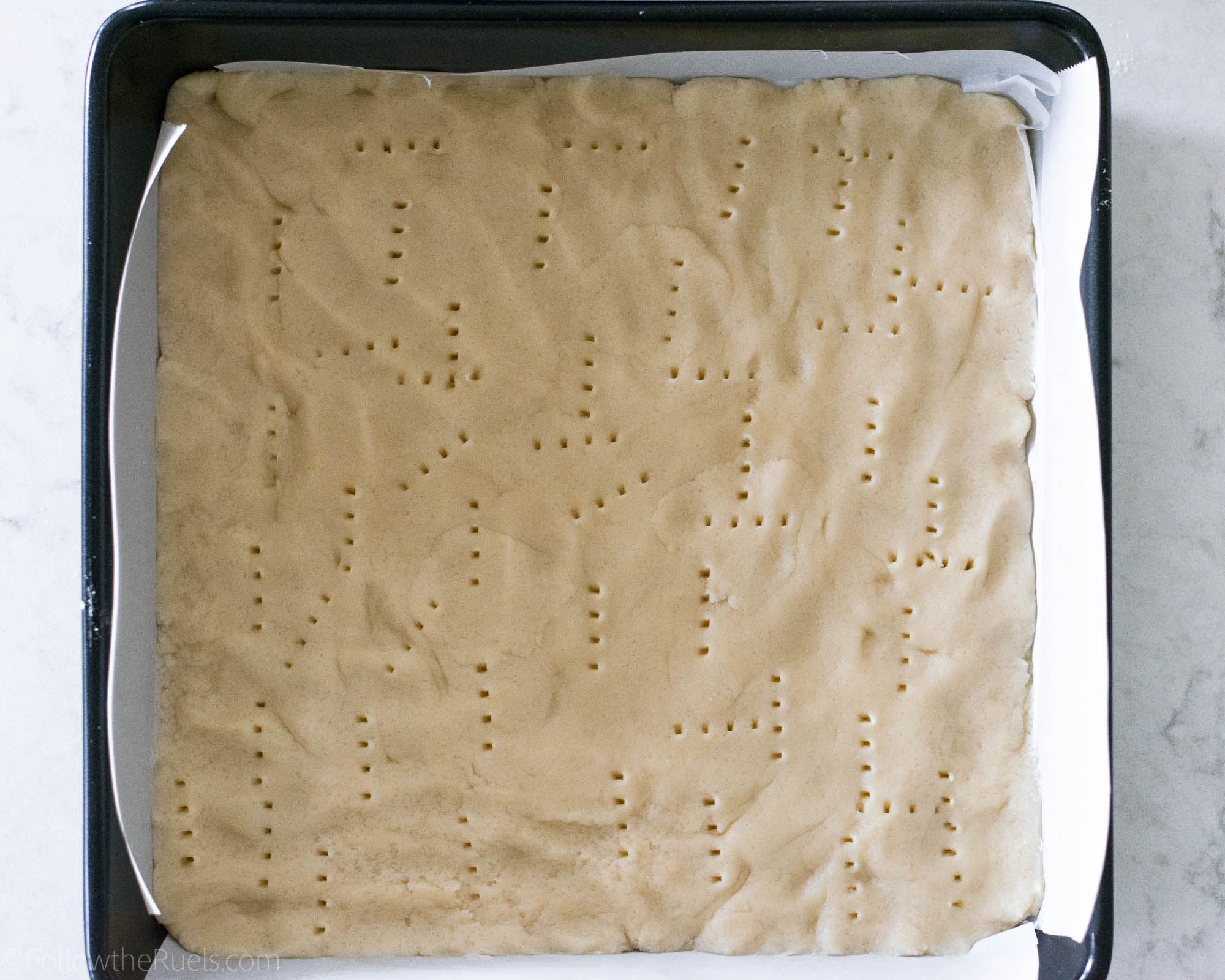 Press the dough into the bottom of a pan (lined with parchment for easy removal), and poke a few holes in the top so that it doesn't puff up too much. Pop the crust in the oven to bake while you work on the filling of the lemon bars.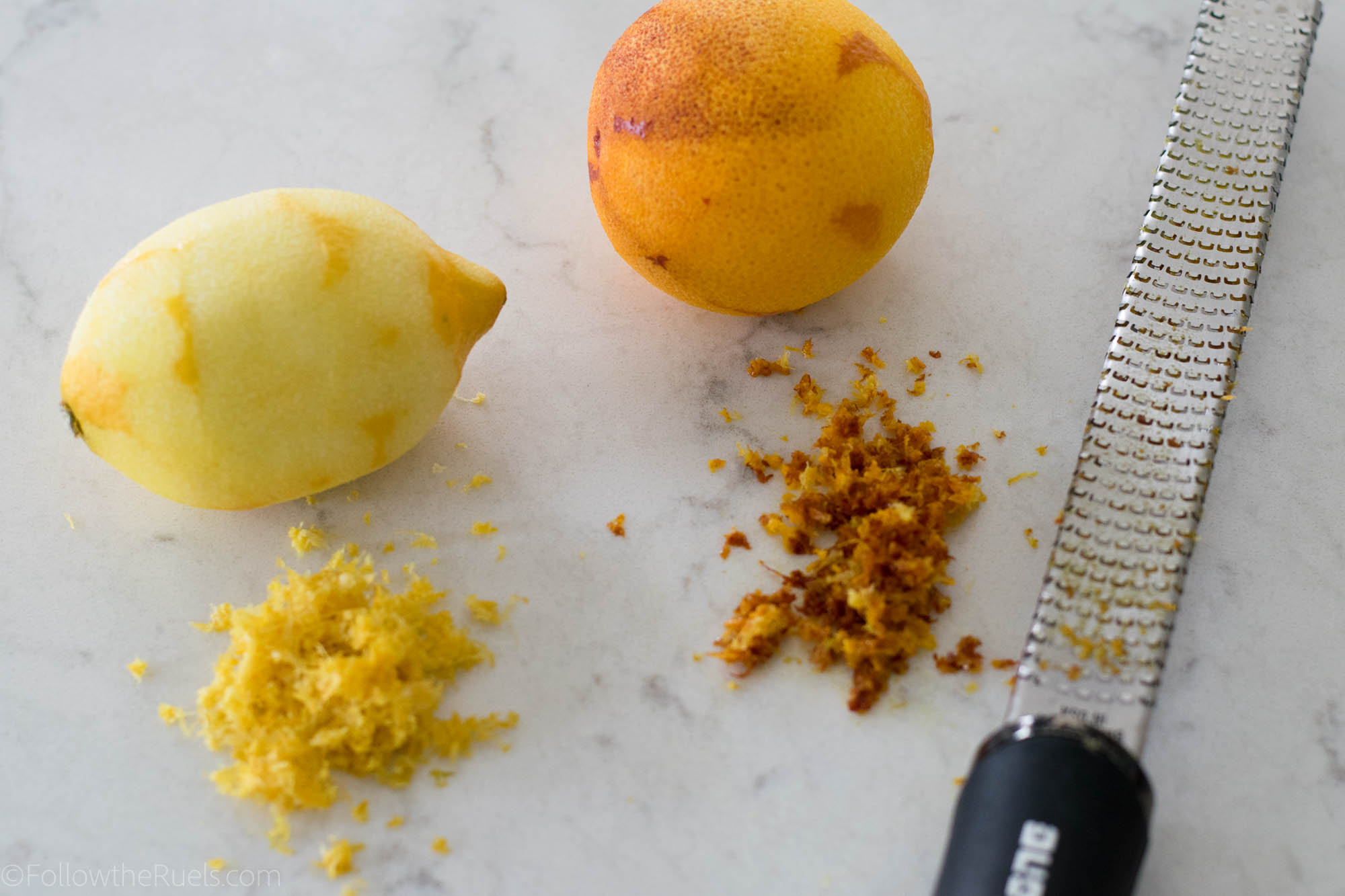 Before juicing your fruit, take all of the zest off of the orange and lemon. You will end up with about 1 tbsp of zest, but I basically just zest the whole fruit without worrying too much about the amount.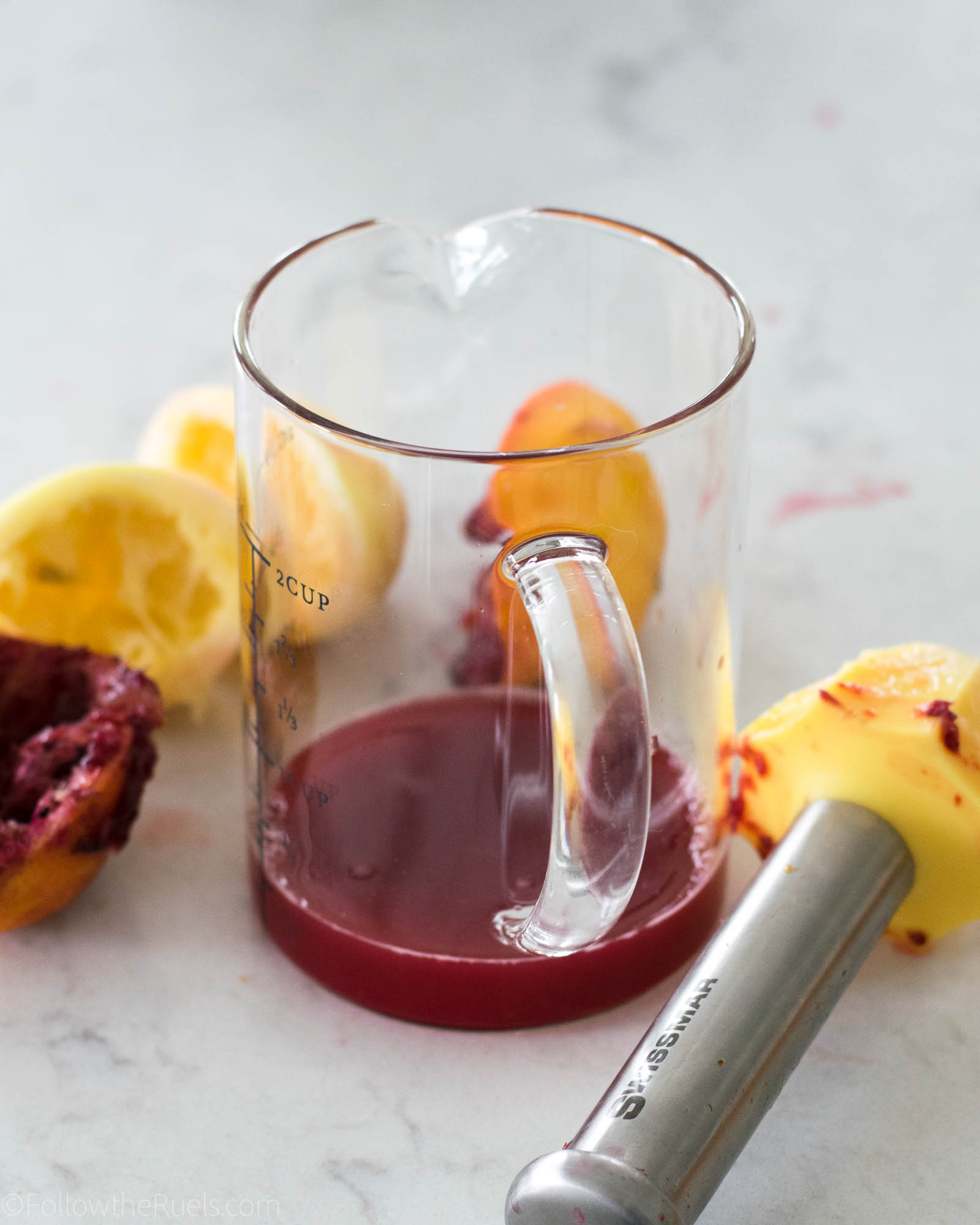 With the zest off of the fruit, cut them in half and squeeze the living juice out of them. Hopefully, you will end up with around 1/2 cup. If not, squeeze in another lemon or orange until you get to 1/2 cup.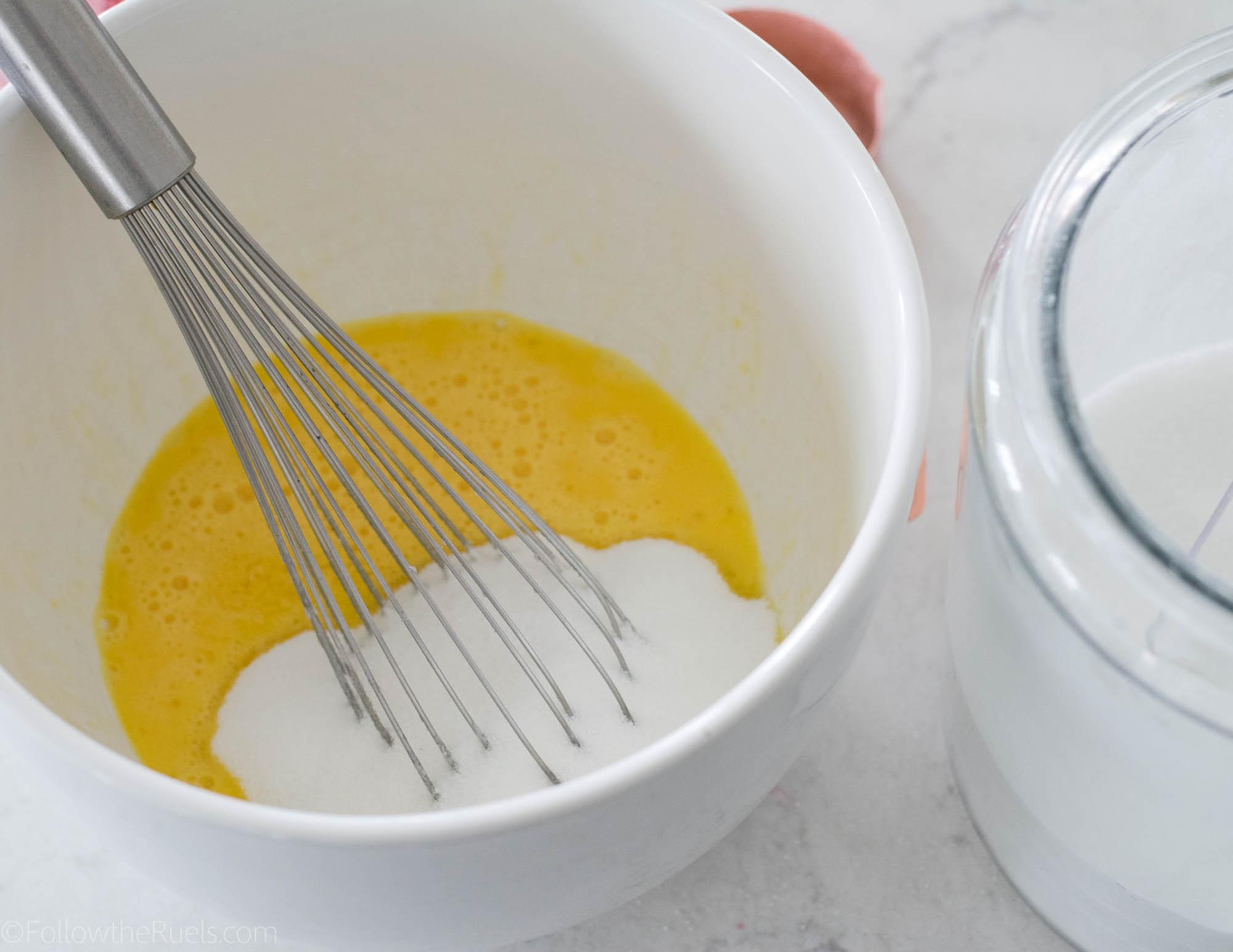 Next, whisk together the sugar and eggs and give them a good whisking.
Then add the juice, zest, and flour and mix until smooth.
Pour the batter over the baked and cooled crust, then pop back into the oven to bake for a few more minutes.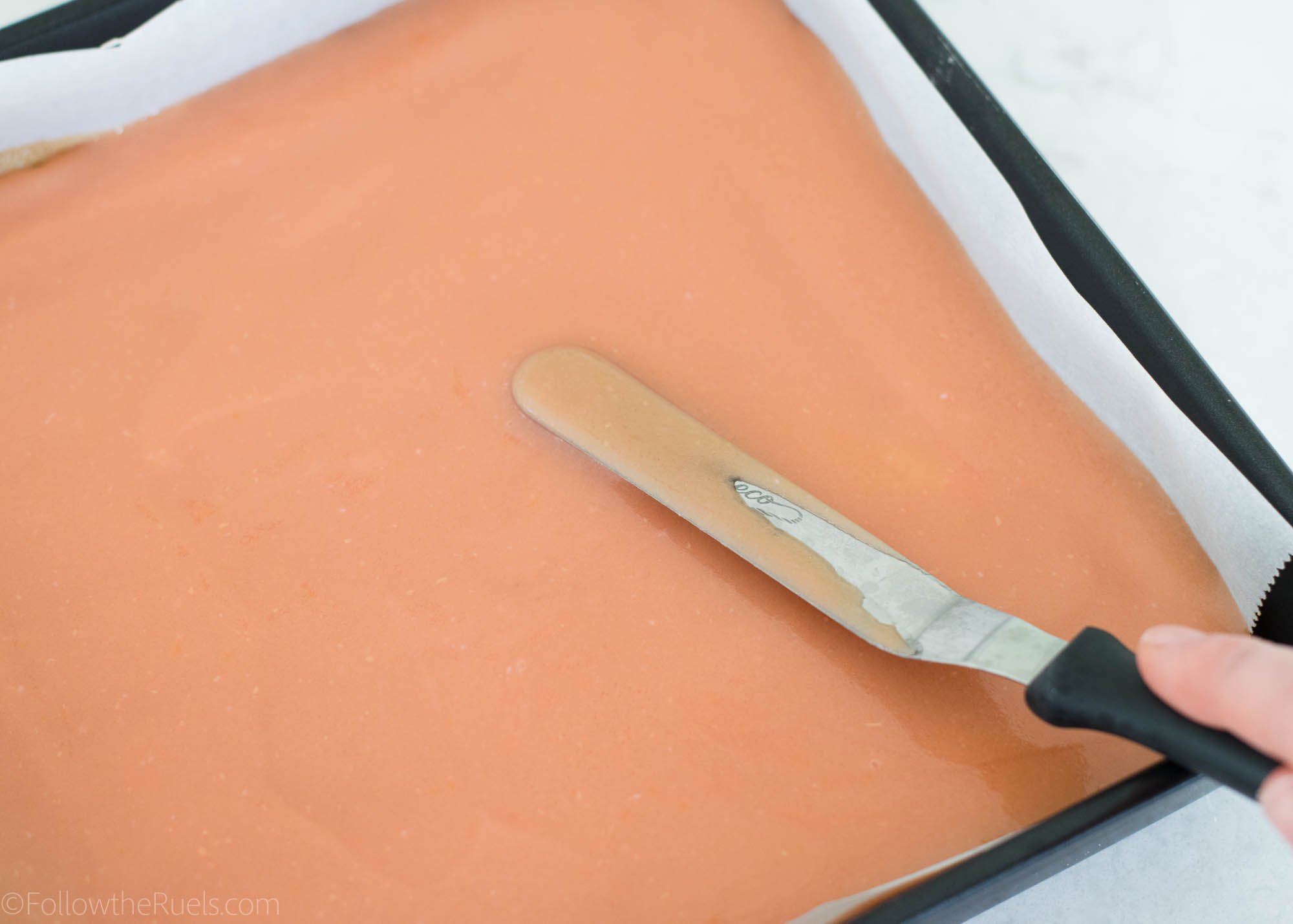 Once it's done baking you have a couple options. You can leave it as is and just top with a bit of powdered sugar, slice, and eat.
Or you can top with some blood orange curd for extra blood orange flavor!
I clearly prefer the latter because it not only amplifies the flavor, but it also makes the bars look so polished and professional, with only a little bit more effort.
Now, this last step is definitely optional. I really only did it for the photos because these blood oranges are just so pretty!
I sliced up an orange and a lemon as thinly as possible and then layered them on top of the bars. If I were to make these again, I would actually candy the lemon and orange slices first because they were a bit too juicy.
But it looks so pretty!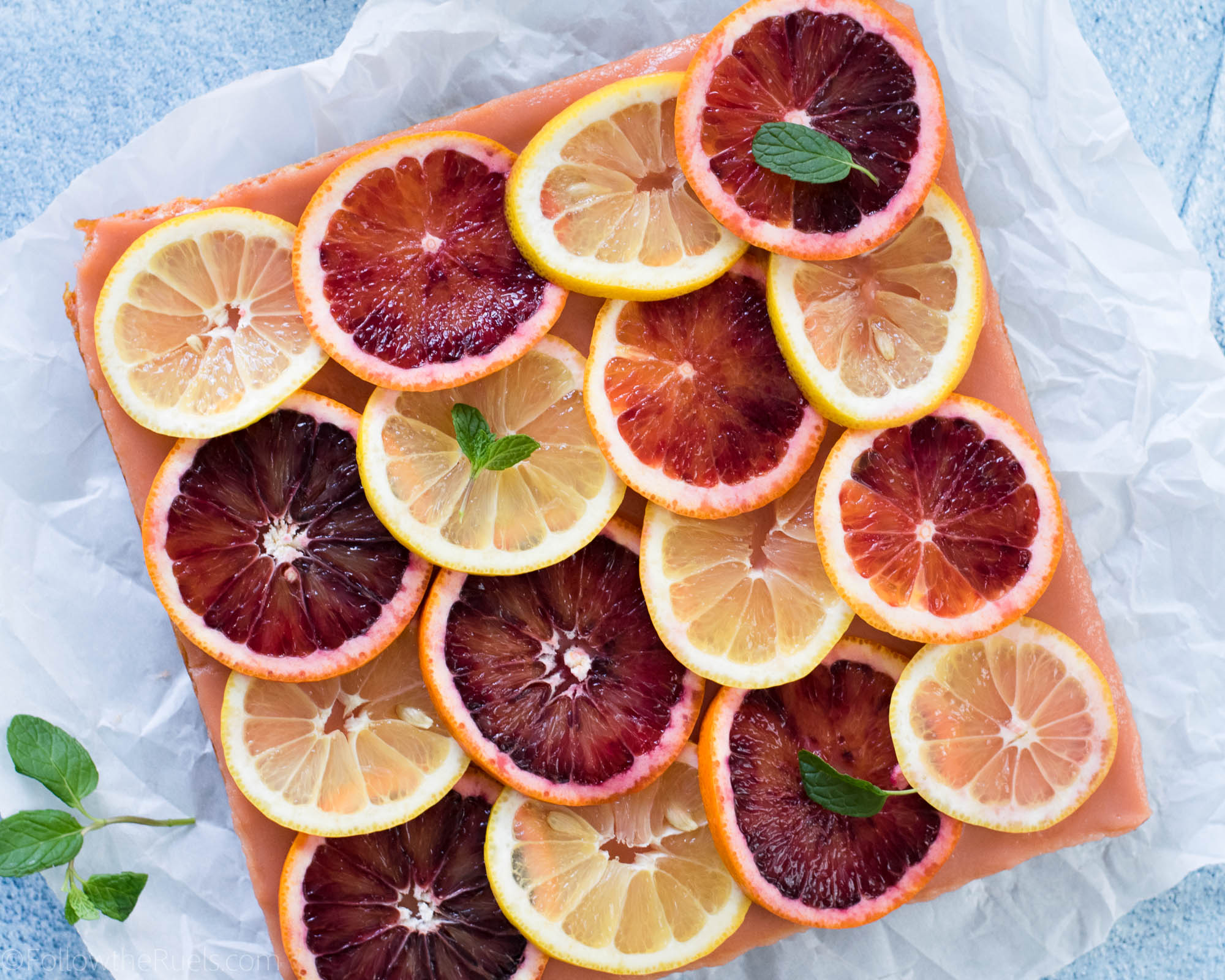 Insert heart eyes emoji here. I am so in love with how these look, I almost forgot to mention how amazing they taste.
Insert another heart eyes emoji. I mean, I already have a place in my heart for regular ol' lemon bars. But these just push it to another level. They have a bit of an orange flavor, but the lemon still comes through. Mostly, I just love the color and the extra layer of citrus flavor.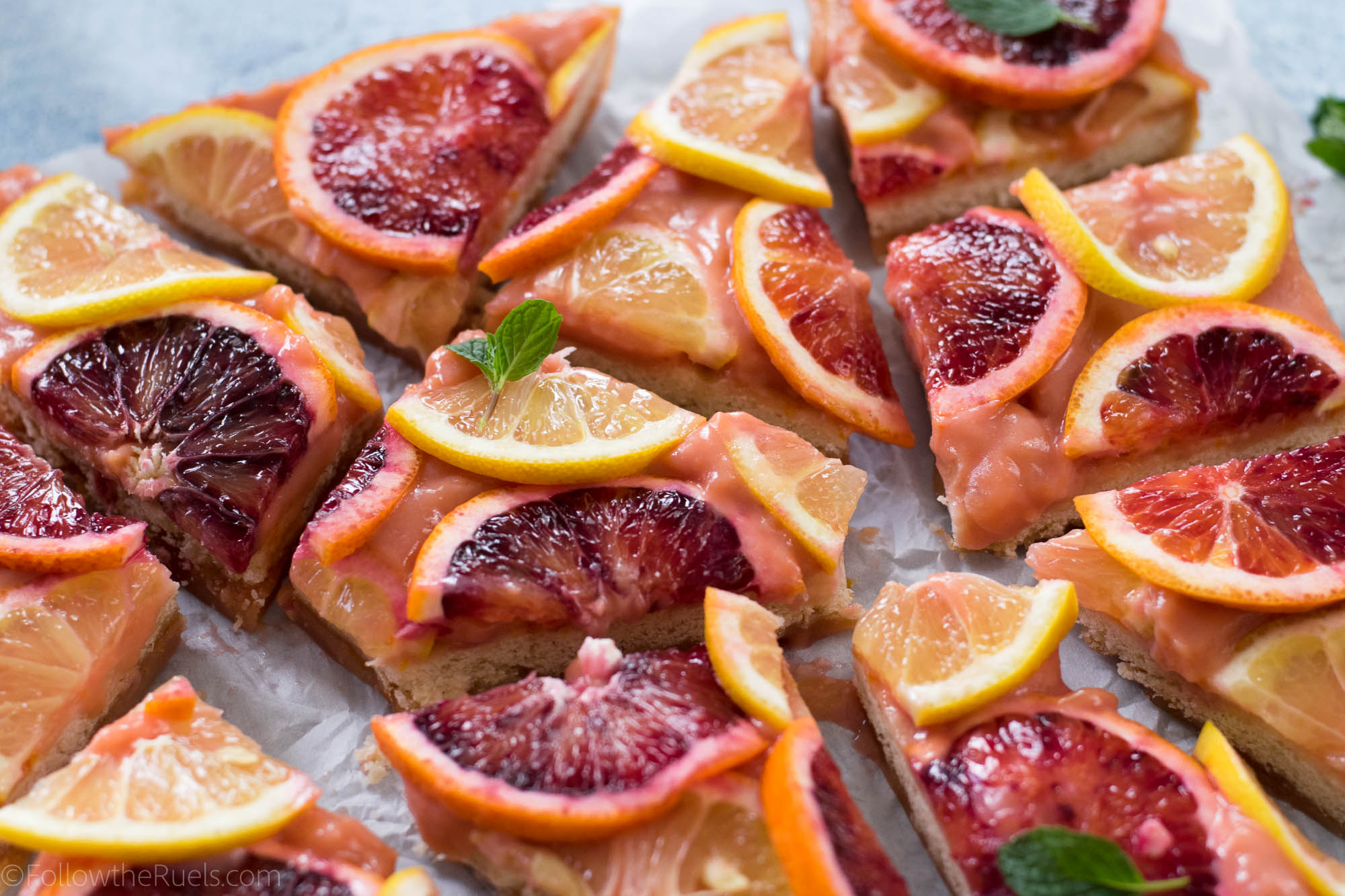 Once these blood orange lemon bars were sliced into (irregularly shaped) pieces, I wasted very little time gobbling a few down.
They pair very well with a blood orange margarita…I assume…I am definitely not speaking from experience. 😉
[yumprint-recipe id='165′]