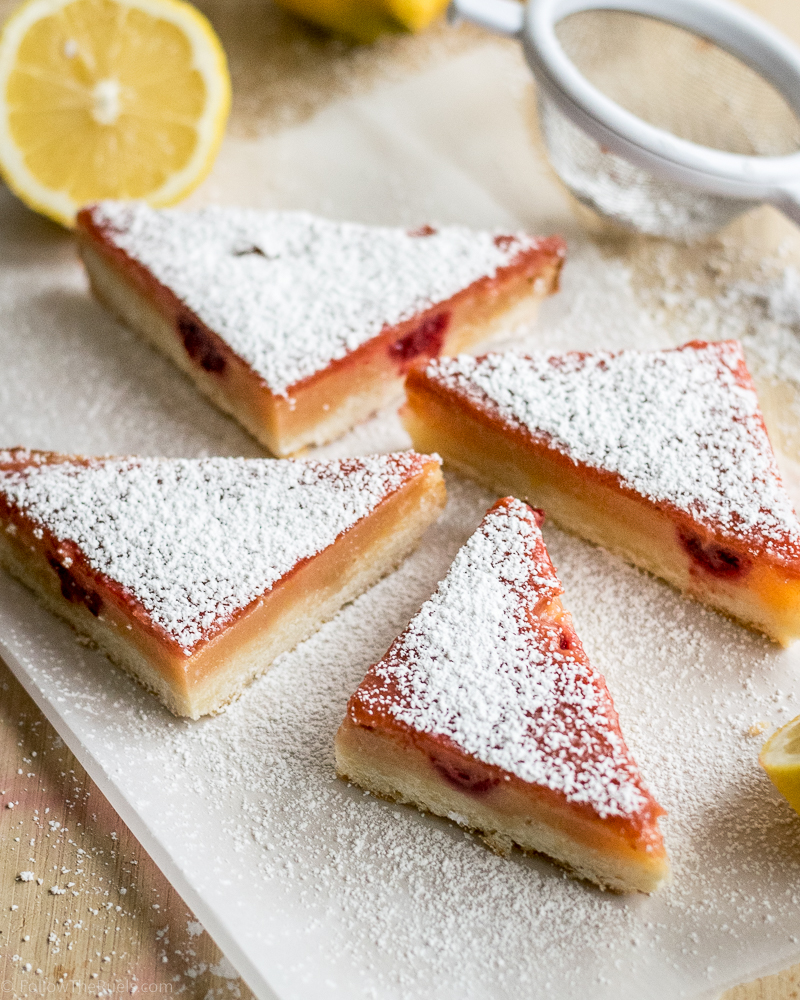 Two of my favorite things in life: raspberries and lemons. Love them together, love them separately. But boy are they good together.
As a lemon lover, you better believe I can throw down some lemon bars. They are one of my absolute favorite desserts (Exhibit A: It is my one and only Paleo dessert recipe)! You know what makes them even better? You guessed it! Raspberries! Every bite of these raspberry lemon bars is like drinking raspberry lemonade while eating your favorite lemon bar. Which I could totally go for right about now.
These little lemon bars are made up of three layers. Only two are necessary, but I recommend all three. The first is the crumbly crust.
To make the crust mix together butter, sugar, flour, and lemon zest. To make this easier on yourself, you use food processor to form it into a crumbly dough. If you like to work for your food, then you can use a pastry cutter, a couple knives or forks, or just your hands. They all work great!
Once the dough has sort of formed into a ball, dump it into a square pan and press it down into the bottom and a little bit up the sides. Take a fork and stab it a couple times to make sure that no big air bubbles form. Then pop it in the oven to par bake for a couple minutes while you get the filling ready.
The filling is lemon juice, lemon zest, sugar, eggs, a bit of flour, and some raspberry juice.
To get the raspberry juice, blend the raspberries with a bit of the lemon juice and then strain it back into the measuring cup before adding it to the filling. Once it's mixed all together, you just pour the filling right into the crust and then bake for another few minutes.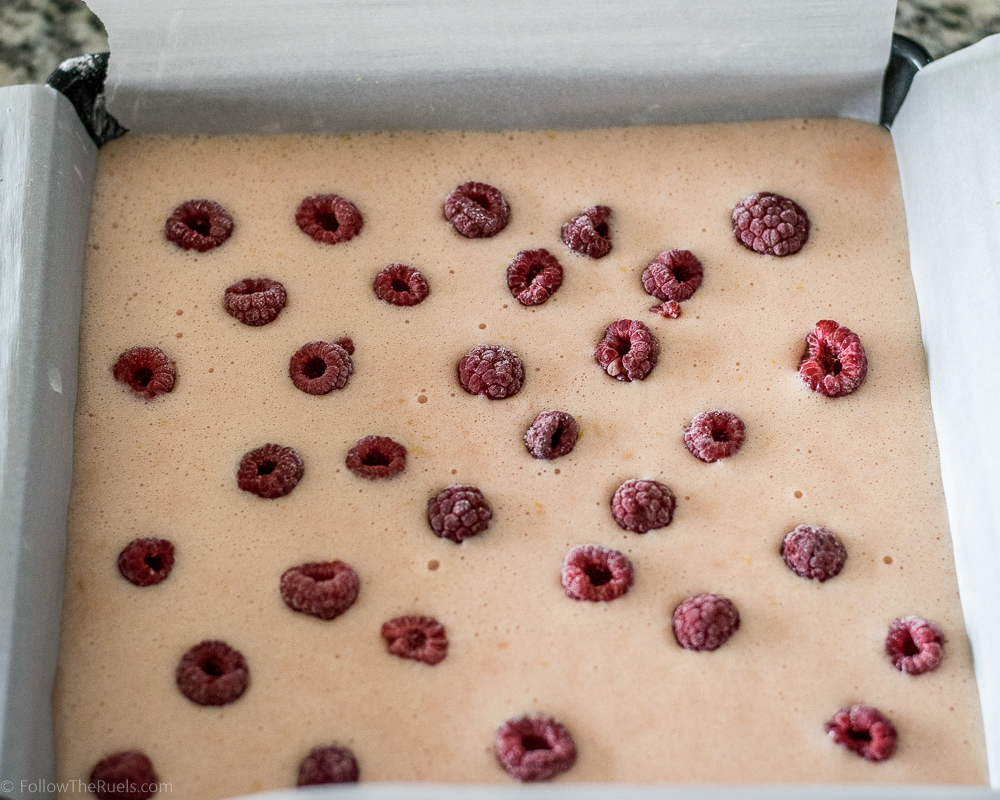 To add even more raspberry to these raspberry lemon bars, you can sprinkle some raspberries into the filling so that there is a little bit of raspberry in each bite.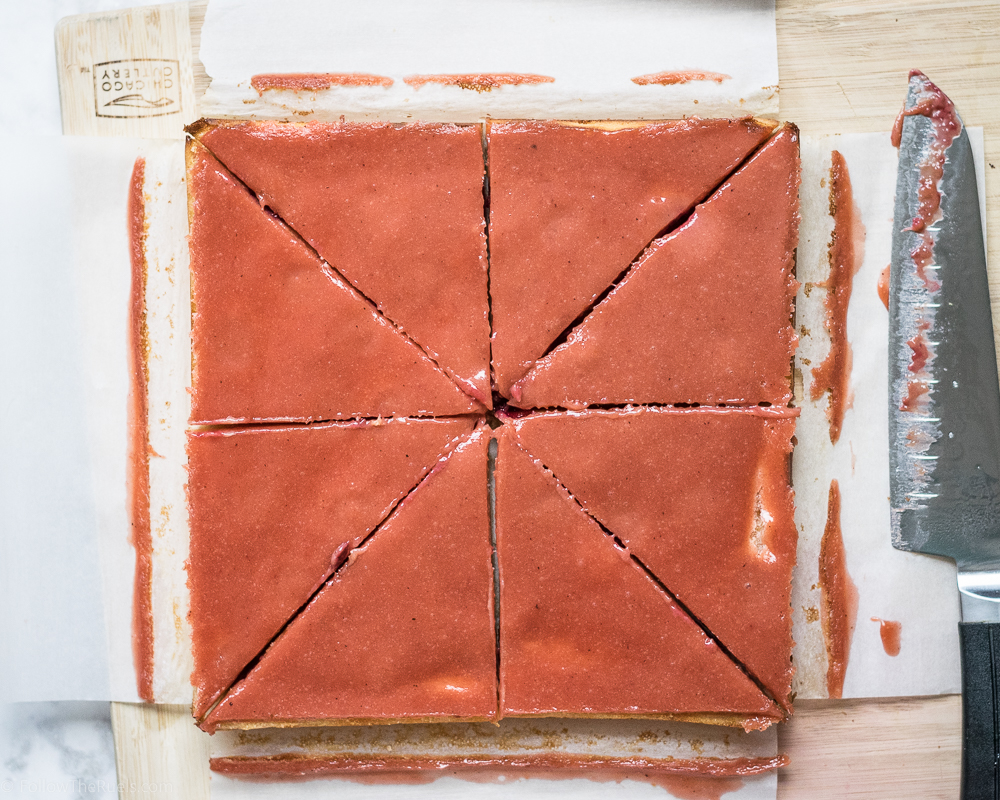 At the last minute, I decided that there just wasn't enough raspberry for me, so I decided to make a raspberry curd to go on top.
Raspberry curd is exactly like lemon curd, except you substitute some raspberries for lemon juice. It sounds fancy, but it takes less than 10 minutes to make! Once the lemon curd has cooled a bit, you can spread it over the baked lemon bars, then pop then in the fridge to chill.
I like to let my raspberry lemon bars chill at least a couple hours so that all the layers set and they are a whole lot easier to cut. Just look at those layers! Crunchy, crumbly crust, topped with a sweet raspberry-lemon filling, topped with a raspberry curd. I could just dive right through this computer screen and take a bite.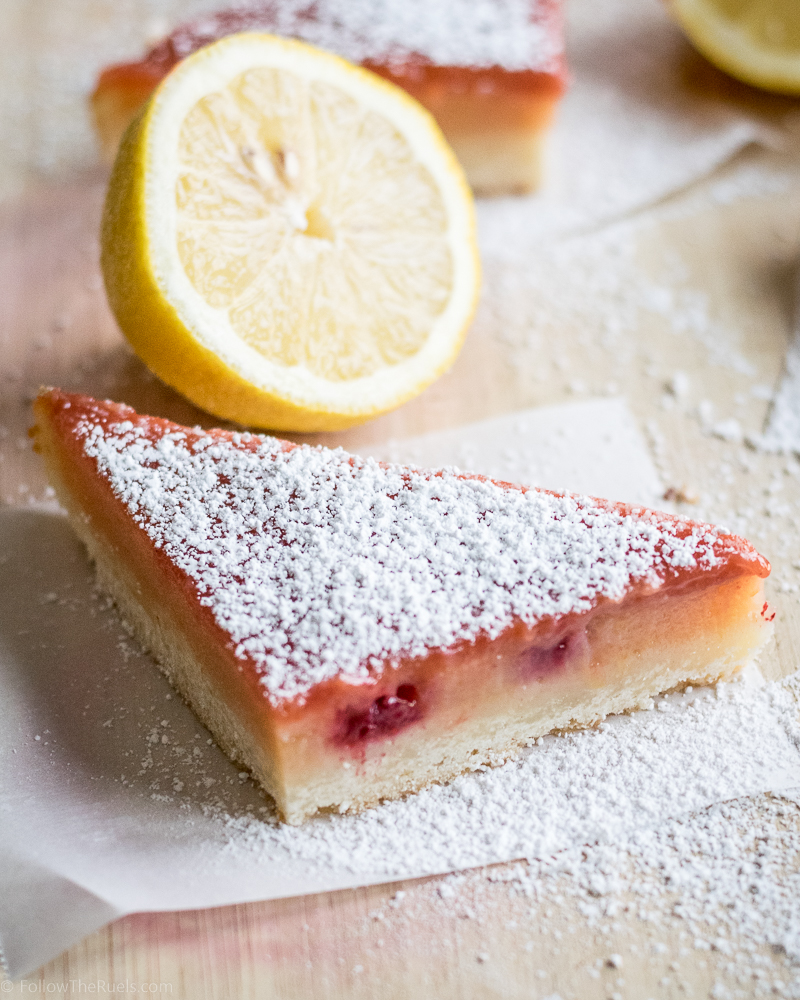 And don't forget those little pieces of raspberries! Since the raspberry flavor isn't overwhelming, it's nice to get that little pop of berry to balance out the sour lemon.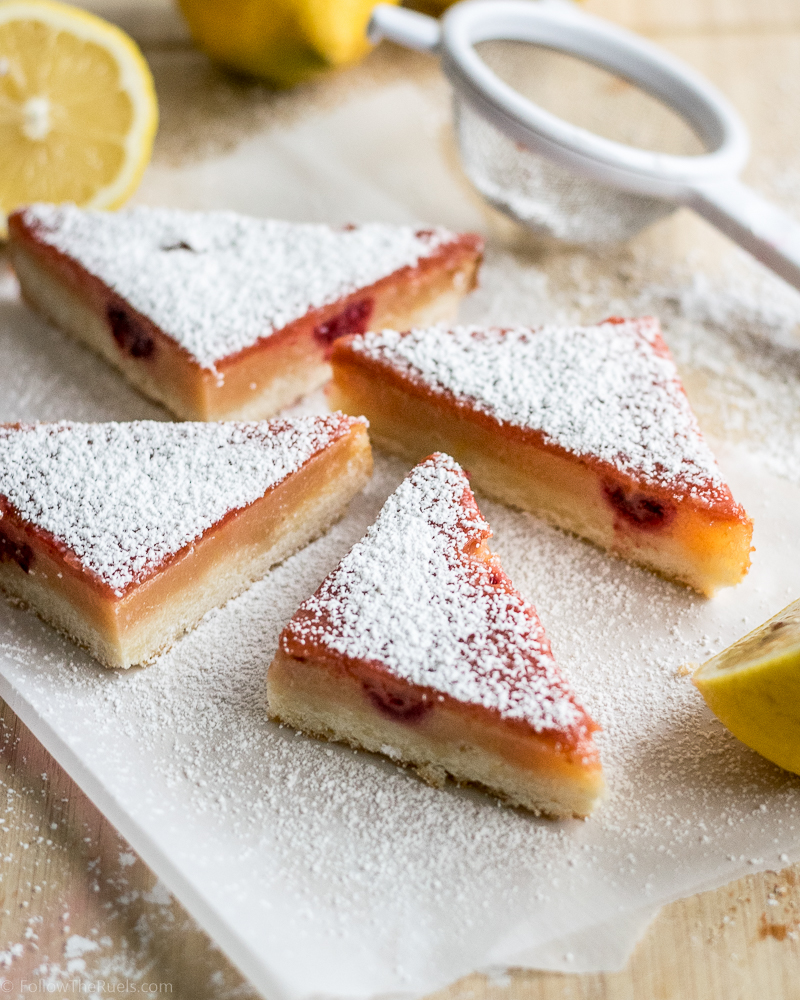 Now go run off and make these and let me know what you think! If you are a lemon bar lover like me, I would love to know if you like this raspberry version even better!
[amd-yrecipe-recipe:144]