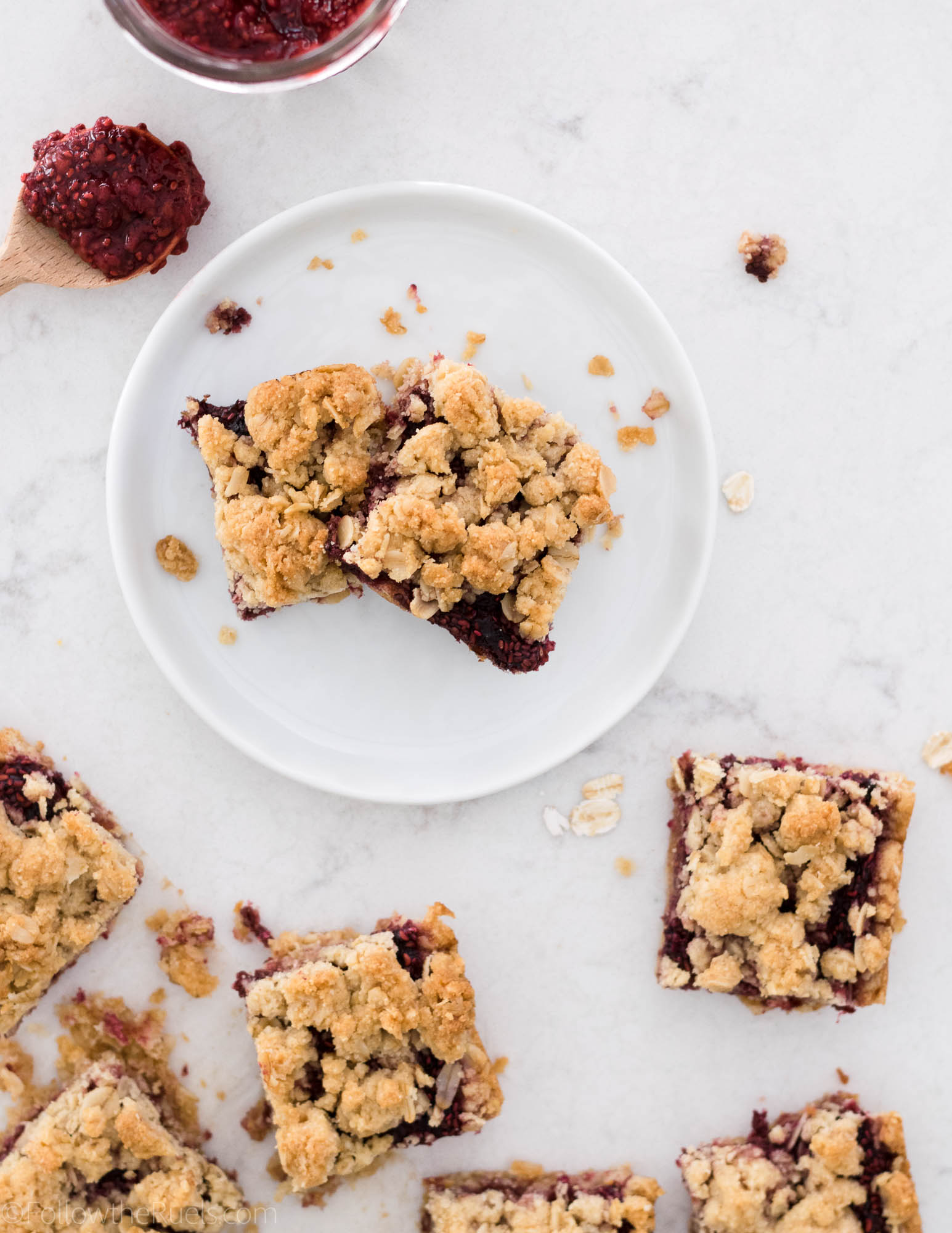 I have been looking for a little sweet treat that was both delicious and moderately healthy. I emphasize moderately. Basically, something that I could eat for breakfast and not feel totally guilty.
Well, I think I found just what I was looking for in these raspberry oatmeal bars!
What makes them a tad healthier than your garden variety oatmeal bars is that they are made with almond meal instead of flour and I made my own raspberry jam with chia seeds, so it has absolutely no sugar! I'd say that almost qualifies as a breakfast food.
How to Make Them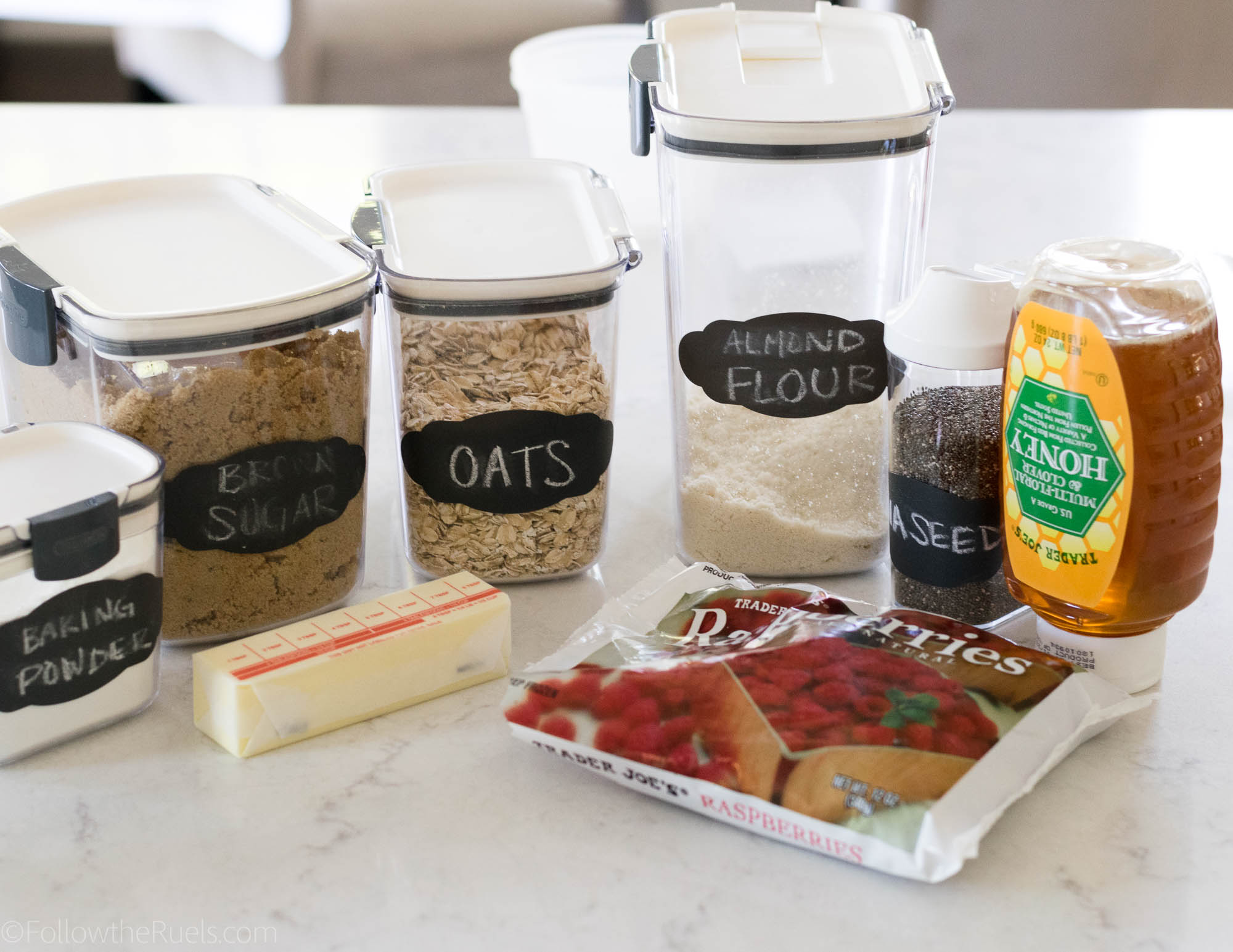 These oatmeal bars are very easy to make, even considering you have to make your own jam. Technically, you don't have to. You can just use a regular raspberry jam. But I like the idea of making my own because I can control the sweetness of it. And it's much easier to make than you'd think.
In a small sauce pan, bring frozen raspberries, lemon juice, and honey to a simmer. Let simmer for 5-10 minutes until it has thickened slightly. Then remove from the heat and stir in the chia seeds. After about 20 minutes, the mixture will thicken even more, but won't be quite the consistency of a normal jam.
While the jam thickens, move on to the oatmeal part of the bars.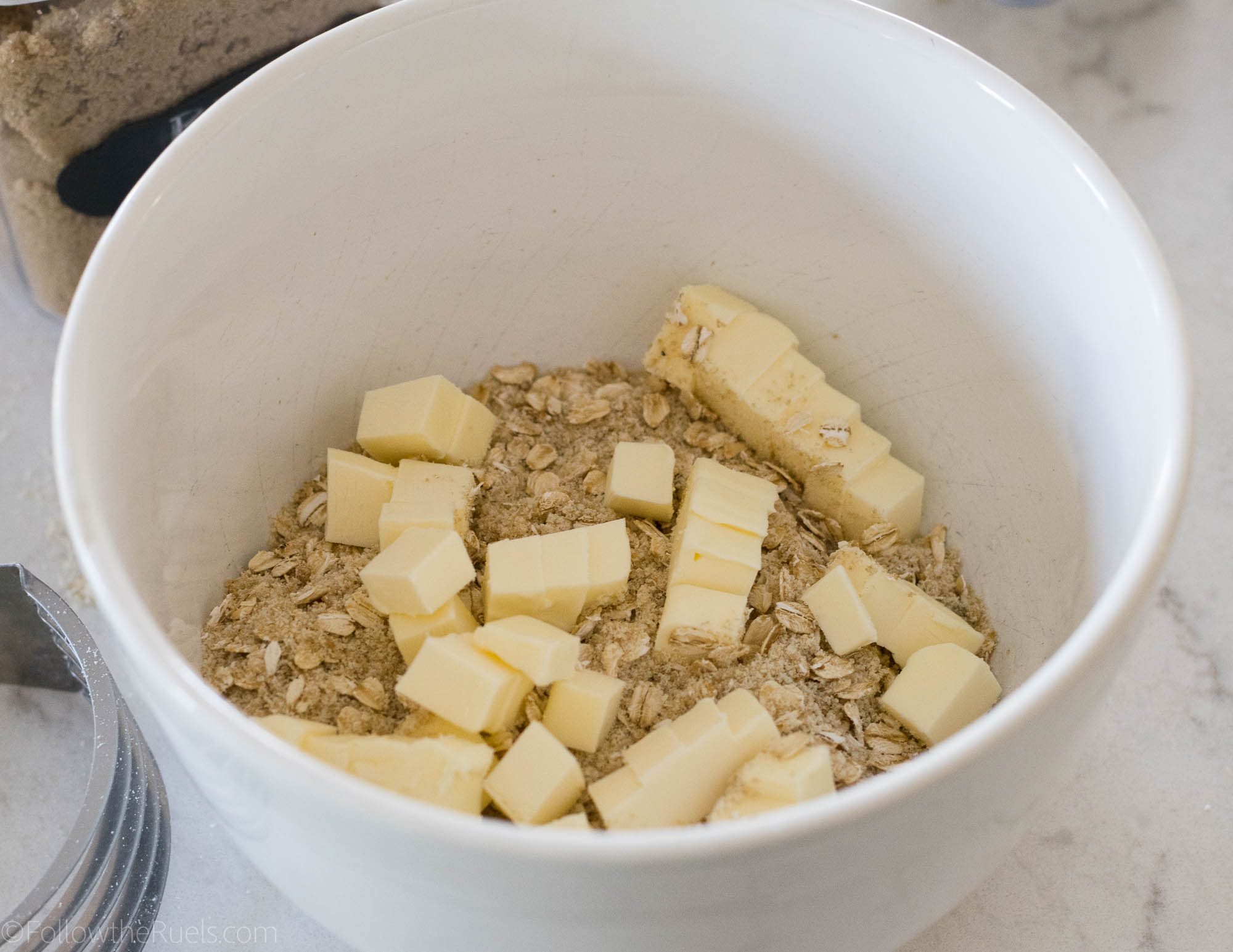 Combine almond meal, oats, brown sugar, and salt in a large bowl, then add cubes of cold butter.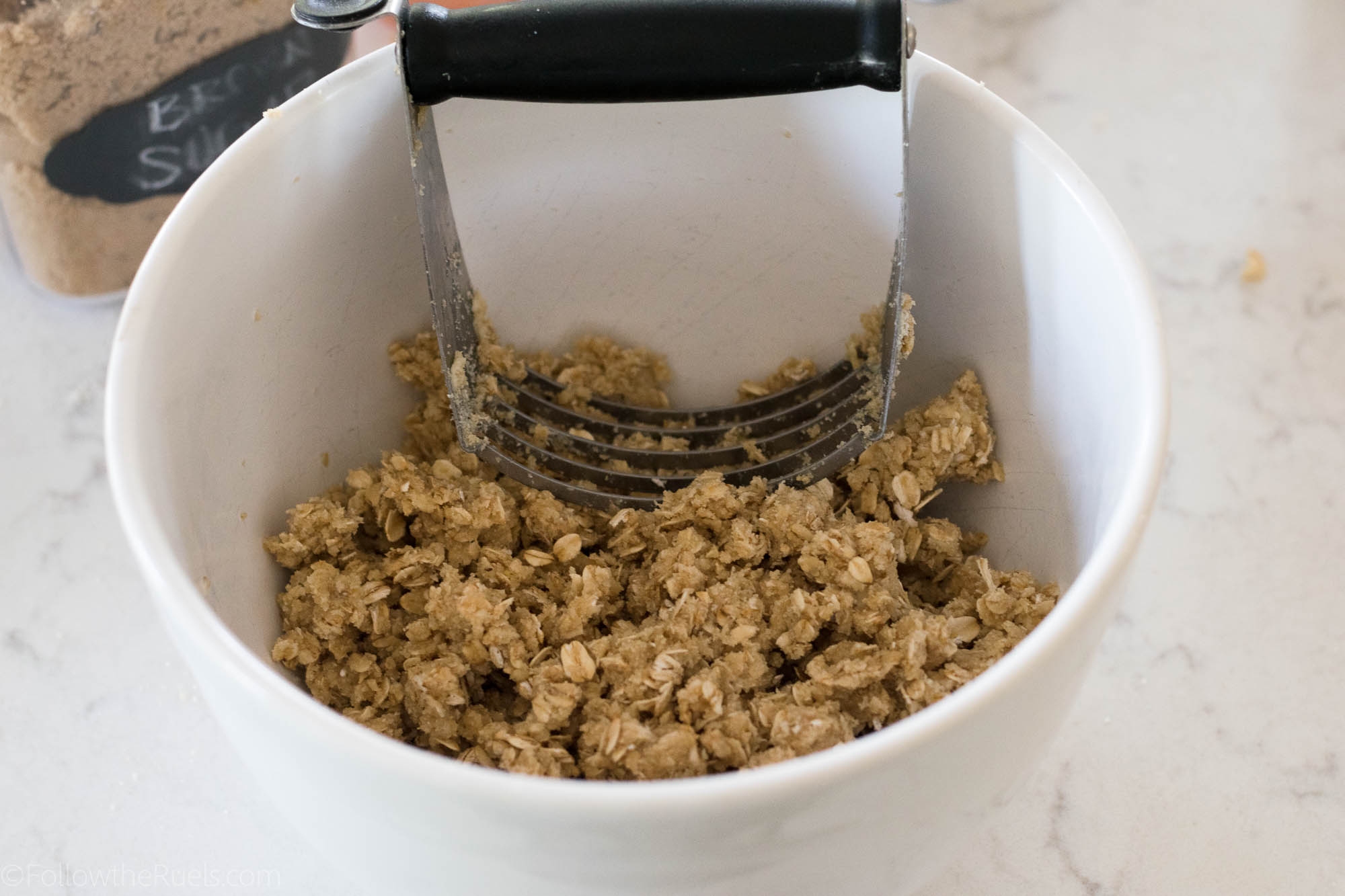 Use a pastry cutter or your hands to cut the butter into the dry ingredients until it forms a coarse crumble.
To assemble the oatmeal bars, first pat half (or more than half) of the oatmeal mixture into the bottom of a square pan. Then pour some or all of the jam on top. Lastly crumble the rest of the oatmeal mixture on top. You don't need to form a solid layer, just sprinkle the rest overtop and pat down gently.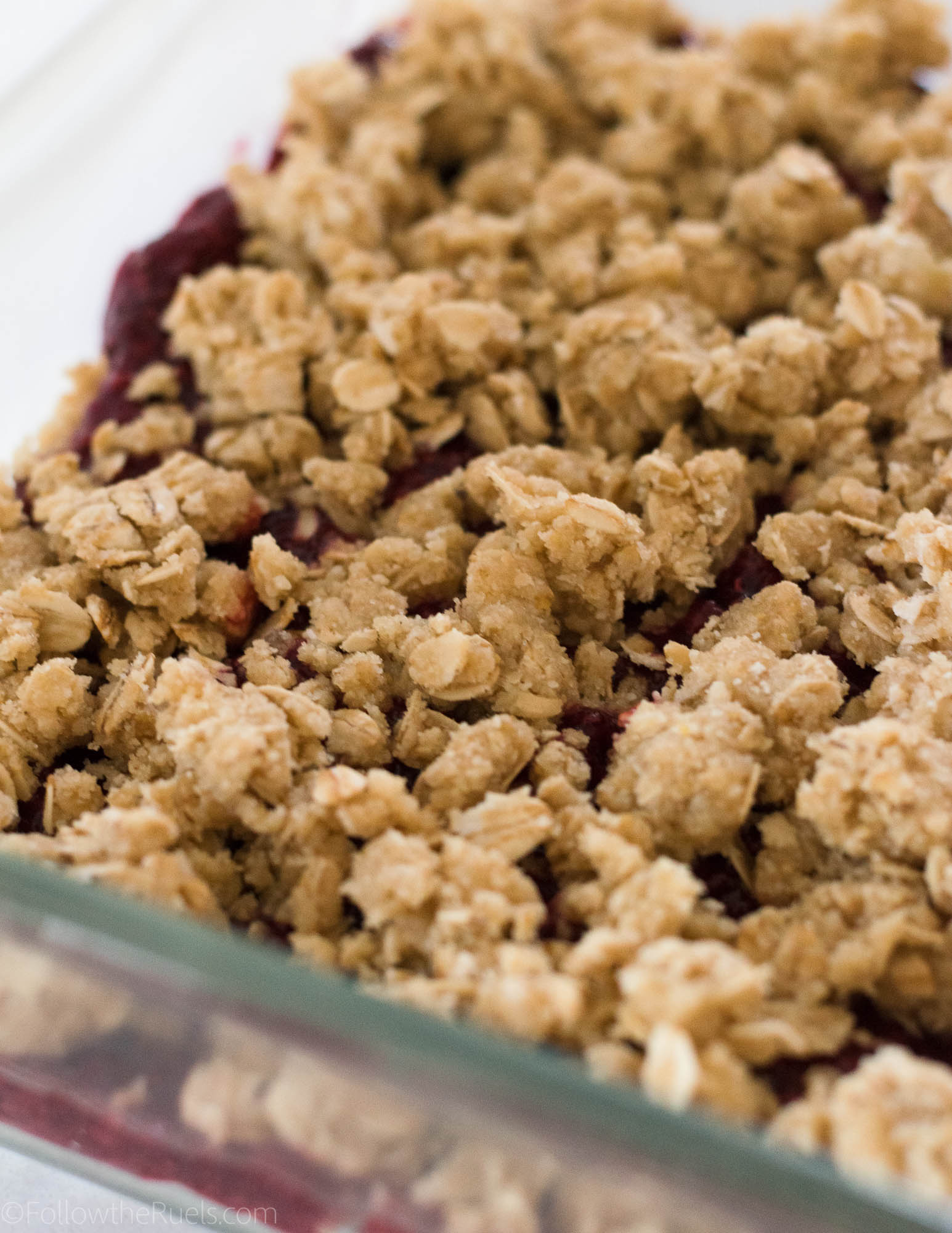 Pop the pan in a 350 degree oven for 30 to 40 minutes, or until the oatmeal crumble on top has turned a lovely shade of golden brown.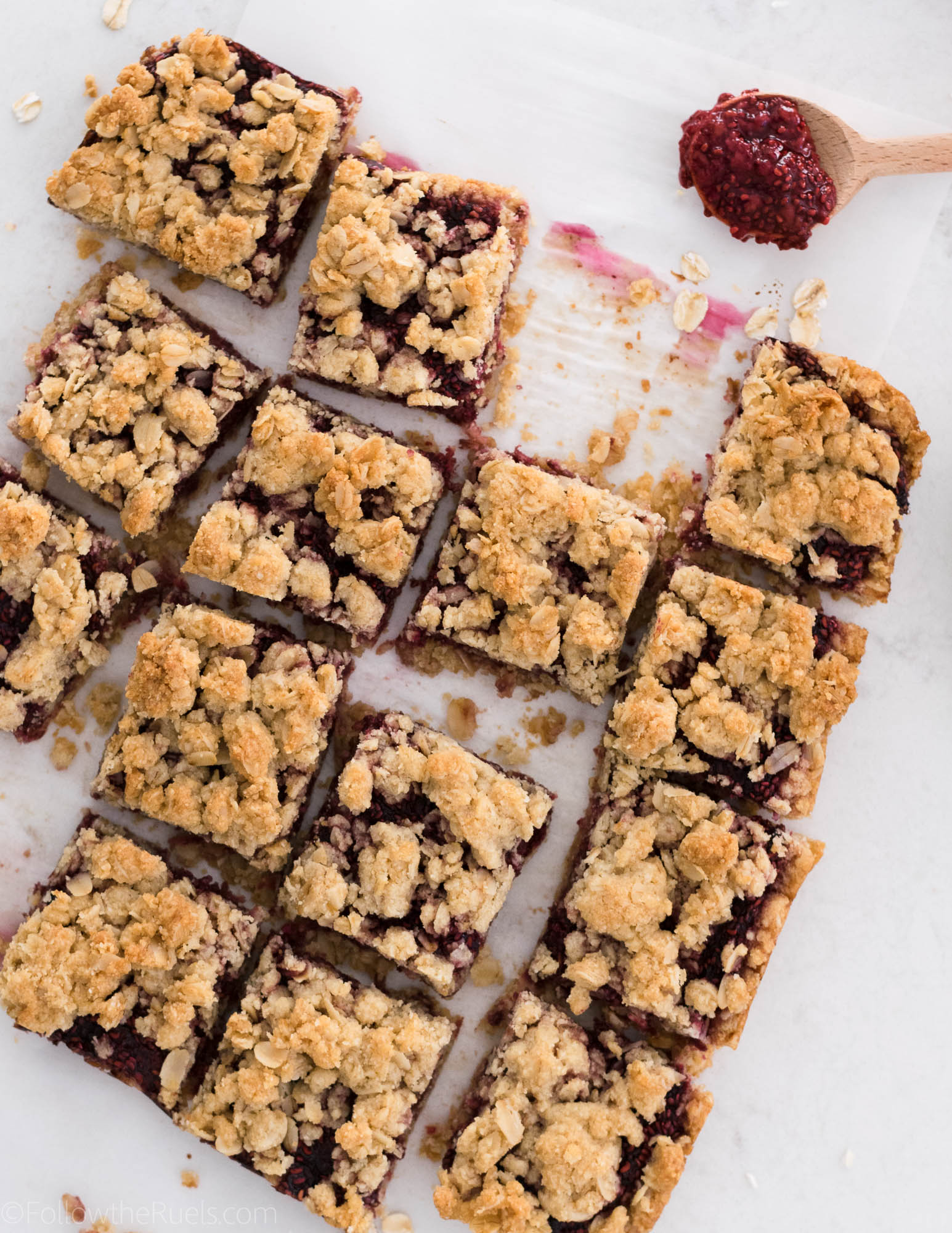 After they come out of the oven, let them cool on the counter for at least an hour. I would recommend making them at night then leaving them out until the morning. It will ensure that the jam has settled making them easier to cut.
I know it will be hard to leave them be, but it will be worth it, I promise. The jam layer will be slightly more solid and not drip out everywhere, and the crumbs on top will be nice and crunchy.
Your reward will be these perfectly crumbly and sweet raspberry oatmeal bars. I happen to love that the raspberry layer isn't overly sweet, so it perfectly balances the sweeter and nuttier oatmeal crust. Of course, feel free to substitute your favorite store-bought jam or swap out the raspberries for another favorite berry!
Supplies and Recipe
[show_shopthepost_widget id="3120801″]
[yumprint-recipe id='172′]