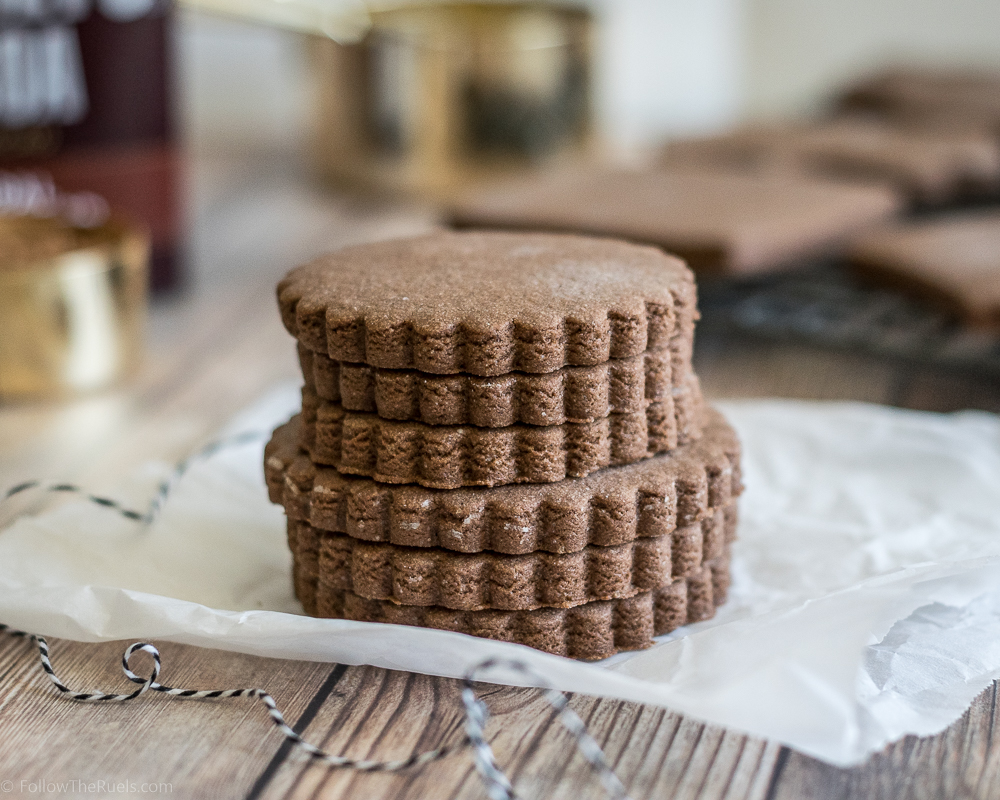 We are heading into cookie season. Well, for me it's always cookie season. But it really picks up with all the holidays coming up.
I have been wanting to try some other sugar cookie flavors for a while, and have been testing out a chocolate sugar cookie flavor, which I think will come in really handy for Christmas cookies! It is very similar to my classic sugar cookie recipe and creates the perfect cookie for decorating since the edges stay nice and crisp.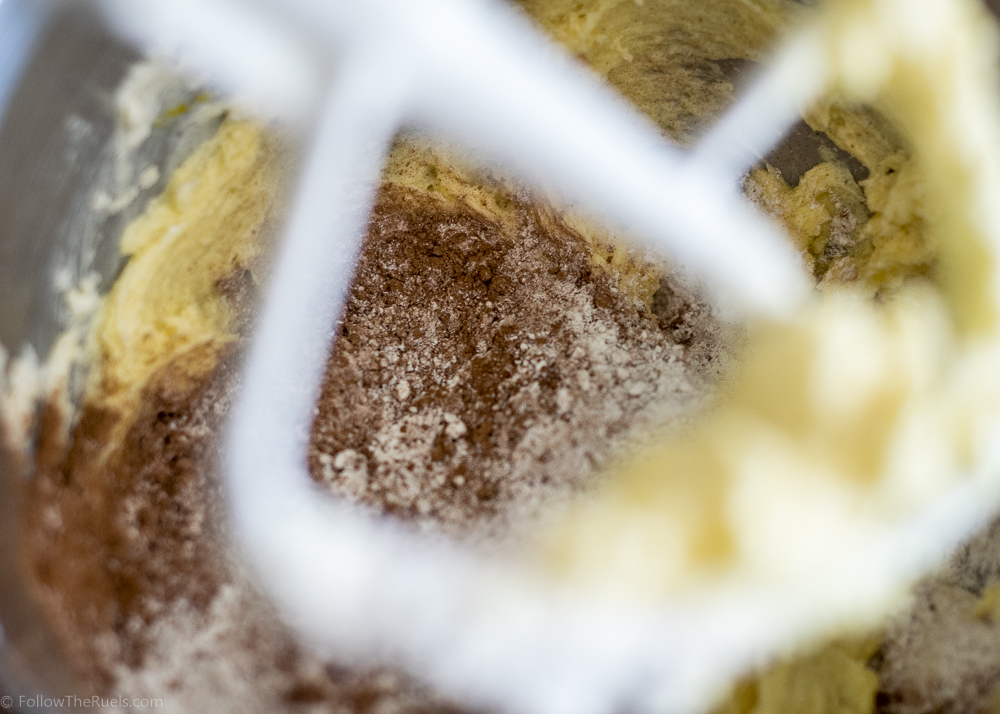 Really the only difference with this cookie recipe is the addition of cocoa powder and a bit more sugar. I also like adding a little bit of coffee extract (which you can easily make at home by soaking coffee beans in vodka for a couple weeks) in addition to the vanilla because the coffee flavor really enhances the cocoa flavor.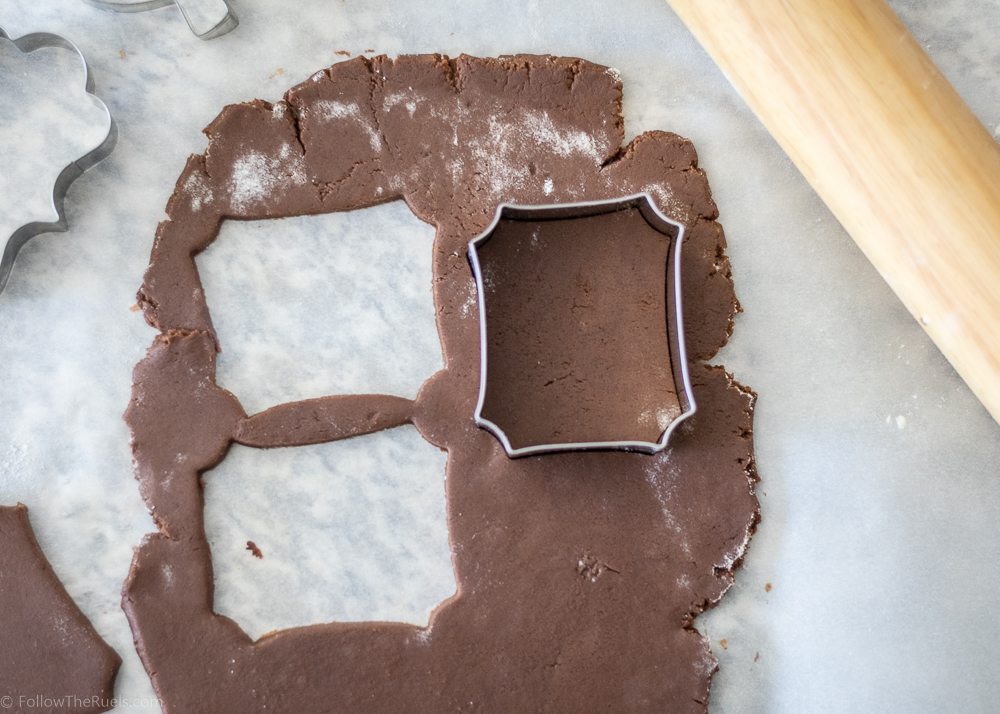 One of the biggest questions I get about my cookie dough recipe is how to know when the dough is the right texture or consistency. Some people find the dough to be too dry then some people will make the exact same recipe and it will be so moist that it sticks to their counters. So, here is what I do:
After the butter, sugar, eggs, and extracts are all mixed together, I mix in the first cup of flour. Then I mix in the next 1/2 cup and test the dough.
I test the dough by pressing it with a finger and if the dough sticks to my finger it's not ready.
Add 1/2 cup more, then test.
Add 1/2 cup more, then test.
By this point, the dough should be tacky, but not stick to my fingers. If it does, I keep adding flour 1/4 cup at a time.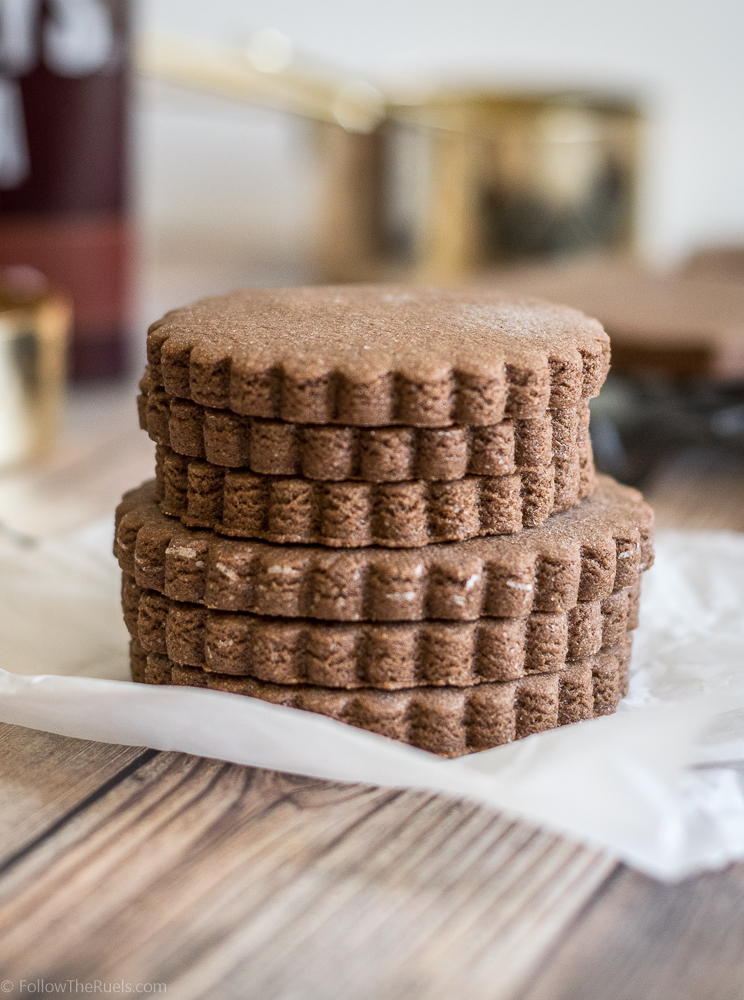 I hope that helps clarify the recipe. Because you want these cookies to keep their shape when they bake, it's best for the dough to be pretty dry. They aren't going to be like Lofthouse-soft sugar cookies. They are going to be more like a shortbread cookie. Unfortunately, I don't know of a way to get the best of both worlds.
The great thing about these chocolate sugar cookies is that the cocoa powder has a bit of extra fat in it which makes these cookies a little bit more moist than normal. Almost like a brownie in cookie form….almost.
Either way, be prepared to see a lot of these chocolate sugar cookies on Instagram and Snapchat in the next couple months. They are going to be my go-to recipe between now and Christmas.
PIN NOW, MAKE LATER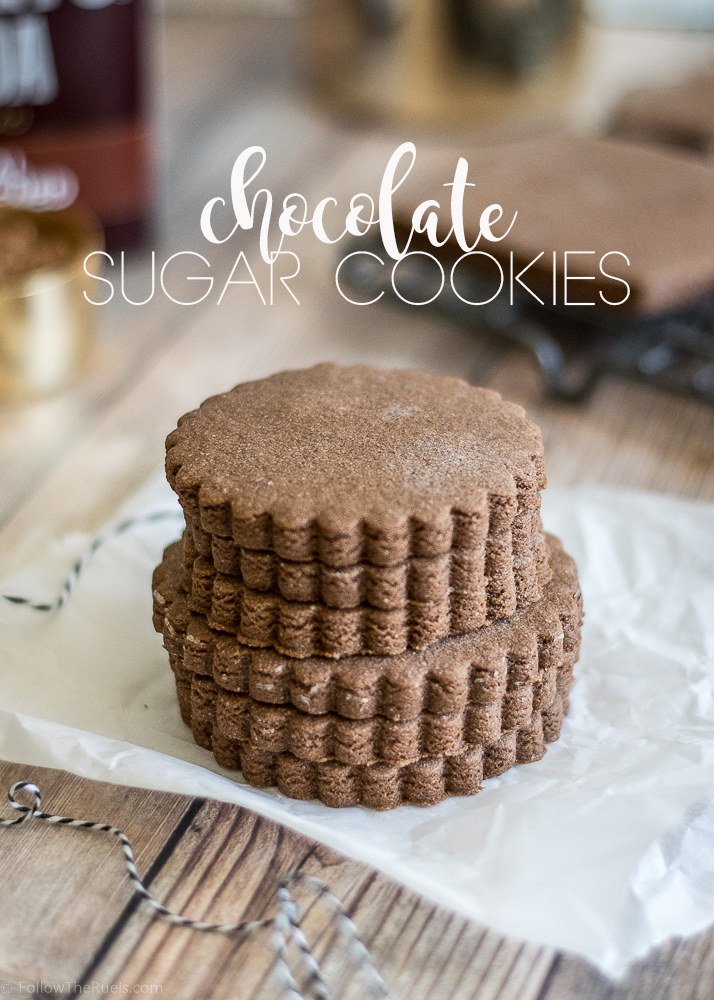 [amd-yrecipe-recipe:85]