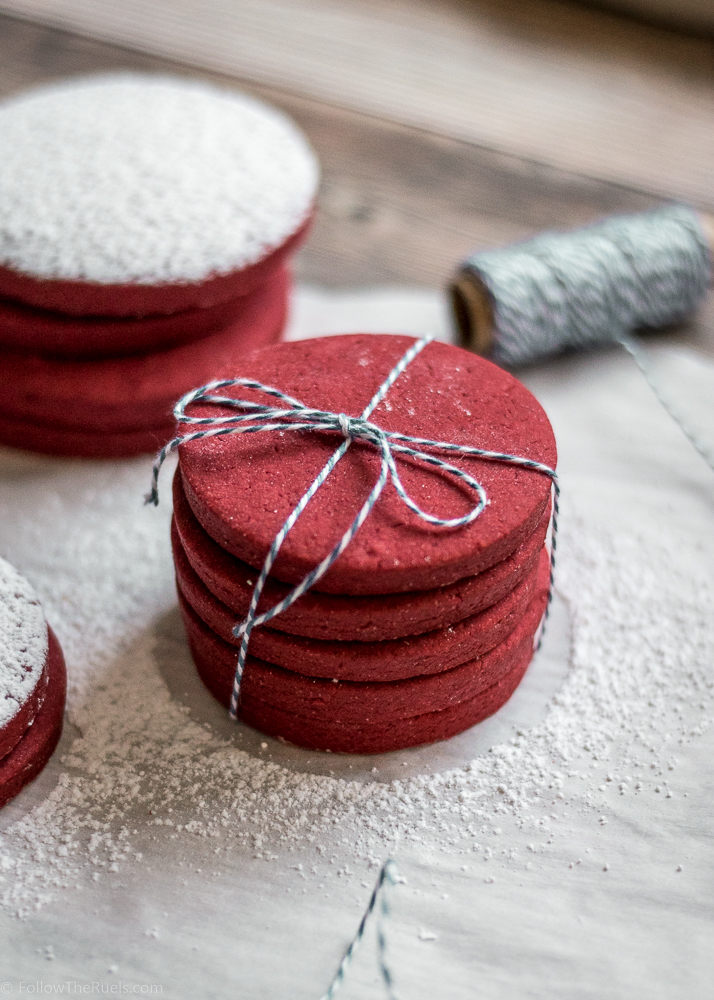 After the chocolate sugar cookies I made a couple months ago, I got this little idea in my head to make red velvet sugar cookies, too. I was going to wait for Valentine's day, but I couldn't help but think they would also be perfect for Christmas!
The recipe is almost identical to the chocolate sugar cookie recipe, with only some minor adjustments: less cocoa powder, add apple cider vinegar, add red food coloring.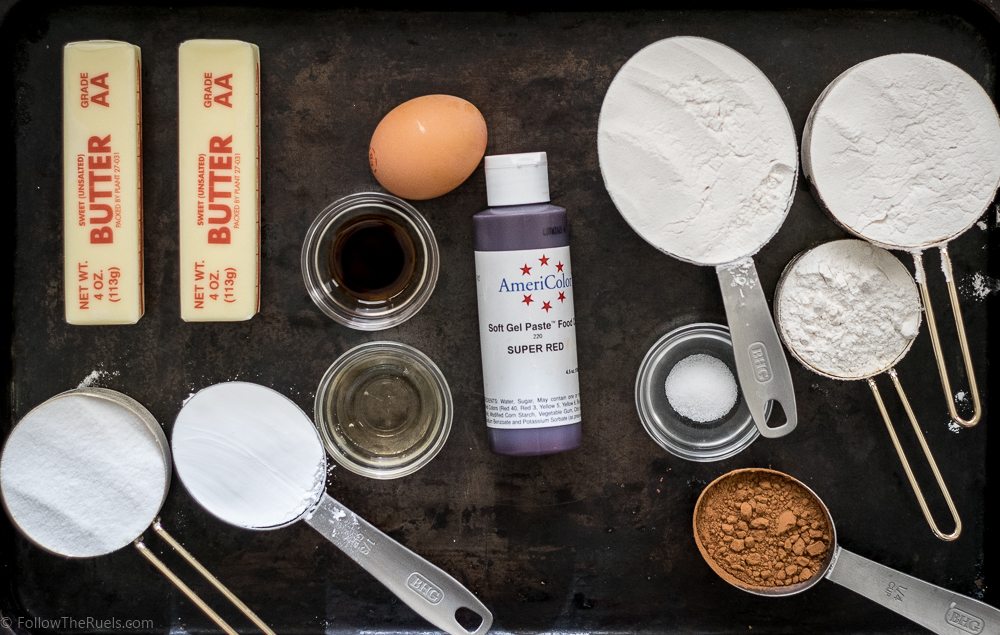 Thankfully, I didn't use nearly as much red food coloring as I anticipated. Sometimes red can be a tricky color to make because a lot of times it will end up pink. But I think having that cocoa powder in the dough really helped enrich the color of the red. I only had to use 1 tsp of the gel food coloring to make it that vibrant red dough.
However, if you use liquid food coloring, you may have to add a bit more.
And just like with my other sugar cookies, I like to let this dough rest in the fridge for a bit to chill and also help the flavors all meld together. But, if you are in a big of a time crunch, you can roll these out right away.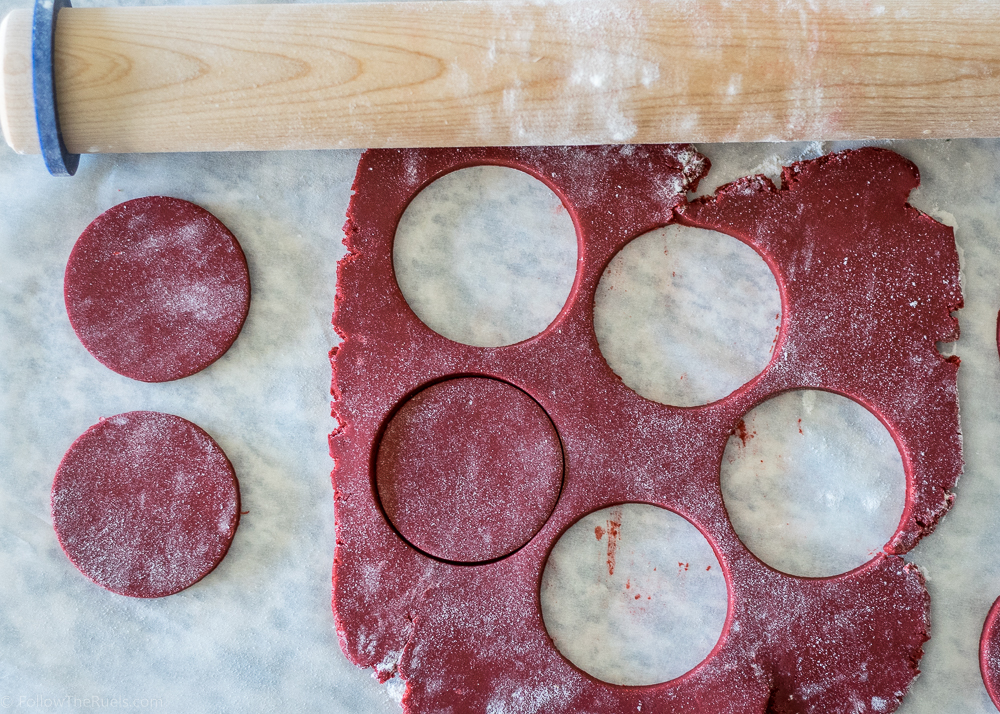 Isn't the red dough so pretty??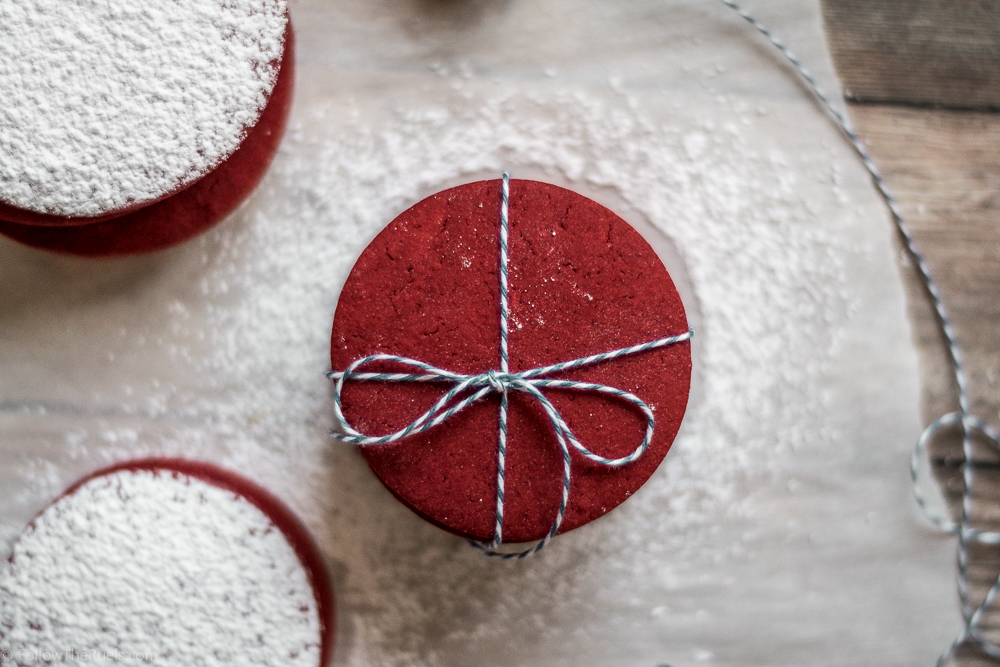 I just think they turned out so wonderfully! The red is so vibrant and they taste wonderful! Just like red velvet! I think they would be delicious smeared with a little cream cheese frosting and topped with some sprinkles. Which would be great for Christmas, but also would be great for Valentine's Day with pink sprinkles. Oh! What about 4th of July if you add some blue sprinkles? These cookies are turning out to be more versatile than I thought!
Or you could go simple and just dust them in powdered sugar, appropriate any time of year.
Or…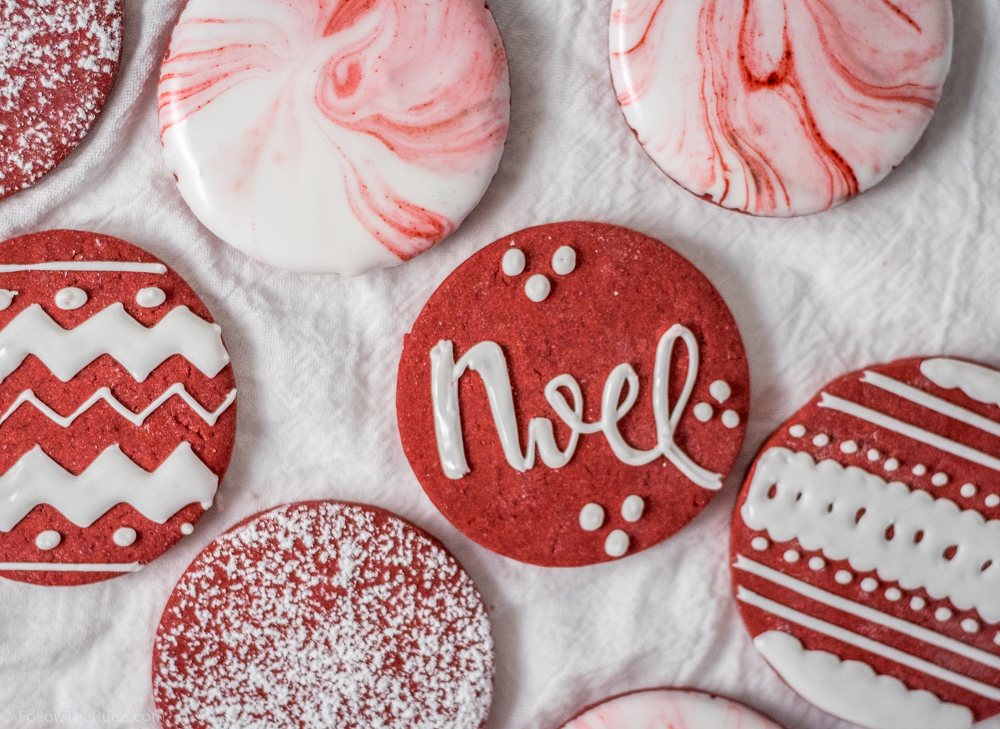 You could decorate them with royal icing for the holidays!! I just used my favorite royal icing recipe to make some festive designs. The best part is you don't have to do as much icing because you want the red cookie to show through!
I bet who ever is on the receiving end of these cookies (even if its just your stomach) will be delighted!
[amd-yrecipe-recipe:104]