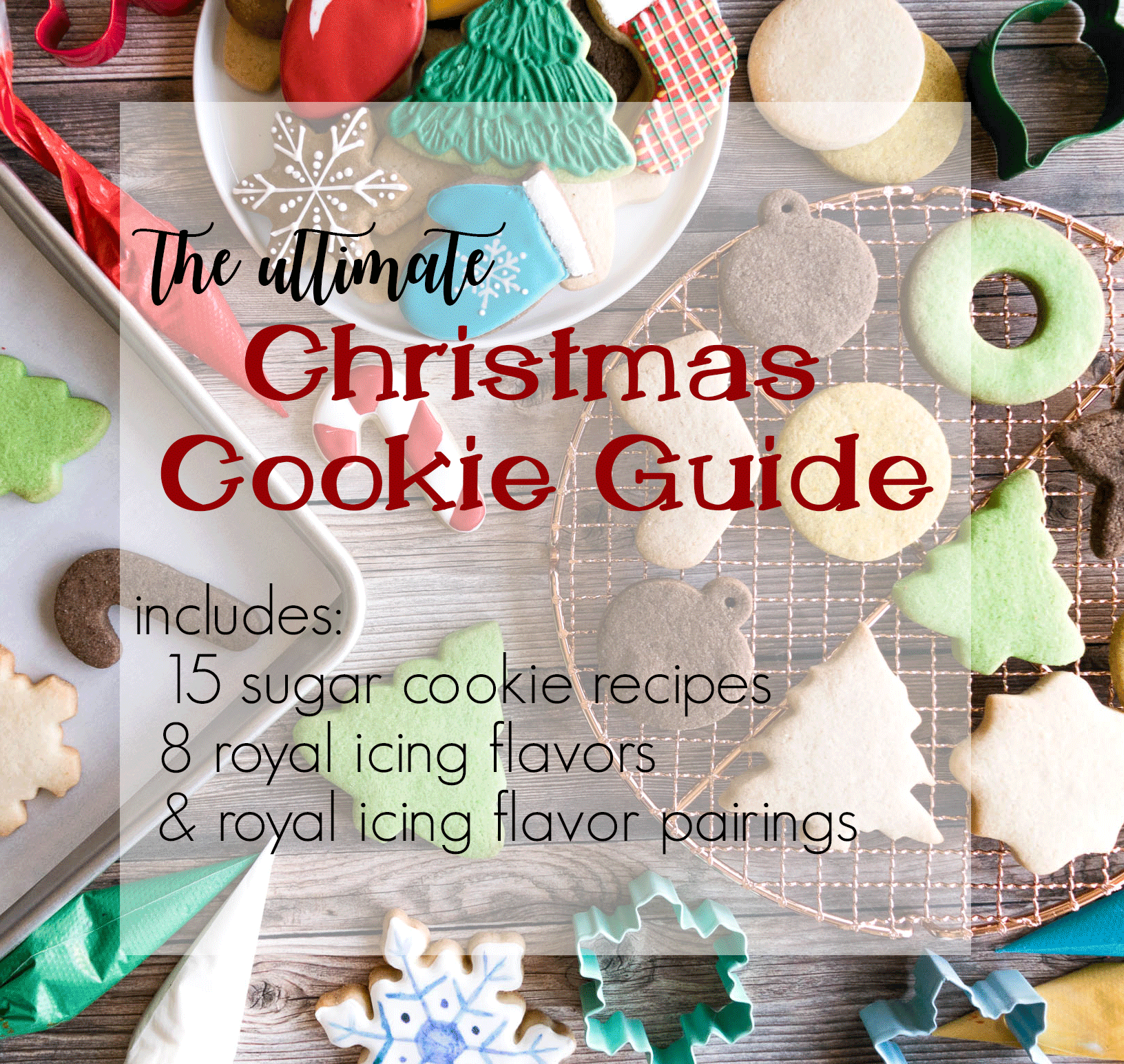 Thanksgiving was only a few days ago. Heck, it's not even December!! But I have wasted no time getting into the holiday spirit. My Christmas tree is up! I have already checked a couple people off of my Christmas list, and I have done lots and lots of holiday baking (already!).
Actually, the holiday baking I have been doing has been recipe testing for my brand new Christmas Cookie Guide. Last year, I put together a very intensive post on how to decorate the perfect Christmas cookie. This year I wanted to create all-new recipes that will make your Christmas cookies stand out from the crowd!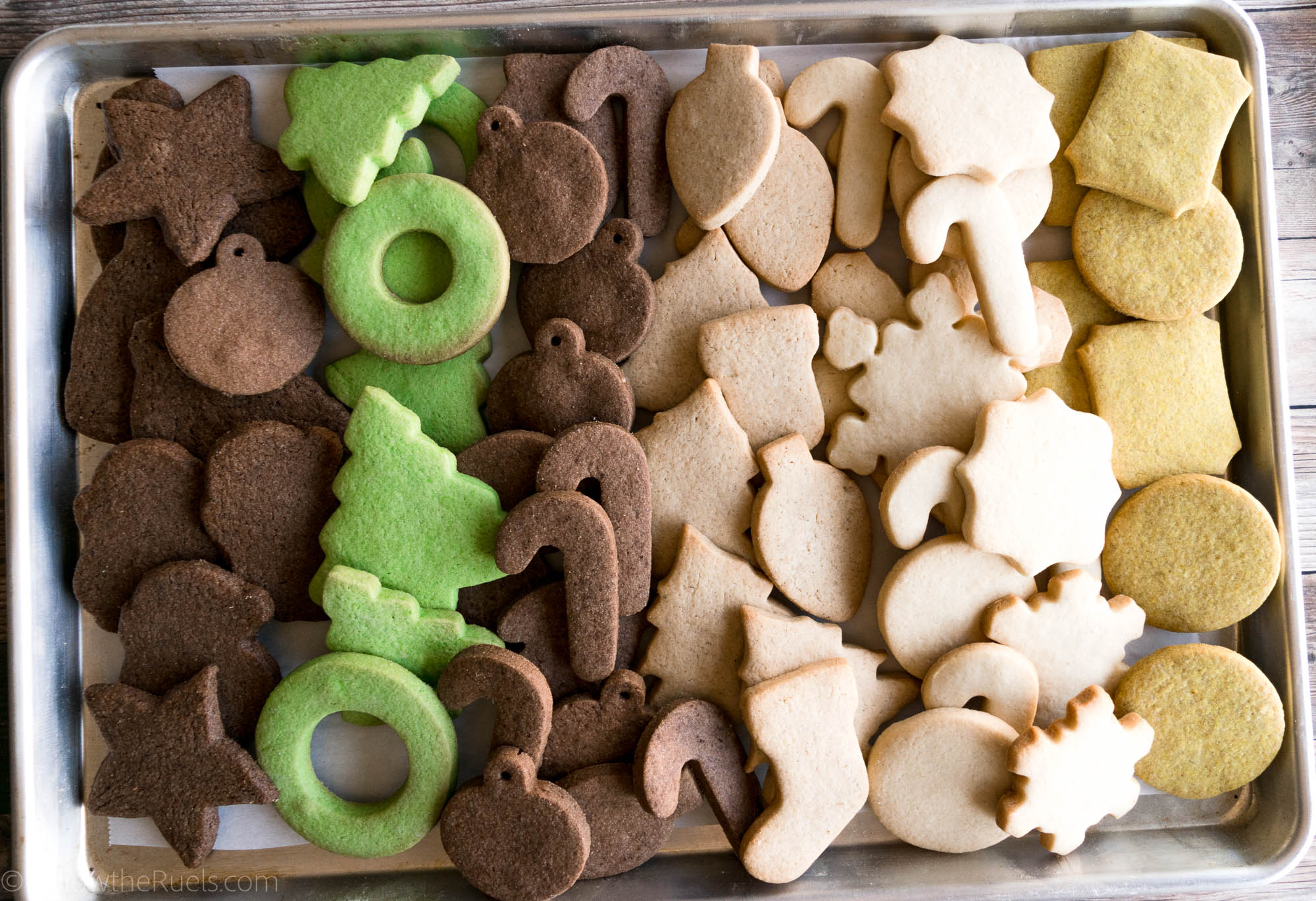 For this guide, I created 12 brand new sugar cookie recipes (in addition to 3 of my classics). It includes recipes like golden chai-spiced, pistachio, Christmas spice, peppermint mocha, and Mexican chocolate.
Oh yeah…they are good.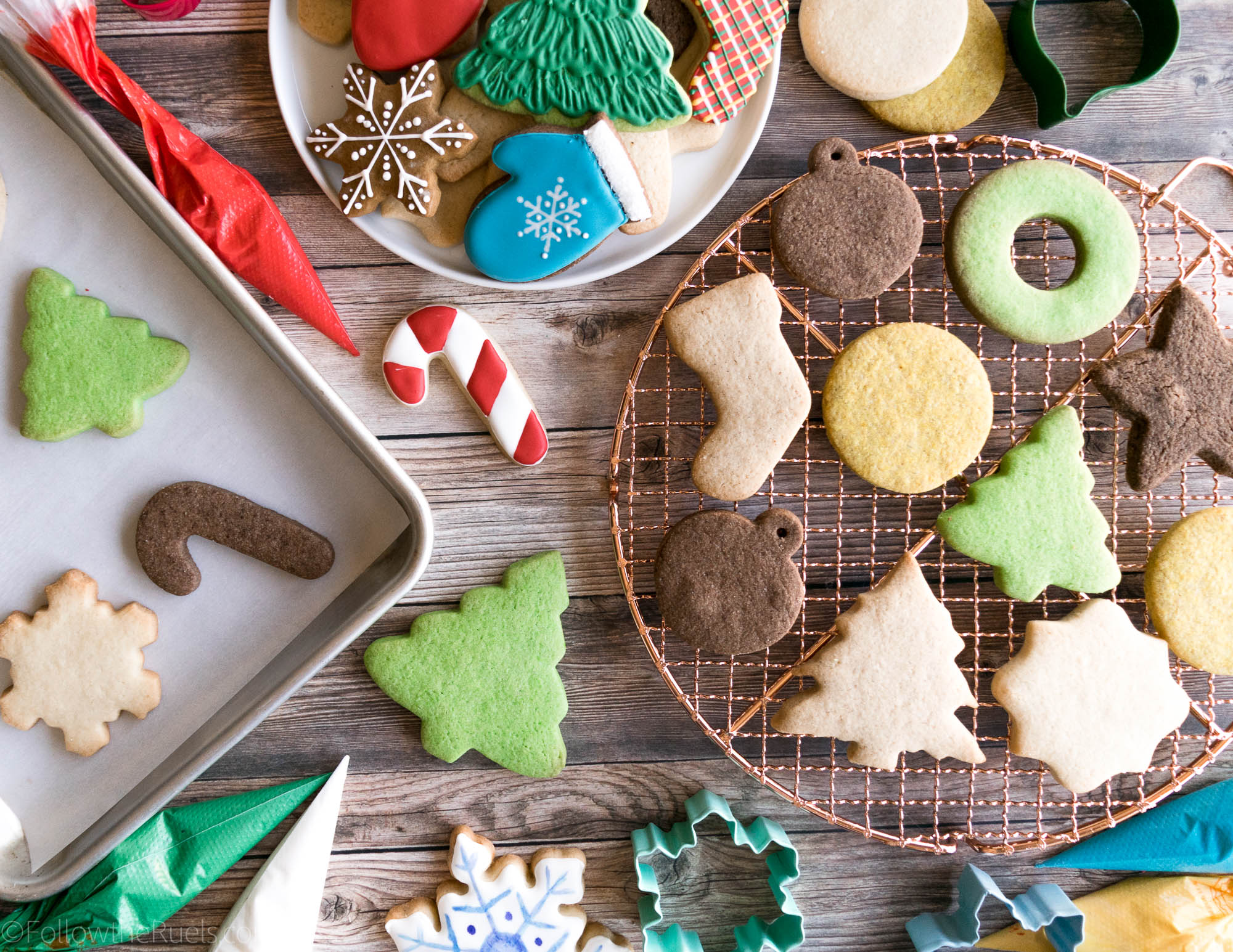 In addition to that, I have added some flavor alternatives to the basic vanilla royal icing. These flavors will pair perfectly with all of the cookie recipes included in the guide. In fact, I tell you exactly how I would pair each flavor and cookie!
So really, you are getting over 50 Christmas cookie combinations for the low low price of $1.99. Okay, that may be stretching it a bit. But I still think 15 cookies recipes for less than $2 is a steal!
Now you will have everything you need to make amazing Christmas cookies that will blow your friends and family away.
Stay tuned throughout December to see all the various ways I decorate these cookies!