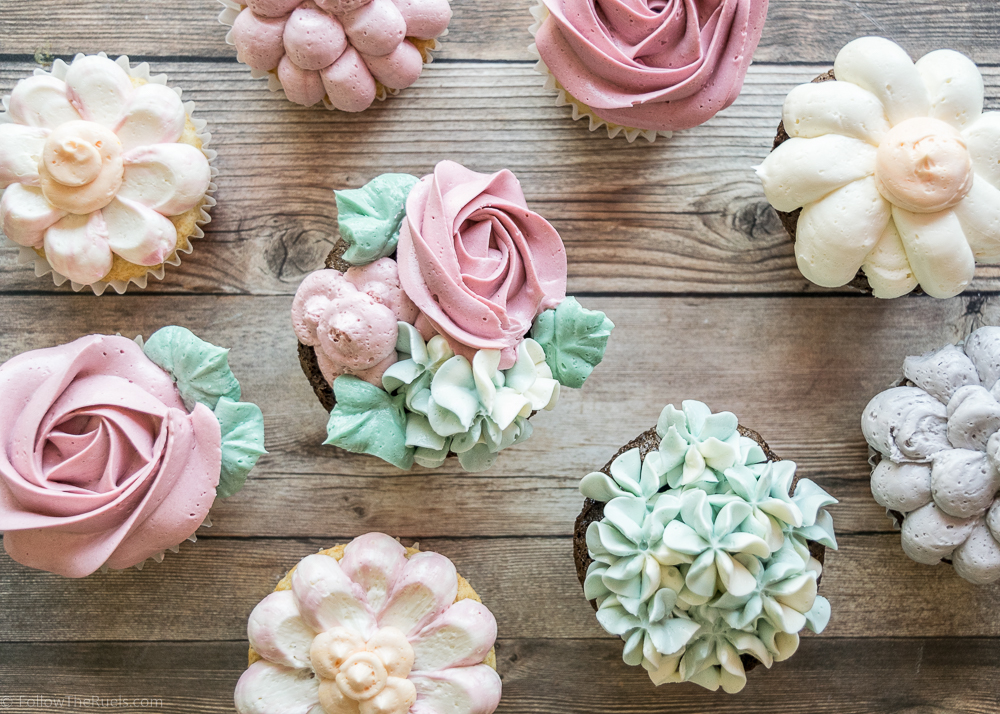 Decorating cakes and cupcakes has been my latest obsession. I have been jumping on every opportunity to make cupcakes for friends just to practice and hone my skills.
I've actually found that for the most part, decorating cupcakes (I won't speak to cakes since I haven't had as much experience with them) is MUCH easier than decorating cookies. It requires a lot less time. And you have license to be a little more abstract with your decoration, particularly flowers.
Of course, you could make some super realistic looking flowers or decorations that I am sure would challenge my previous theory, but for now, this girl is perfectly happy sticking to some fun and easy ways to decorate cupcakes!
Which is why I thought I should show you my 5 favorite cupcake decorations! They are all "floral inspired". I don't want to call them flowers, because like I said below, you may have to really use your imagination to consider them flowers. But when paired all together, they look like a beautiful bouquet!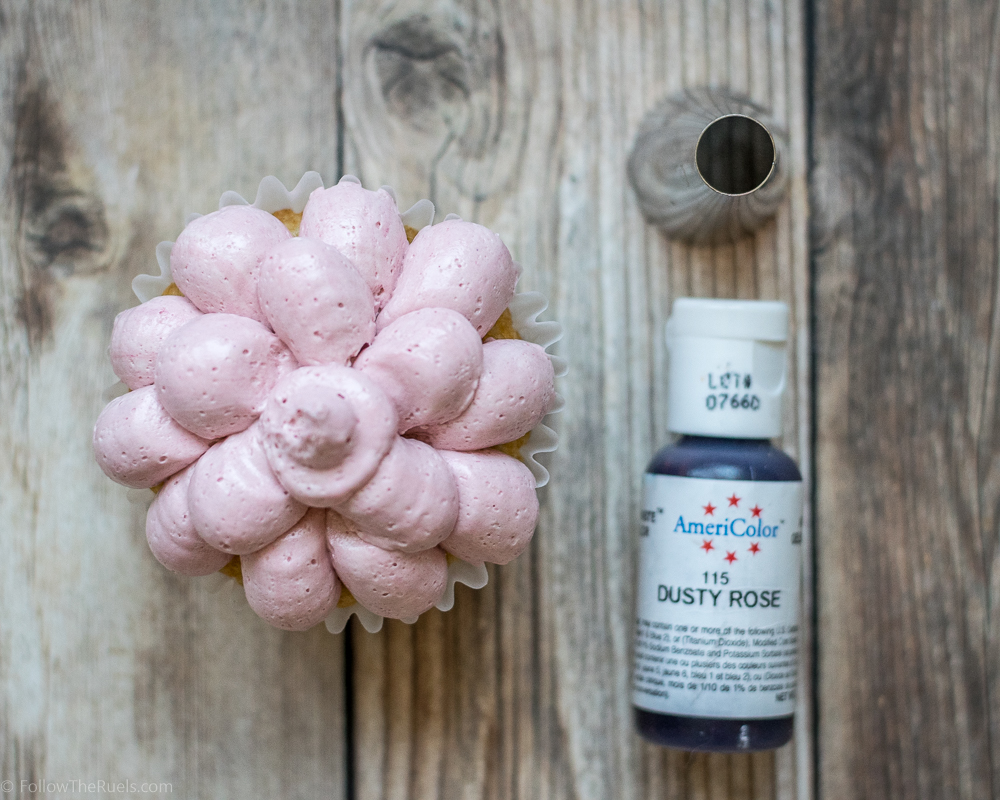 This is kind of a tiered flower with two layers of petals and dot in the middle. For this flower I used a big round tip, like a 2A. For bigger petals use a 1A, smaller use a 12.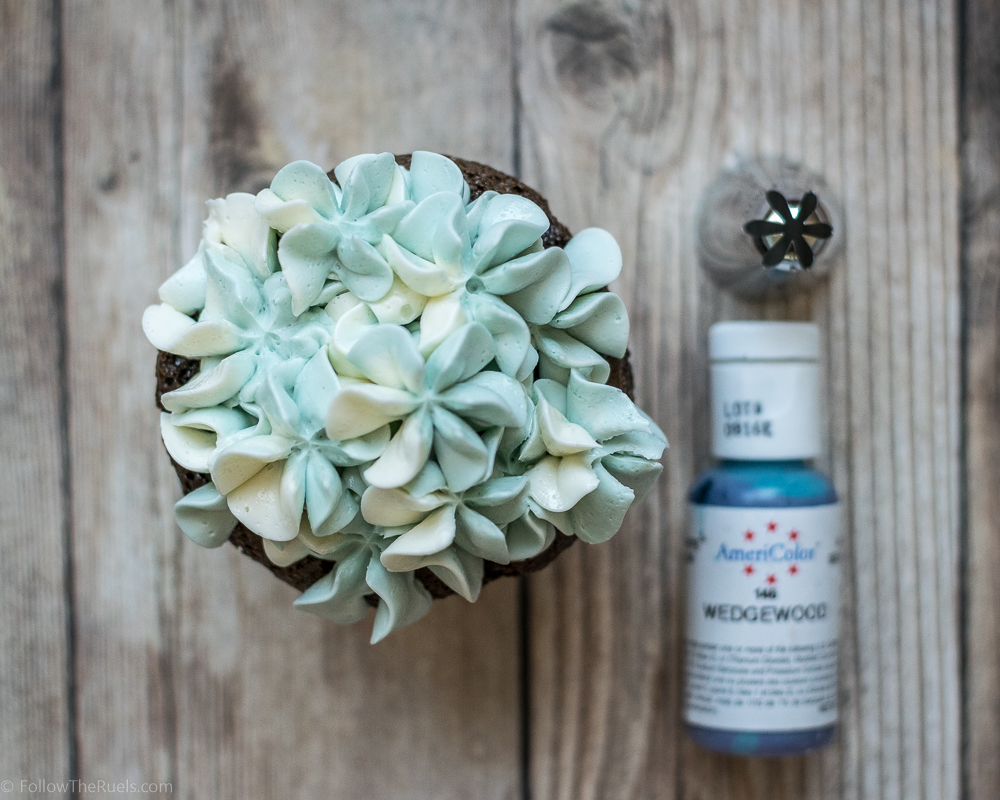 These hydrangea inspired cupcakes are my favorite because they are just so easy! Using a 2D tip, you just dot the top of the cupcake in these pretty little flowers. They piping tip does all the work for you!
And because hydrangeas are typically multicolored, I like to add multiple colors of icing into one piping bag so that every flower has a little of each color. I recommend sticking with 2 colors, and not doing any more than three unless you are going for a specific look.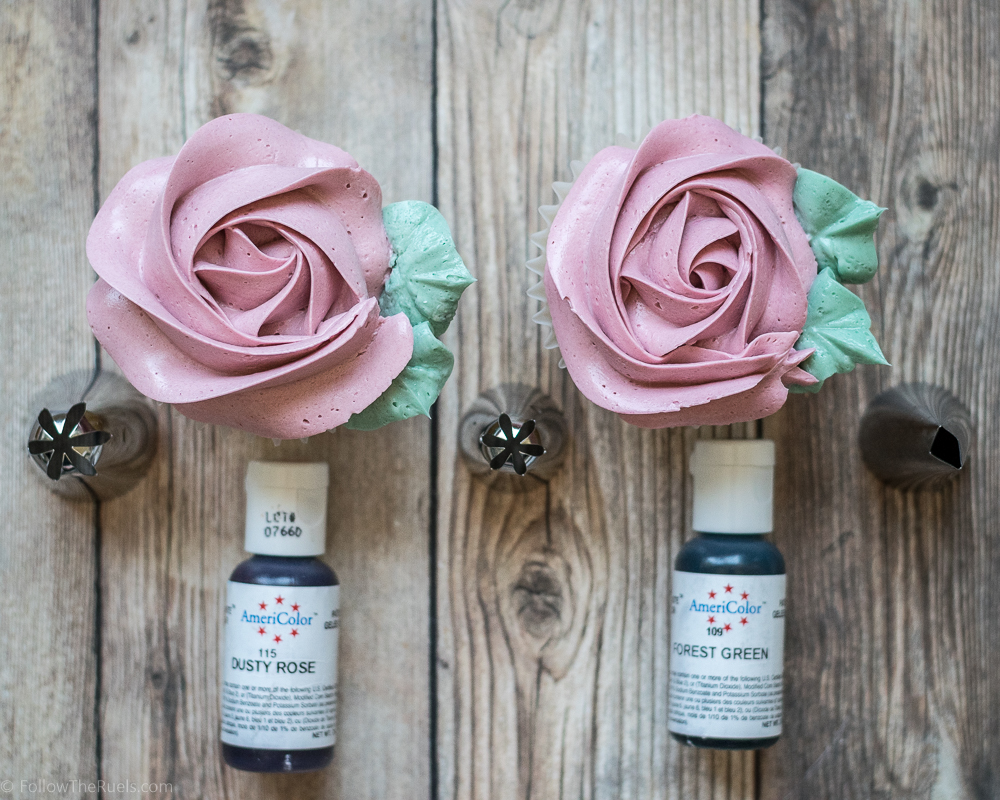 This rose decoration is one that I make a lot, even when I am not going for a floral inspired cupcake. It's just such a beautiful cupcake decoration. But when you add a couple leaves, boom! it's a rose!
For these cupcakes, use a 1B or 2B (any closed star tip) and make spiral on top of the cupcake. The 1B will give you a more open rose, like the one on the left. The 2B or smaller tip will give you a tighter rose, like the one on the right.
For the leaves, use a 366 or any large leaf tip. Leaves are really easy to make. You just press the tip into the side of the flower, squeeze a blob of icing out of the tip while gradually moving the tip away from the cupcake. Then stop squeezing and swiftly pull the tip away creating a little tip.
This daisy looking cupcake is very similar to the cupcake at the very top except there is only one layer of petals. I also used a bigger round tip, a 1A, to create the fatter petals and a 12 tip to make the yellow center. But again, any big round tip will work!
To create the multicolored petals, I wiped a little bit of pink icing on one side of a piping bag, then filled the bag with the white icing. That way, just a bit of pink would streak the petals as the were piped out of the bag.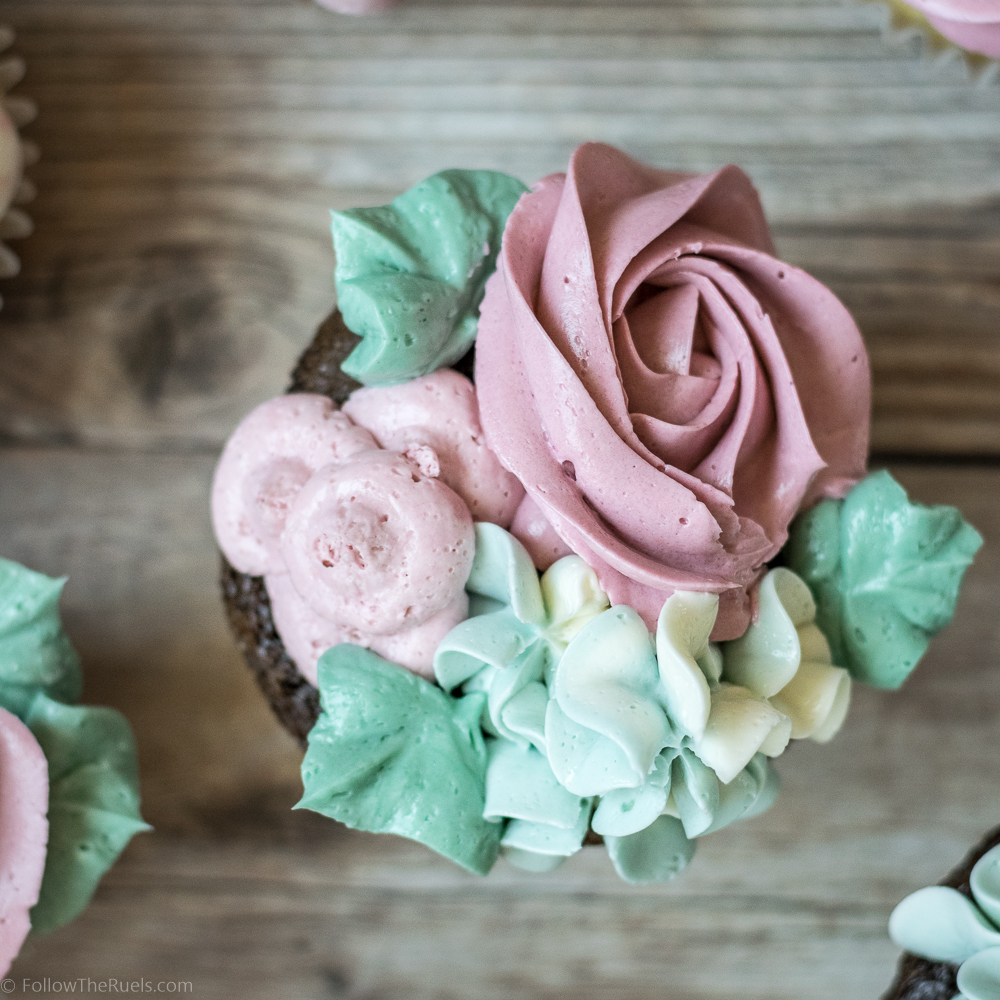 Now this is my favorite cupcake. It combined the flowers that are on each of the cupcakes into one bouquet! I like to start with the rose, since it's the biggest, then surround with hydrangeas, dots, and leaves. With these, you can really do anything you want! Be creative!
See, you can totally make these. Just use your favorite cupcake recipe (here's one!) and your favorite buttercream recipe (I'll be sharing mine soon!) and get to decorating!
To see a list of all the tools and ingredients I used for these cupcakes, see below (Note: this post contains affiliate links, which means every time you follow the link and purchase something, I get a small commission which I'll probably use to buy more butter, sugar, and piping bags)
[show_shopthepost_widget id="2636651″]