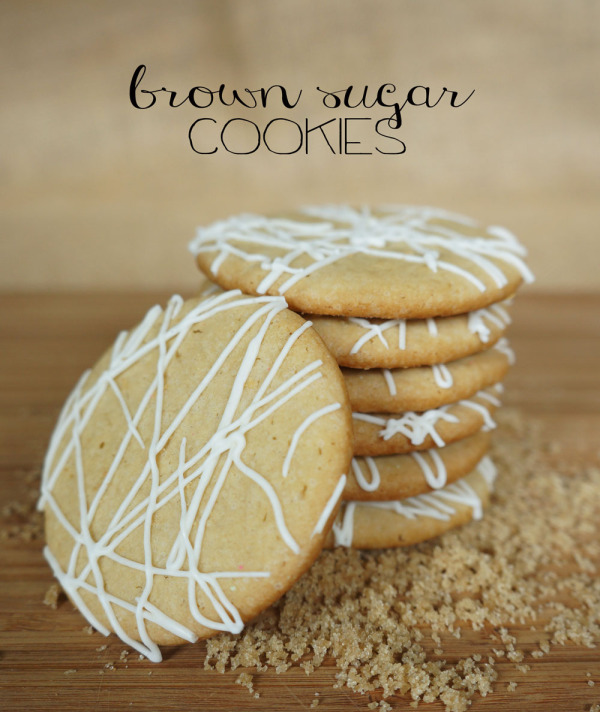 There are lots of flavors that are synonymous with Fall, like pumpkin spice, cinnamon, and caramel. One that is probably lower down on that list is brown sugar. Even though it may not be as trendy and pumpkin spice, brown sugar is in a lot of Fall's best treats! Apple pie, pecan pie, chocolate chip cookies, sweet potato casserole. I'm sure there are more. But because it is Fall's unsung hero, I decided to make a brown sugar cookie. Which is essentially exactly like a sugar cookie, but made with brown sugar.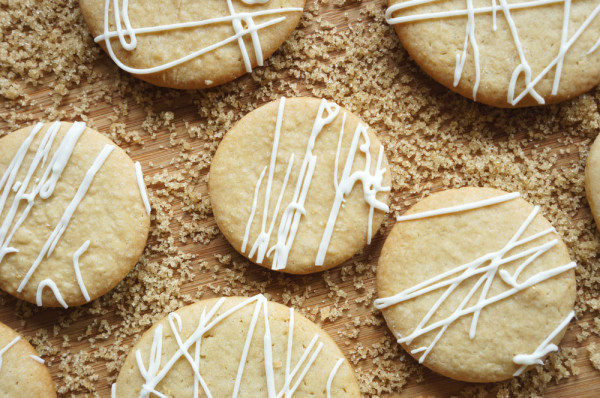 It might seem like a small change to a simple recipe, but by switching to brown sugar, the cookies are more moist and have a carmel-like flavor. They just taste "warm", if that makes sense. They are truly wonderful and Fall's perfect cookie.
And because of that, I thought it would be fitting to make a few in the shape of something quintessentially "Fall" – changing leaves.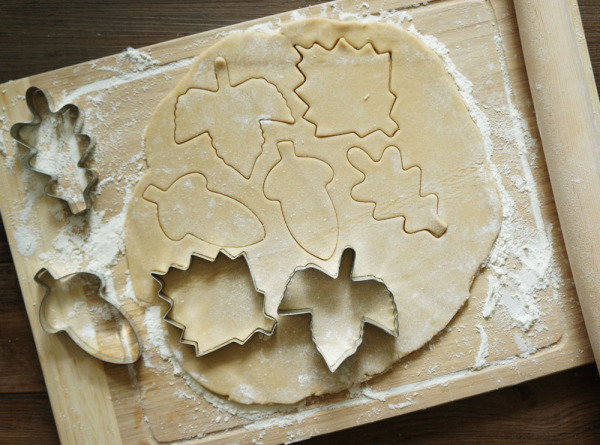 Just like normal sugar cookie dough, I like to chill my dough over night so it rolls out a bit easier. I roll the dough out to about 1/4-1/2 inch and then bake them at 325 degrees for about 10 minutes.
To decorate the cookies, I made 15 second icing in 3 different color: golden yellow yellow and orange), burnt red (red and brown), and green. I first outlined the edge of the cookie, then flooded the cookie with all 3 colors. Using a toothpick, or in my case, a skewer, spread the icing around the cookie as well as mixing some of the colors together, like you would see in a Fall leaf. Then let dry for at least an hour or overnight.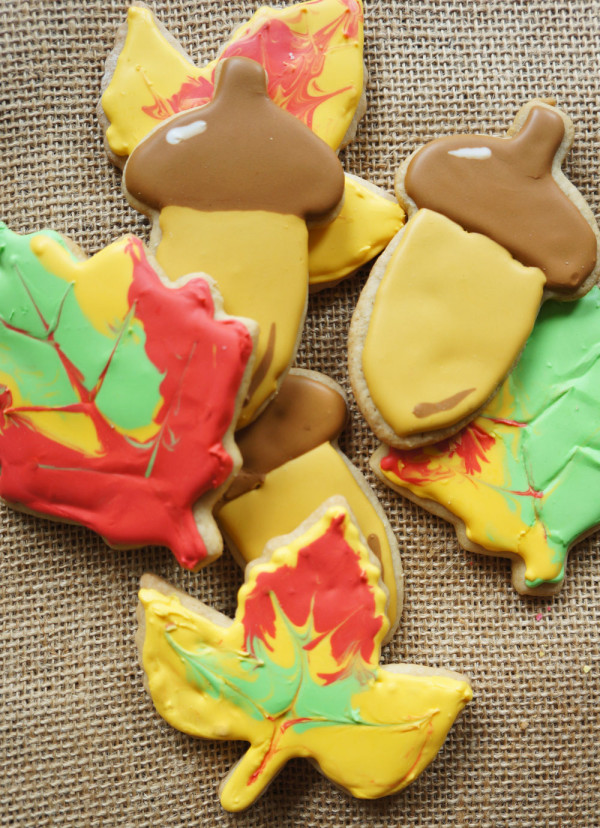 The acorns are even easier! Pipe around the top portion in dark brown, then flood that section. Then pipe around the bottom section in light brown and flood it. Too add the white shine, pipe a small line in the wet icing and let it sink in. Do the same with brown icing to make the shadow on the bottom.
The acorns are definitely my favorite and I feel like I'm really improving with my cookie icing skills (thanks to all those you tube videos). My husband wasn't a fan of the leaves, and he might have gotten himself into the dog house by saying so. Oh well, he just doesn't understand my creativity….or something. 😉
[yumprint-recipe id='51']