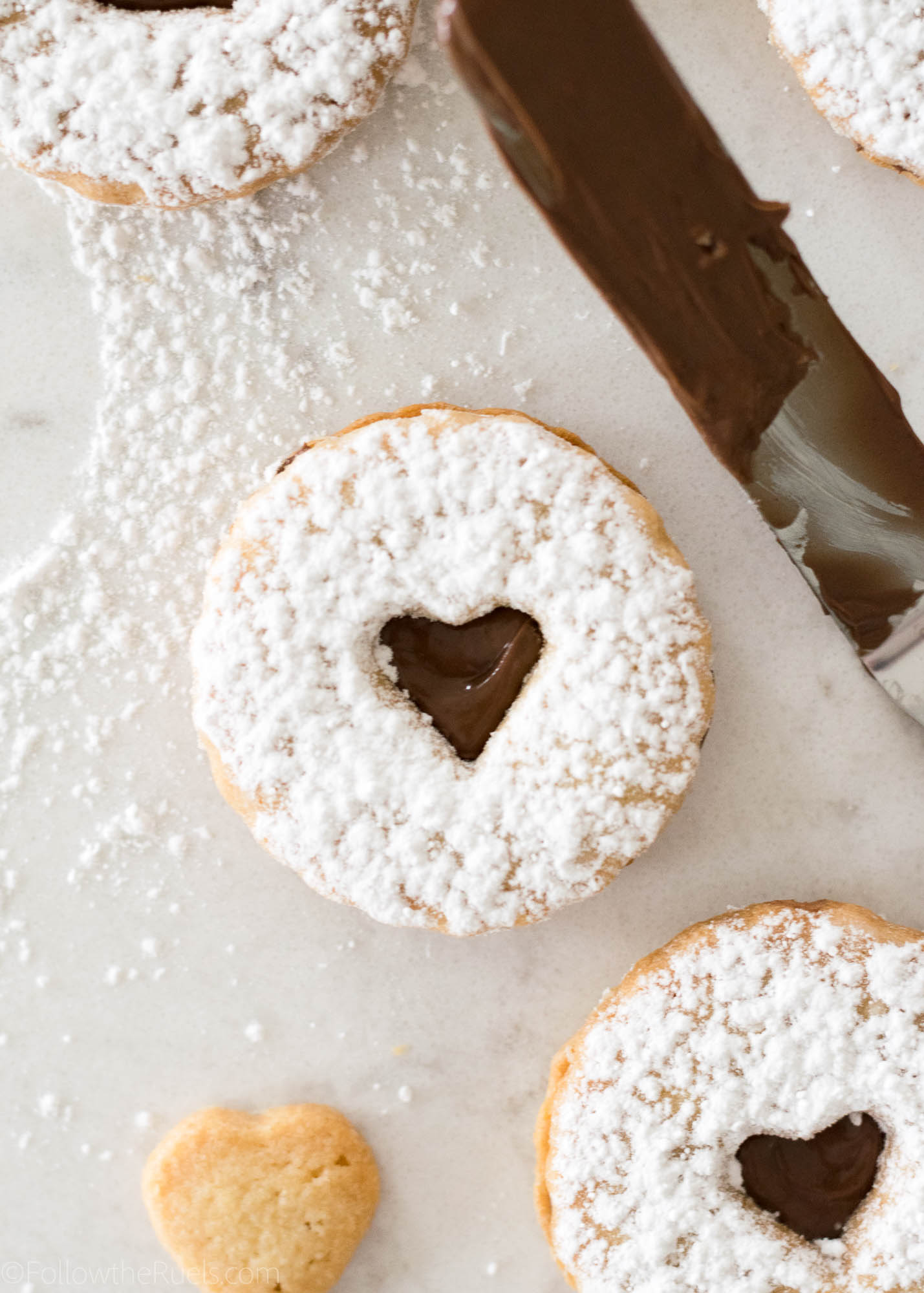 I have always had a special interest in Linzer cookies. They are, obviously, Linzer. I am and Lindsey.
You get it (right?).
But I rarely ever make them (I just eat them). Which is a crying shame because they are beautiful, delicious, and fun to make! I love the little window in the sugar-coated top cookie to let the delicious filling peak out. That filling is typically raspberry jam.
Now, I love some good raspberry jam as much as the next girl, but you know what would be better?
Nutella.
And these Nutella Linzer cookies are absolutely perfect for Valentine's Day! They have everything you need! A little sugar, a little chocolate, a heart cut out. Do you need anything else?
How to Make Them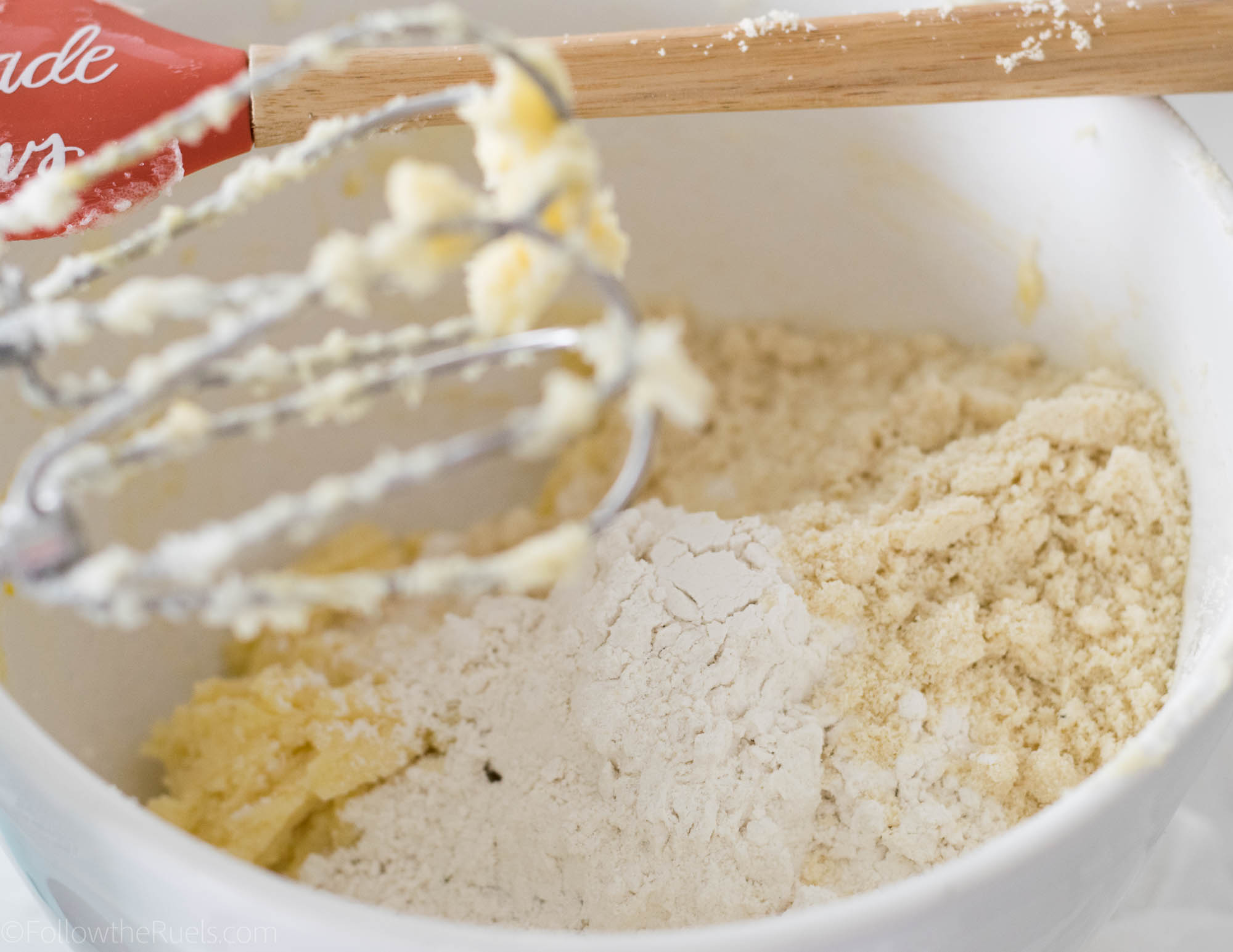 The cookies that make up the Linzer are traditionally made with almond meal. However, using pure almond meal would result in a very crumbly and hard cookie. These cookies are a mix of my favorite sugar cookie and an almond cookie so that they still have that great almond flavor and texture, but aren't overly crumbly or tough.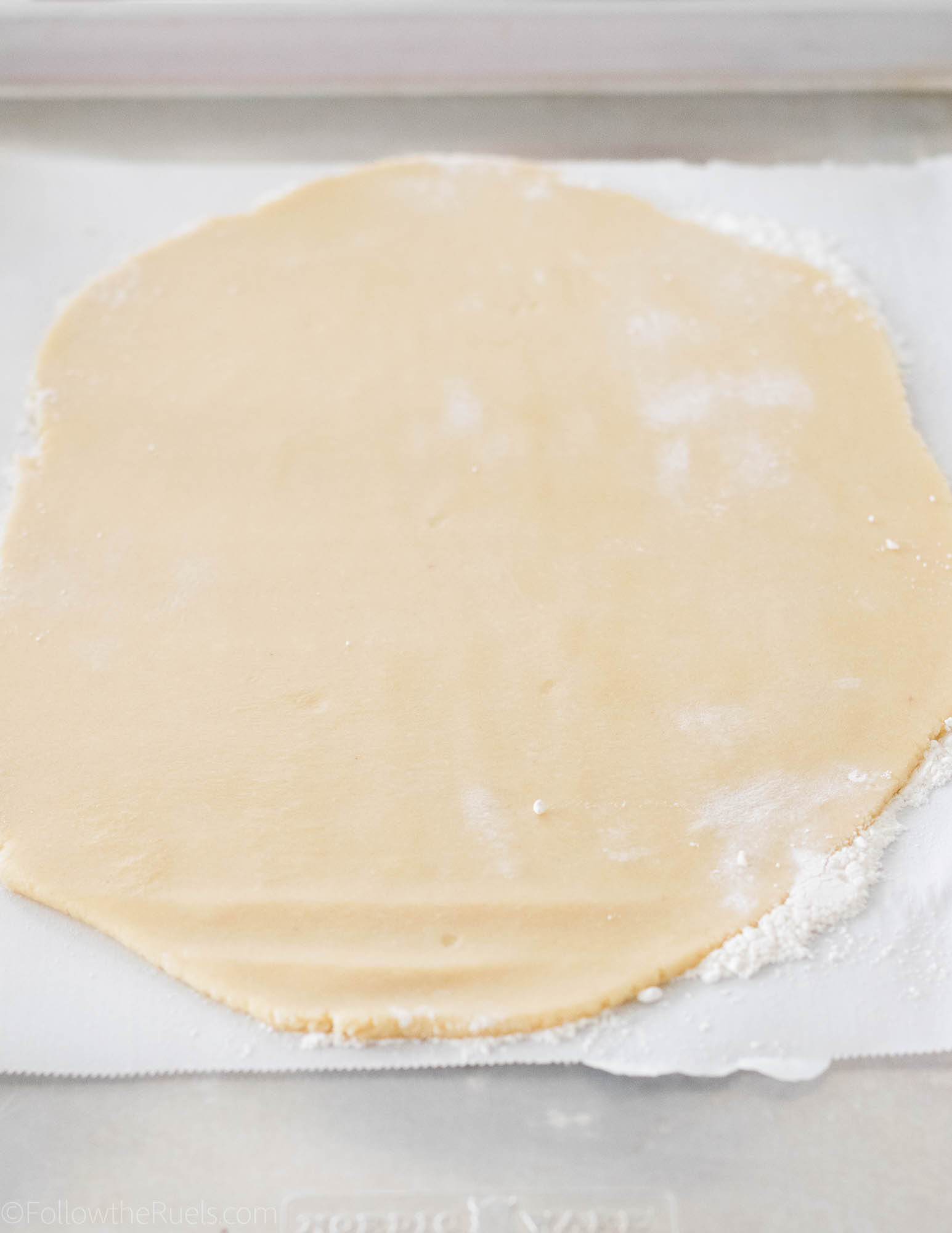 After the dough has been mixed, dump it out onto a sheet of plastic wrap and wrap it up into a ball. Chill in the freezer for 20 minutes or until it's slightly firm. This will help you roll it out into a nice even sheet.
Since the dough is rather soft, it would also help to chill the dough after it's been rolled out which will help create evenly shaped cookies (which is pretty important when you are making cookie sandwiches).
I like to roll my dough out on a sheet of parchment then transfer the parchment to a baking sheet, then the baking sheet to the fridge.
After a few minutes, the dough should be firm enough to cut out into shape.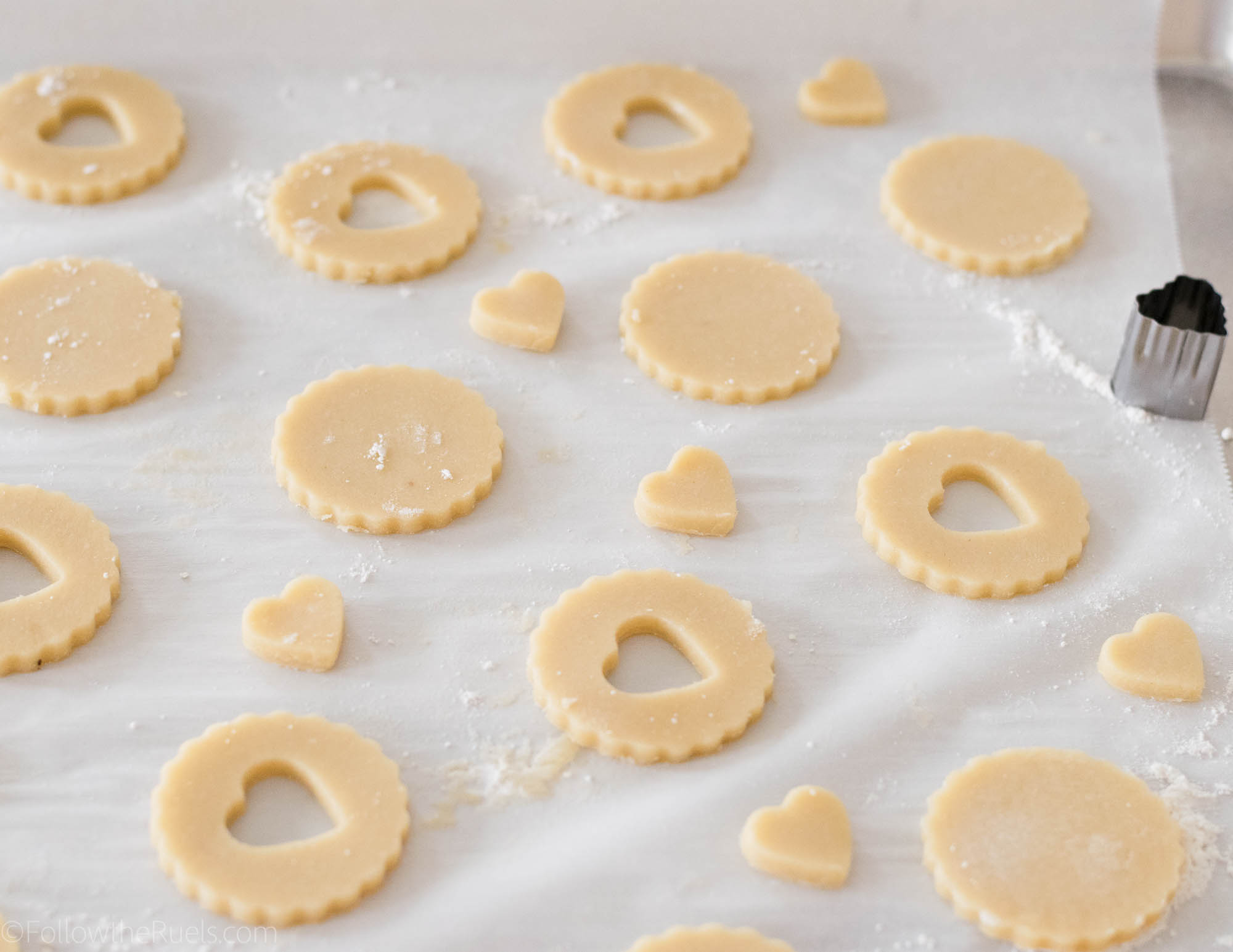 Cut out circles (or whatever shape you like), then cut out the window in every other cookie. In this case, I used a small heart cookie cutter.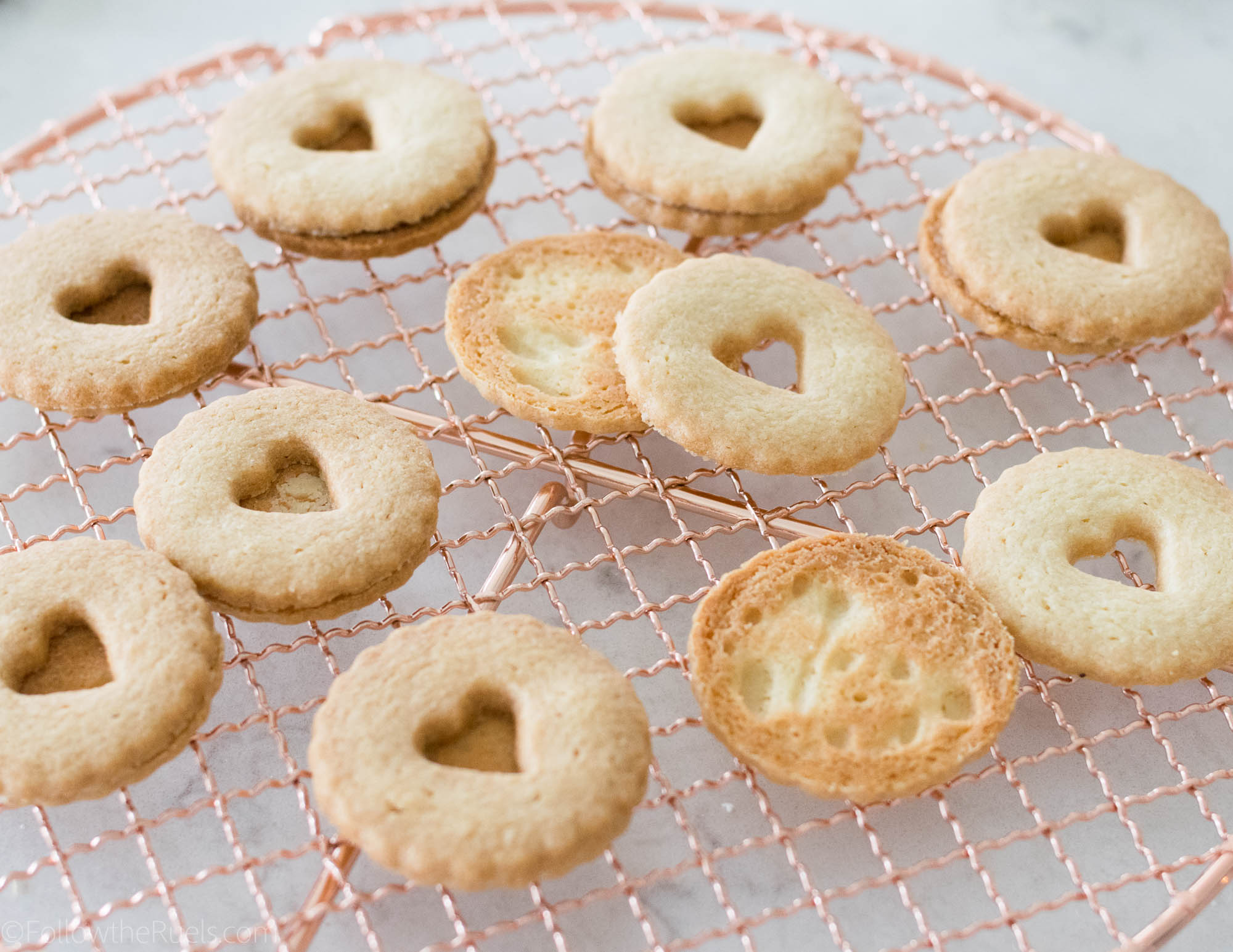 Once the cookies come out of the oven and had had a chance to cool, match them up to find a tip and a bottom that are of similar size.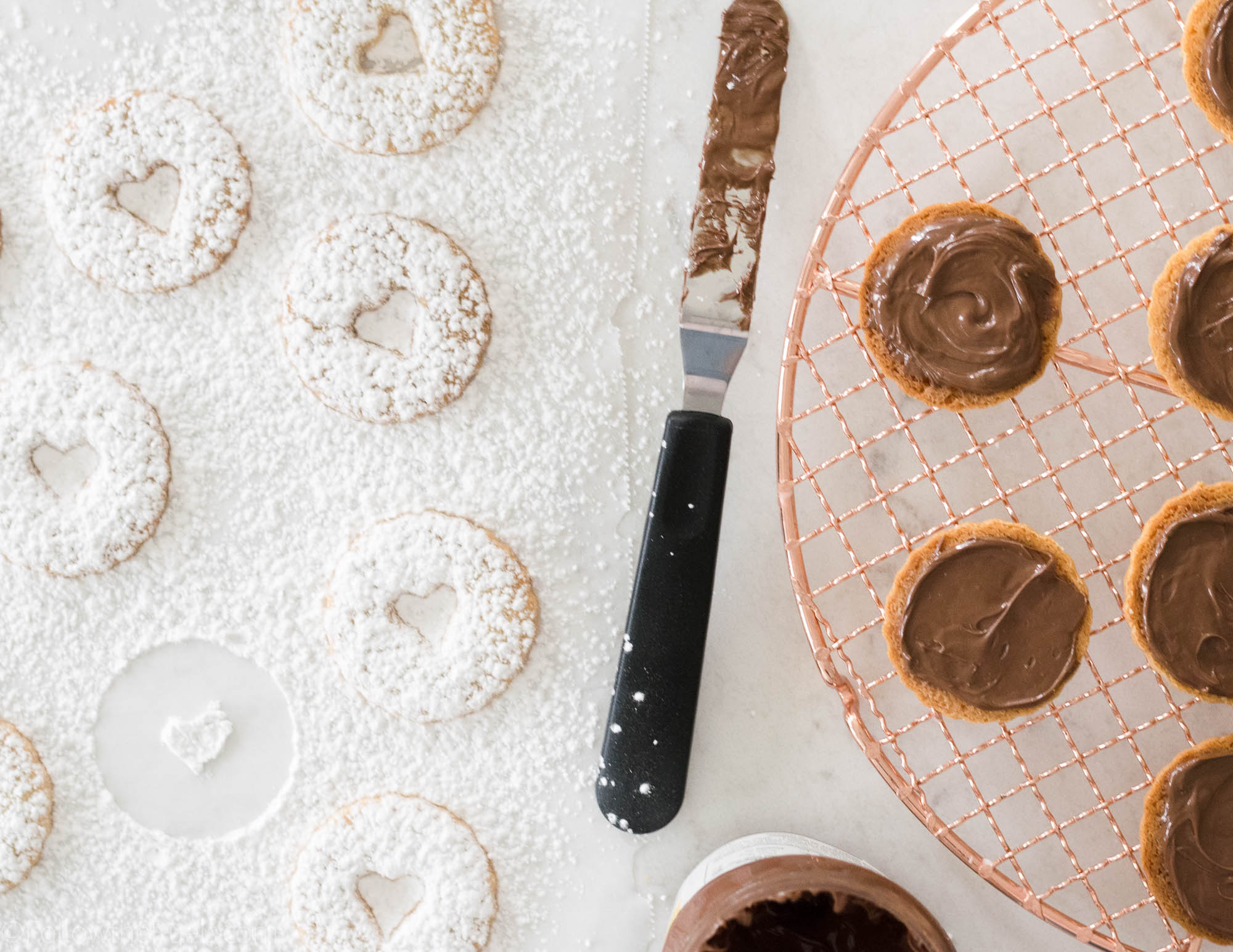 Dust confectioners sugar over the top cookie and spread the Nutella over the underside side of the bottom cookie.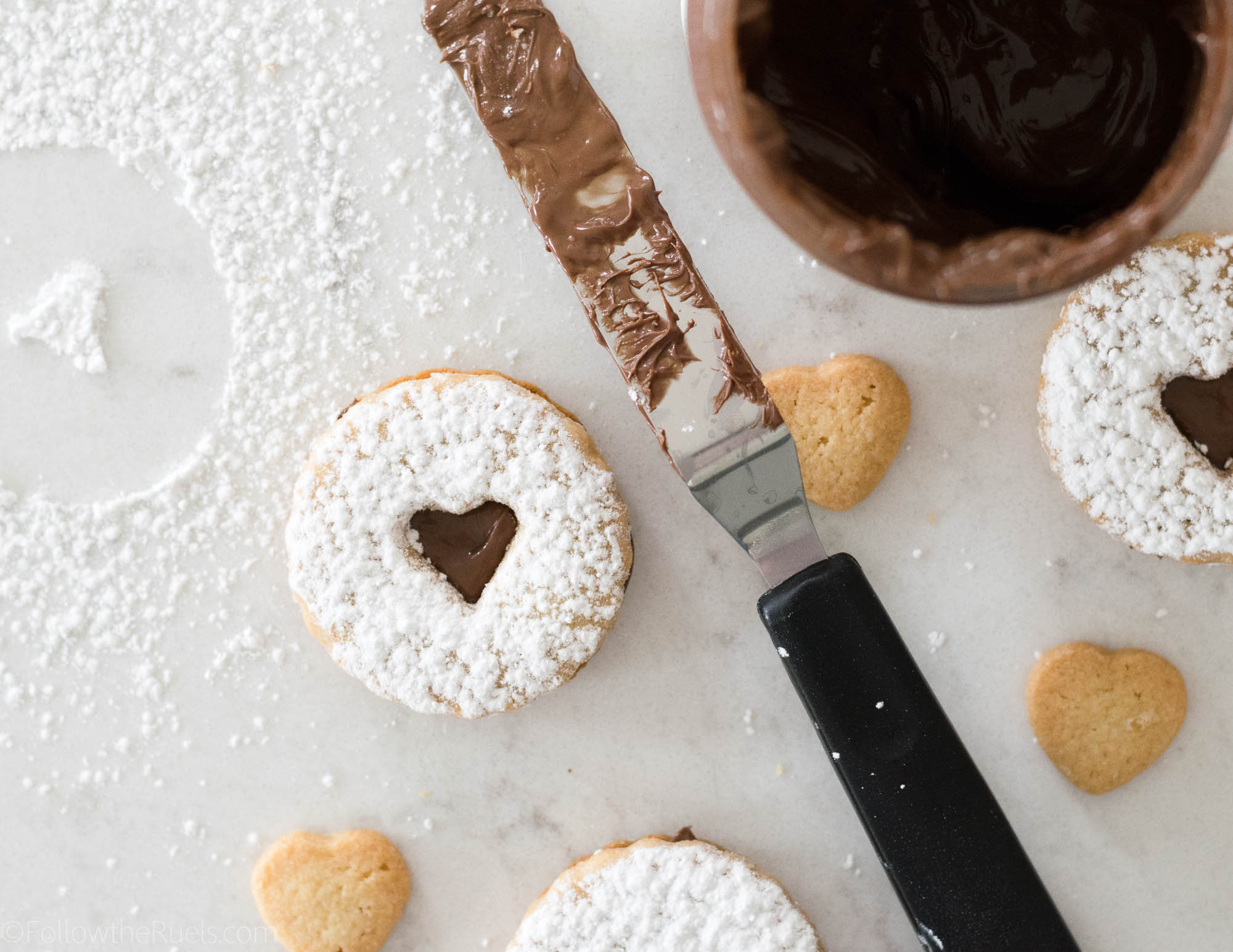 Finally, reunite the top cookies with the bottom cookies to create delicious Nutella Linzer cookies.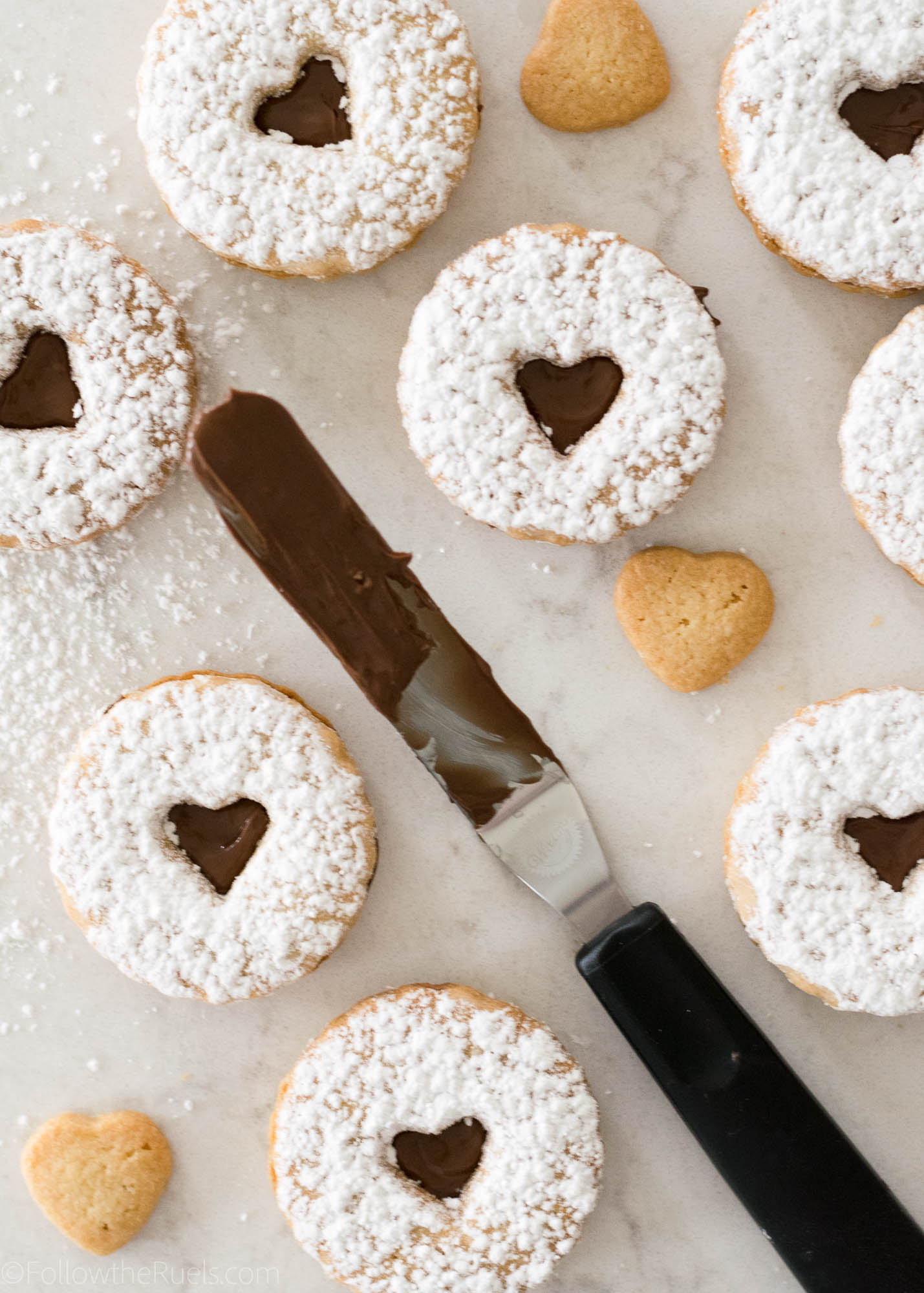 [yumprint-recipe id='158′]