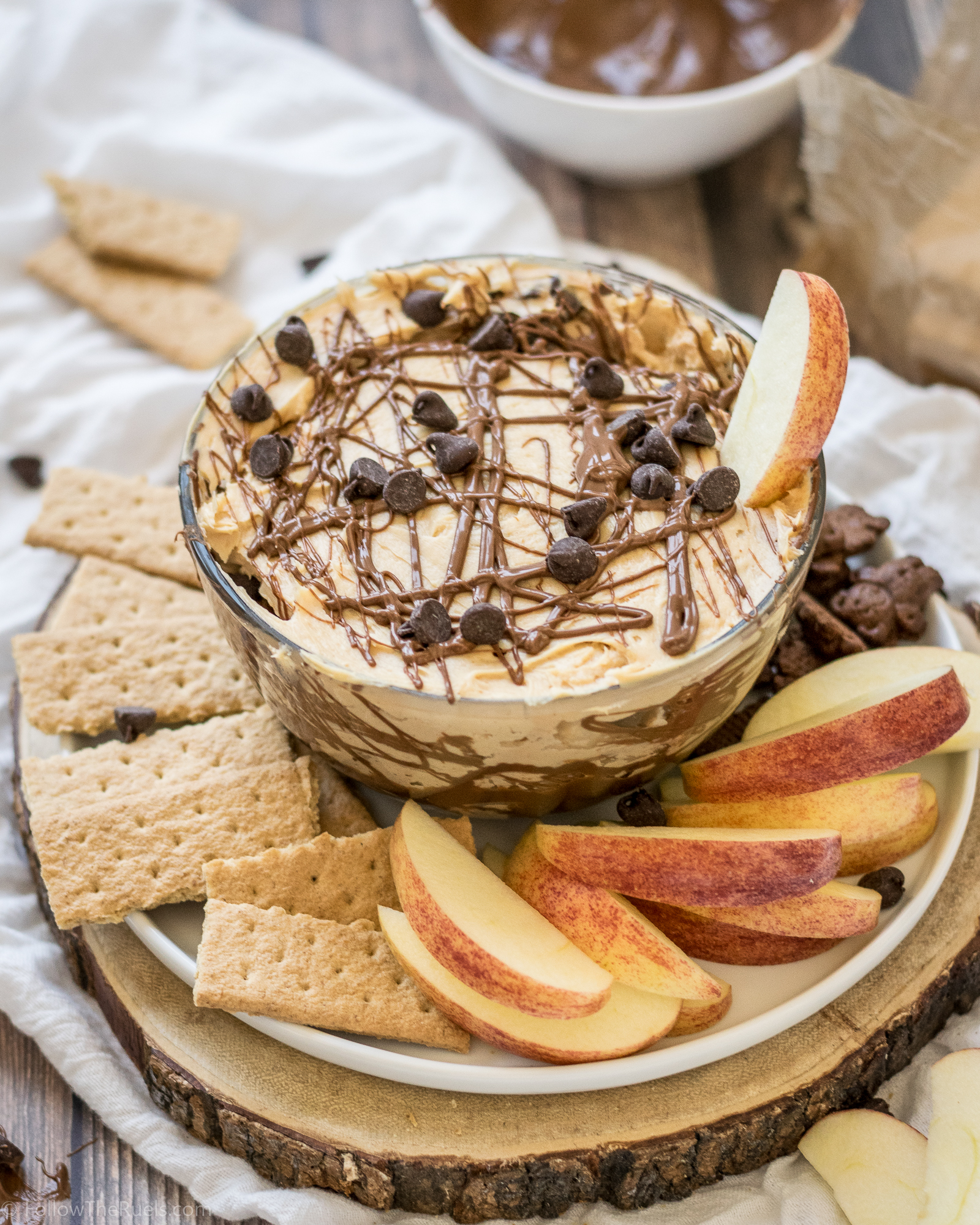 Do you like peanut butter and chocolate? Yes?! Okay, we can be friends. I can think of no other flavor combination I love more! Reese's peanut butter cups, Tagalong cookies, and Buckeye balls are some of my favorite foods ever. Which is why I could not wait to make this Buckeye Dip!
I made this particular dip for a Super Bowl party a couple weeks ago. It was a huge hit with the crowd, but especially with this girl. I took the rest of the dip home, eating it for the rest of the week until I was scrapping that last of it from the bowl with a spoon. I had run out of graham crackers and apple slices but couldn't bare to let it go to waste. Hence the spoon. Don't judge.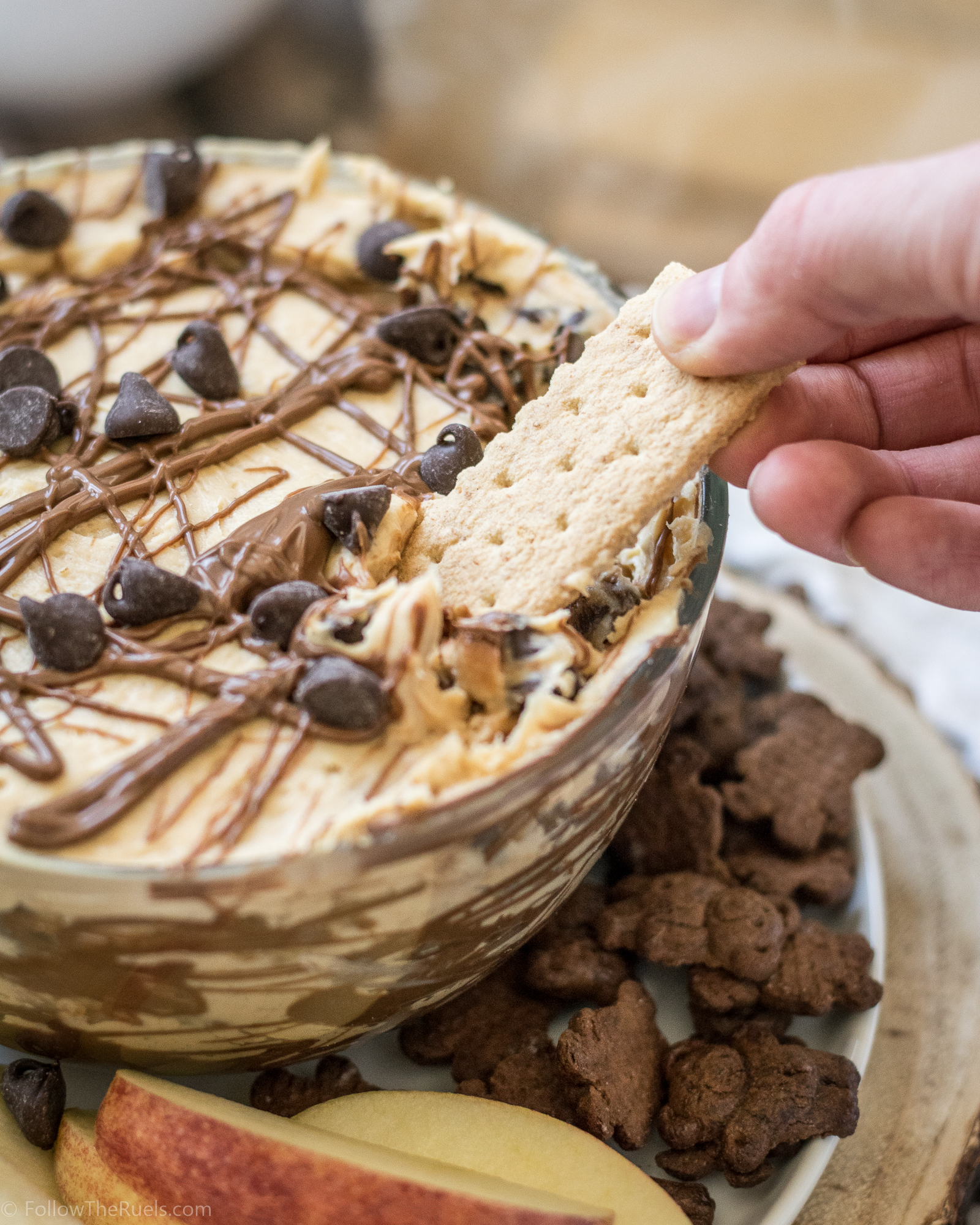 I didn't really feel all that guilty about stuffing my face snacking on this buckeye dip because I cut out a lot of fat, calories, and sugar compared to some of the other recipes I have seen online.
Don't believe me?
I compared my recipe to one of the most popular recipes out there (according to Google) and ran them both through MyFitnessPal's handy dandy recipe calculator. Using the same serving size, this recipe cuts out 24 grams of fat (that's HALF the fat of the original recipe), 10 grams of sugar, and 250 calories per serving!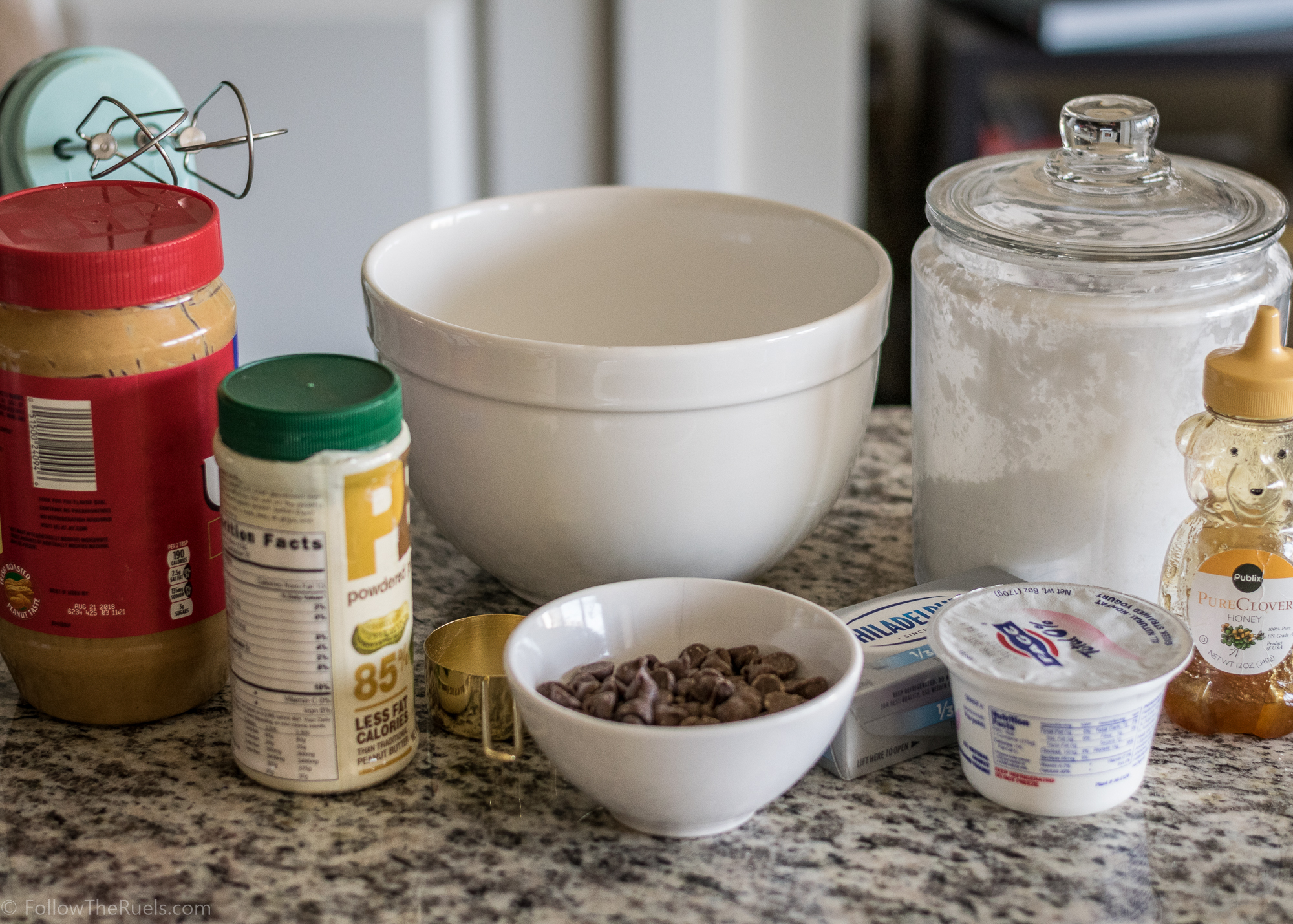 So what's the secret to making this dip a little bit lighter? Well, I have a couple. First, instead of butter I used Greek yogurt. I used fat free, but if you are worried about the tartness of the Greek yogurt coming through, I would recommend using 2% or full fat Greek yogurt, which has a much milder flavor.
The second secret is peanut butter powder! I have been using peanut butter powder in a lot of recipes lately because it is just so easy to work into baked goods. It also cuts out a lot of the fat without compromising flavor.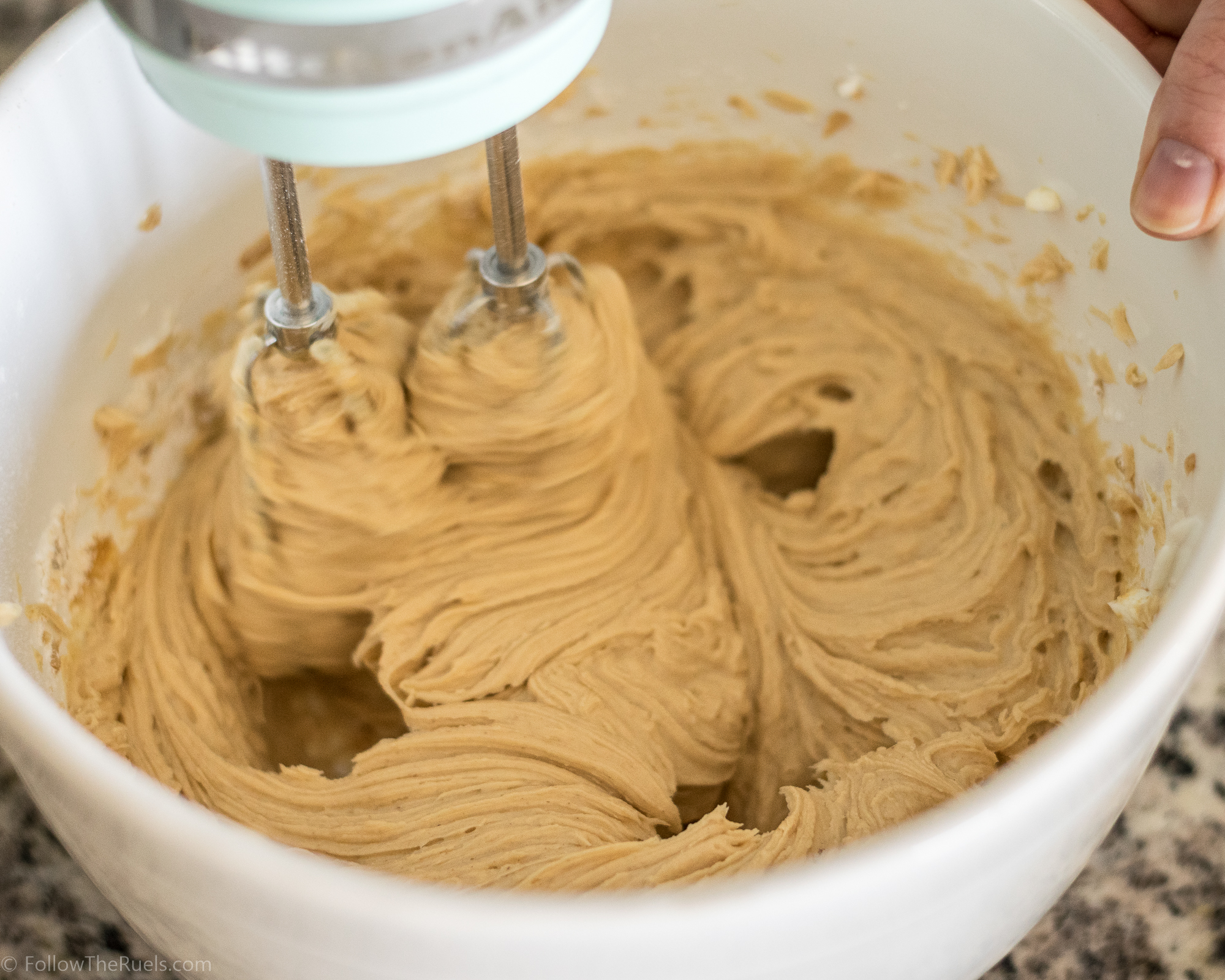 I threw everything except the chocolate chips into a bowl and whipped it up until nice and fluffy. Then I mixed in some chocolate chips and also drizzled in some melted chocolate.
To make the presentation a bit more fun, I drizzled some chocolate around the inside of a glass bowl and then popped it in the fridge until the chocolate had hardened. Then I spooned the peanut butter dip right on top. I also like to mix in some melted chocolate along with the chocolate chips. I spooned about a third of the dip into the bowl then drizzled on some melted chocolate before adding in more dip. Then I topped the whole thing off with more chocolate drizzle and a chocolate chips.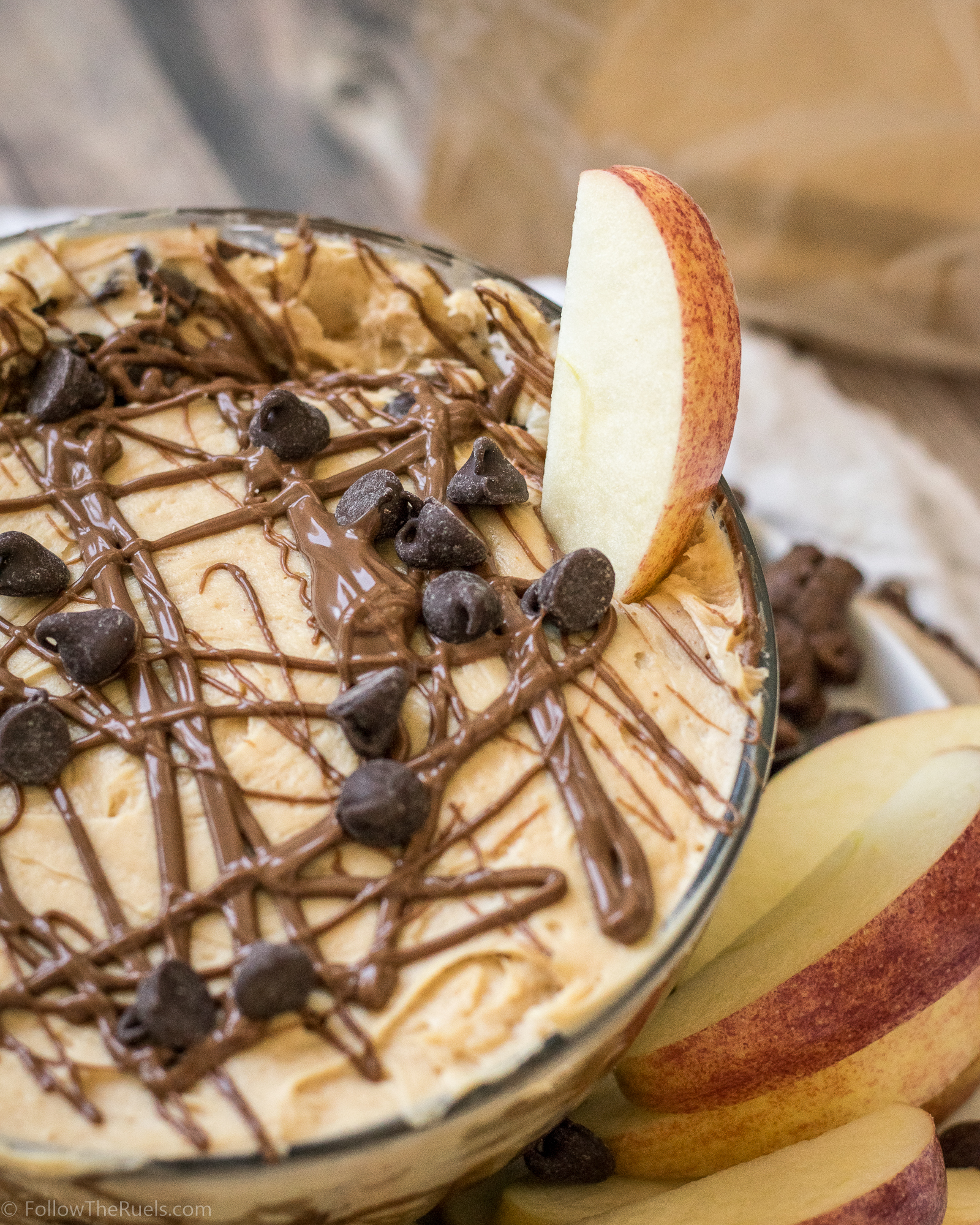 I recommend serving this buckeye dip along with some graham crackers, chocolate cookies, and/or apple slices. Just make sure to bring enough, because if you run out, your friends may resort to eating this with their fingers.
[amd-yrecipe-recipe:126]
PIN NOW, MAKE LATER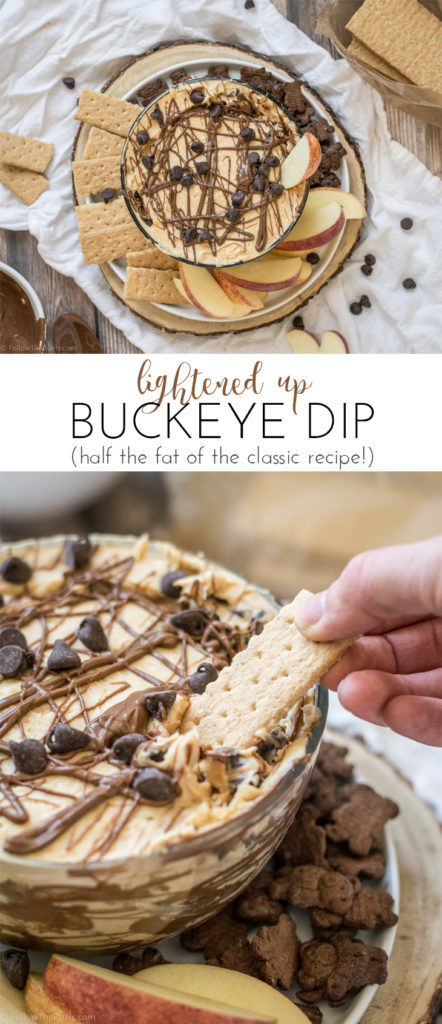 PRODUCTS USED:
[show_shopthepost_widget id="2436899″]