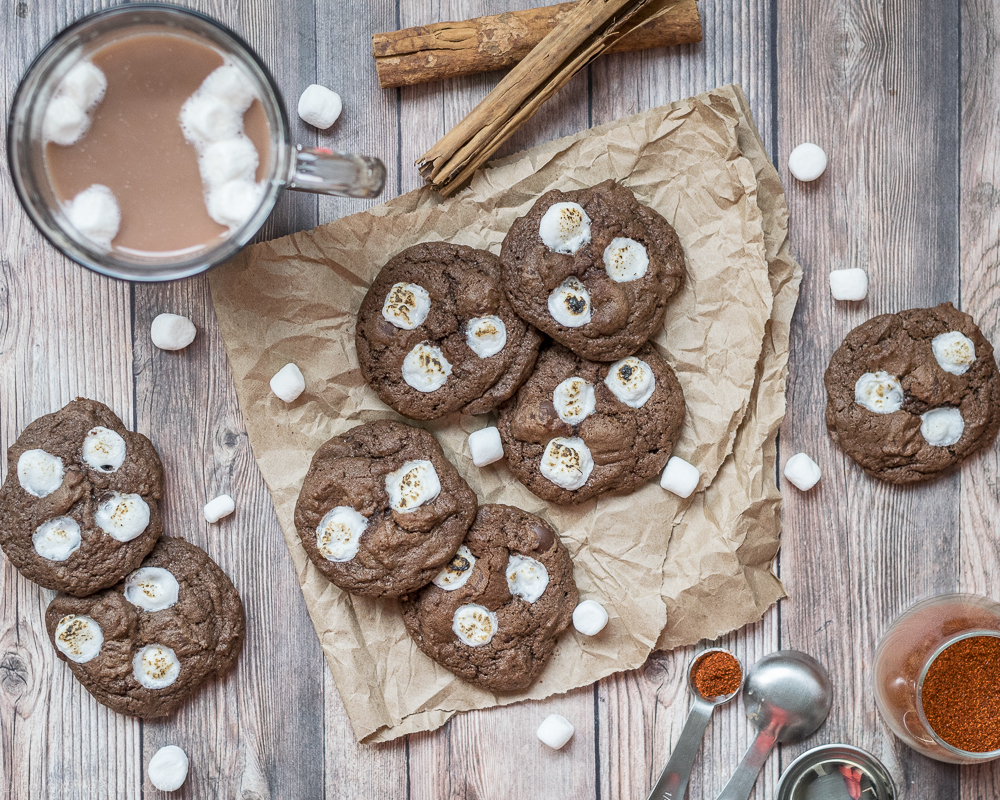 So this is actually an old recipe that I had published way back in the day. However, if you were to go back and look for it, the pictures won't load and the recipe isn't correct. Not all the helpful is it? I finally decided to take one for the team and make a batch of these yummy Mexican Hot Chocolate cookies so that I could post an updated recipe.
It's a hard job, but someone has to do it.
What I love about these cookies is that they are so unexpected. They look like a chocolate cookie, but they are so much more than that. They are definitely chocolatey. But they are also spicy! Not like "whoa, that's hot" kind of spicy. Like a "hmmm…what is that flavor I'm tasting?" kind of spicy. Don't worry, it totally works! The cinnamon and chocolate flavor combination is somewhat unusual, but they go together so well. The cinnamon almost makes the chocolate a little sweeter by balancing out the bitterness.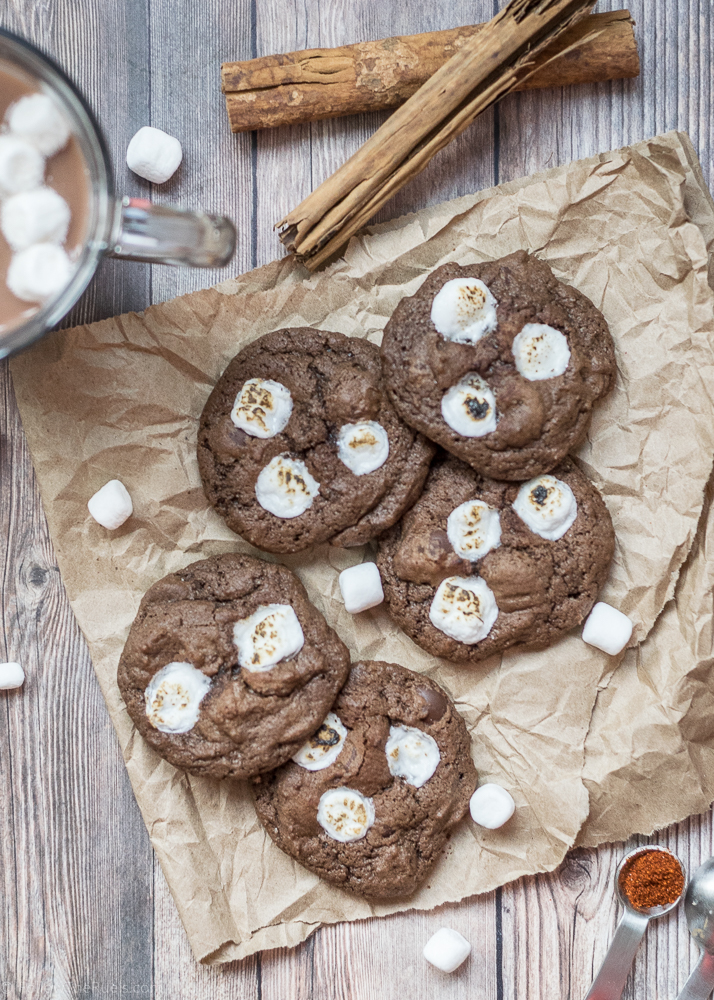 But the kicker is that teeny tiny bit of cayenne pepper that I throw in there, too. I don't actually tell people that it's in there because it's not all that evident. No one is going to take a bite and immediately think there is cayenne pepper in the cookie. But its just that little but of heat that you pick up a the end that really makes these cookies interesting, in the most delicious sort of way.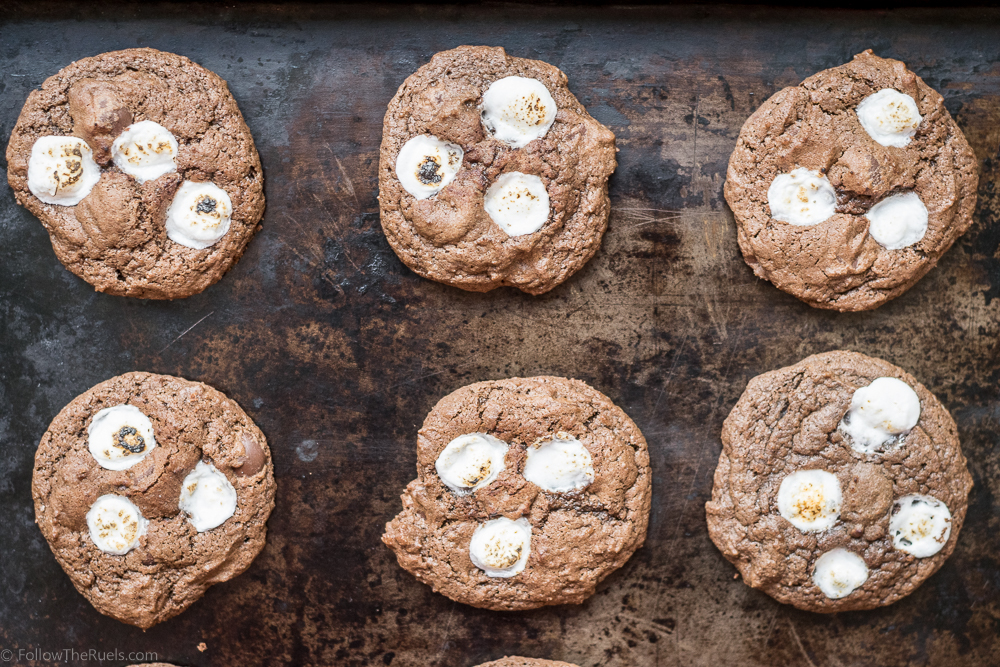 To add to the "hot chocolate factor" I of course add some marshmallows. Why the heck not!? Because marshmallows will melt completely if I threw them in with the batter, I actually just stick them on the top of the cookie when they are about 5 minutes away from being completely baked. The cookie is still soft and the marshmallow just sinks right in. The last 5 minutes of baking, the marshmallow puffs up and gets very soft.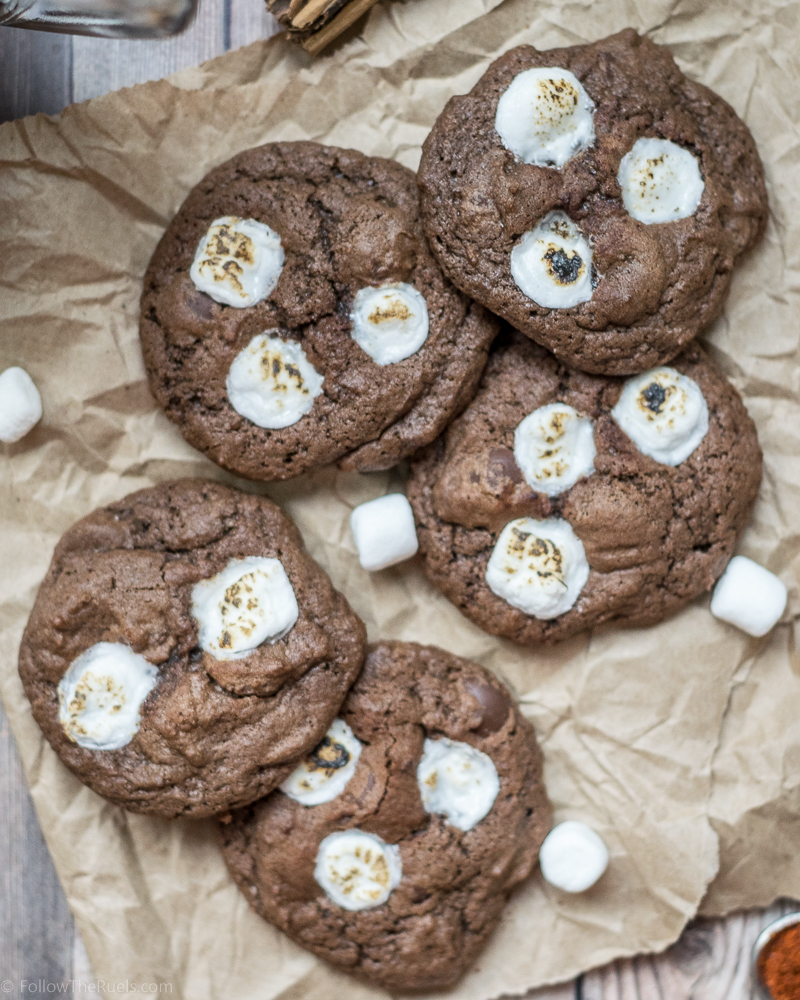 These are definitely not your average cookie, but they are so good! Soft, rich, sweet, and a teeny bit spicy. If the extra spices make you nervous, you can omit them from the recipe and just make hot chocolate cookies. But I promise they won't be as good!
[yumprint-recipe id='174′]