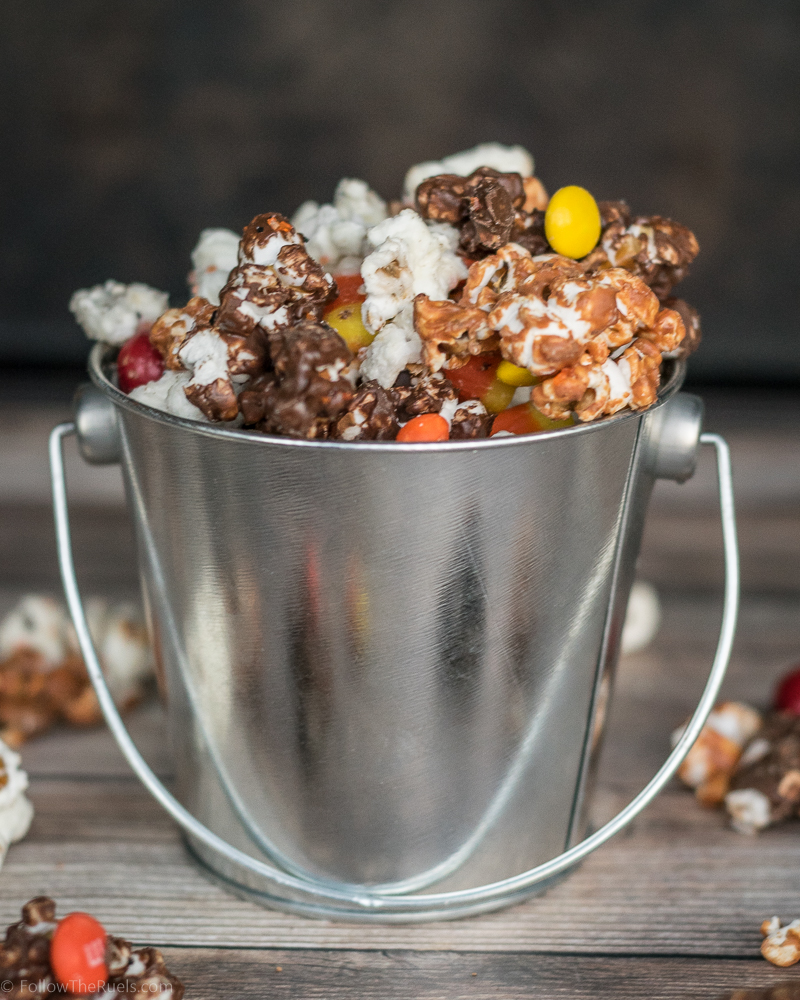 Do you need a last minute treat to make for Halloween? I've got you covered!
This peanut butter chocolate popcorn mix was something I mixed up at the last minute for a pumpkin carving party last night. I has just spend the weekend baking cookies for a baby shower and my cookie decorating class, so the last thing I wanted to do was bake something. Since one of my favorite holiday treats involves popcorn and melted chocolate, I figured I could adapt that to make it more suitable for Halloween.
I started by popping 1/4 cup of popcorn kernels over the stove (which will make approx. 6 cups of popcorn). You could always pop the popcorn with an air popper, or use the microwave popcorn, but I think stove-popped popcorn tasted a little bit better.
To pop the popcorn on the stove, I start by putting the oil and a couple kernels in the bottom of a stock pot and place it over medium heat. Once the kernels have popped, I know the oil had heated up enough to pop the rest of the kernels. I add the rest of them in, put the top on the pot, give it a good shake, and let them pop away. When I don't hear any more popping, I remove the pot from the heat.
For the toppings, I used white chocolate, bittersweet chocolate, and peanut butter chips. I wanted it to look white, orange, and black, so I added a bit of orange food coloring to the peanut butter to brighten it up a bit. I also ended up mixing in some white chocolate because it was looking a little too dark.
Once all the popcorn was coated in chocolate or peanut butter, I dumped it all out on a sheet of parchment to harden. I also too the opportunity, while the chocolate was still wet, to add in some sprinkles and candies. I used orange and black sprinkles, candy corns, and M&Ms. Reese's piece would have also have been good in this (But, I didn't want to buy the giant bag of them, knowing I would only use a handful. I would just send up eating the rest…probably in one sitting. I certainly didn't need that.)
After the chocolate was hardened, I tossed all the popcorn together. That way each bit contains a bit of chocolate and peanut butter!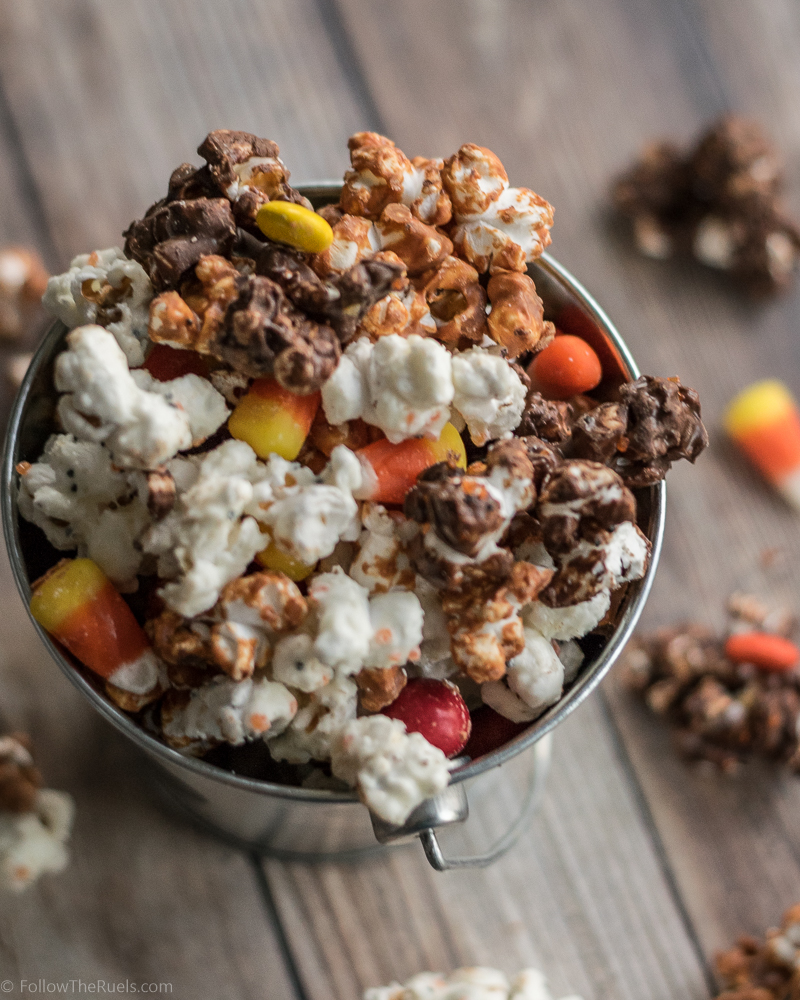 The popcorn mix came out just as I had hoped. It was perfectly festive, and most importantly, very tasty! It made a great little treat to snack on while we carved pumpkins. If you want to make this in the last remaining hours of Halloween, you could serve it in a bowl or in little treat bags, which would be very cute.
If you happen to read this after Halloween, you can still make this recipe! Just skip the food coloring in the peanut butter chips and swap out the Halloween-themed candy! Peanut butter chocolate popcorn is good all year long!
PIN NOW, MAKE LATER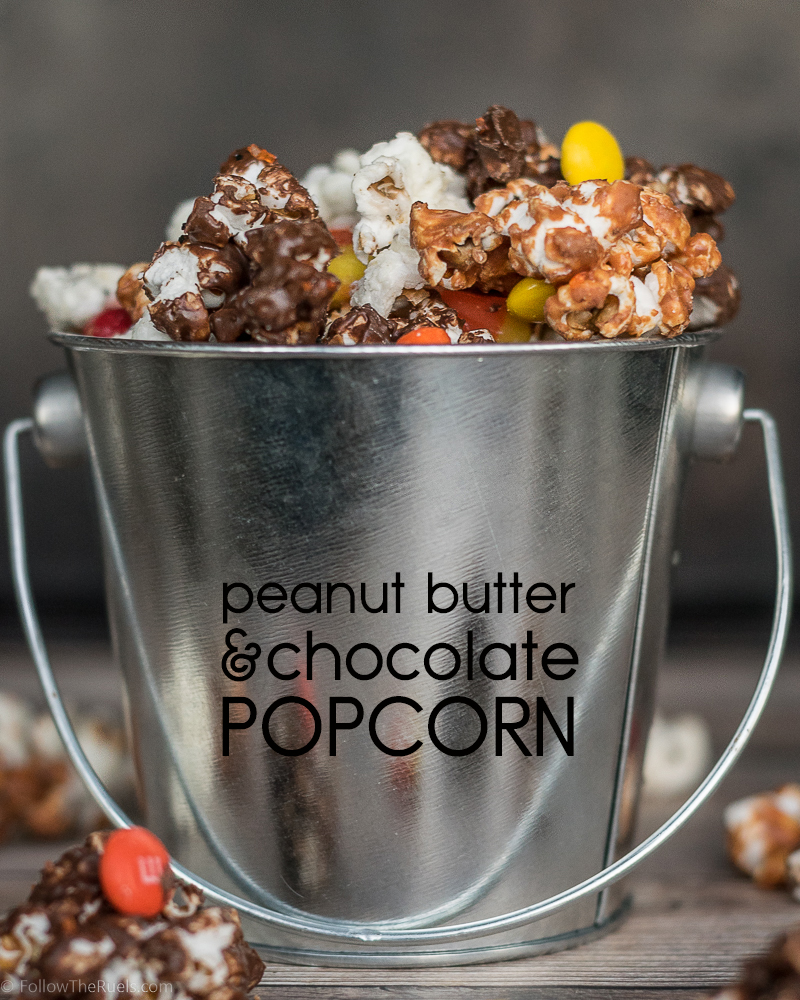 [amd-yrecipe-recipe:90]