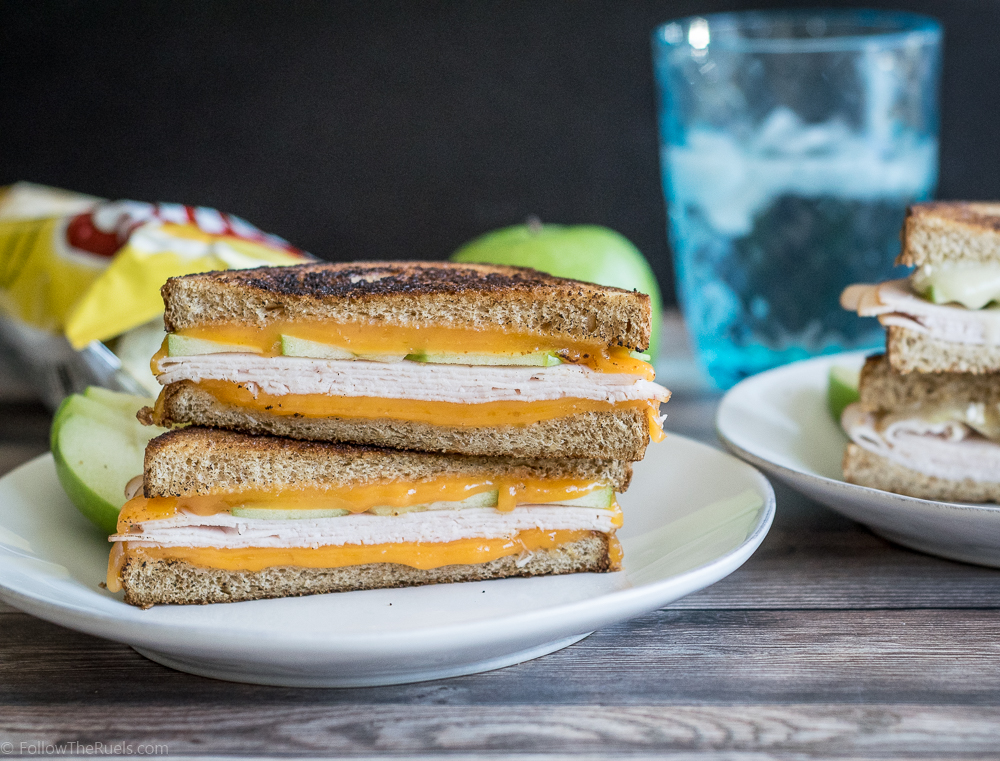 You know what is an awesome, unexpected addition to a grilled cheese? Apples! A little random, I know, but it is apple season after all. I'm not totally sure what inspired this sandwich, other than the abundance of apples at the grocery store and the brie in my fridge. I was just going to eat the apples and brie on their own, but why not put them in between some bread.
I made one version of this sandwich with brie and another, for my husband, with cheddar. If you don't like brie or cheddar (um, you are crazy!), you can make this sandwich with any cheese that pairs well with cheese (Munster, white cheddar, Gouda, blue cheese).
The key to a good grilled cheese sandwich is butter. I like to make sure that my pan is heavily coated in butter before toasting the bread. I'm already eating a grilled cheese sandwich, why should I be worried about a few extra calories.
Once the bread is nice and warm, I layer on the cheese and other toppings, in this case apples and turkey. When the cheese starts so get a bit melted, I put the two sides together. To help the cheese along, I will sometimes cover the pan until the cheese starts to ooze out the sides.
This sandwich would also be excellent as a panini! Just be careful if you make it with brie, because that brie will be melted all over the place. Not that there is anything wrong with that.
So if you are looking to mix up your grilled cheese sandwich, add a few slices of apple. It adds a little bit of a crunch and some sweetness to balance the salty from the cheese. At the very least, I am pretty sure adding apple slices qualifies this sandwich as health food. That's how it works right?
PIN NOW, MAKE LATER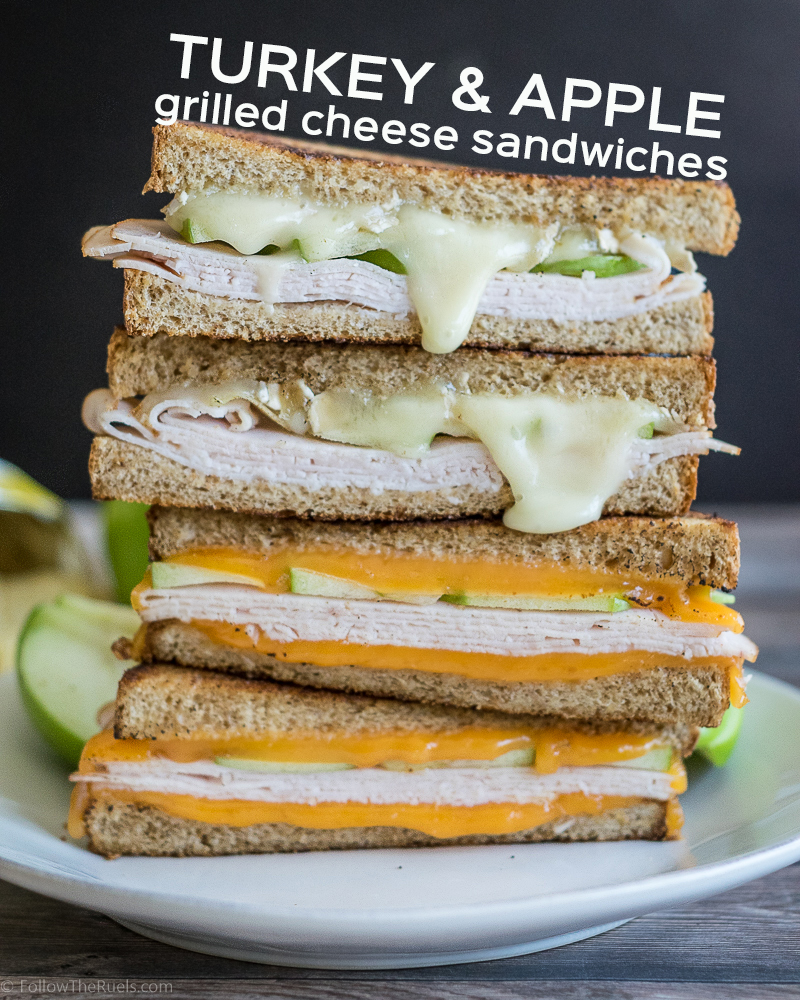 [amd-yrecipe-recipe:79]