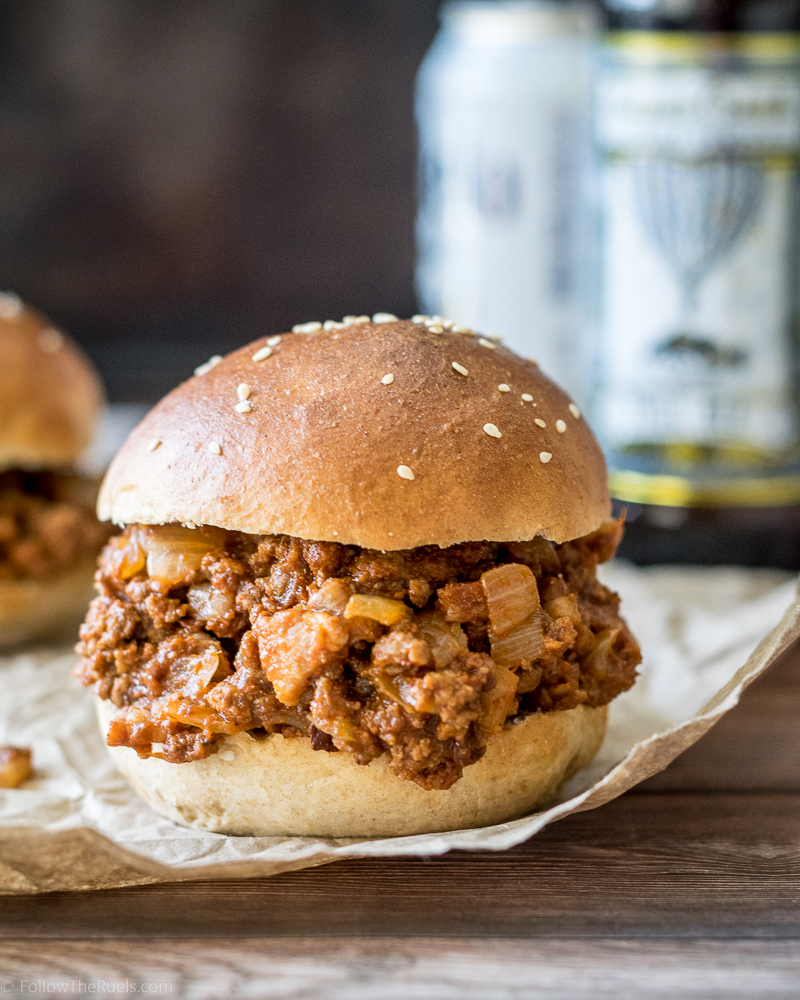 Does anyone else have fond memories of eating sloppy Joes when they were a kid? Is it just me? I loved sloppy joe day in elementary school. It was probably the only good food that came out of our cafeteria.
It's been a while since I have had a sloppy joe, although I have definitely had one since elementary school. And for some reason I just got a hankering for them the other week. But instead of making your basic, Wednesday-lunch-special sloppy joe, I made a smokey and slightly spicy sloppy joe that any adult would enjoy.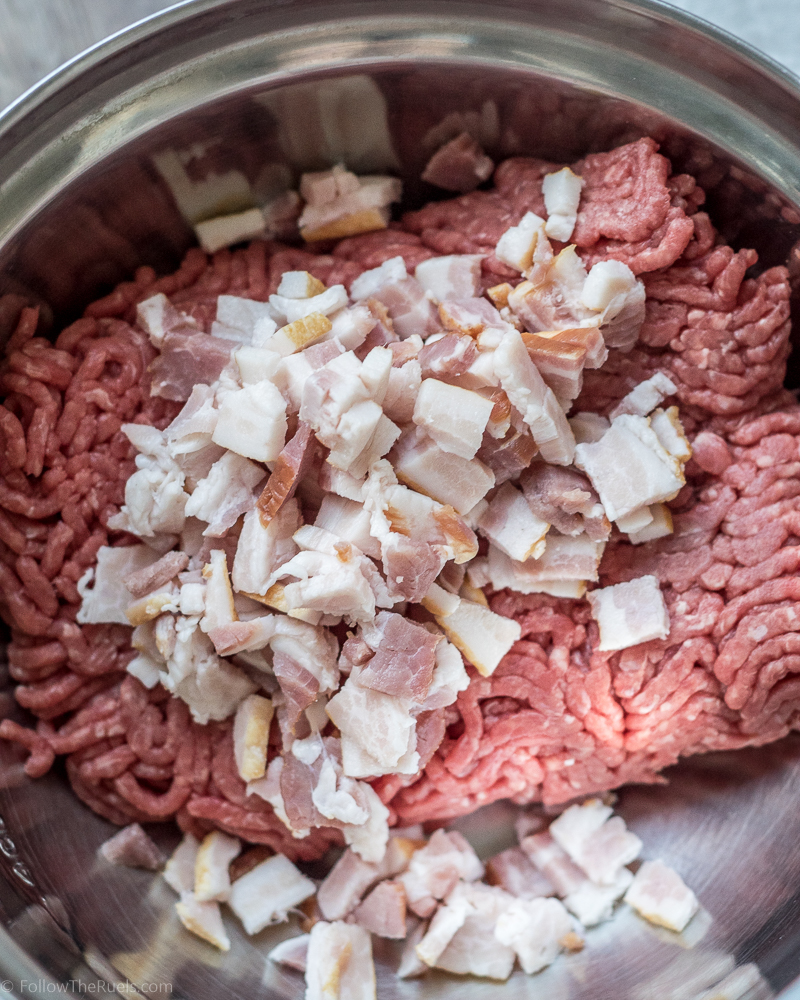 To get that smokiness, I relied on my old friend, bacon. I diced up a couple strips of bacon and mixed it in with the ground beef. Because of the extra fat from the bacon, I made sure I used lean ground beef to balance it out.
But what makes a sloppy joe sloppy is the tomato paste and spices. A typical sloppy joe is spiced with chili powder, garlic, onion, mustard. I also added some minced chipotle peppers which adds it's own smokey flavor. It also makes it a bit spicy, so if you don't like a lot of spicy, you can reduce or eliminate the chipotle.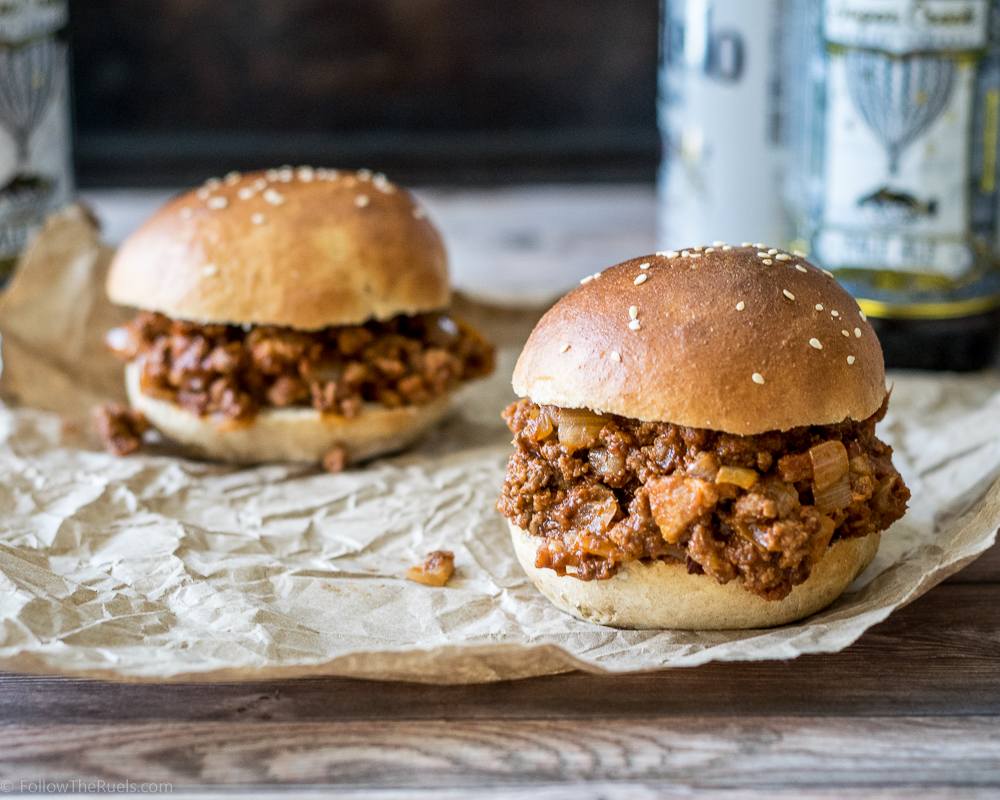 What I love about these is that they are easy to make and more or less fool proof. I pretty much just toss everything into a skillet, mix everything up a bit, then once the beef is completely cooked it's good to go.
And it was the perfect way to use the hamburger buns! Even though most of the sloppy joe ends up on the plate and not in the bun. That's what a sloppy joe is all about!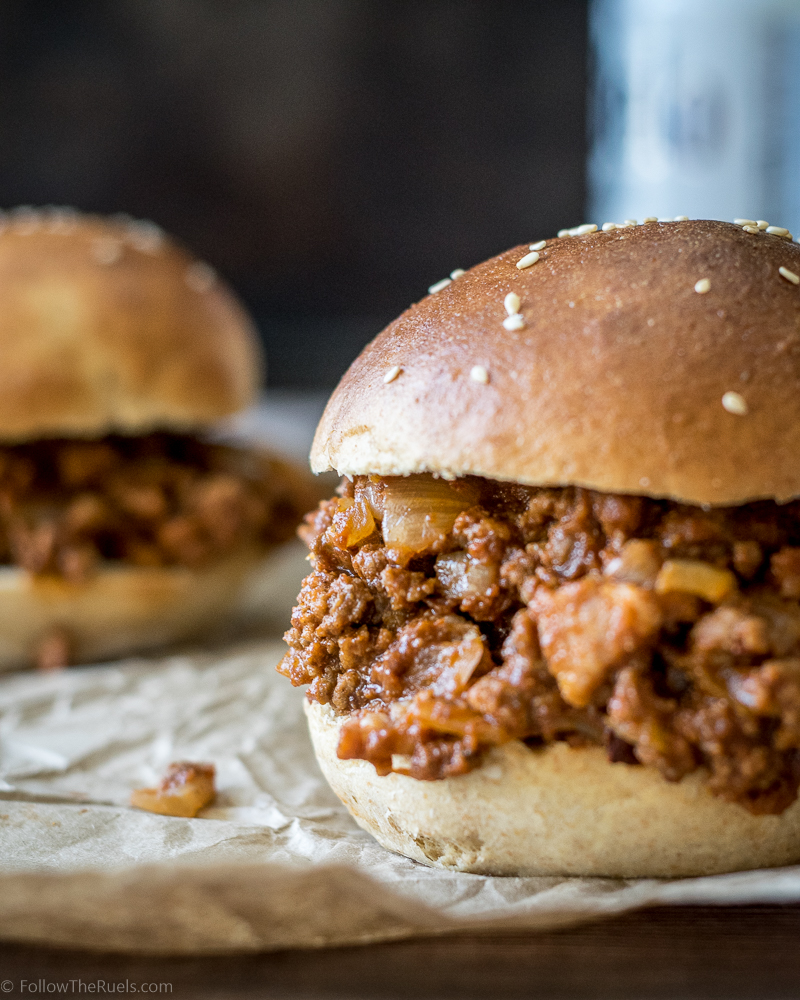 [amd-yrecipe-recipe:75]