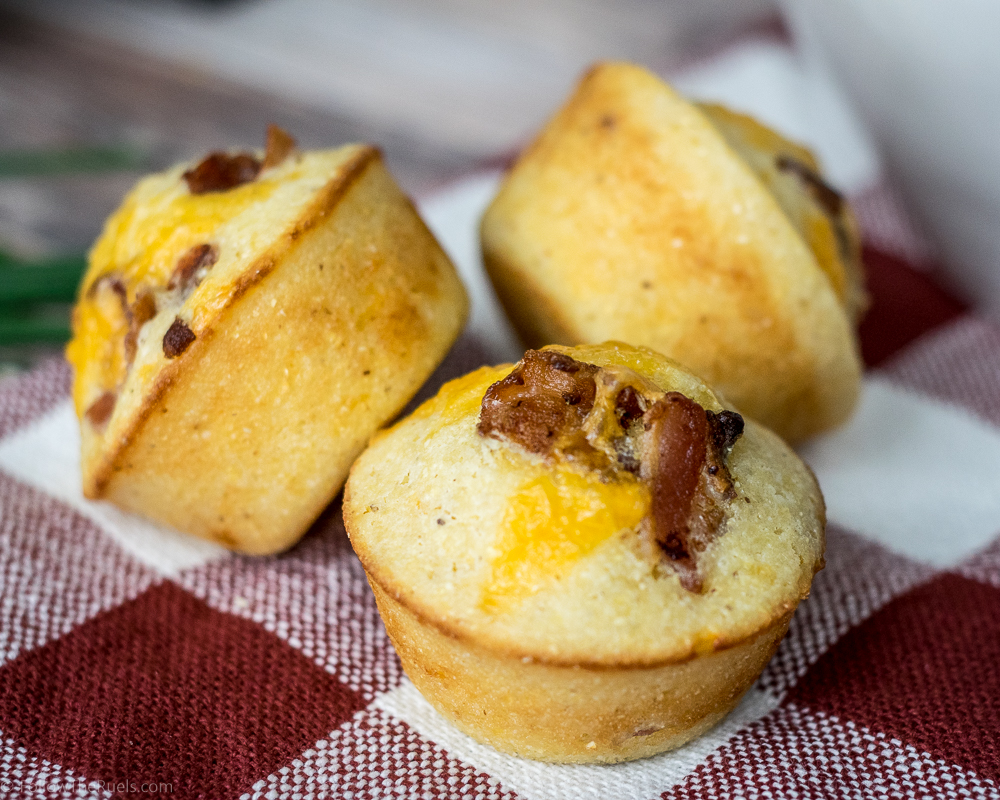 Did anyone notice anything different about the cornbread in Wednesday's Turkey Chili post? If you looked closely, you might have been able to see that they were actually studded with bacon! And not just bacon, but bacon and cheddar cheese! Don't you like how I make my chili healthier by swapping in turkey, then make my cornbread more unhealthy by adding bacon! Oh well!
Sometimes it's truly about balance. You have to give up some fat in the chili to add some fat to the cornbread. And let me tell you, it was worth it. I couldn't stop at just one cornbread muffin, they were so addicting!
I followed a basic cornbread muffin batter recipe for the base, but added in a little bit more sugar to balance out the saltiness from the bacon and cheese. Once the batter was whipped up, I folded in the bacon and shredded cheddar. It was so easy I wondered why I hadn't been adding more fixin's to my cornbread ages ago! I mean, corn bread is just fine on it's own, but it can also be a great canvas to add some other wonderful flavors!
Next time I may try:
Jalapeno
Roasted corn kernels
Chorizo
Orange zest and cranberries
Rosemary and garlic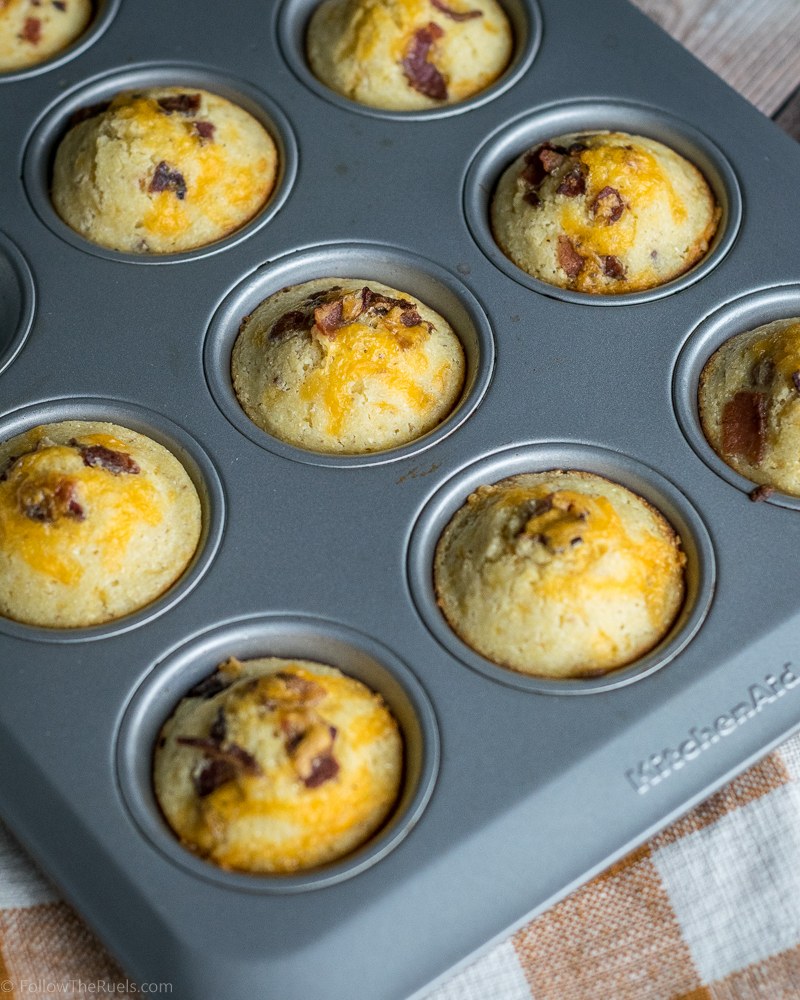 I am sure there are unlimited options out there, but the bacon and cheddar may be my favorite. Sure, I am probably biased. But it's good y'all (Man, the Southerner is really coming out in mean writing about cheddar bacon cornbread)! The cornbread is sweet and soft, the bacon is salty with a bit of a crunch, and the cheese just adds an extra layer of saltiness and cheesy goodness.
Plus, if you are eating these with chili, there is a good chance you may be adding these toppings to your bowl anyways, why not have them all in one spot?!
PIN NOW, MAKE LATER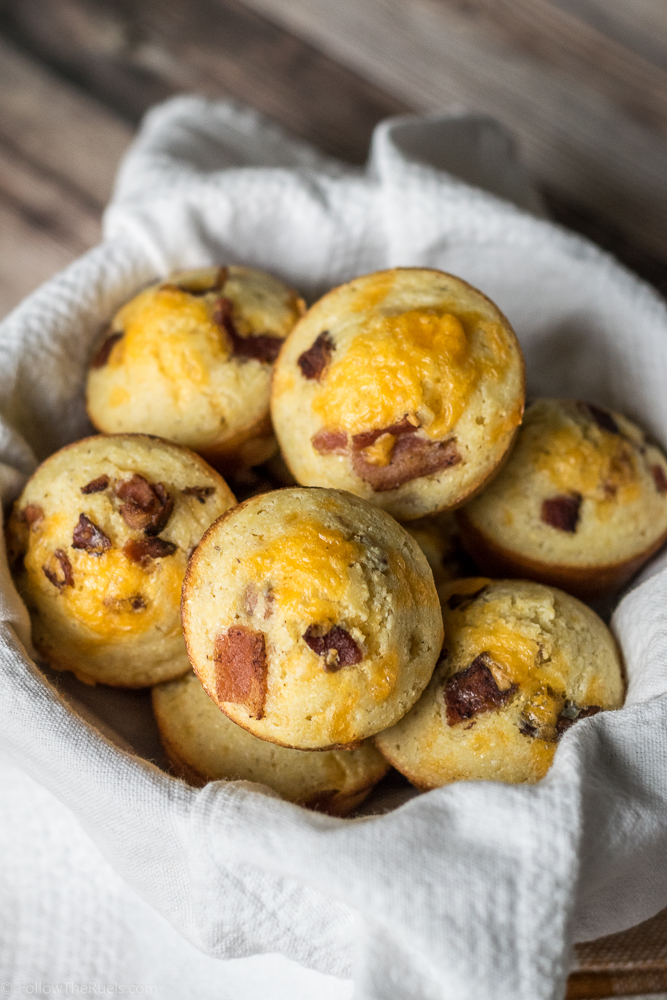 [amd-yrecipe-recipe:92]