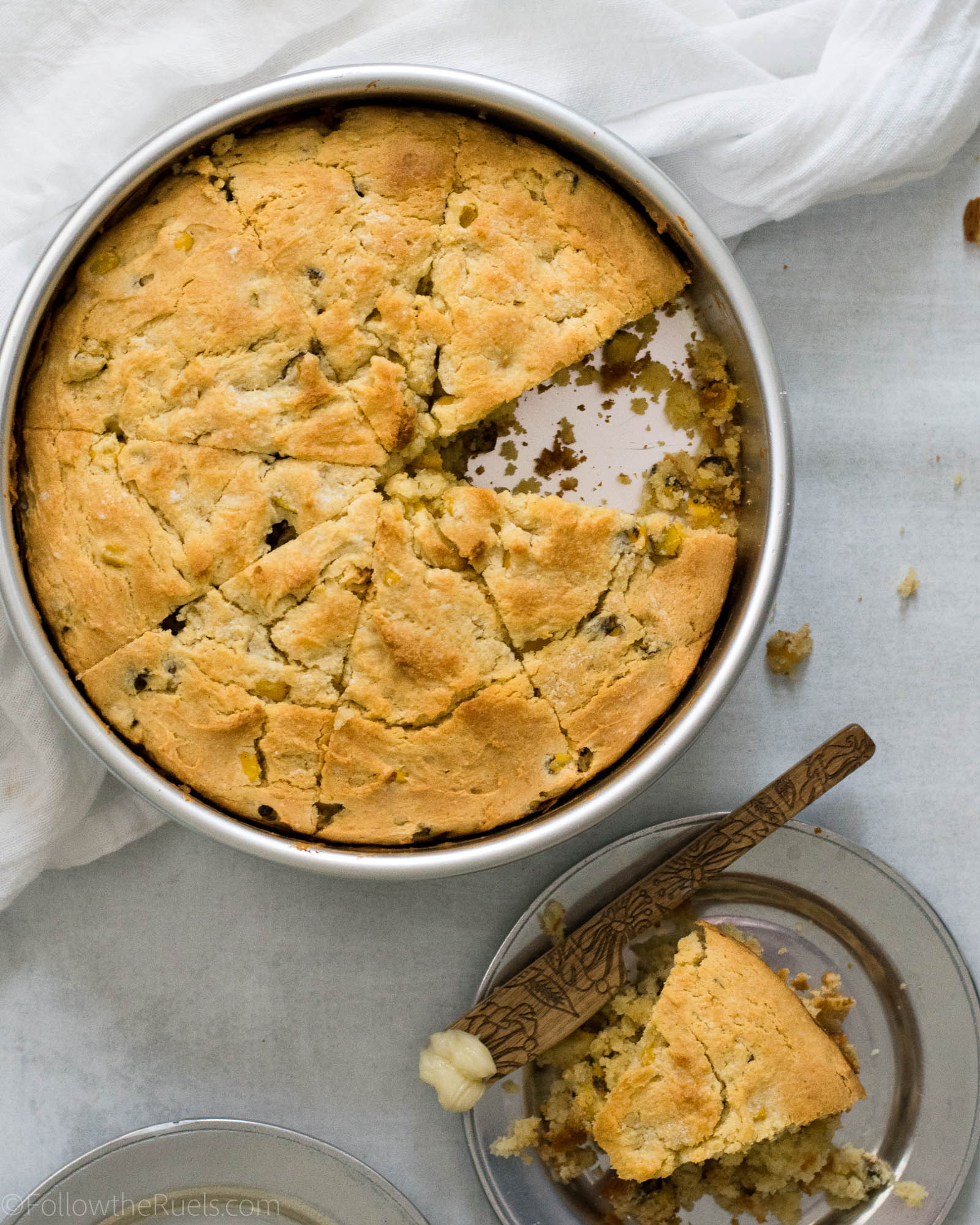 I don't know about you, but as a kid I loved cornbread! My mom and I would make cornbread maybe once a week (okay, maybe not that often) from the Marie Calendar cornbread mix. It was our go-to!
Lately, I haven't been eating as much cornbread, but sometimes the meal (and mood) just calls for it! Particularly when I make our favorite turkey chili. How can you have chili without cornbread!? You really can't.
So I went about trying to replicate my old favorite, with a few tweaks. For instance, I swapped the sugar for honey because honey and cornbread are a match made in heaven. The honey gives the cornbread so much more flavor and depth. Not to mention, it cuts out the processed sugar. Win-win.
I also added in some frozen corn kernels (specifically, roasted corn kernels from Trader Joes, just because that's what I had on hand). This ingredient is totally optional, but I love the little bits of corn in the cornbread which add a little bit of extra moisture to an otherwise dry bread.
The coup de gras is the little bits of butter that baked right on top of the cornbread to give it this extra crunchy and delicious crust on top. Hense why I call this honey butter cornbread.
This honey butter cornbread was so good I was eating leftovers for breakfast, lunch, and dinner. Top it with a little more butter (or better yet, honey butter), and you won't even need the chili!
How to Make It
Cornbread is actually a pretty simple recipe and easy to make from scratch, provided you have everything on hand. Like other quick breads, it's as simple as mixing together the dry ingredients, then pouring in the wet ingredients.
In this case, first mix together the cornmeal, flour, salt, and baking powder.
In a separate bowl or cup, mix together the wet ingredients: milk, honey, melted butter, and egg.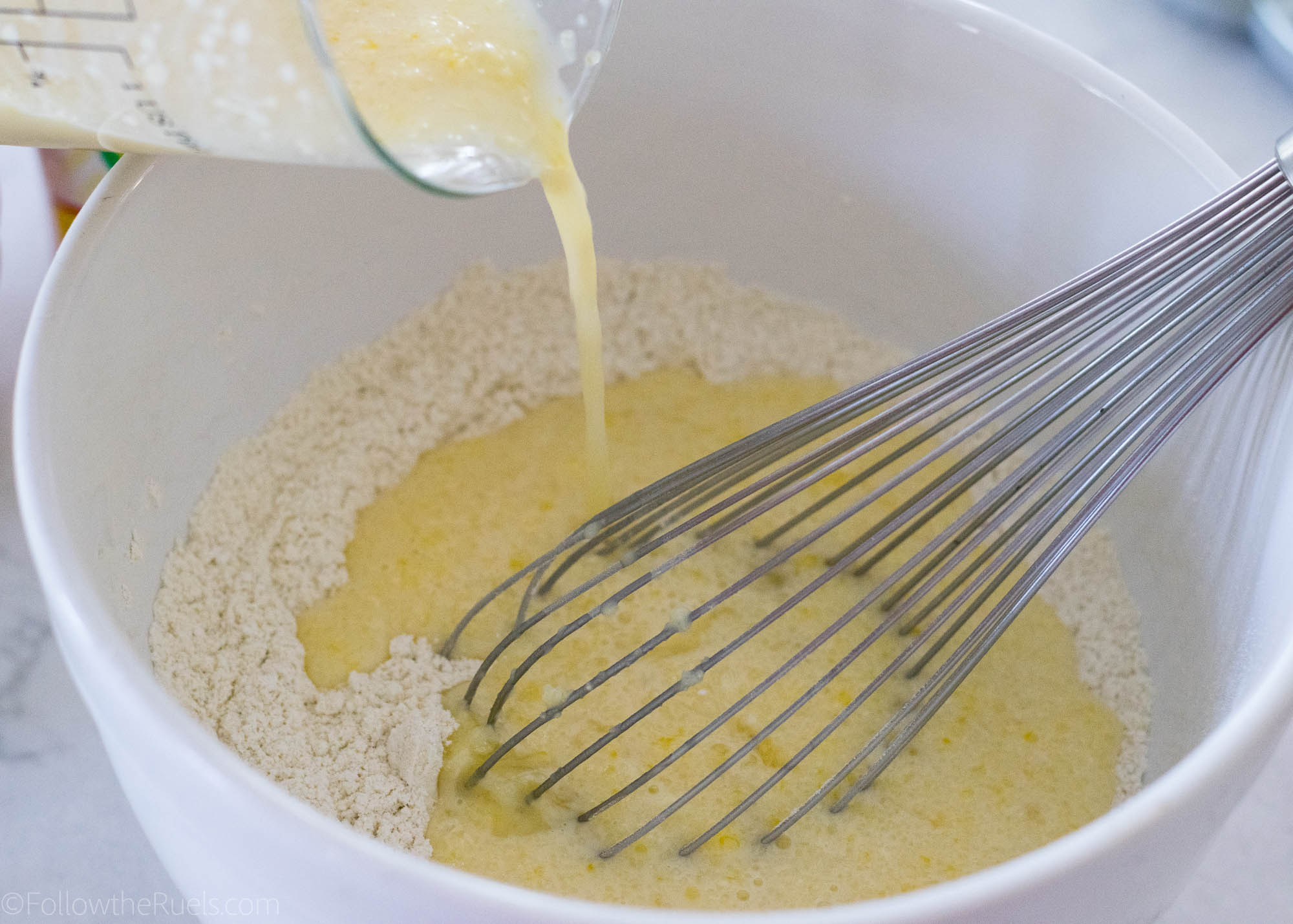 Then mix the wet ingredients into the dry ingredients.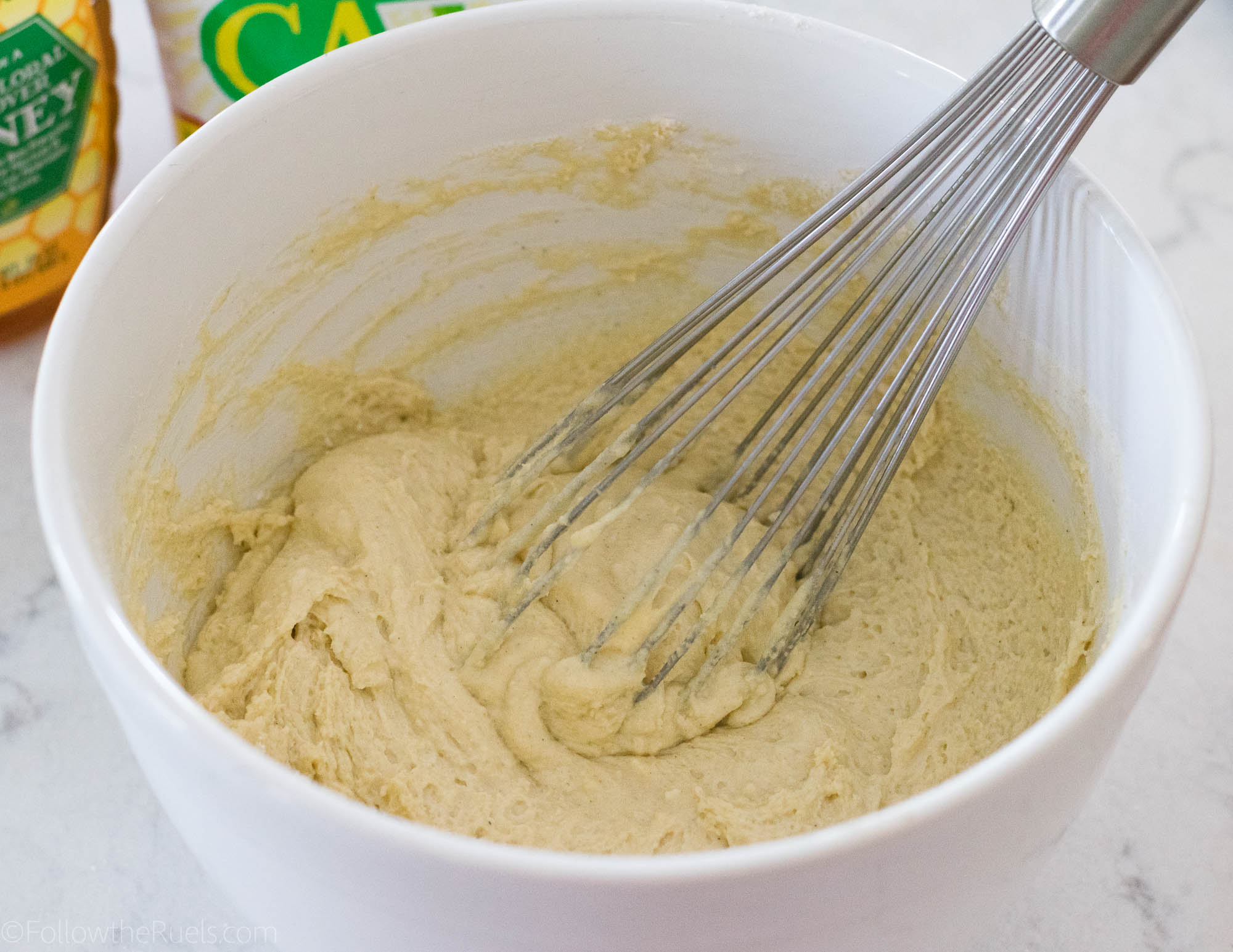 Mix until all the ingredients are just combined.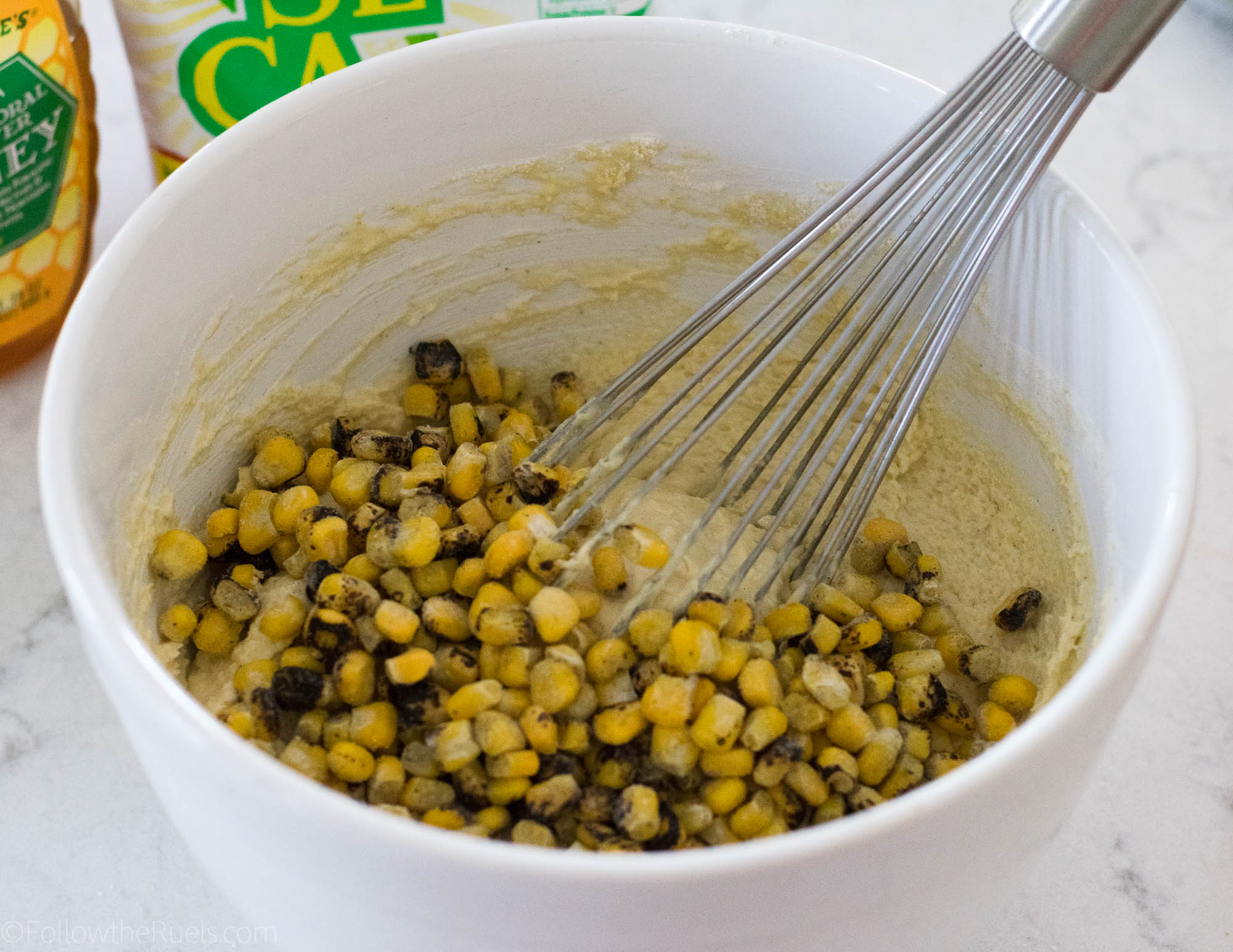 Then, if you so choose, mix in the frozen corn kernels. I used roasted corn kernels because that's what I had available, but roasted corn is not necessary.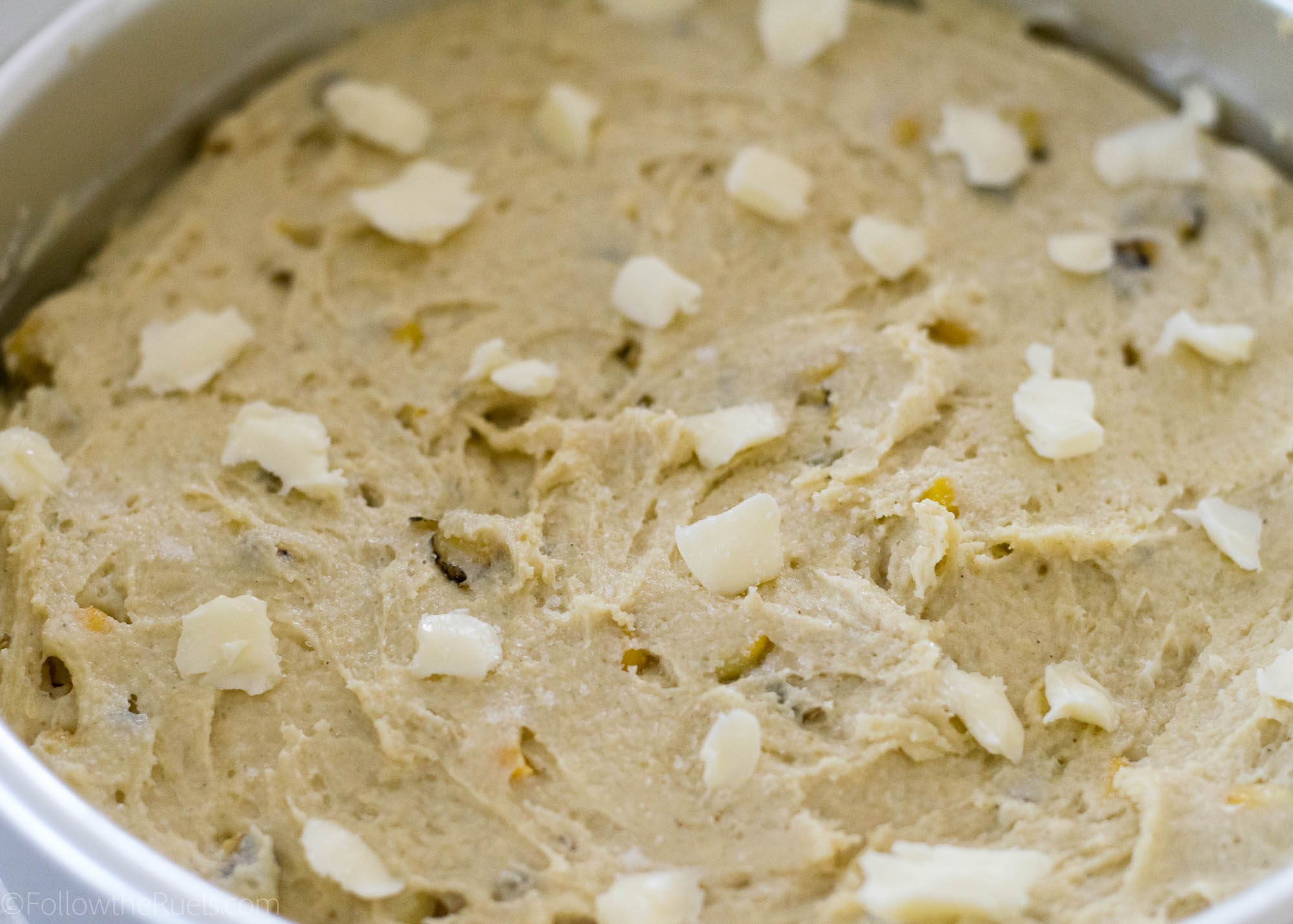 Finally, pour the batter into an 8″-9″ square or round pan, pressing the thick batter all the way to the edges to ensure an even bake.
And for the butter piece of the honey butter cornbread, top the entire pan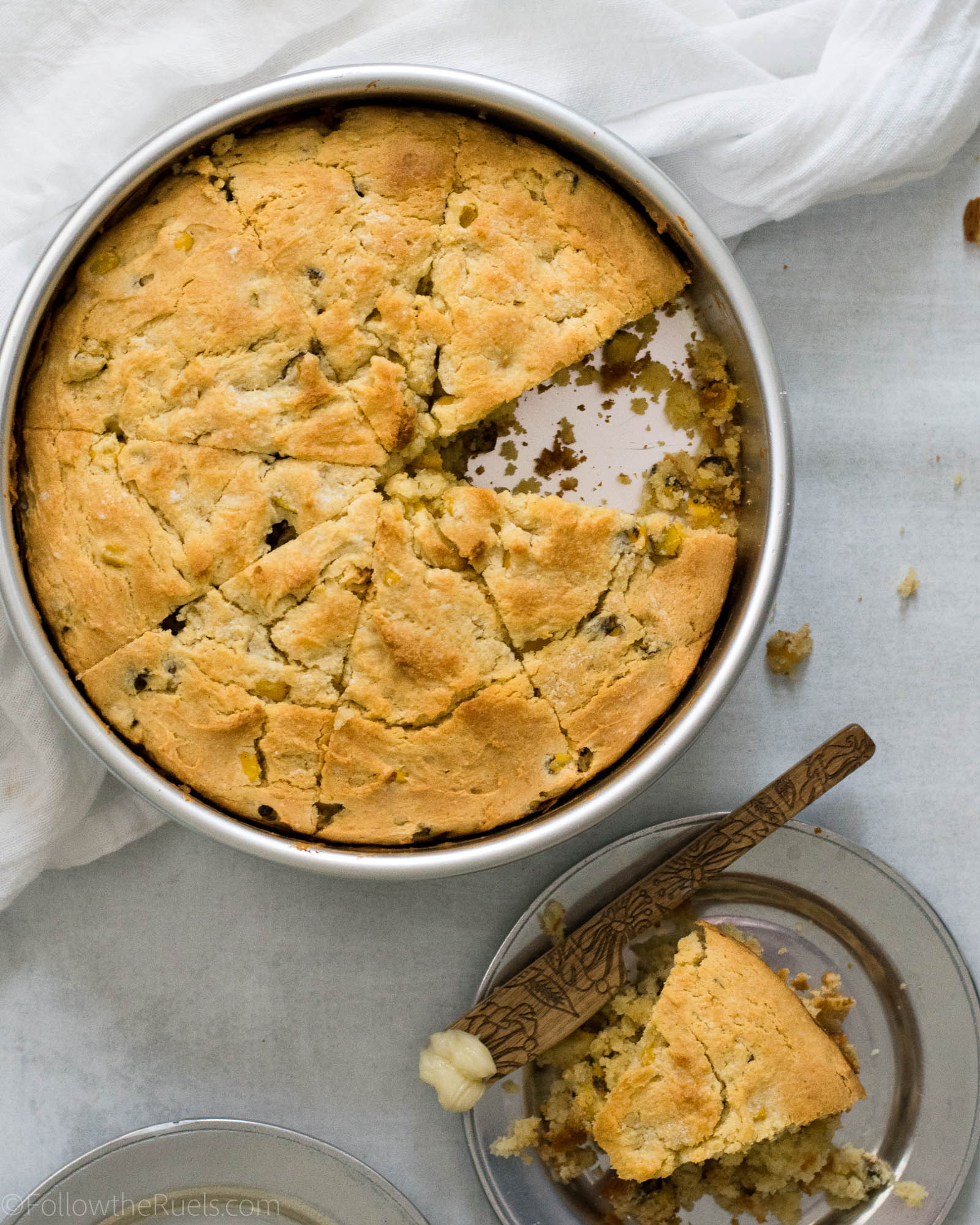 with little pieces of butter. As the bread bakes, the butter melts right into the top forming a crunchy, buttery top which is oh so good!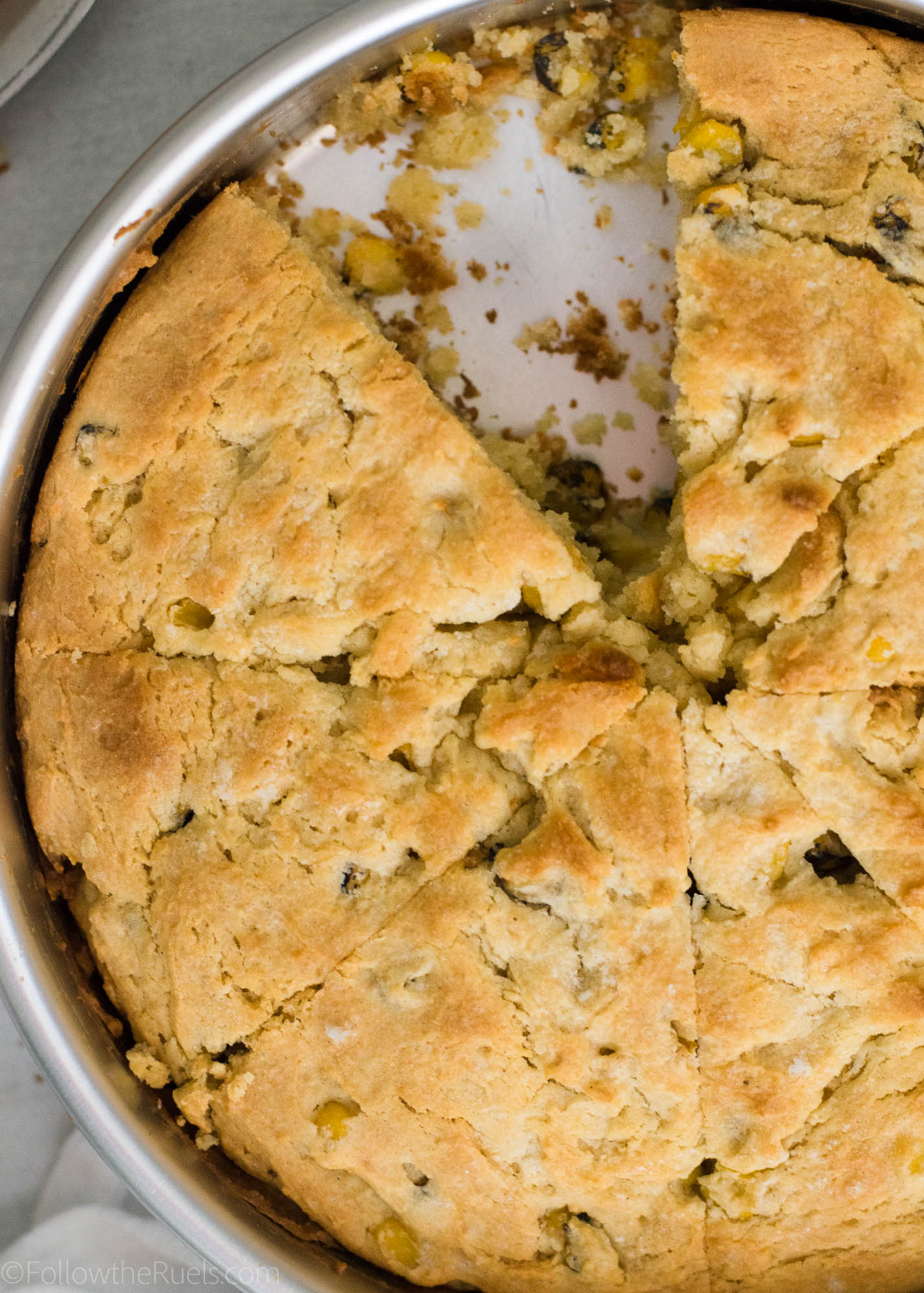 Once out of the oven, you will have to restrain yourself from digging right in! But I insist on letting it cool down a little otherwise the bread will just crumble to pieces.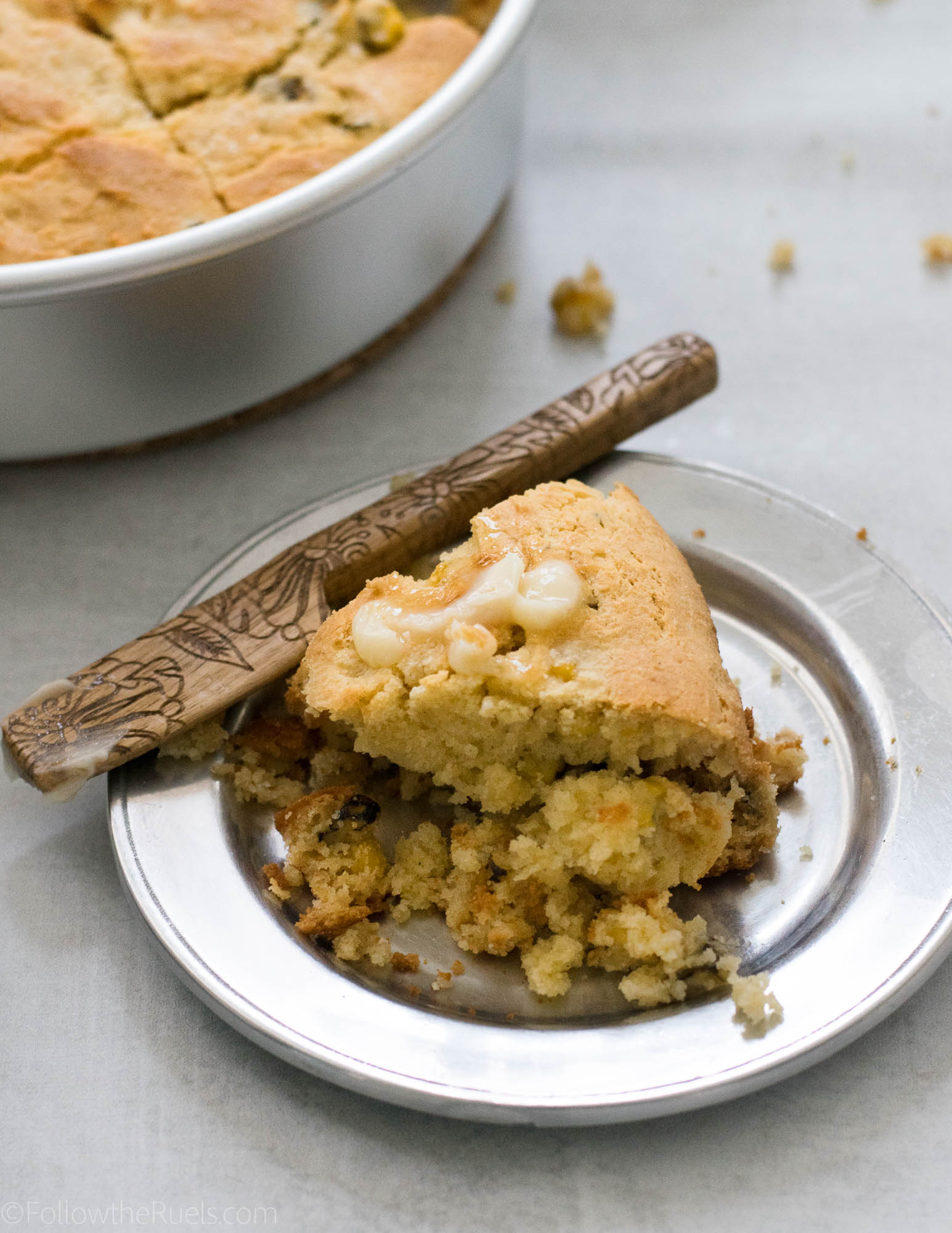 Like this. Because I couldn't help myself and just cut right into a slice.
It was still delicious though!
Supplies and Recipe
[show_shopthepost_widget id="3136956″]
[yumprint-recipe id='177′]