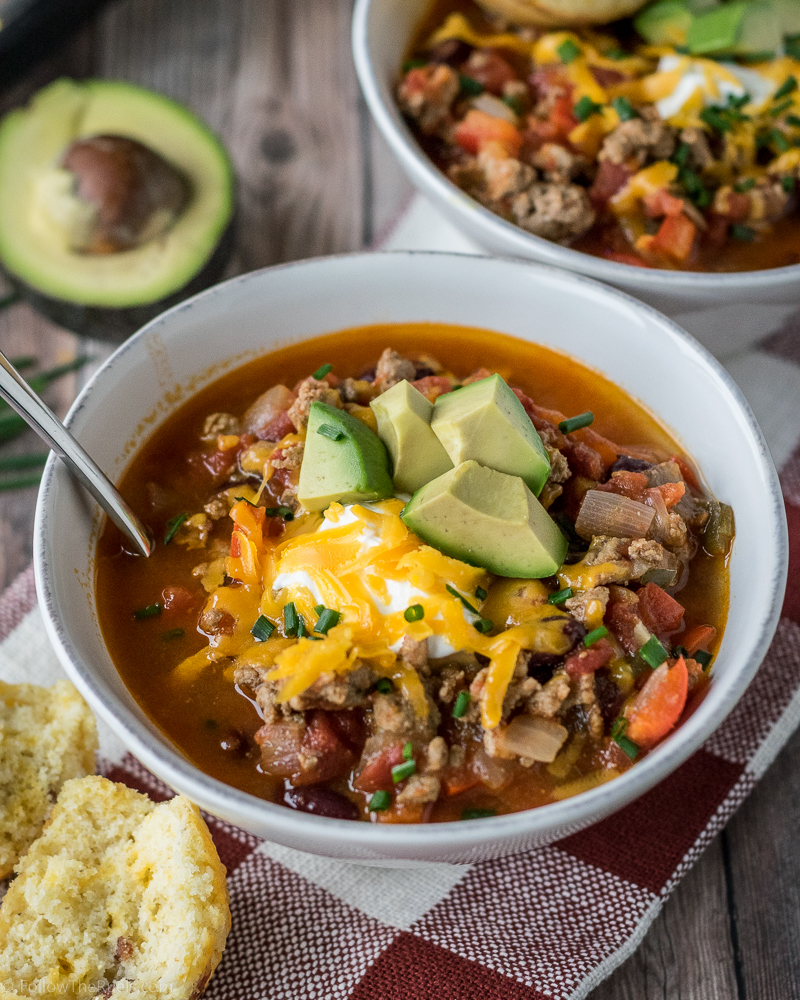 As soon as the temperature gets below 70 degrees, I break out my stock pot and make a batch of chili. I love chili. I could eat it year round, but I can really only enjoy it when it starts to get a little cold and you can tell that Fall is right around the corner.
This particular chili recipe is one that I have been tinkering with for years. I made my first batch of chili using the recipe on the back of the seasoning mix you pick up at the store. Over the years, I have made a quite few changes. Mainly, trying to make it more healthy and more flavorful. Not that there is anything wrong with that classic chili.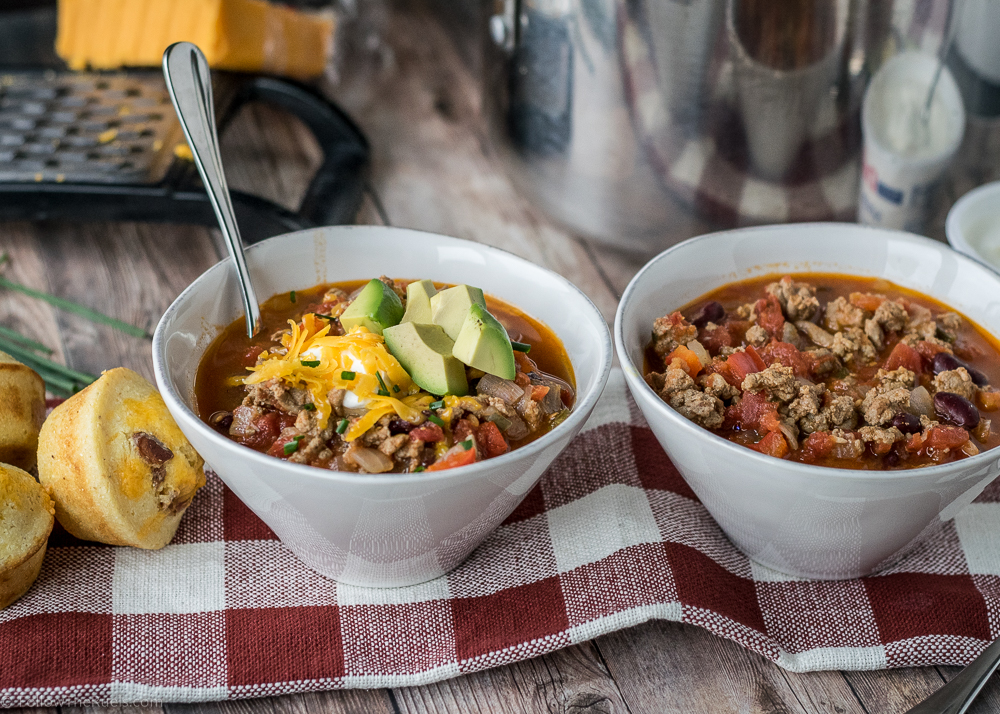 But just because I have made this chili a bit healthier, doesn't make it any less filling and satisfying. Every spoonful is packed with lean ground turkey, kidney beans, tomatoes, and other delicious veggies. I personally like to sneak in any extra veggies I can find into my chili. I almost always make mine with onion, bell pepper, tomato, and jalapeno. Sometimes I will sneak in some carrot, spinach, or kale. And if I have an extra sweet potato lying around, I will dice that up and throw it into the pot as well.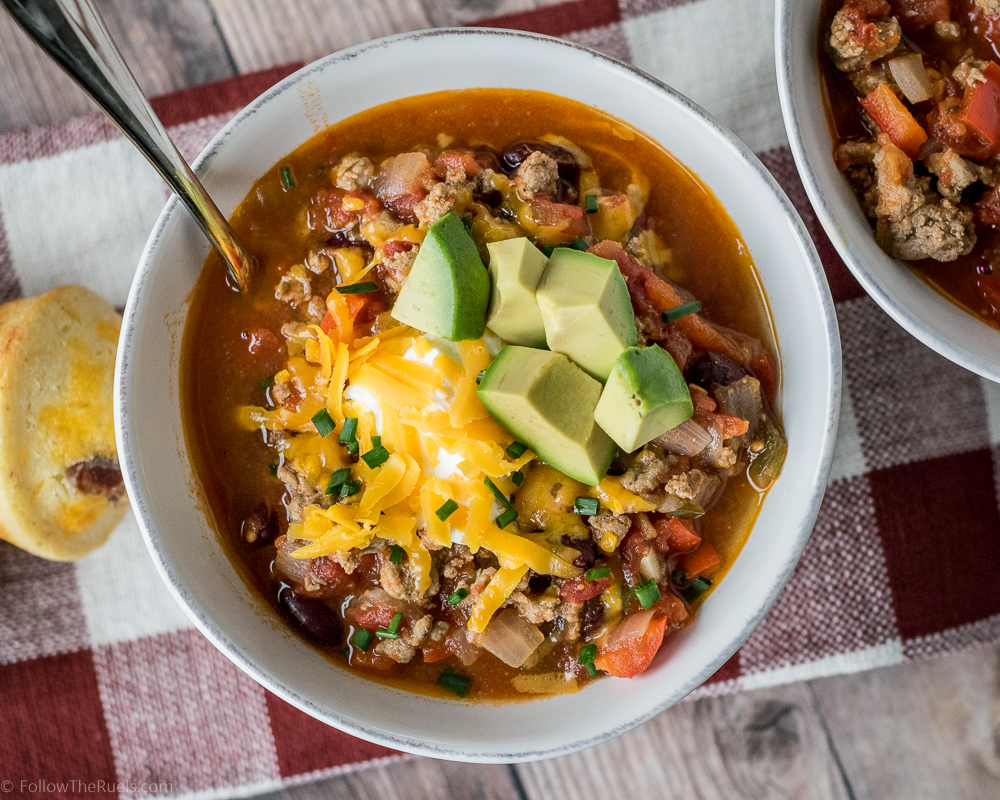 But it wouldn't be chili without the spices. I use 5 different chilies and peppers to spice my chili: chili powder, chipotle chili powder, cayenne pepper, paprika, and a jalapeno. To compliment the chilies, I like to add a generous amount of garlic, a touch of cumin, and a splash of Worcestershire.
I let all of those flavor meld together over the stove for at least 30 minutes, then when it's ready I spoon an very healthy serving into a bowl and top with some of my favorite chili toppings: cheese, sour cream, and avocado. I will also sometimes toss on some cilantro, chives, maybe even some oyster crackers! And of course, I always have a piece of corn bread on hand to sop up all that extra chili goodness.
PIN NOW, MAKE LATER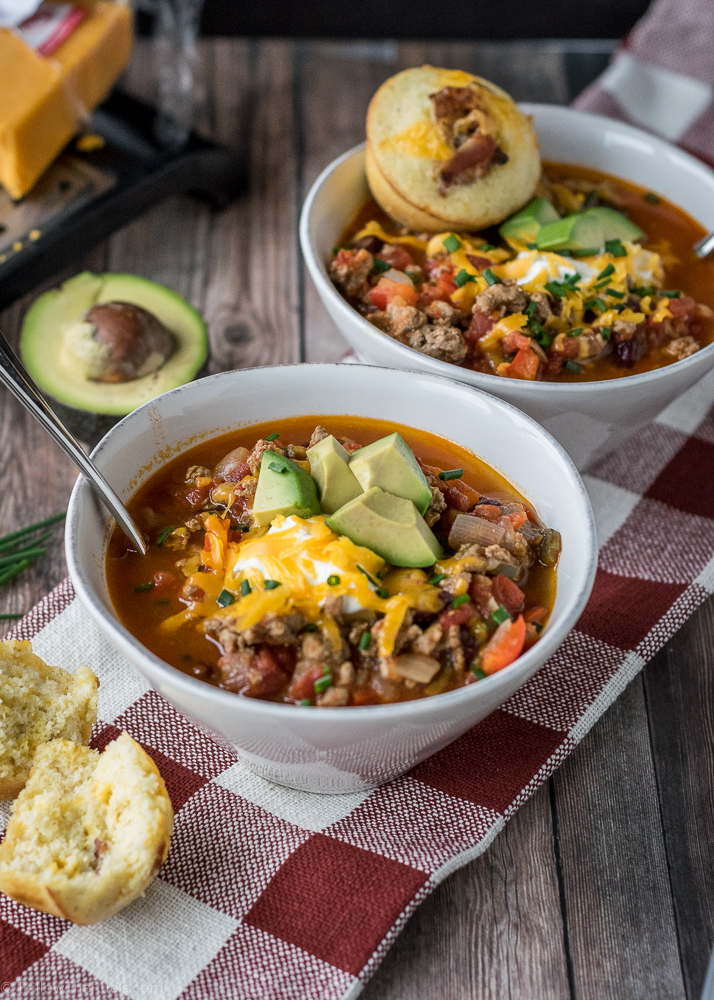 [amd-yrecipe-recipe:91]