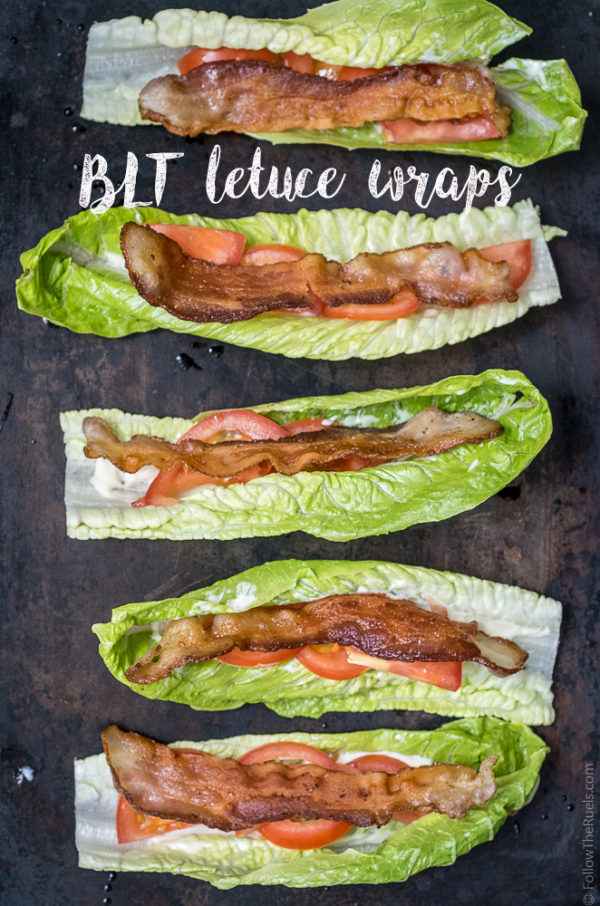 I actually debated whether I should post this recipe at all. I mean, BLT lettuce wraps aren't all that scientific. Bacon. Lettuce. Tomato. That's all it is. Doesn't take a genius to figure this one out. I am sure you didn't need me telling you how to put this one together.
Despite their simplicity, I was delighted by how good these were. Maybe I just haven't had a BLT in so long I forgot what a good sandwich it is, but even without the bread, these lettuce wraps were a hit with me and my bread-loving husband.
So humor me here as I go through the extremely elementary details of these super simple BLT lettuce wraps. It would probably help if you read this with the same sarcastic tone that I am writing this in.
It all starts with some freshly washed romaine lettuce hearts. I like romaine hearts because of their boat like shape that cradles the tomato and bacon perfectly. I then topped each leaf of lettuce with a couple slices of tomato and one big slice of crispy bacon.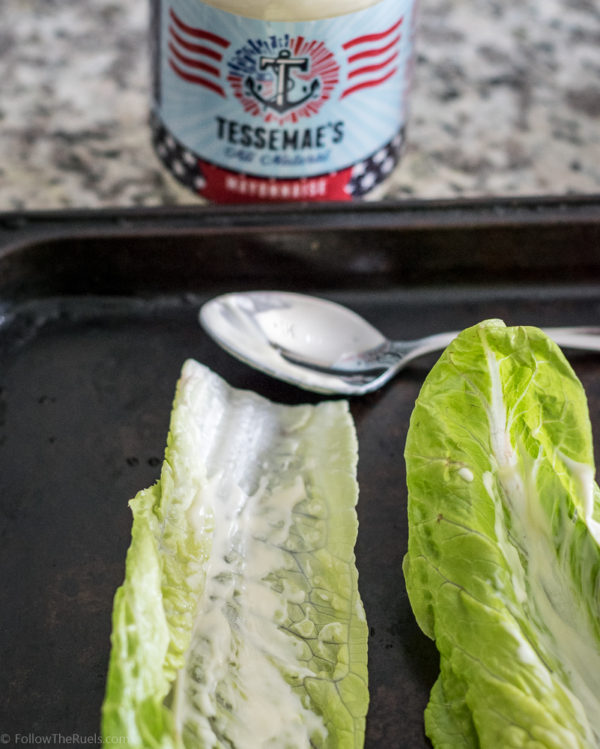 I did add a smear of mayonnaise to some of the lettuce to add a little something else to make it feel more like a sandwich. If I had had a ripe avocado on hand, I would have smeared on some mashed avocado in it's place. And you know what else would be good, using some Ranch Dressing instead! Has anyone put Ranch on a BLT before? I bet it's delicious!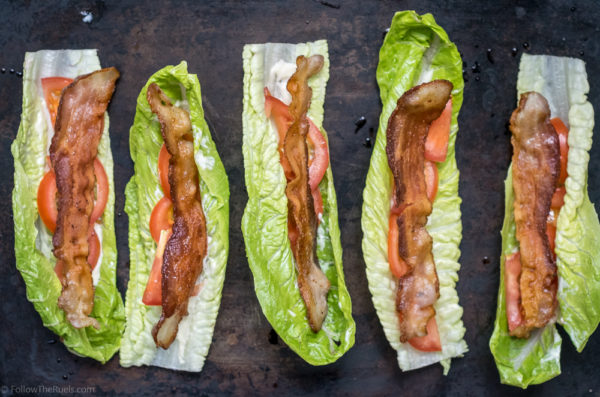 Once the smear was on, I just piled everything together into a nice little wrap. We ate these with a side of homemade sweet potato chips that were so good, it was almost like were were eating a BLT sandwich with a side of fries.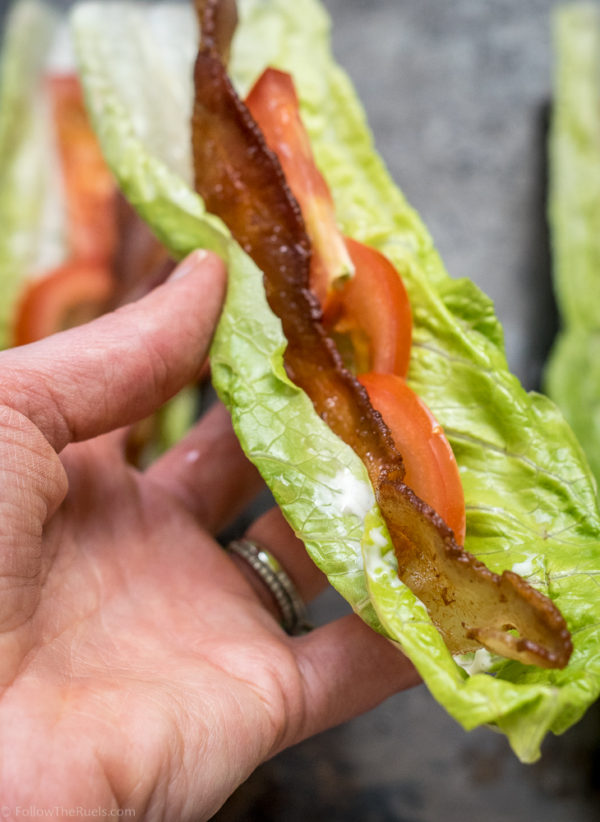 And the fact that they were so easy to make, basically taking as long as it would to cook bacon, they will be a staple in our house for quick weekend (and even weekday) meals!
[amd-yrecipe-recipe:29]