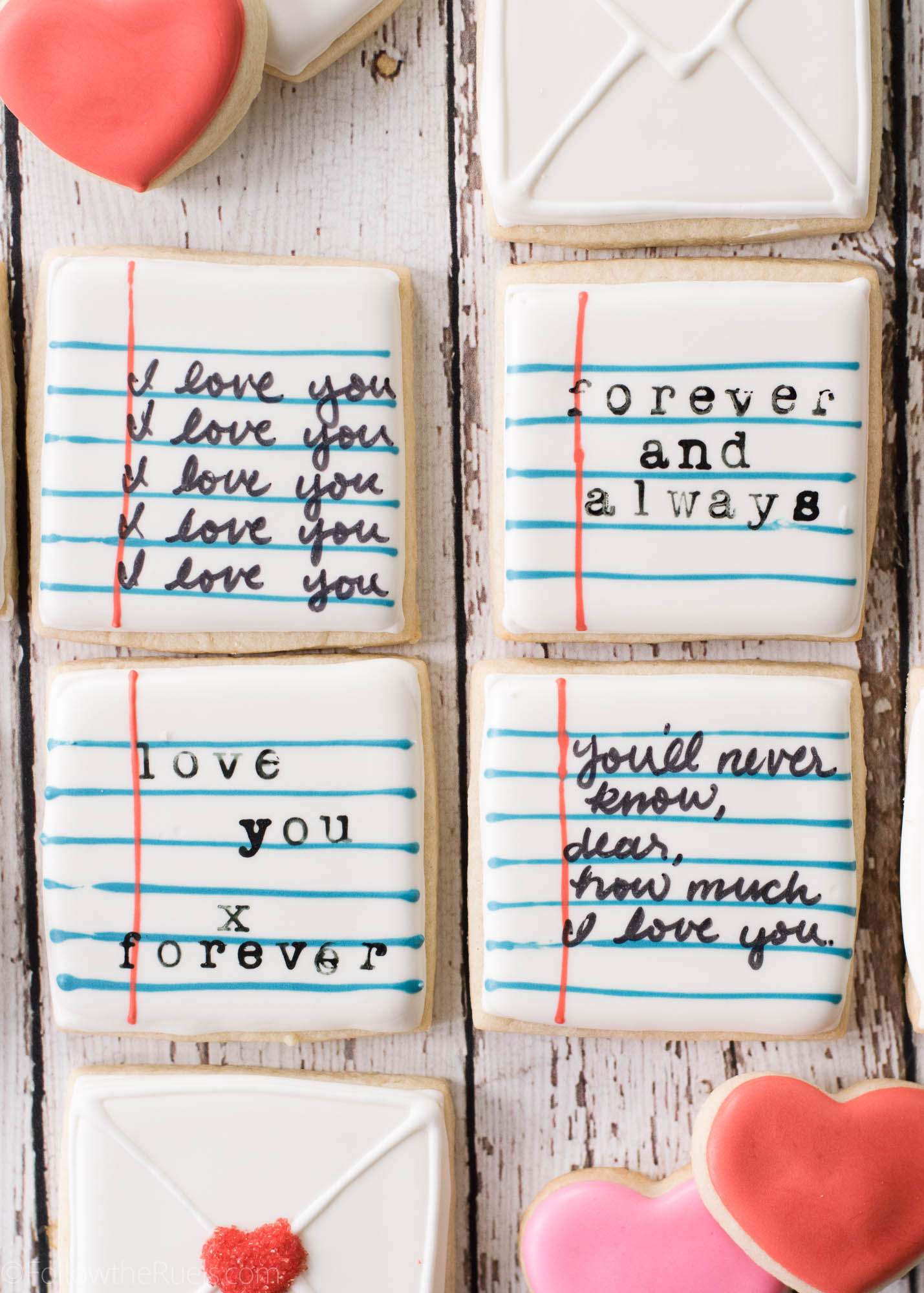 What is better than a love letter? An edible love letter!! Who wouldn't want to get a sweet little love note that it completely made of sugar?
I absolutely adore these cookies even though they are less than perfect. It's those little imperfections that make them even cuter. I mean, if you look at a lined piece of paper, not all the lines are sharp or even. And neither is our handwriting (unless you are one of those amazing calligraphers, which I am most certainly not).
Another thing to love about these cookies is that they are one of the easier cookies I have made in a while. It doesn't really require a whole lot of technique to make the lined paper look. Then once they are dry, you can just write right on top. No fancy piping skills required!
Supplies Needed:
You will need some sugar cookies in any shape you would like, but I think a square or rectangle looks best for these little love note cookies.
Don't forget the royal icing, which you will need in three colors: white, red, and blue (I used Sky Blue by Americolor). For both the outlining and filling I used flood consistency.
Since these cookies don't require a lot of precision, I just used standard zip-top sandwich bags for the icing. While I love using these bags because they are cheap, easy, and the icing doesn't flow out of the top, they do have their faults (watch all the way to the end of the video to see what I am talking about).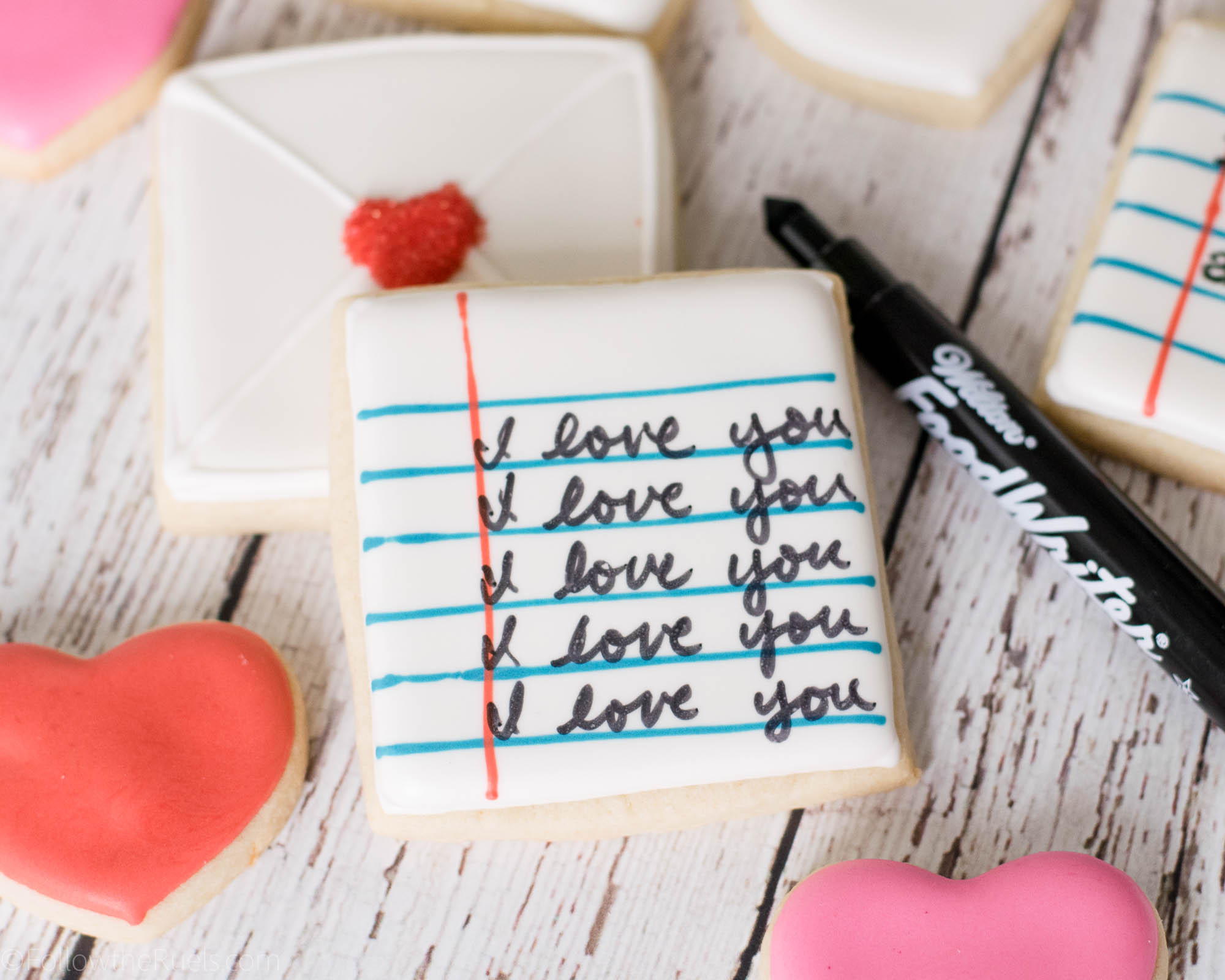 You will also probably want to use either the rubber stamps, which I picked up at my local craft store or an edible food marker (also found at the craft store). I wanted to try out both the "typed" look and the handwritten look. I actually love both of them, so you may want to mix it up as well.
How to Make Them:
There is nothing better than a good old video to show you how I made them, right?
What do you think? Do you think you could make these for Valentine's Day? I am positive you can! Remember, the beauty is in the imperfections!

[show_shopthepost_widget id="3020905″]