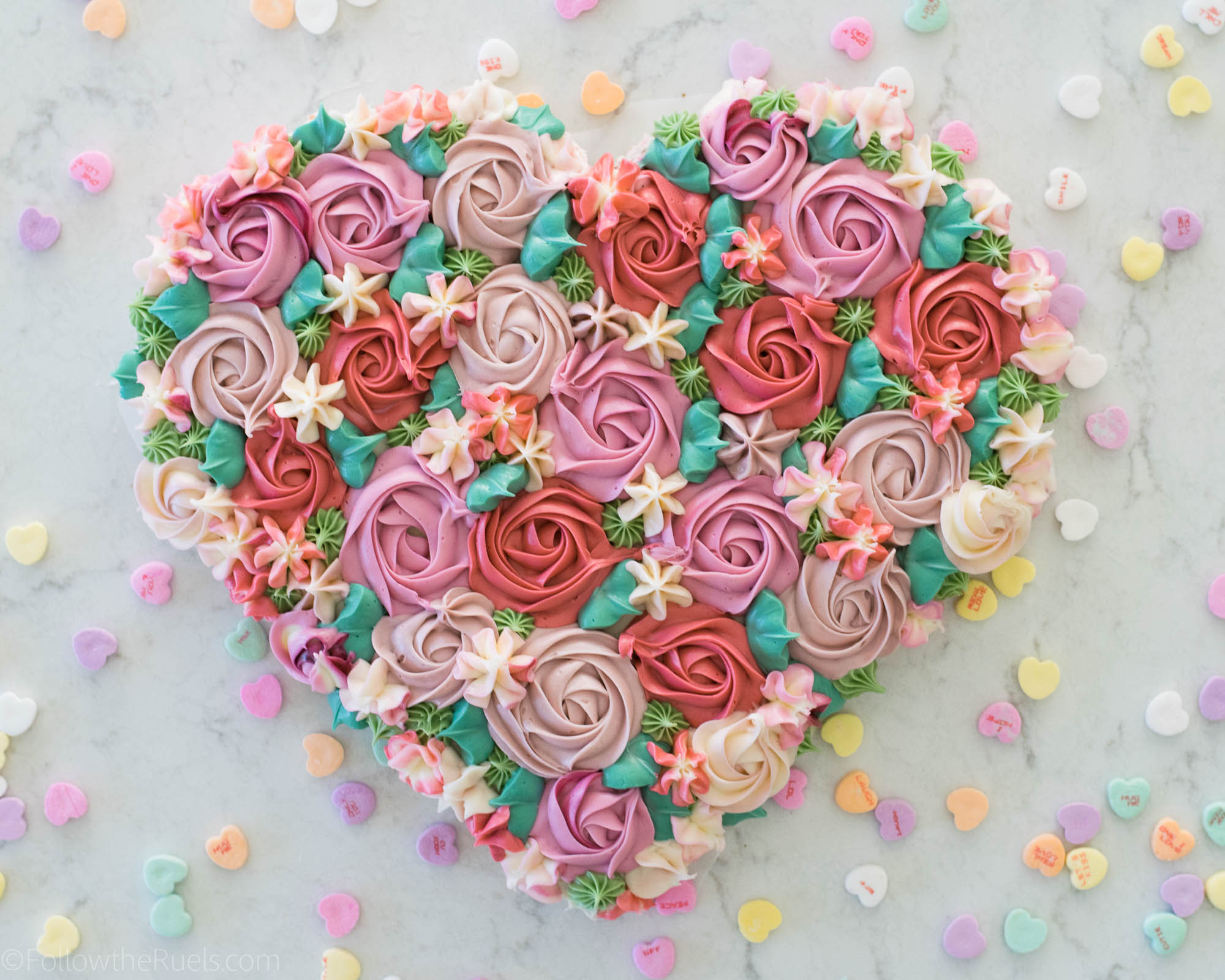 If you have followed this blog or my Instagram long enough, you know that I love a good floral pattern. Most of the time you will find me adding flowers to cookies. But that doesn't mean they aren't perfect for cakes, too.
Especially this Valentine's Day cake in the shape of a heart!
The great thing about this buttercream flower heart cake is that both the flowers and the heart shape of the cake are actually pretty easy to achieve if you have the right tools on hand.
All you need is a round cake pan, a square cake pan, and a few piping tips. You got all that, right? 😉
Tools Needed:
Well, pretty much all you need is a couple of cake pans and some piping tips. Okay, and maybe a few other things like food coloring.
For the cakes, my recommendation is to make sure your round cake pan is equal in size to your square pan, if not smaller. I.e. if you have a 9″ square pan, use a 9″ round cake pan, too. However, if you only have a 9″ square pan and a 8″ round pan, you can cut the edges of the square cake to make an 8″ cake (which is what I did). Does that make sense?
To make the various shades of pink and green I mixed together some of my Americolor gel food coloring:
Lightest pink color is a mixture of taupe and light pink
Medium shade of pink is just a couple drops of maroon
Darkest shade of pink is watermelon and coral red
Light green is avocado
Dark green is forest green
To create the flower and leaf shapes, I used the following piping tips:
For the roses I used a #2D and #1M piping tips
The dark green leaf was created with #366 tip
For the light green blobs I used a #32 tip
Most of these piping tips come in this piping tip set.
How to Make It:
Start by baking a round cake and a square cake in the flavor of your choice. You can even use your favorite boxed mix if you like! Level the cakes so that they are both flat and both the same height.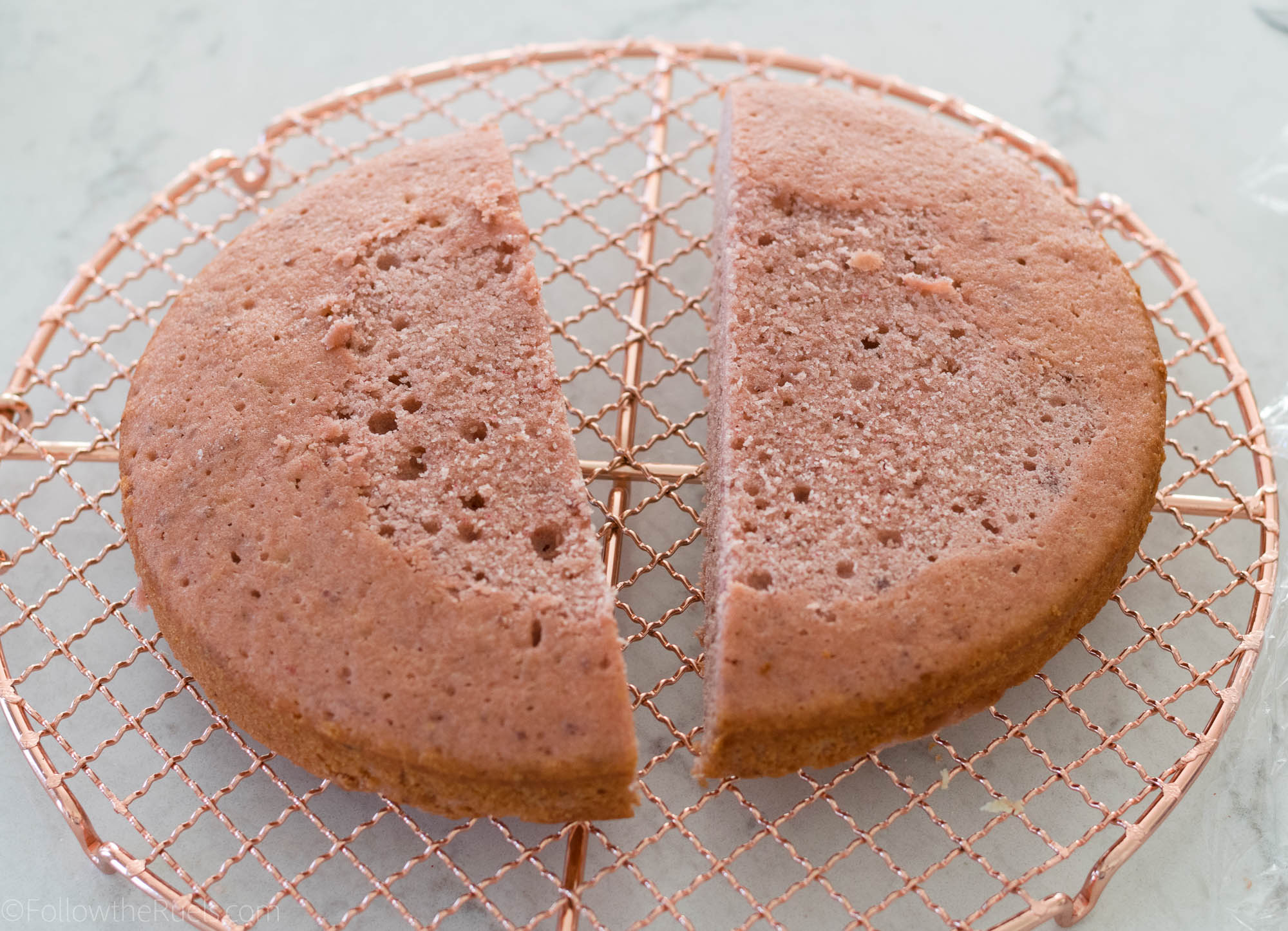 Cut the round cake in half so that you have two equal pieces.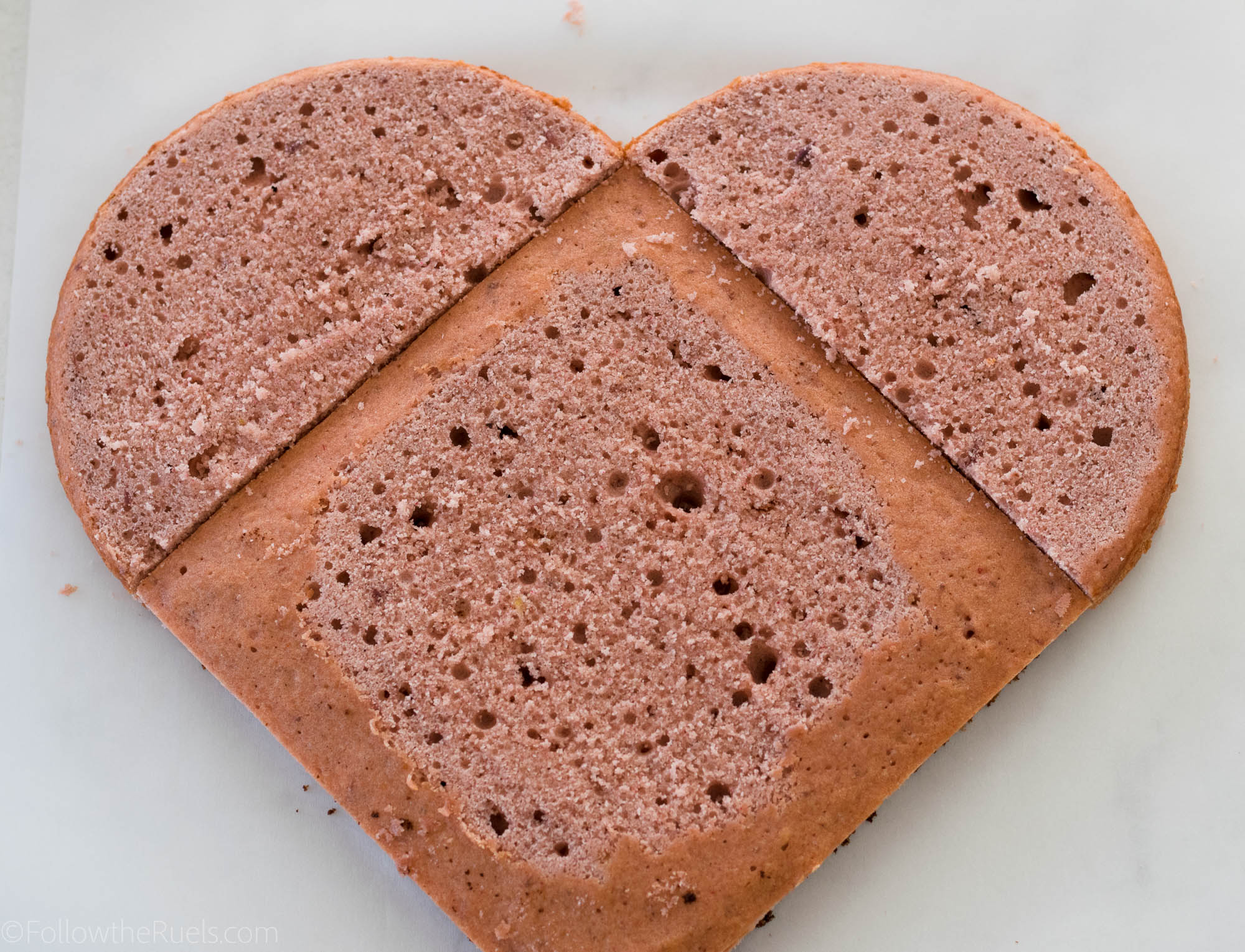 Place the to half rounds along two of the edges of your square cake to form a heart shape. How easy was that!?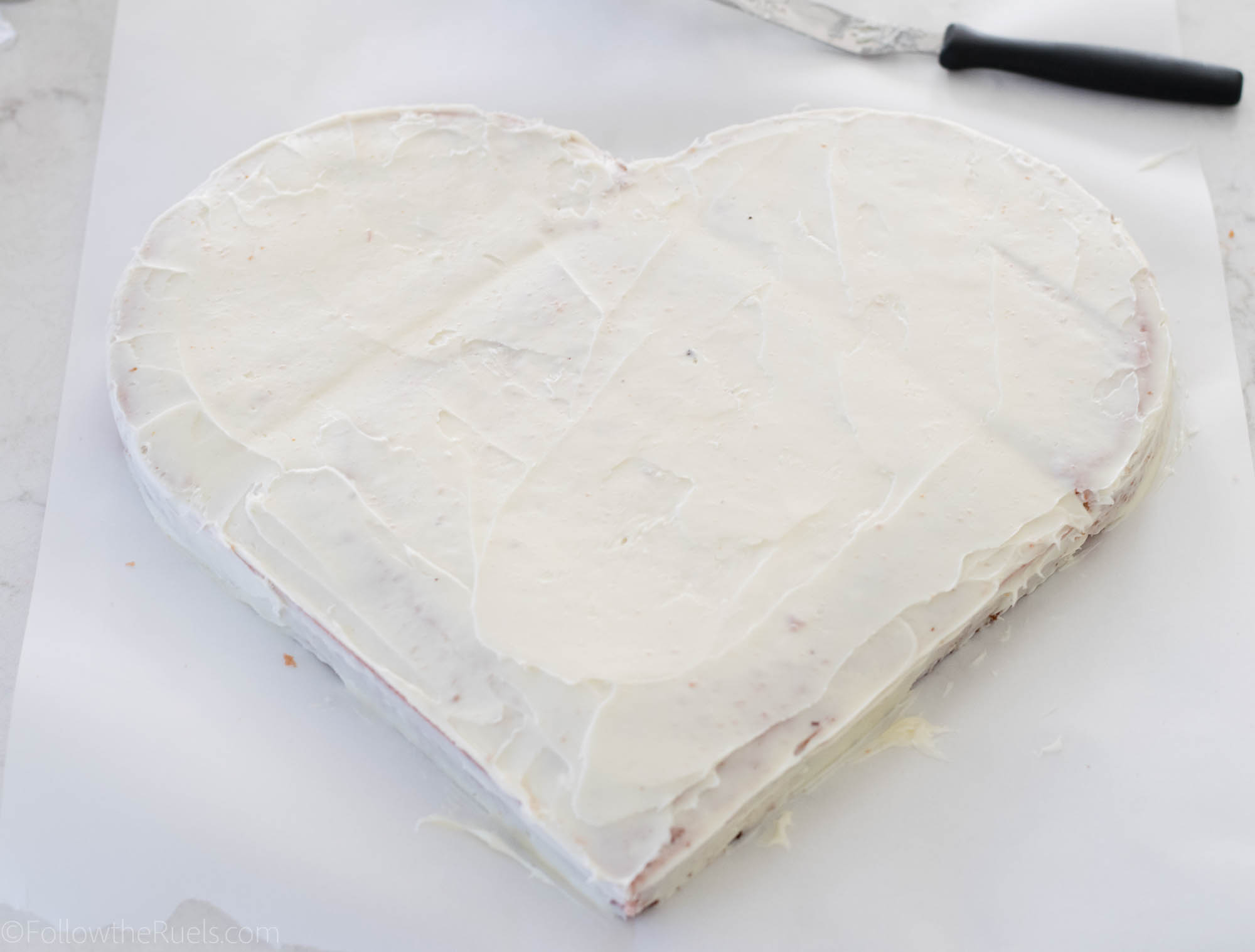 Cover the entire cake in a layer of plain frosting so that all the pieces of the heart are stuck together. This layer of frosting doesn't need to be pretty because it will get covered up.
Divide the rest of the icing up in to several smaller batches and colors them in various shades.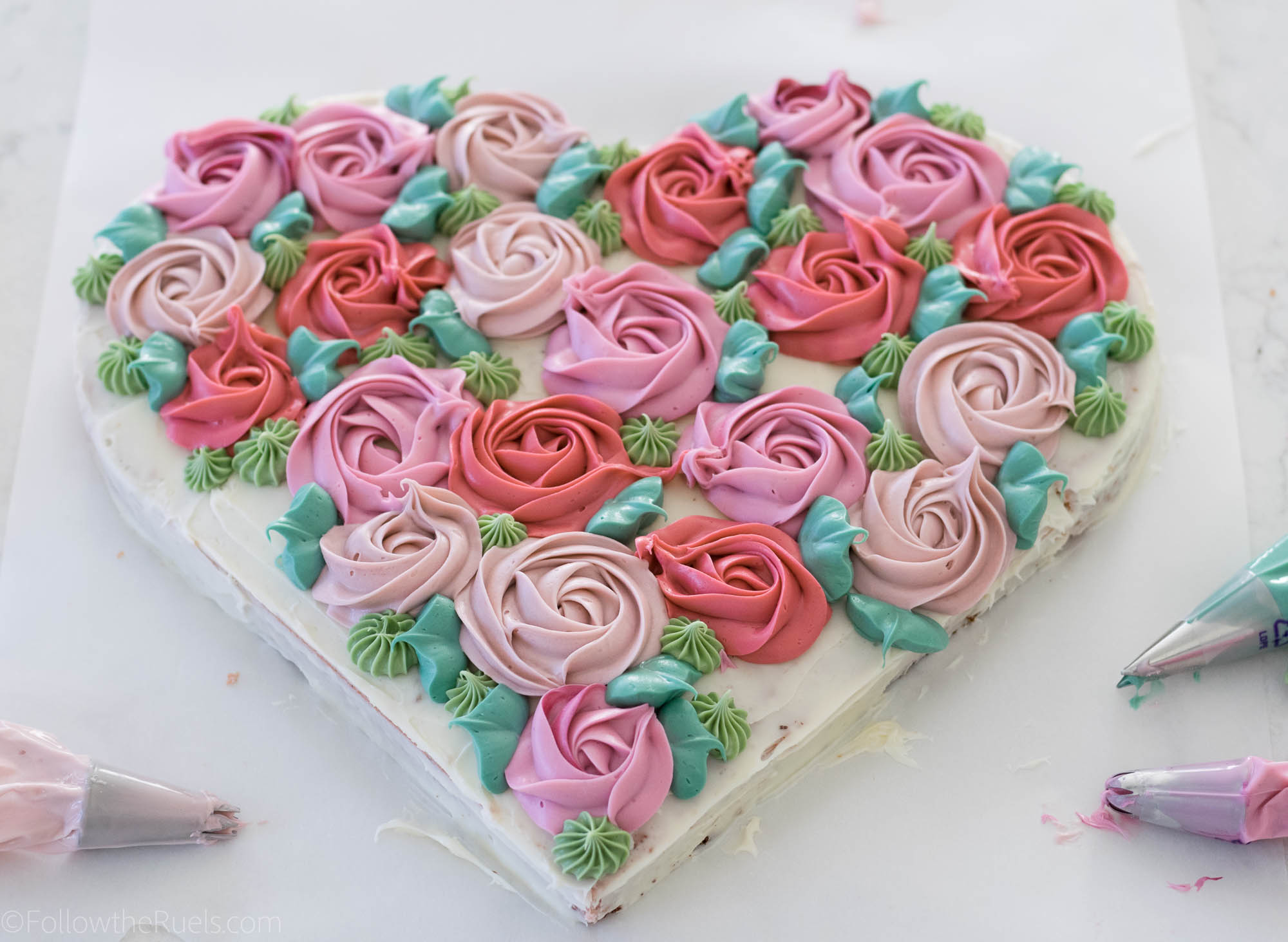 To decorate the cake, start by making the large roses to fill in most of the empty space of the cake. Then go in and fill in some of the holes with the leaves.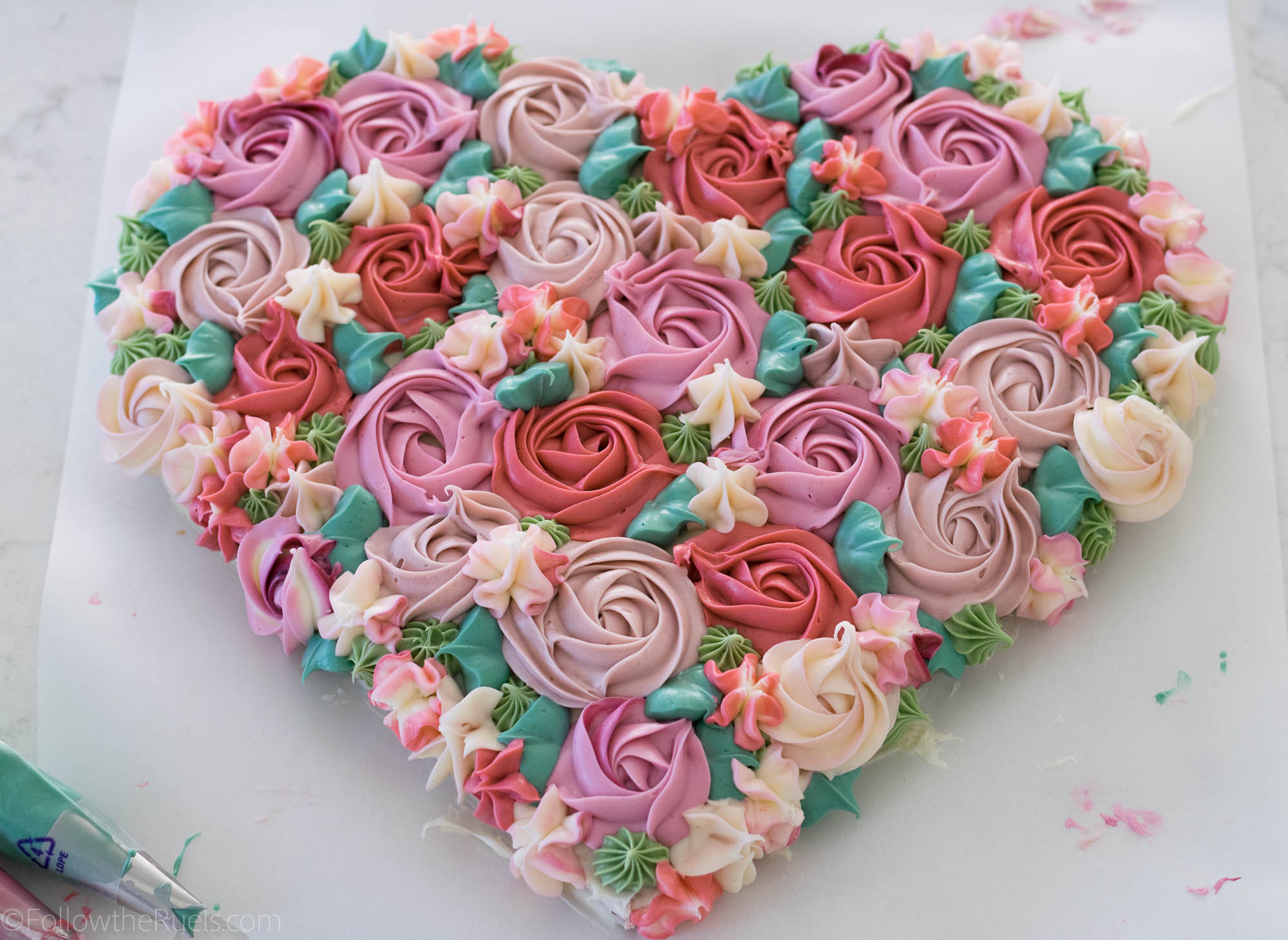 Add more flowers and leaves until you can no longer see any of the cake underneath.
You could totally make this! And I didn't even tell you the best part.
To make this cake you don't even have to make anything from scratch. You could make your favorite boxed cake mix and even used the canned frosting. While I would highly recommend making your own frosting (this is my favorite buttercream recipe and this is my favorite cream cheese frosting recipe), I know not everyone has the time or desire to make frosting from scratch.
Plus, there is something so nostalgic about store-bought cake mix and frosting out of a can, right?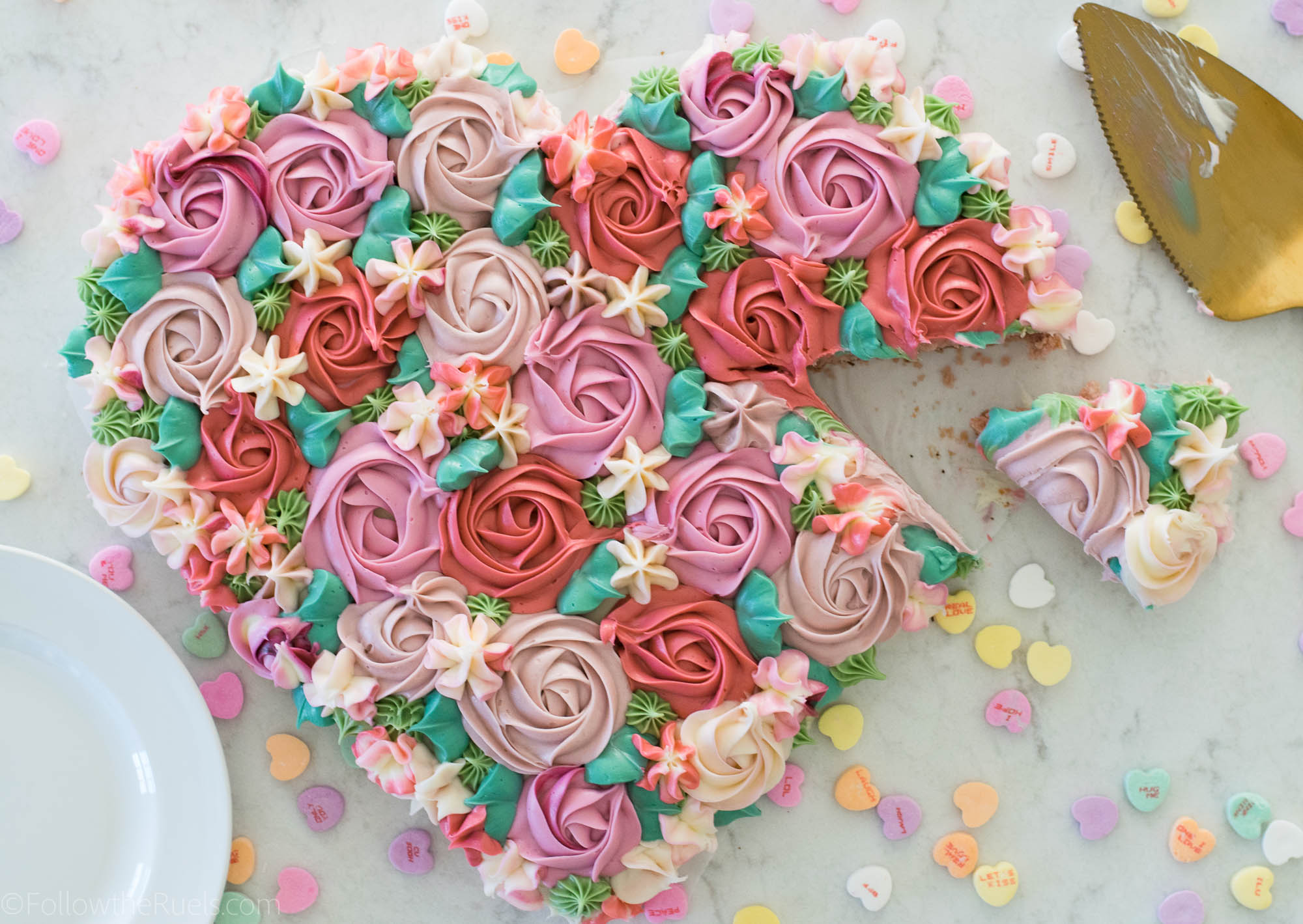 Now you have no excuse but to make this for your sweetheart, your kids, your mom, your dog, yourself. Whoever your Valentine happens to be!