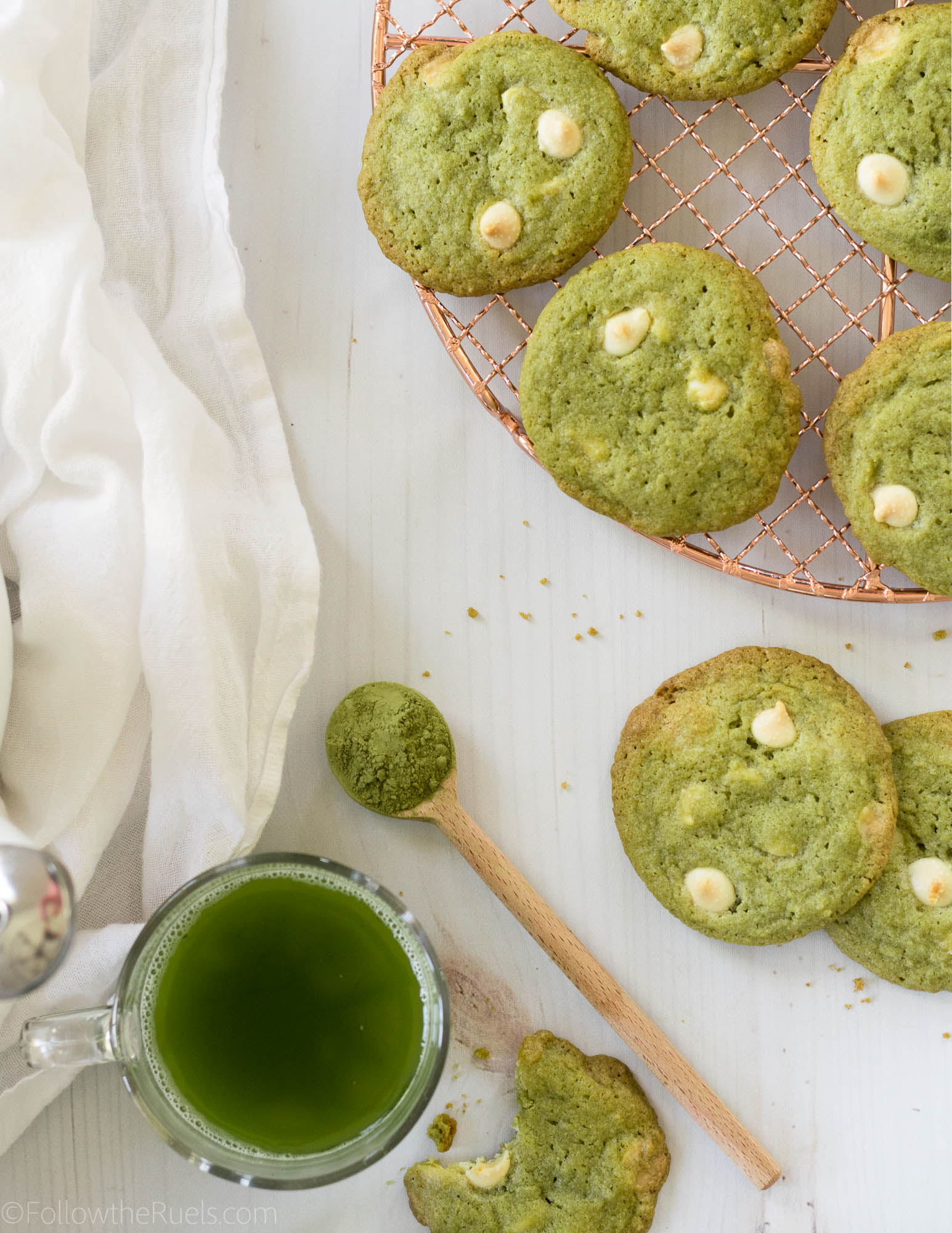 I have to admit, I saw a photo of some matcha white chocolate chip cookies on Instagram this week and knew I had to immediately try to recreate them! Not only are they perfect for St. Patty's Day (being green, and all), but they sounded like a fun take on my favorite cookie – the chocolate chip.
How to Make Them
This recipe starts off just like your typical chocolate chip recipe, with just a few tweaks.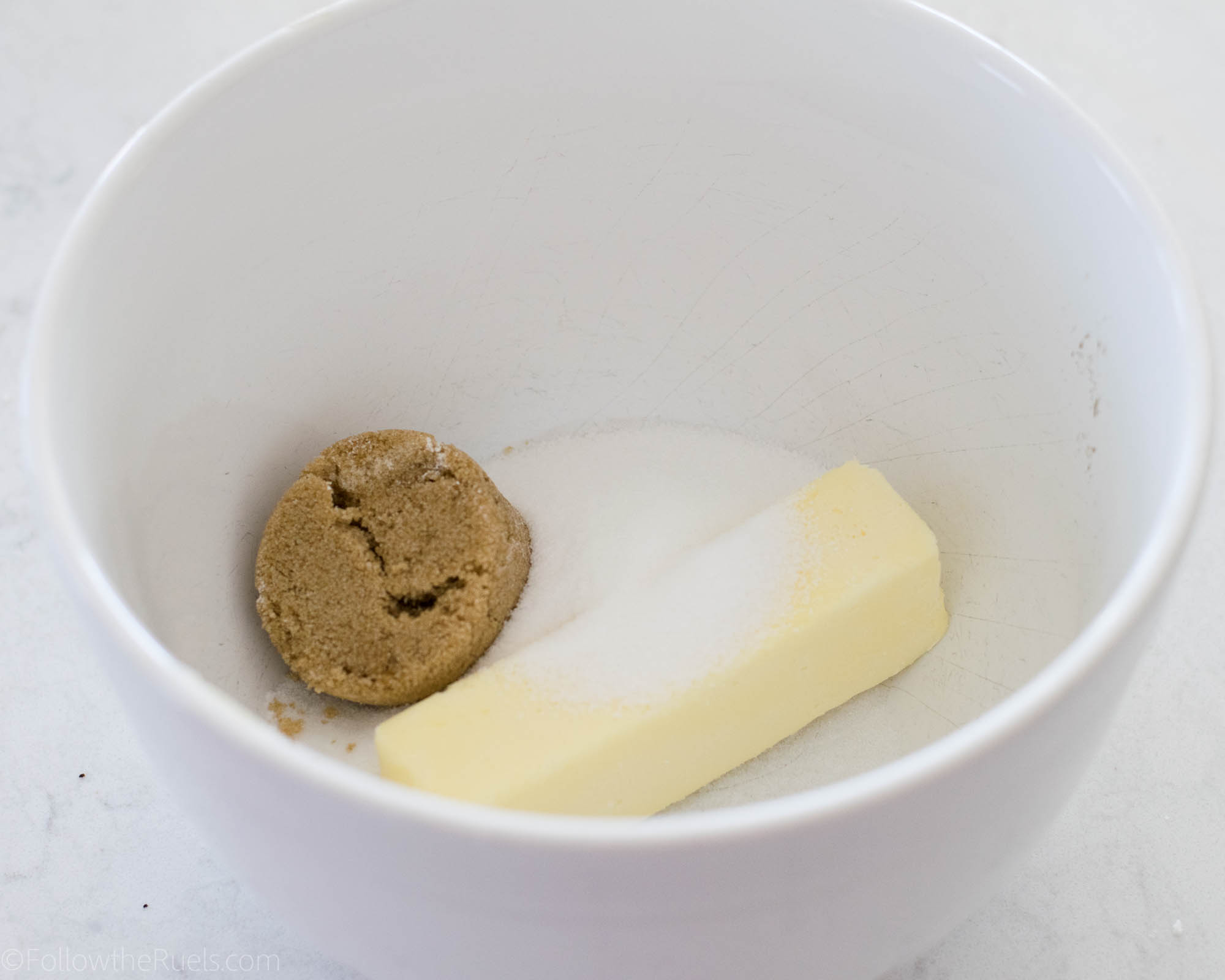 Start by creaming together butter, brown sugar, and granulated sugar.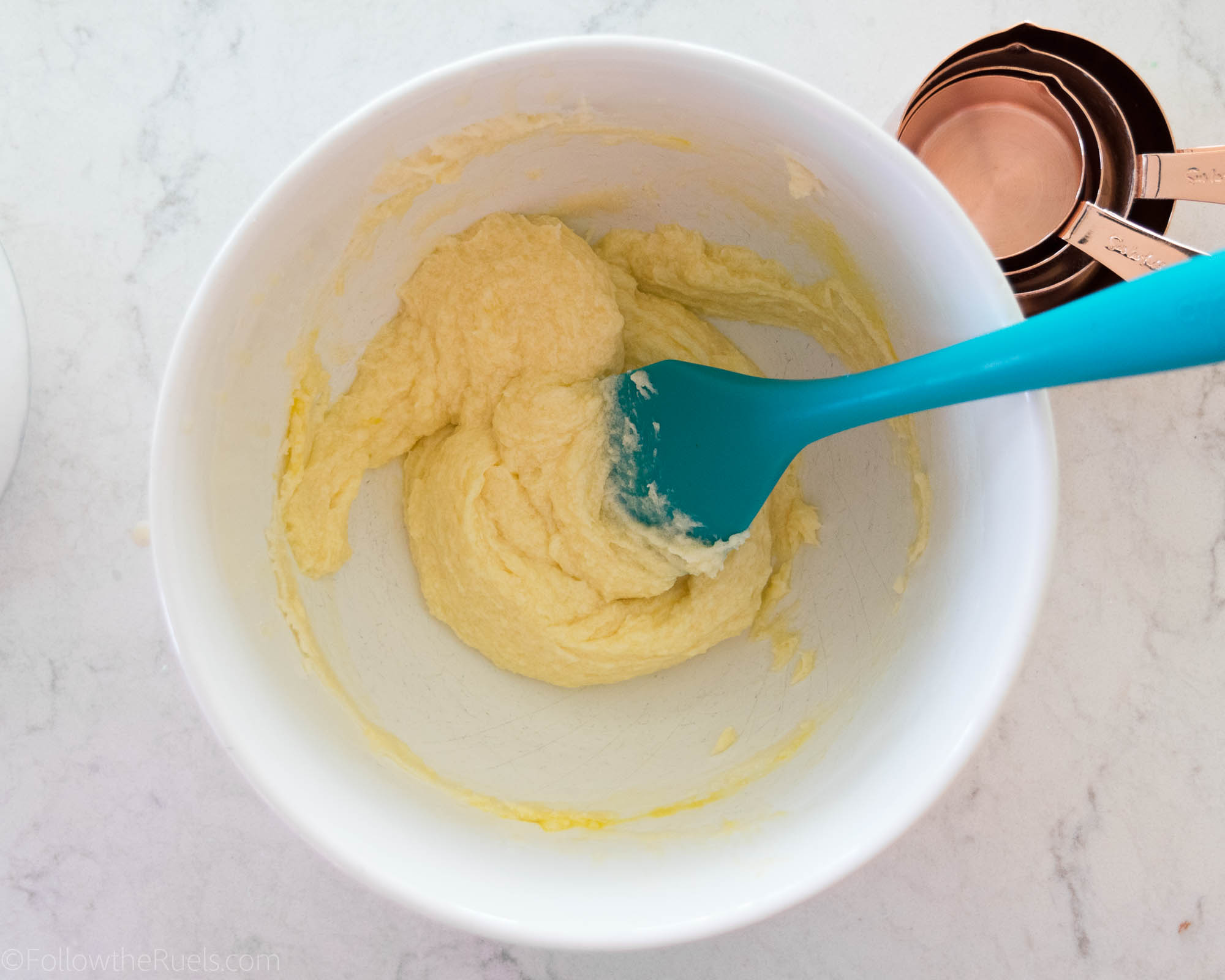 Then mix in the egg and vanilla. If you want to live life on the edge a little bit (and you have it in your pantry), also add a touch of lemon extract! Matcha and lemon are a match(a) made in heaven!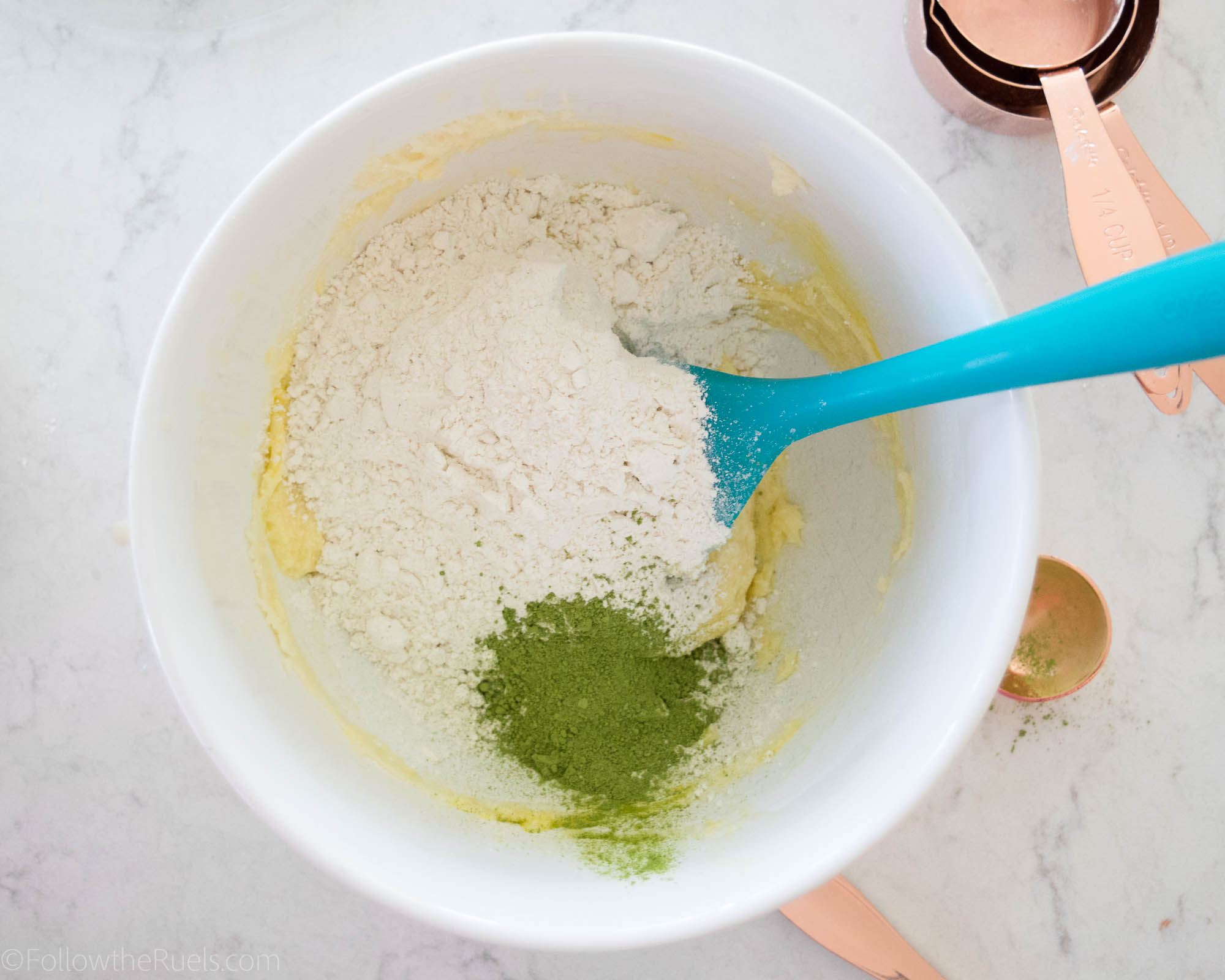 Once all the wet ingredients are well combined, mix in the flour, baking powder, salt and matcha powder.
I used the same matcha powder that I stir into hot water to make tea. Definitely use a tea that you would like to drink because the flavor will carry throughout the cookie. I personally like the Trader Joe's matcha tea packets and The Republic of Tea's green tea powder.
Finally, stir in some white chocolate chips!
I recommend chilling the dough for at least 30 minutes before baking. Not only will the flavors meld together a bit, but chilling the dough before baking ensures that the cookies don't completely flatten out in the oven.
Once it's chilled, spoon or scoop out some balls of dough and place them on a baking sheet at least 2 inches apart. These cookies do spread, so give them plenty of space.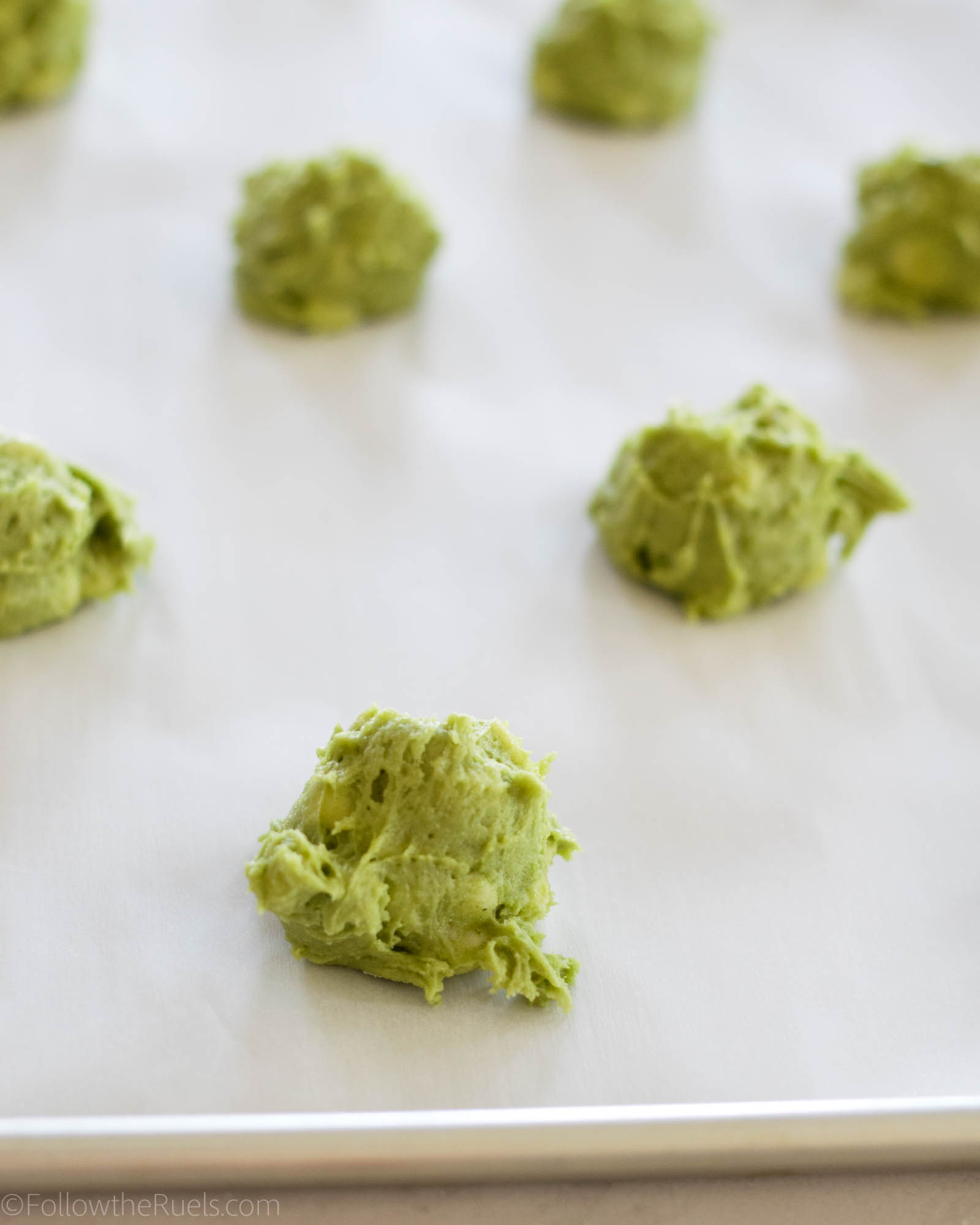 Then bake for about 12-15 minutes, or until they just start to brown around the edges. You don't want to leave them in the oven too long because they will turn brown and you will no longer be able to tell they are green!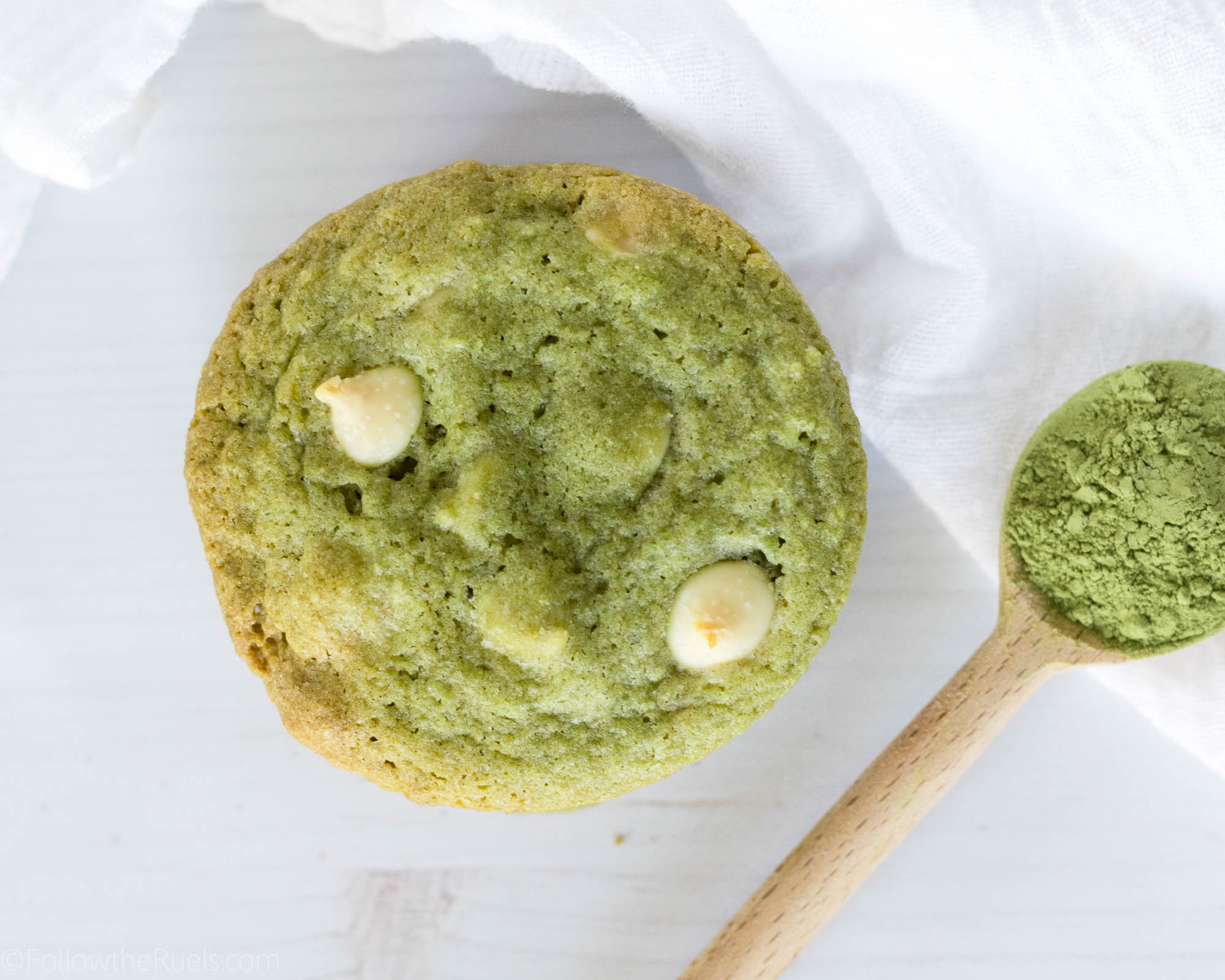 If you are curious what a matcha white chocolate chip cookie tastes like, well, it tastes like a white chocolate chip cookie with a very subtle matcha flavor. The green tea lovers out there may want to increase the amount of matcha in these cookies for even more flavor!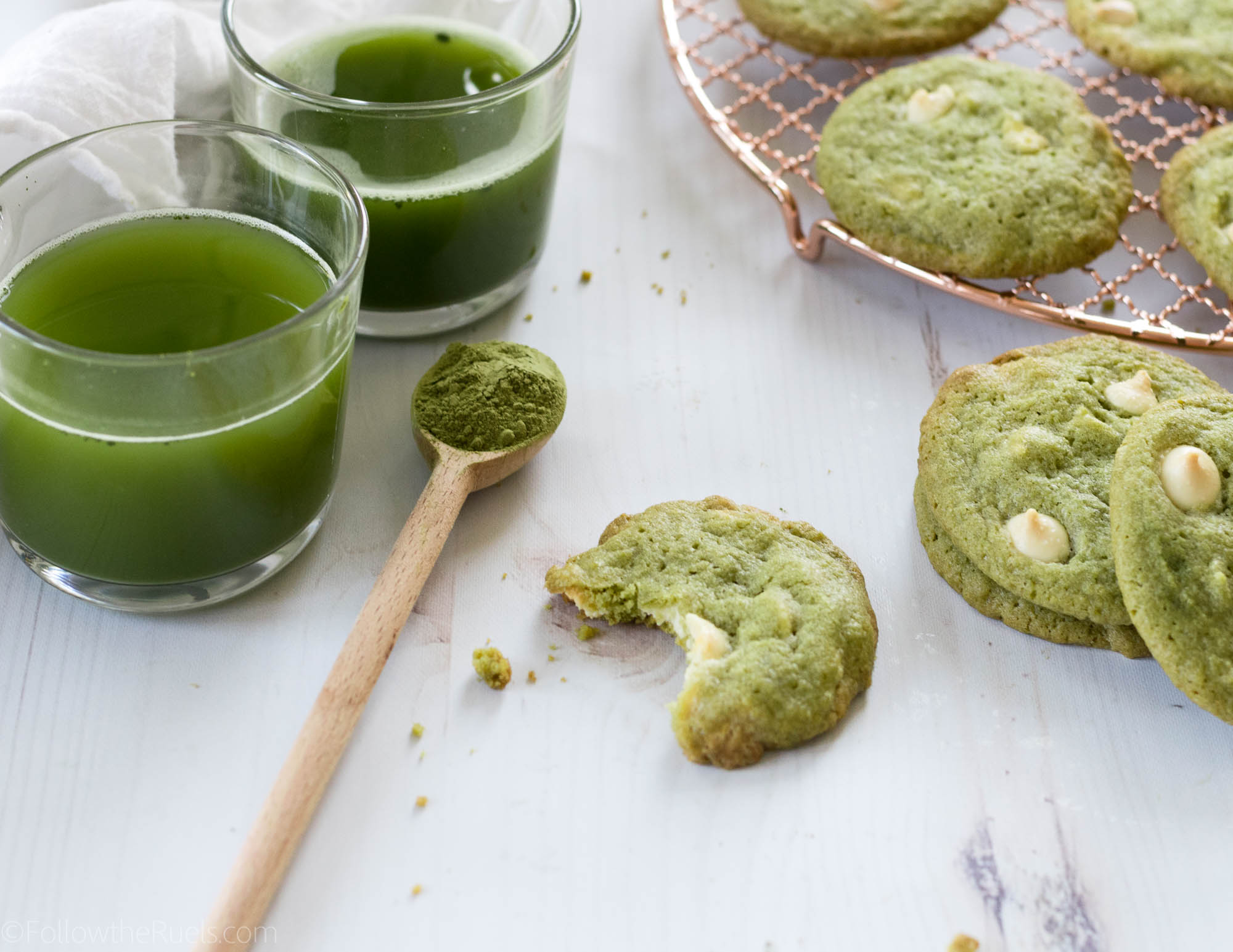 But the subtle green tea flavor is surprisingly delicious when paired with the white chocolate chips. It really makes the white chocolate stand out! So this cookie may really be for white chocolate fans.
Or just for anyone looking for a green treat for St. Patrick's Day! 😉
[yumprint-recipe id='167′]