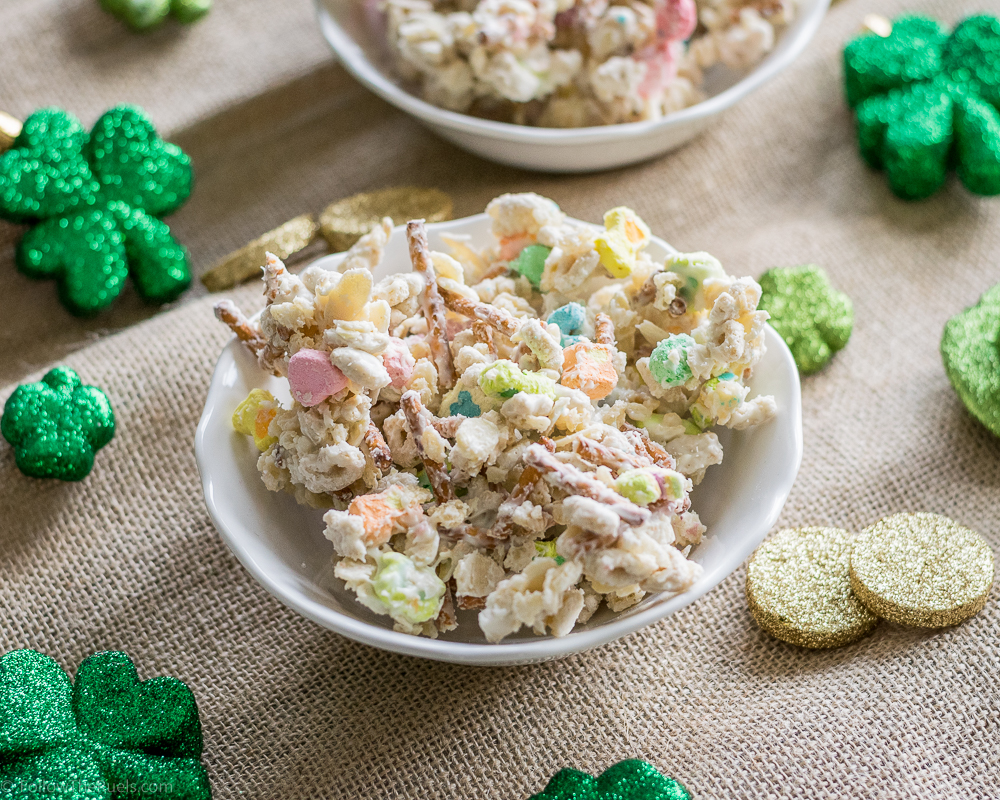 How did you eat your Lucky Charms as a kid? Were you a cereal first, marshmallow first, or all at the same time kind of Lucky Charms eater? I ate the cereal first and left all the marshmallows for the very end. I wonder what that says about me?
Actually, I really don't want to know.
Since National Cereal Day was yesterday and St. Patrick's Day is right around the corner, I thought I would do something fun with my favorite childhood cereal. I already have a great cereal candy recipe (thanks, Mom). So I just adapted that recipe a tad to make a fun Lucky Charms Snack Mix that's perfect for St. Patty's Day!
The recipe is incredibly easy and would be perfect activity for you and your kiddos, or if you don't have kiddos, just make some for yourself. We are never too old for sugary cereal!
There are only 6 ingredients in this entire recipe: Lucky charms (of course), pretzel sticks, Rice Krispies, and slices almonds. Dump all of that into a bowl and mix in some white chocolate that has been spiked with a touch of almond extract. That's pretty much all you have to do. But in case you don't believe me, I will show you.
The best part is that it takes just minutes to make! Don't let the speediness of the video fool you. I think from start to finish, this mix only took me 15 minutes, and that includes the time it takes for the chocolate to dry!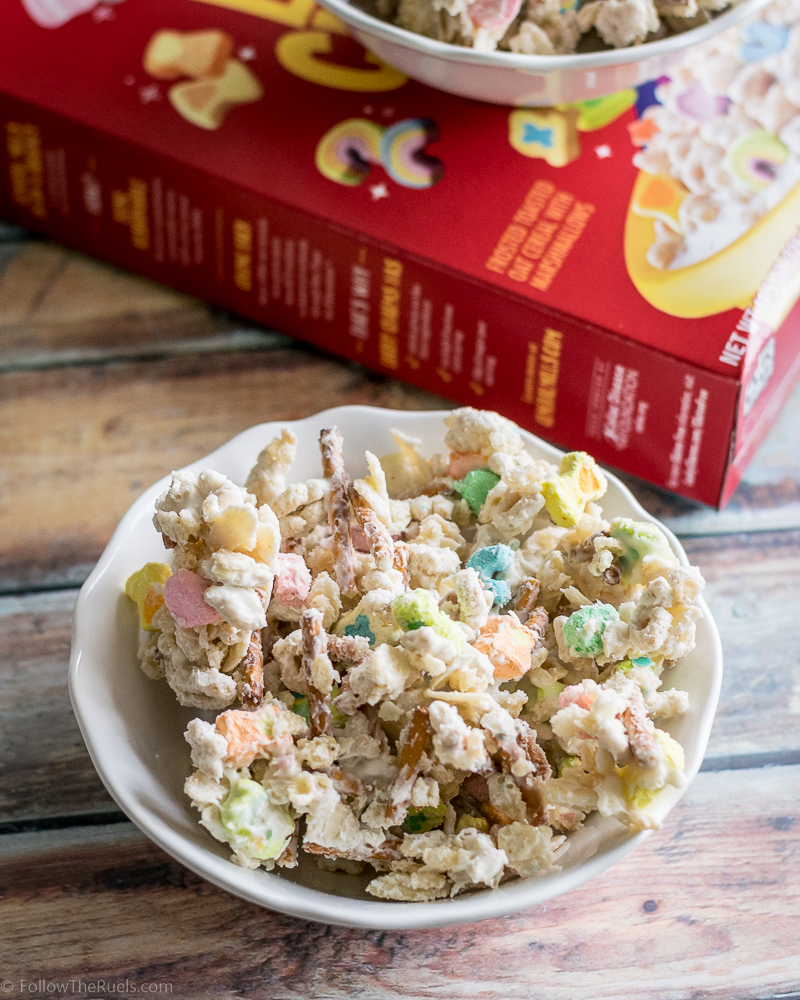 The almond extract also adds a bit more sweetness (like this really needs any more sweetness) and really plays up the flavor of the marshmallow pieces; which of course, are the best part.
I couldn't keep my grubby little hands out of the snack mix even before the chocolate had totally dried. I am pretty sure I gave myself a cavity eating this stuff, but what's new. It was just like eating Lucky Charms back when I was a kid, but even better! Because they were covered in chocolate.
[amd-yrecipe-recipe:138]