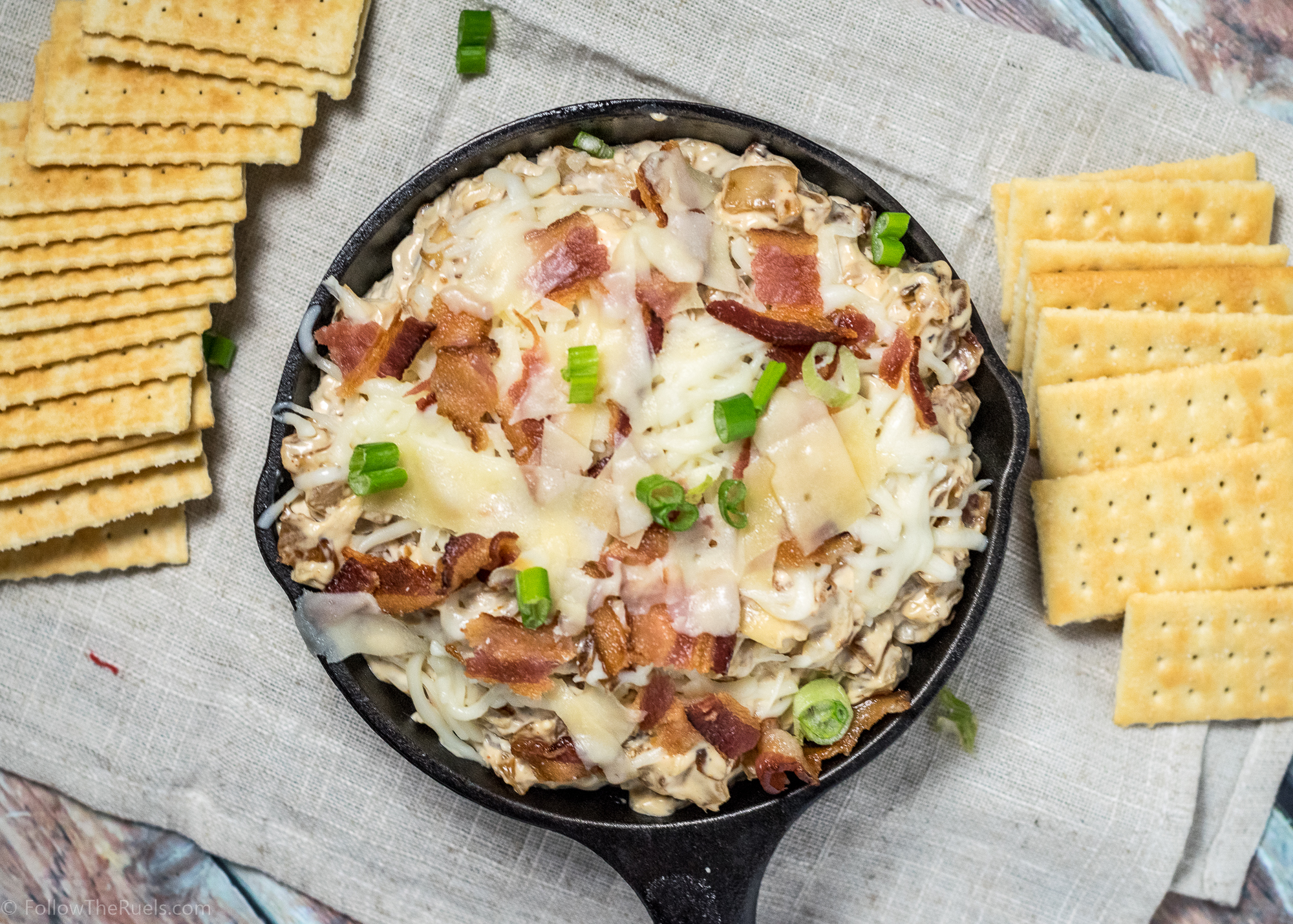 A lot of times I like to find healthy alternatives for my recipes. Such as swapping butter or sour cream for Greek yogurt. Or sugar for apple sauce. Well…this is not one of those recipes, my friends. There is literally nothing healthy about this Bacon Onion dip. Except maybe the onions…
But man is this bacon onion dip worth all those calories!
I saw this recipe for Bacon Onion dip on Food Network a while ago and I was pretty much drooling by the end or the episode. How could anything with bacon and caramelized onions be bad? I'm pretty sure it's scientifically impossible.
I tried out the recipe for our game night last weekend. It turned out to be such a huge hit (mainly with my husband), that I made it again the next day for our Small Group. It actually gave me an opportunity to make a couple tweaks, and, in my humble opinion, make it even better!
This dip starts with a base of cream cheese and mayonnaise (told you it was unhealthy!). To that I added some smoked paprika, a smidge of Dijon mustard, and a pinch of cayenne. Then I mixed the whole thing up with my hand mixer until it was nice and fluffy.
But before I did all that, I caramelized some diced onions. Dicing the onions not only makes this process a bit quicker, but it's much easier to eat in the dip than having strands of onion. Then I added the onions to the cream cheese mixture.
But that is not all I added. I also added some mozzarella and Paremsan cheese as well as some chopped up bacon that I just microwaved until crispy. After the whole gang was in the bowl, I gave the dip a good stir. I wanted to make sure every bite had a bit of onion, bacon, and cheese.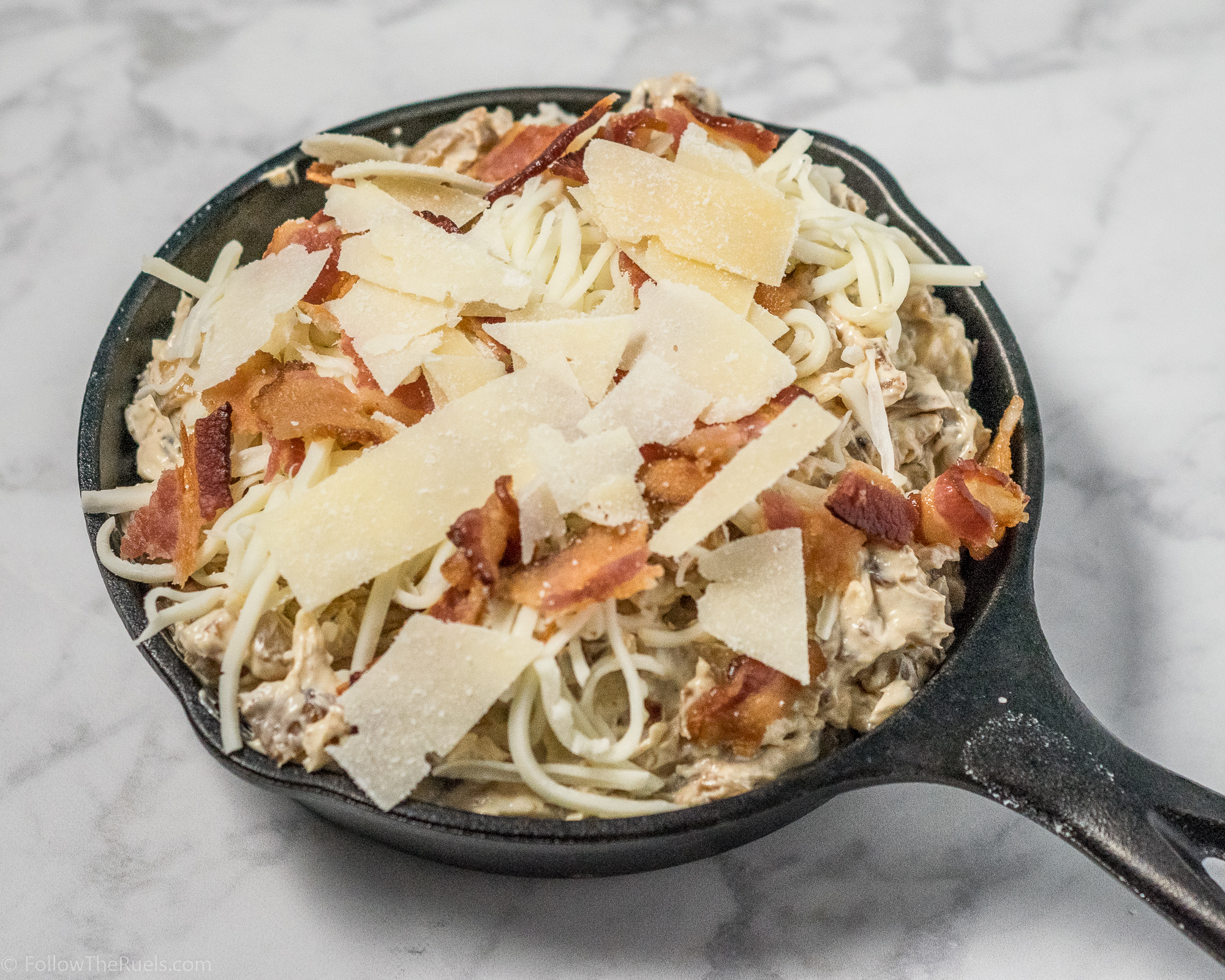 But to make sure that everyone got a bit of bacon, I added some more cheese and bacon on top.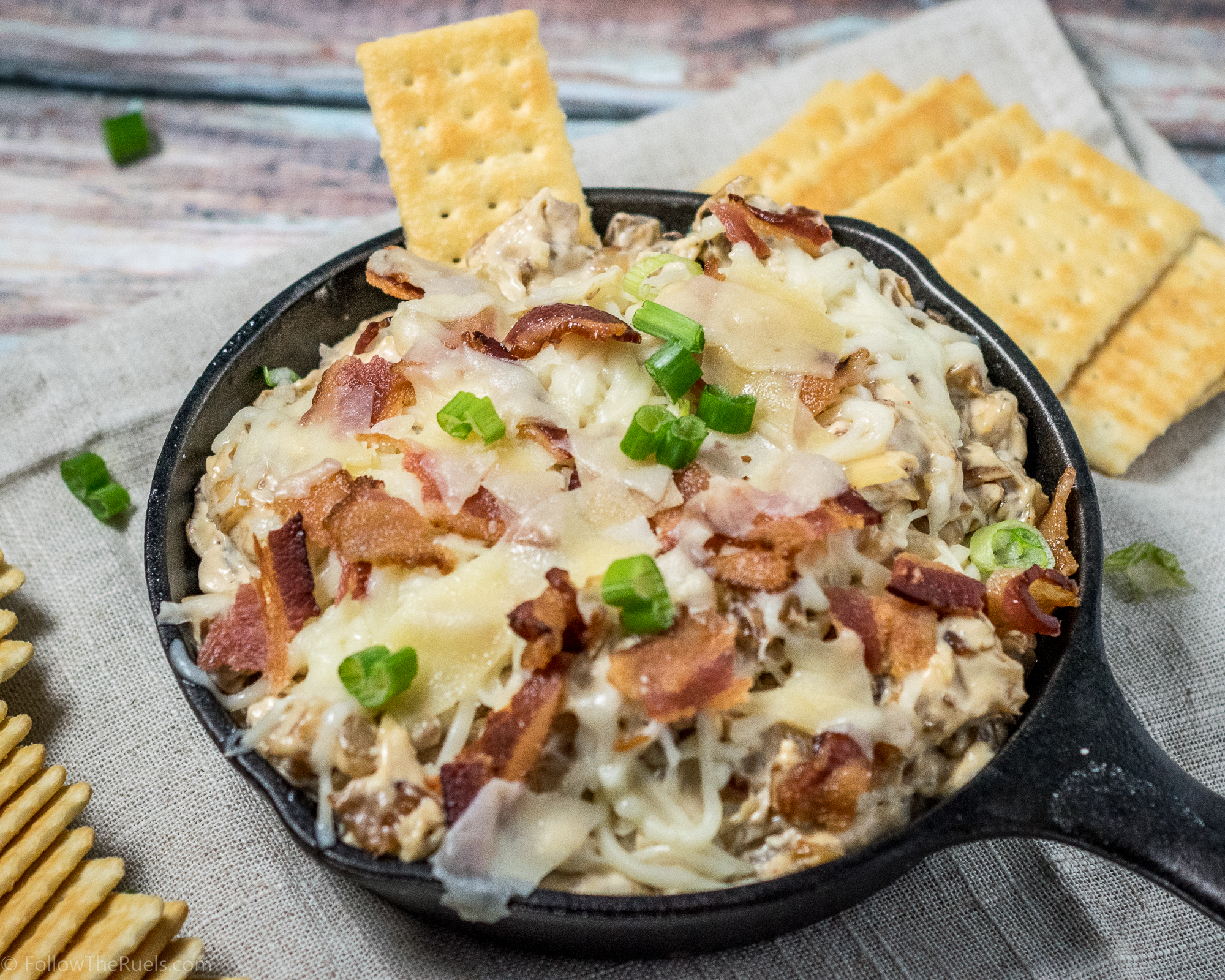 Once this dip came out of the oven, we couldn't keep our hands off of it. Or really, our crackers out of it. I would love to describe it to you, but literally the only thing I can think of is "creamy, bacony and oniony", which is probably everything you assumed it would be from the title. Just trust me…it's really, really good.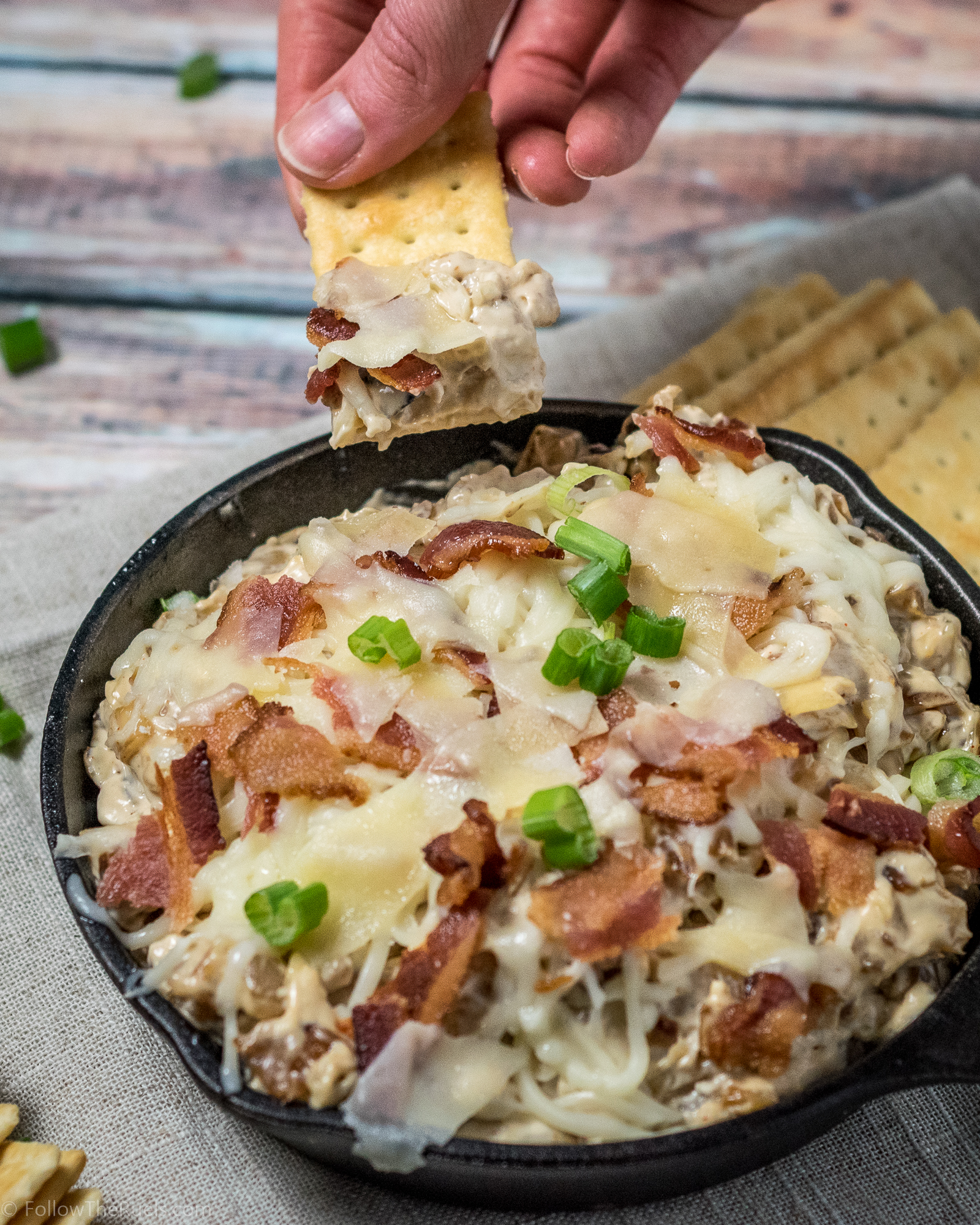 And you know what this dip would be perfect for? The Super Bowl! I am pretty sure that every Super Bowl party requires some sort of awesome dip. So you should make this one and thank me later.
[amd-yrecipe-recipe:123]