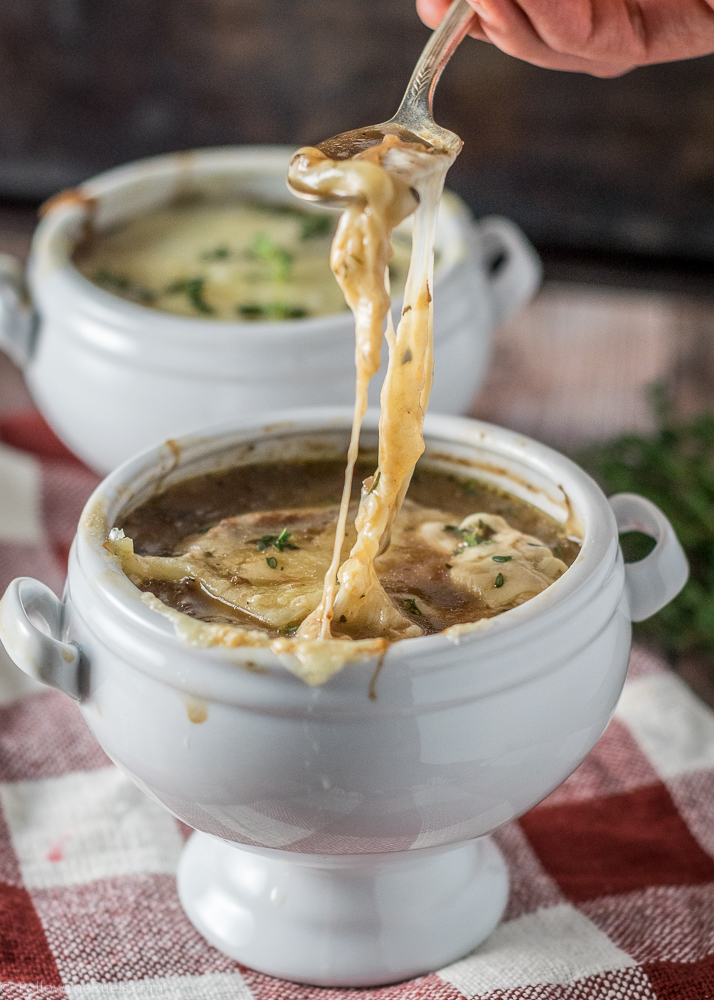 Sometime after I graduated from college, I was living in Houston with two of my best friends. One of those friends was always trying to fix us up with her boyfriend's roommates. She would casually suggest that we hang out and watch the football games with them, or make them dinner. The first, and maybe only time, we made them dinner, we decided to make them my French Onion Soup! Not only did the boys love it, but it must have worked it's magic on at least one of them. Sometime after that dinner our other roommate started dating one of the boys. Now, they are married with a beautiful daughter.
All thanks to that French Onion Soup.
Okay, not really. But in my head that's where it all started.
The reason I choose my French Onion Soup recipe all those years ago was, first, it was the one recipe I felt I had really mastered.
Growing up, FOS was my absolute favorite. When I started doing more and more cooking during college, it was probably one of the first recipes I tried and experimented with.
Second, it only requires a few easy steps.
Step 1: Caramelize onions.
Step 2: Add wine and reduce.
Step 3: Add flour and stir.
Step 4: Add broth and simmer.
I like to let the soup simmer for at least 30 minutes so that all the flavors in the herbs start to seep into the broth, making the broth extra rich and flavorful.
Once the broth is ready, I ladle it into a couple bowls, top with a slice of bread, a couple slices of Gruyere cheese, and pop it under the broiler until the cheese is nice and melted.
That first bite is my favorite. You have to break through that thick layer of cheese and bread to get down to the good stuff. That first spoonful has a bit of everything – a healthy glob of cheese, a bit of bread, and the yummy onions. A little bite of heaven if you ask me.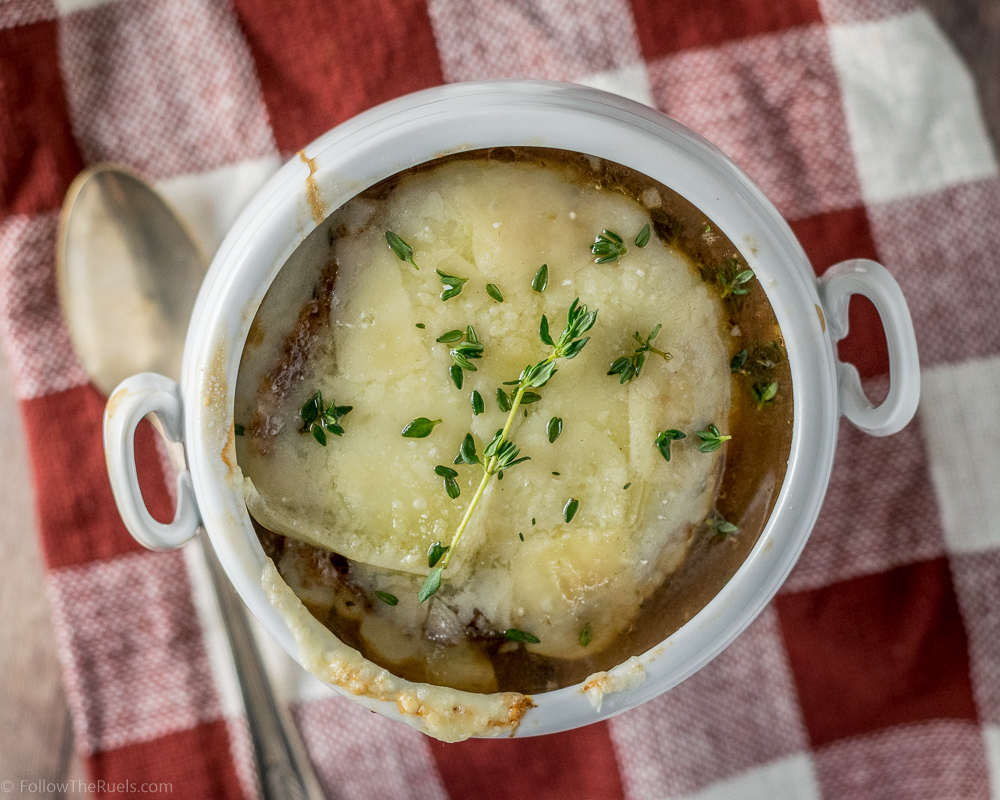 My husband and I will eat the soup on it's own as our dinner. But, it would also be great on the side of a big, hearty salad, or even as a starter before a nice steak dinner.
PIN NOW, MAKE LATER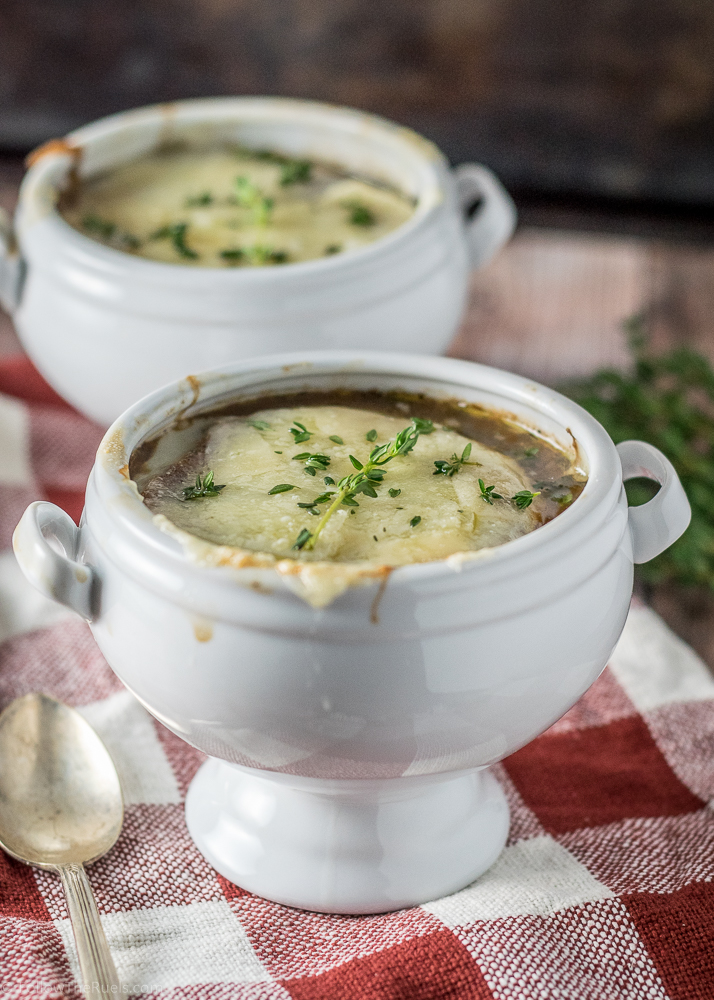 [amd-yrecipe-recipe:101]