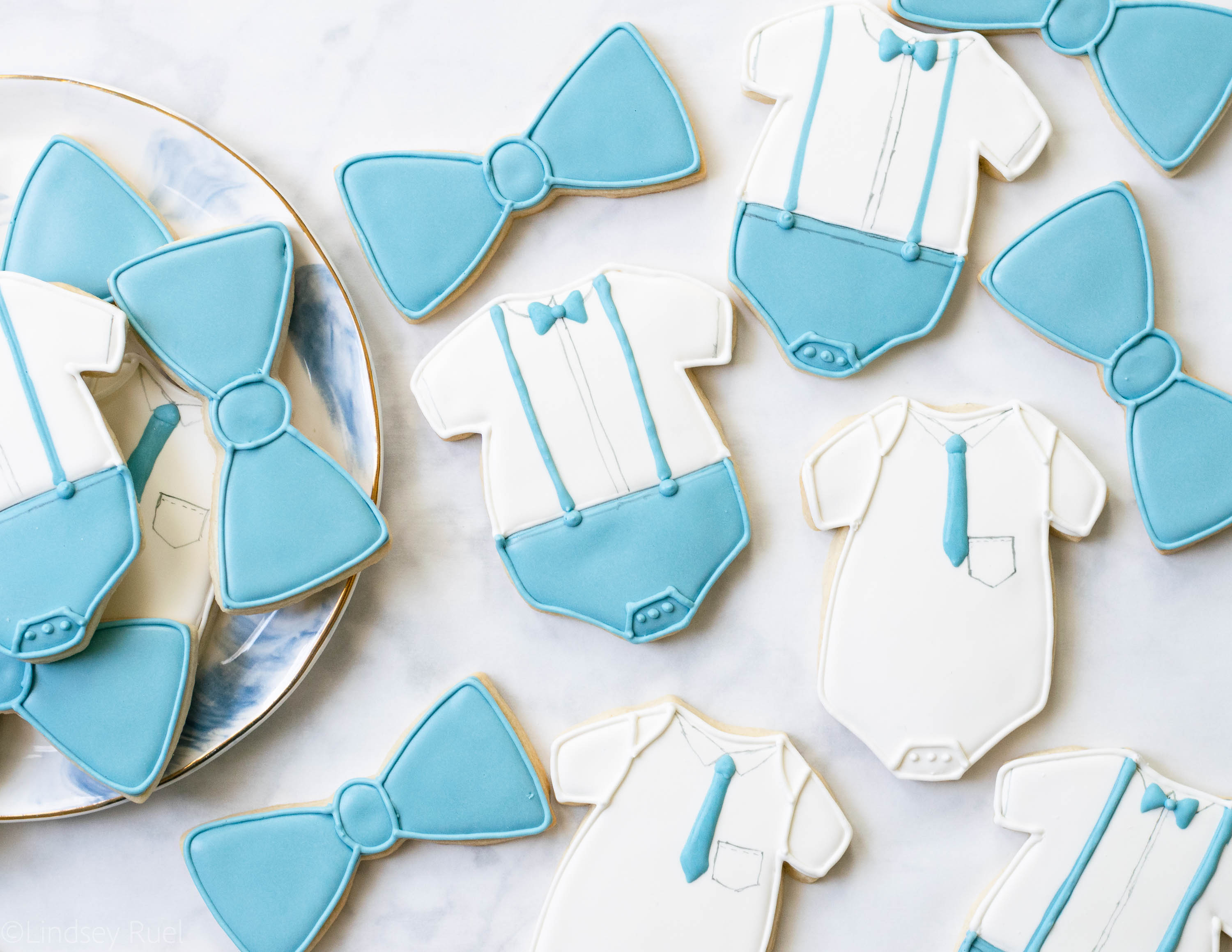 This past weekend I was back in my hometown of San Diego for not one but two baby showers! One was for my oldest friend and the other was for ME!
For my first baby shower, I couldn't help but make cookies to take with me all the way to California. It definitely helped that the baby shower invitations were just so dang cute, it gave me lots of inspiration.
Recipes and Supplies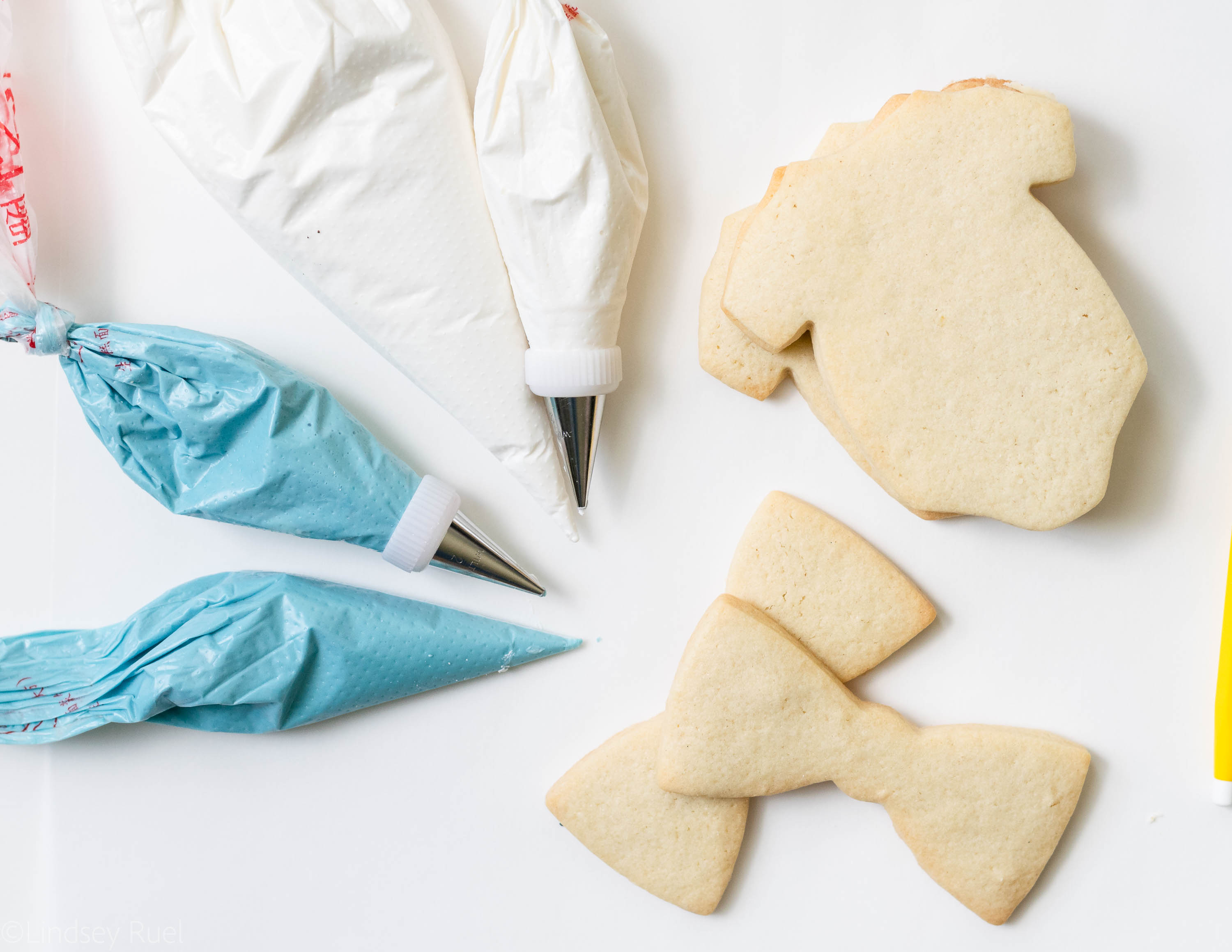 To make these cookies yourself, you will need:
Both will be enough to make about 18 cookies (depending on size). If you plan on making any more, I would multiply the recipe accordingly.
You will also need:
For the icing, I recommend splitting the blue and the white icings into piping consistency and flood consistency. To ensure they are the same color, tint a large bowl of icing before thinning it down. Then thin it down to your desired piping consistency (it should fall off a spoon, but still hold a little bit of a peak) and portion part of the icing into a piping bag. Then thin the rest of the icing down to flood consistency (it falls off the spoon and settles back into the icing within 10-15 seconds) and spoon into a separate bag.
I use the piping consistency to outline all the cookies and to add details. The flood consistency is used to fill the entire cookie.
[show_shopthepost_widget id="3232596″]
How to Make Them
I just thought they were so adorable! Perfect for a little baby boy, don't you think!?