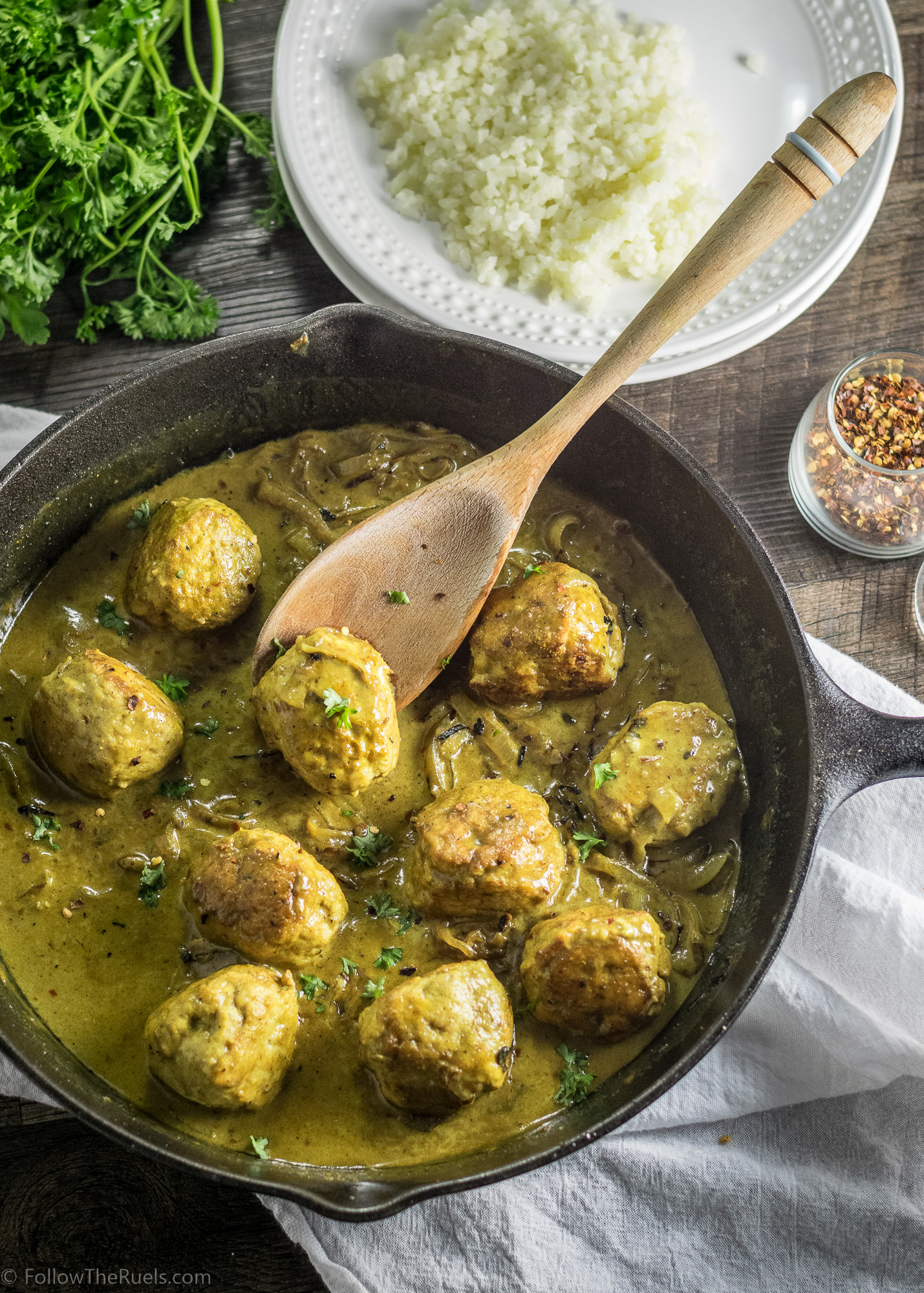 Over the past year I have fallen head over heels in love with yellow curry. I really can't explain it, but I love the stuff. Without fail, at every Thai restaurant we visit, I will try the yellow curry and compare it to the last yellow curry I had. Then I come home and tweak my yellow curry recipe or jut try something a little bit different.
Like these yellow curry chicken meatballs.
I started with some ground chicken and almond meal. These meatballs are unintentionally Paleo. I had every intention of making a typical meatball with breadcrumbs, but it turned out, we were out of breadcrumbs. Almond meal to the rescue!
To the chicken I added some of my curry seasoning and an egg, and I mixed it all together. Then I formed them into golf-ball sized meatballs. I placed them into a hot skillet to brown on all sides.
Once the meatballs had browned, I added in some sliced onion and let them sweat down until they were soft and slightly caramelized.
After about 7 minutes, I sprinkled in the rest of the curry seasoning. I like to sprinkle this in before I add the coconut milk so that the spices can get a little nice and toasty.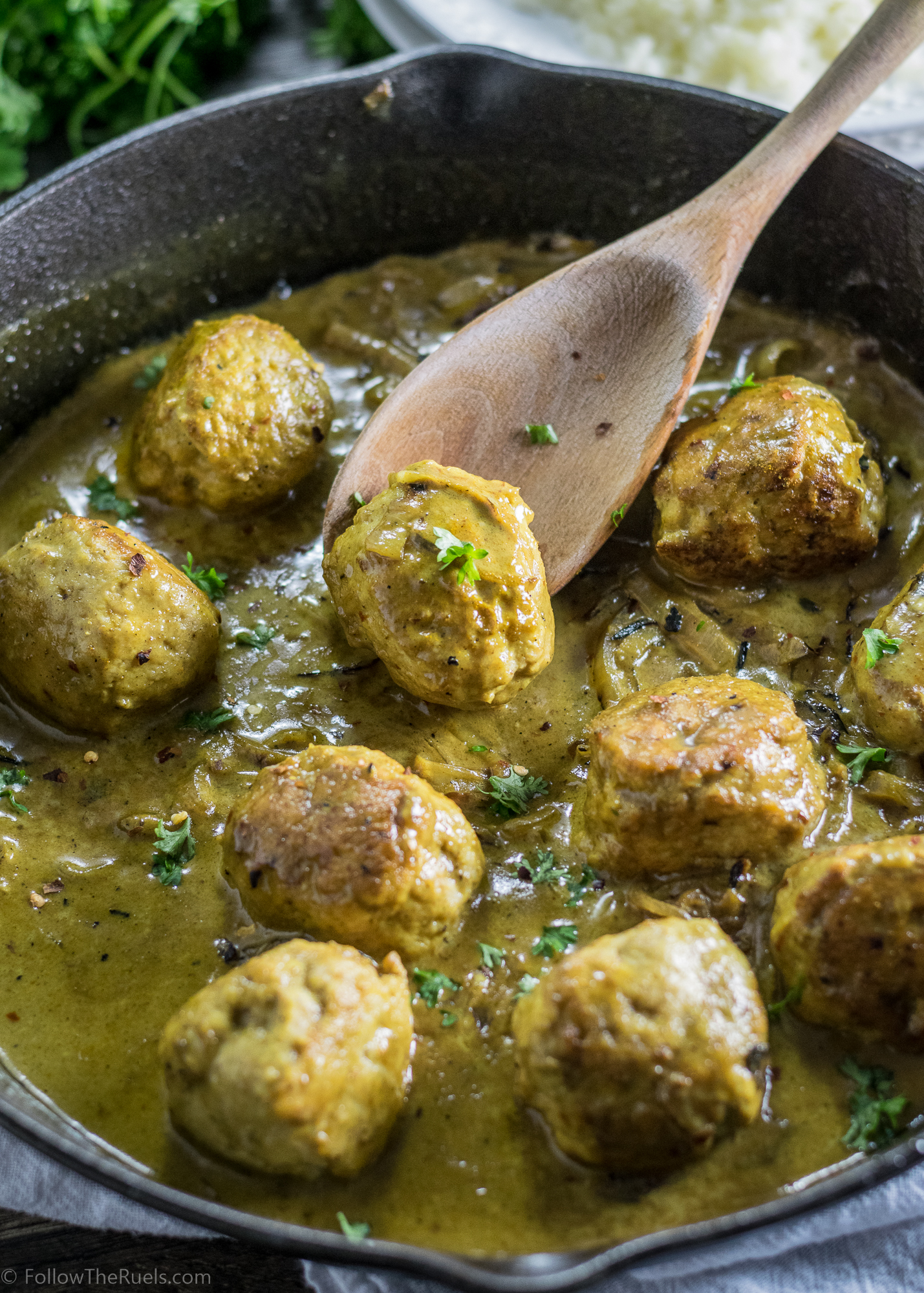 After that, I just added the meatballs back into the pan to cook the rest of the way through and to let them soak up all that nice curry flavor!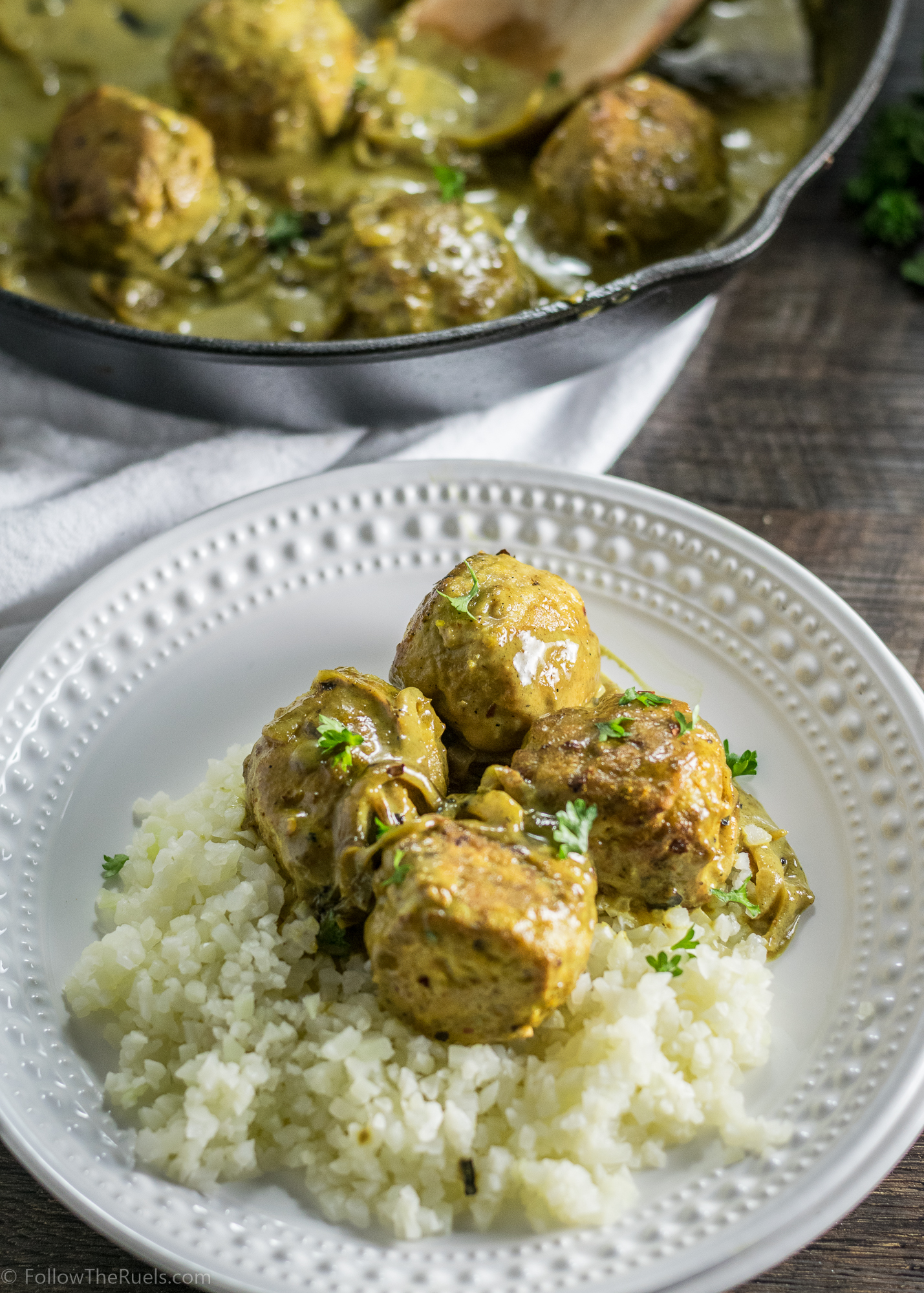 I served these up with some cauliflower rice, but jasmine rice would also be great if you aren't Paleo.
We loved the different take on the classic yellow curry chicken! The meatballs were super flavorful and tender. I have a feeling these would be a really great appetizer or party snack. I would scrap the rice for toothpicks instead.
They would probably be a great introduction to the world of yellow curry! Then someone else could fall in love with it as much as I have!
[amd-yrecipe-recipe:131]